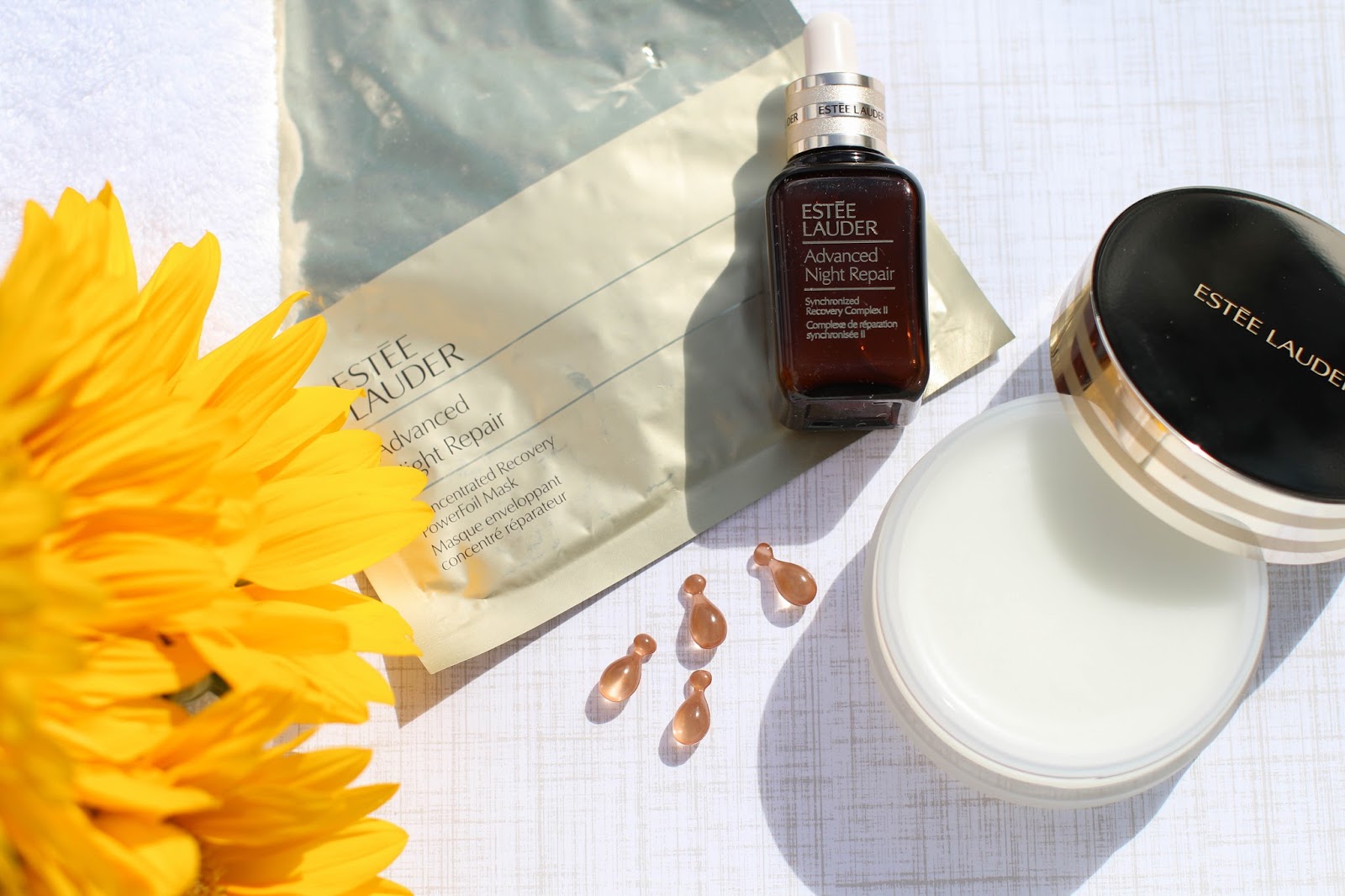 I know I am late to this party and it seems hard to believe, but I have never tried Estee Lauder's long standing best seller –
Advanced Night Repair
. Since it launched many years ago, the range has been expanded upon, most recently with a
PowerFoil Mask
,
Ampoules
and a
Cleansing Balm
. Here are my thoughts on each: 
1. Estee Lauder Advanced Night Repair Concentrated Recovery PowerFoil Mask – I use sheet masks multiple times a week, so this PowerFoil mask appealed to me immediately. It comes in two parts – one for the top of the face and one for the bottom. They are soaked in the Advanced Night Repair concentrate along with Hyaluronic Acid to intensify the moisture that this mask delivers. My skin looked brighter and immediately more hydrated after, and a little secret: there is a ton of serum left in the packet so I held onto it and used it for the next 6 nights! Such a great way to extend the mask and really get your money's worth.
2. Estee Lauder Advanced Night Repair Intensive Recovery Ampoules – These ampoules take the benefits of the standard Advanced Night Repair and intensify it! The formula is a bit thicker and the tiny ampoule is enough to cover my entire face, neck, decollete and even the hands. While my skin is typically combination, I can get dry spots here and there often due to breakouts or hormonal imbalances. The serum in the ampoule immediately took away my dry patches and calmed my skin. Especially after using it for a week or two, I was able to see faster healing of my old acne spots (I am forever healing one when another pops up) and a fading of any dark spots as a result.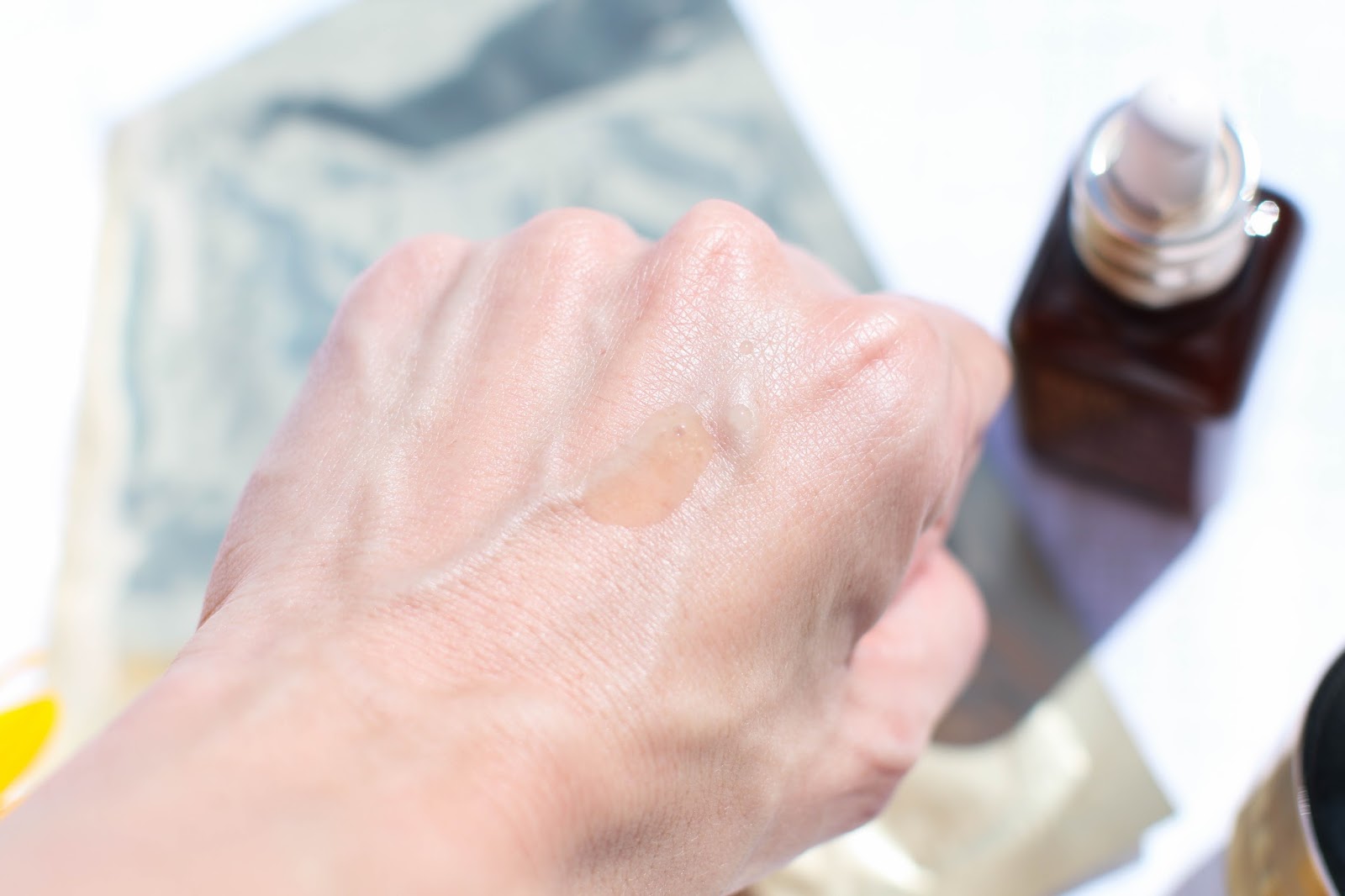 3. Estee Lauder Advanced Night Repair – Finally! I can call myself a member of the Advanced Night Repair club! (there isn't a club, but in my mind I feel like there is LOL) Within the first week of using this, I could notice a difference. However, like many of my all-time favorite skincare items that I have gone through countless bottles of (this serum and this serum are two examples), it was hard to pinpoint exactly what I was loving about the formula. My skin looks even, smooth, less red, hydrated, breakouts are scarce if not completely gone – basically my face looks consistently great every day. I'm on month two of the trial of this product and I took myself off it to test something else and within a day of going back on the ANR, my skin went right back to it's happy self. It's too soon to make this statement, but I suspect this will fall into my category of products that I always have on hand. The ones that never disappoint, always perform well and that my skin responds the best to when using regularly.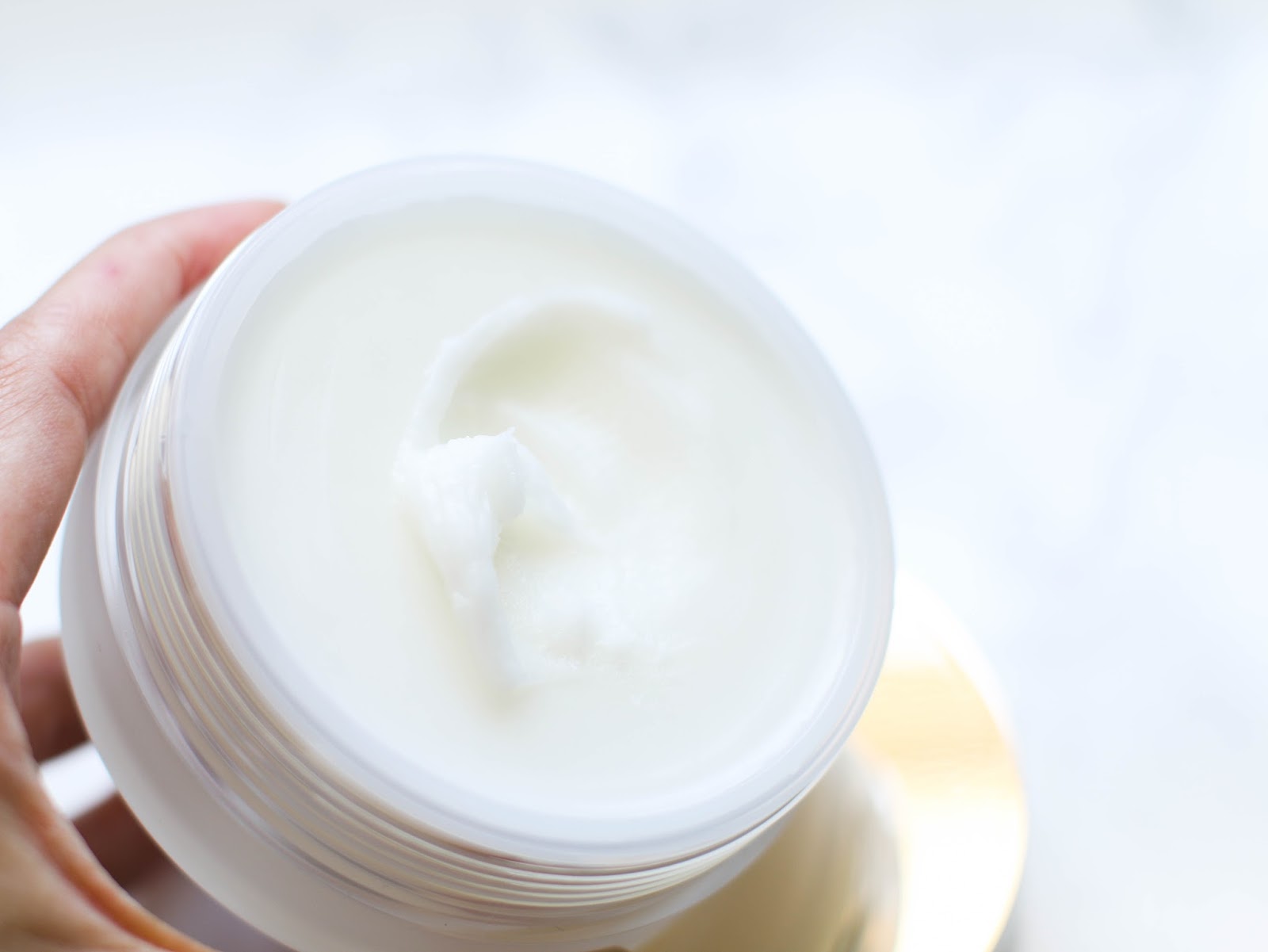 4. Estee Lauder Advanced Night Micro Cleansing Balm – Naturally I had to try the cleansing balm when I realized one had been released for this range. Cleansers are my weakness. The texture is much harder and more dense than other cleansing balms in my collection, and is initially not as greasy or oily. However, as soon as I begin to massage it into my face and it breaks down, it turns to a lightweight oil that removes every last stitch of makeup! Every. Last. Bit. There is no feeling of residue left on the skin, and I have even skipped my second cleansing step a few times with this balm because it is so effective. Only a small amount is needed, but it can really cut through a full face of makeup and sunscreen effortlessly. I am already contemplating a repurchase of this during the Sephora VIB sale later this year so I can ensure I have a backup.
Have you tried Estee Lauder's Advanced Night Repair? What are your thoughts?
Shop the entire Advanced Night Repair line:
!function(doc,s,id){ var e, p, cb; if(!doc.getElementById(id)) { e = doc.createElement(s); e.id = id; cb = new Date().getTime().toString(); p = '//shopsensewidget.shopstyle.com/widget-script.js?cb=1472569969873?cb=' + cb; e.src = p; doc.body.appendChild(e); } if(typeof window.ss_shopsense === 'object'){ if(doc.readyState === 'complete'){ window.ss_shopsense.init(); } } }(document, 'script', 'shopsensewidget-script');