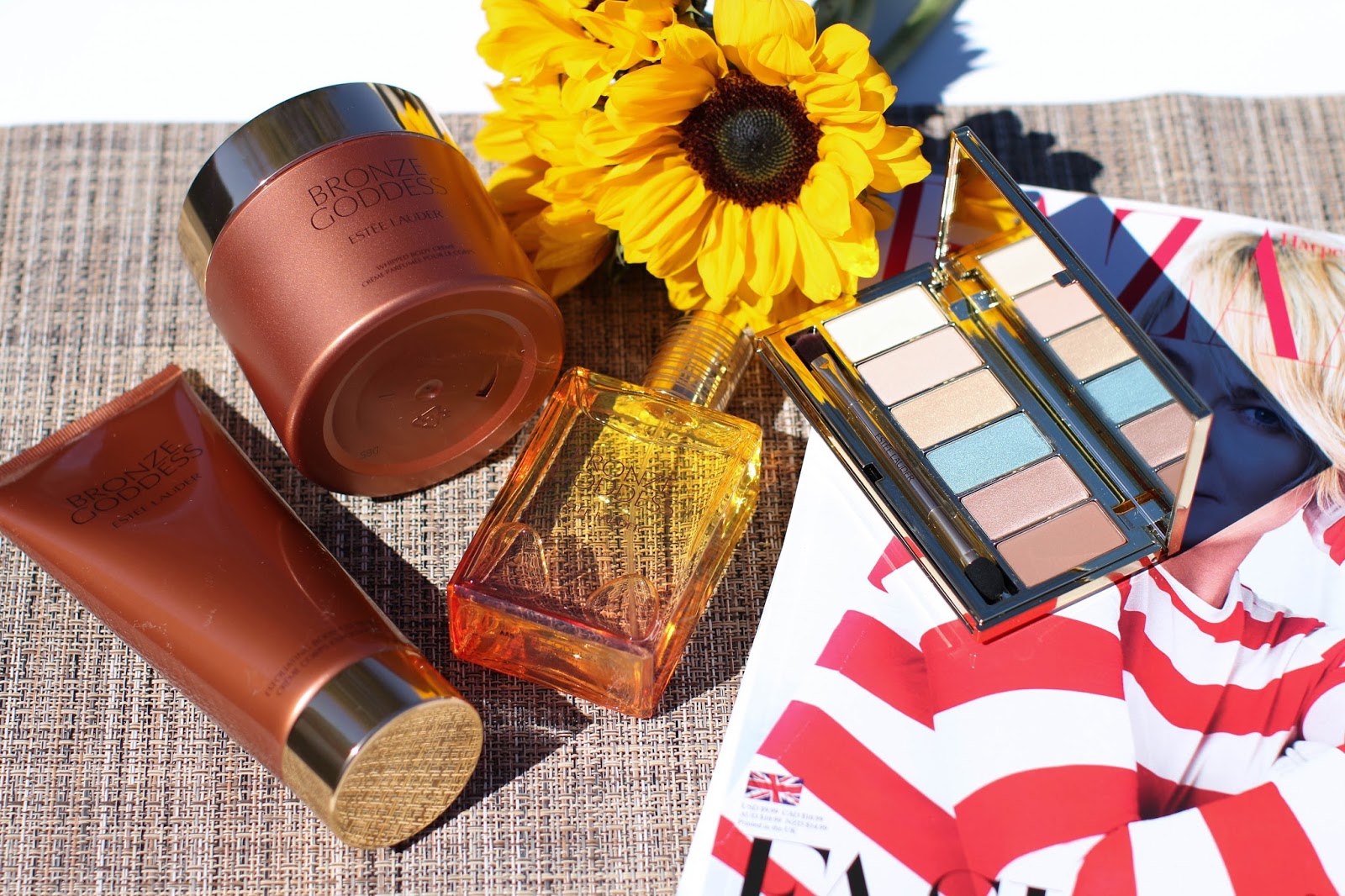 Every year Estee Lauder launches a
summer Bronze Goddess collection
and it's become one of the collections that I really look forward to. (see past year's reviews
here
) There are usually color
and
body products launched – I have typically reviewed the color items before, but this year I wanted to experience the body products (and the eye palette because I cannot resist a gorgeous neutral palette).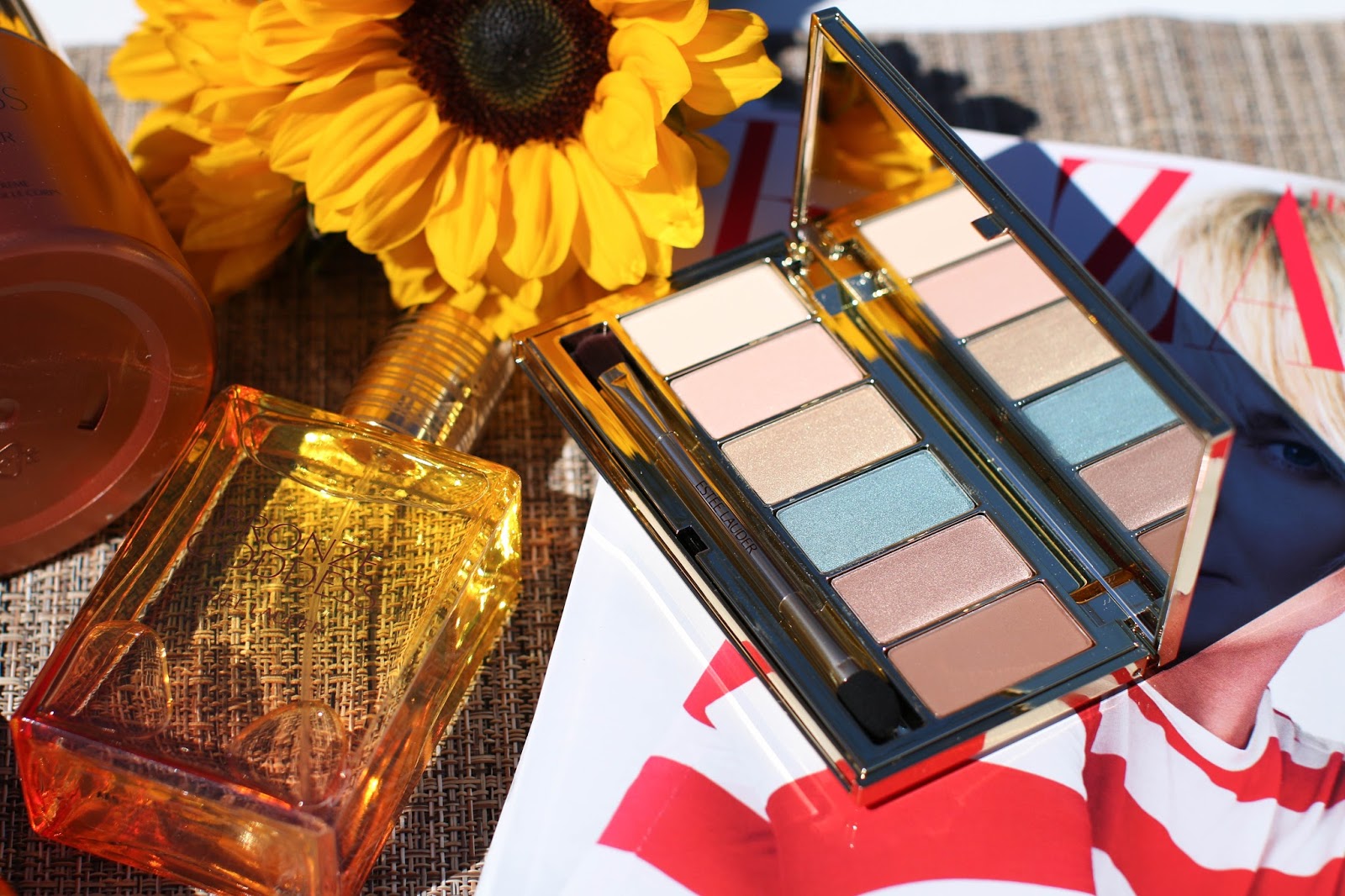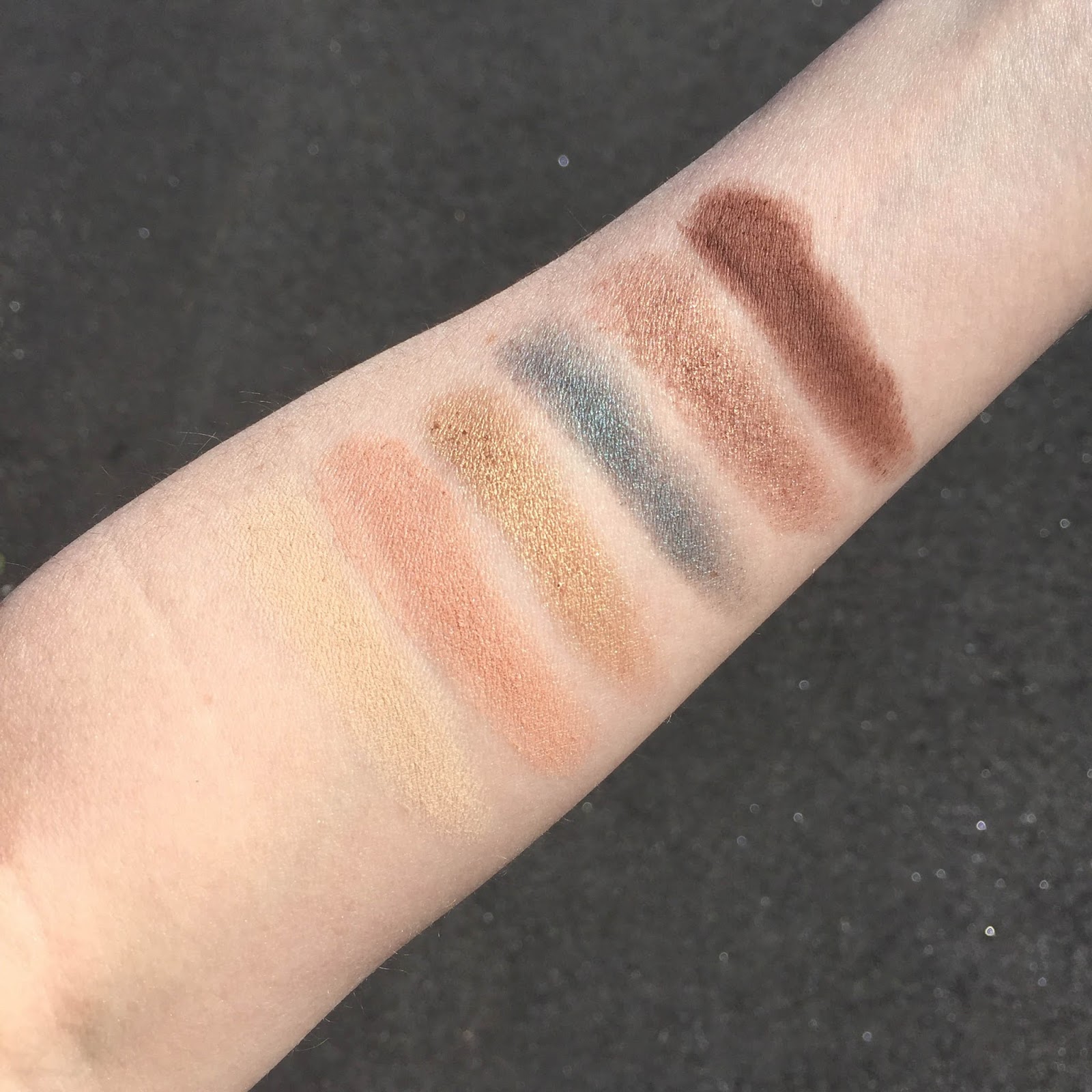 1.
Bronze Goddess Eyeshadow Palette
– Many summer collections experiment with vibrant color which in fun in theory, but not something I would wear regularly. However, this palette had a great option of neutral shades, but the bold/wild card shade was actually much more wearable than I am used to. The teal had a silver/taupe undertone so I can see this being worn on the lid alone with a bronzed cheek and peachy gloss, or as a liner underneath the eyes for a hint of color. The formula is a medium pigmentation but takes a bit of work to get it to the payoff I show above. The last two shades were the most pigmented with only one swatch needed to get that richness, however the other 4 shades required 2-3 swipes to reach this desired intensity. Yet, oddly enough when I used these on the eyes, I found that each color was much easier to apply and build up color. I am not quite sure why that happens with some palettes I review – swatches with my fingers will require more effort than using a brush on my lid. Either way, this is a stunning palette for summer with a nice range of shades.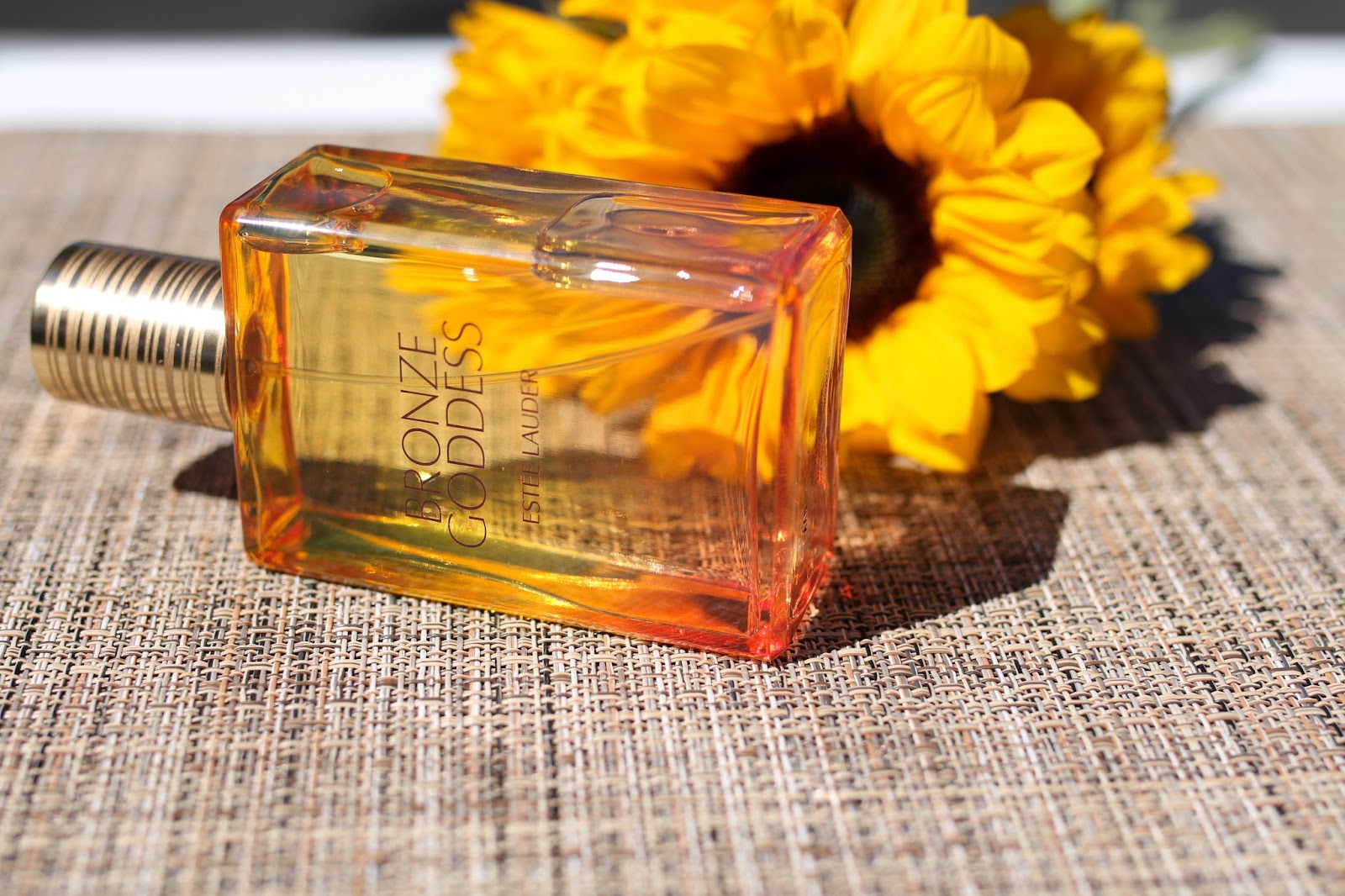 2. Bronze Goddess Skin Scent – Ok – real talk. The packaging was the first thing to lure me in with this fragrance, as the scent wasn't something I typically wear. It smells like a mixture of coconut and suntan lotion – though  much more elevated and refined. I couldn't decide if I wanted to smell like that – until I sprayed it on my skin. After two hours of running errands and walking around, I was leaning down to smell my wrist every few minutes! LOL I fell in love with how it wore, and frankly it put me in the best mood that day. Perhaps it was the reference to summer that a scent like this conjures up, but all I knew is I couldn't get enough. Since it is a body mist rather than an EDP, I anticipated the scent dissipating quickly, but was pleasantly surprised when it lasted most of the day. Not in an way that overpowers those around you, but in a way that develops nicely the longer I wear it.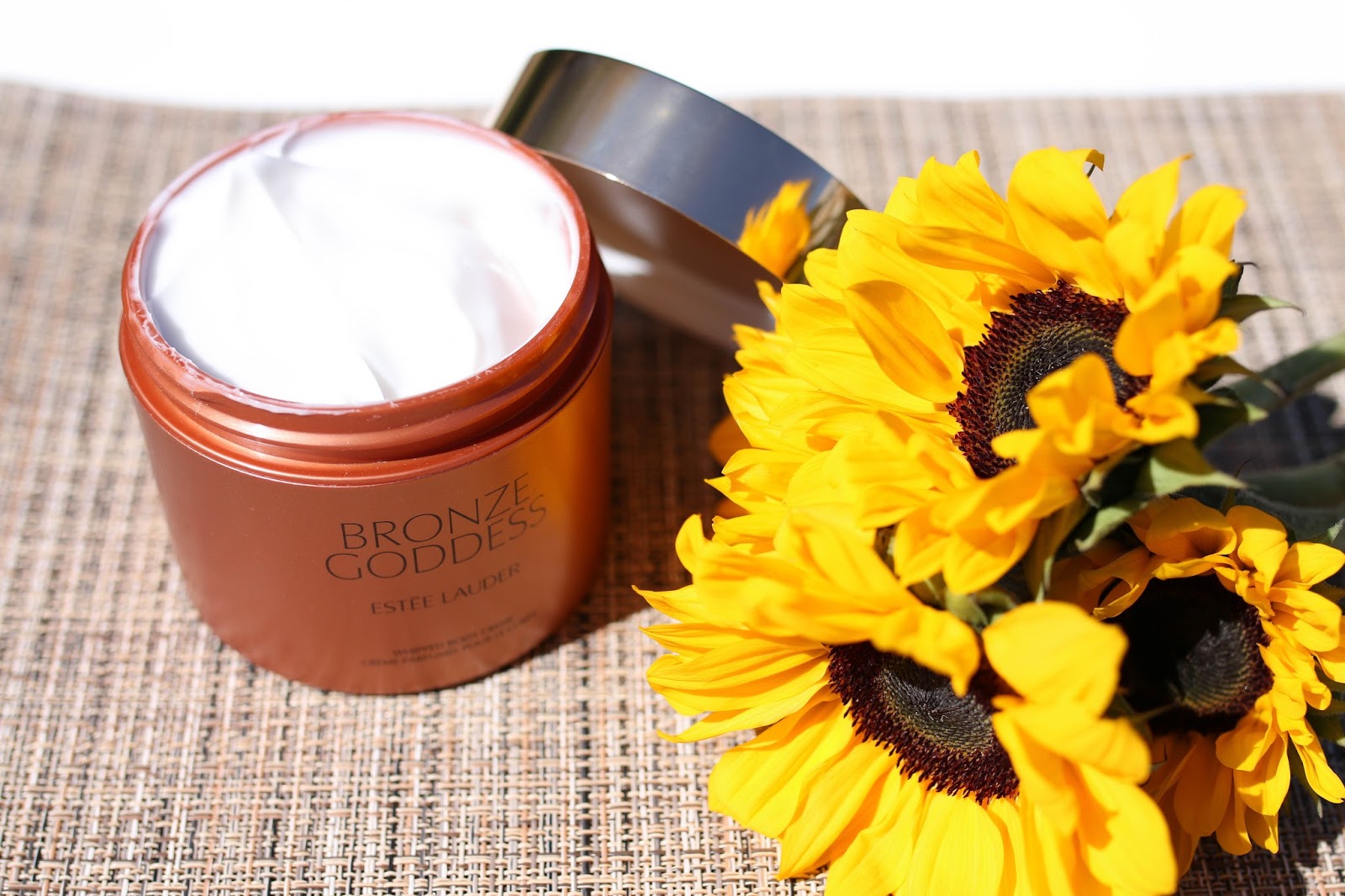 3.
Bronze Goddess Whipped Body Creme
– If a mist is not your thing, the body cream is a great option. It still contains the Bronze Goddess scent, but is more subtle. From the picture, this cream looks like the thickest body cream imaginable. However, when I dipped my finger into the tub, it had more of a whipped texture that felt like a cooling gel  on the skin rather than a stifling heavy cream. Since there have been a few days here that allowed me to break out my bare legs, I have been enjoying rubbing this into my lower legs as a finish to my getting ready routine. It makes my skin feel smooth and fresh, with just a hint of that coconut and amber coming out in the fragrance.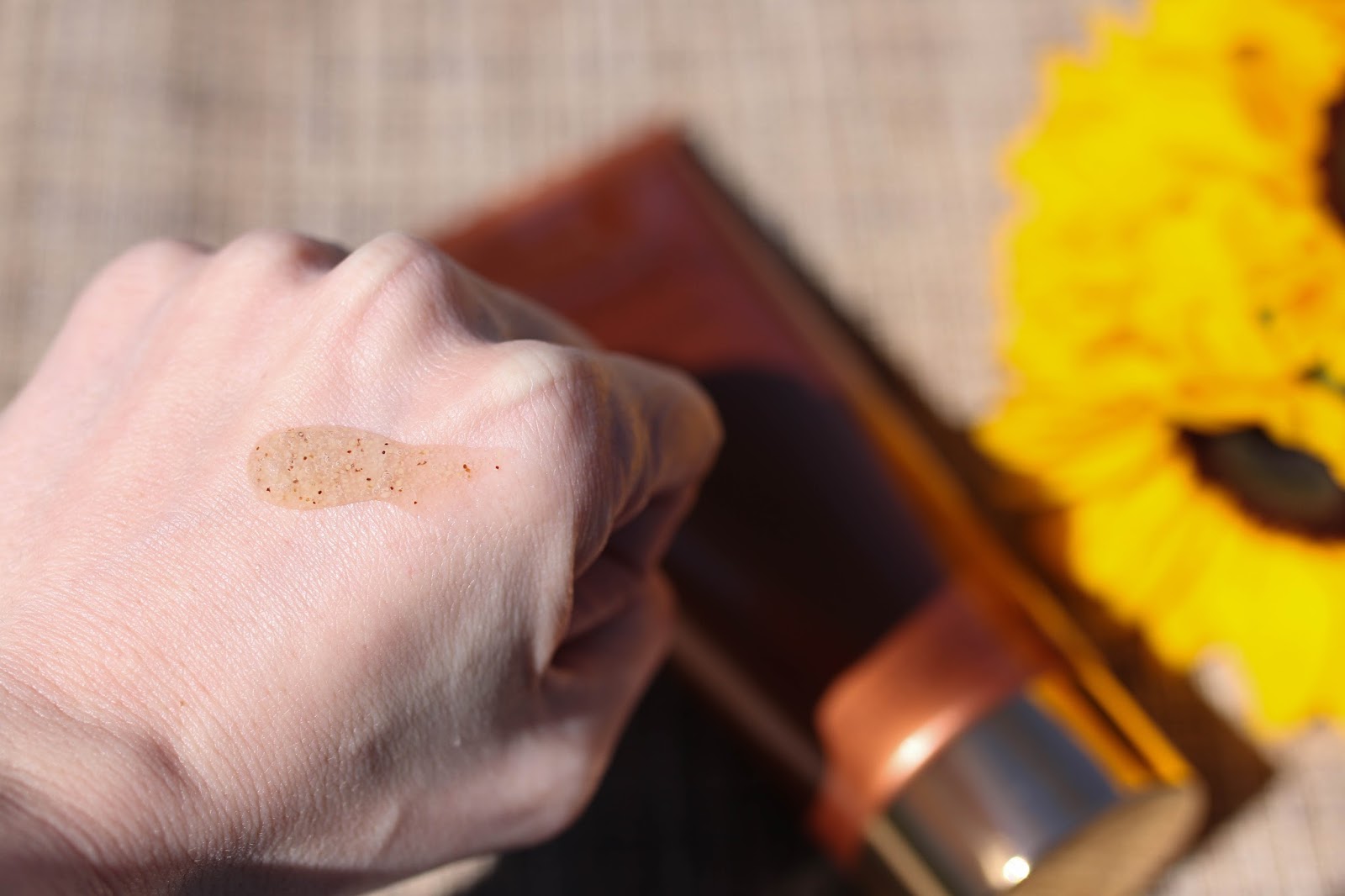 4.
Bronze Goddess Exfoliating Body Cleanser
– To complete the body care trifecta – shower scrub, body cream and mist, this exfoliating scrub is a nice change from the
tubs of scrubs
(I love the way that sounds) that I have been using over the past few months. The texture is much like a shower gel with bits of exfoliating beads in it, so it's a nice alternative to the thicker more intense scrubs I have in my collection. The scent is the same as the body creme and mist, though obviously it is much less intense since it's a shower product that you rinse off. I have been using
this shower cream
for the past month, but have been alternating it with the Estee Lauder scrub when I want a change, and to smell like summer. *insert sun and palm tree emoji*
Shop the rest of the Estee Lauder Bronze Goddess collection:
!function(doc,s,id){ var e, p; if(!doc.getElementById(id)) { e = doc.createElement(s); e.id = id; p = '//shopsensewidget.shopstyle.com/widget-script.js'; var cb = new Date().getTime(); p += '?cb=' + cb; e.src = p; doc.body.appendChild(e); } if(typeof window.ss_shopsense === 'object'){ if(doc.readyState === 'complete'){ window.ss_shopsense.init(); } } }(document, 'script', 'shopsensewidget-script');