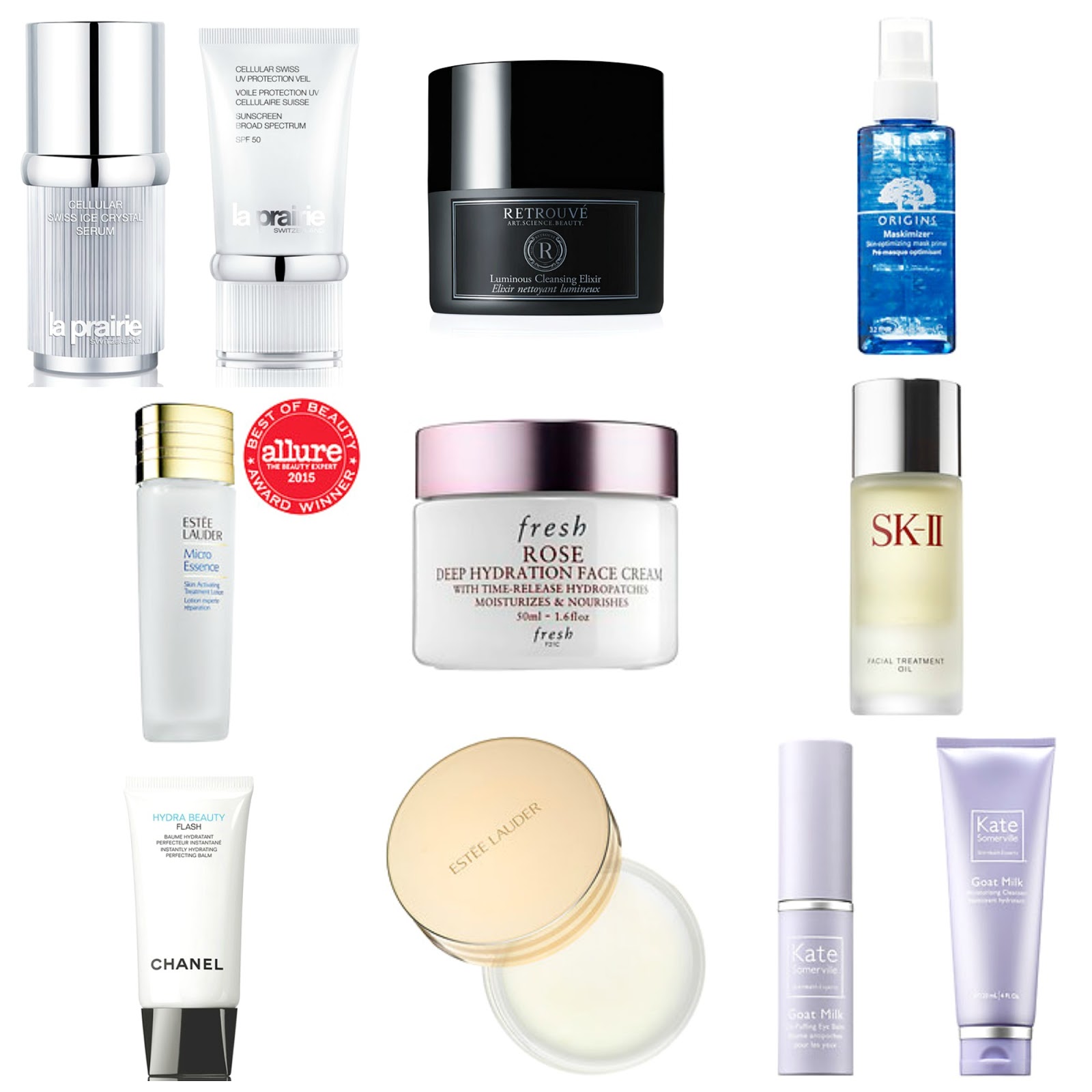 I know all the summer beauty collections are beginning to roll in (a look at some
here
,
here
, and 
here
), but I have my eye on a ton of new skincare launches. Here are ones that piqued my interest:
4.
Origins Maskimizer
– Ok, let's talk about this product. I first heard about it a month ago and thought "Ok, now I have heard everything? A
primer
 for a mask?!!" But then I realized that it's similar to when I apply a hydrating mist before the rest of my treatments and masks, so I understood it a bit more. And I love the added hydration boost I get from a hydrating mist, so this has now made it on my list of skincare products I want to try.
5.
Estee Lauder Micro Essence Skin Activating Treatment Lotion
– I love a good multi-step skincare routine, and I discovered essences about 1.5 years ago and have enjoyed adding them in ever since. I typically use an essence after my toning step but before I apply any treatments. I have heard amazing reviews of this one from Estee Lauder and the claims of brightening and increased hydration are pretty much guarantees that I will want to try the product.
6.
Fresh Rose Deep Hydration Face Cream
– Keeping my skin hydrated is even more important to me than using the strongest active ingredients. When my skin is full of moisture it looks its best. This new Fresh face cream seems like something I would love using. 
8.
Chanel Hydra Beauty Flash
– Ok, I hope you are sitting down for this next statement. I have never tried any Chanel skincare. Are you still there? I know – it's shocking but true. I always go to them for makeup, but this Hydra Beauty Flash sounds like something that may finally have me break into the skincare. It's a perfecting balm/moisturizer that helps to minimize and smooth out imperfections while hydrating the skin. It sounds like the perfect product for under makeup.
11.
Kate Somerville Goat Milk Cleanser
– As if the Eye Balm launch wasn't enough to get me excited, now there is a Goat Milk Cleanser?!!! There has not been a thick and creamy cleanser from Kate Somerville's range before this and I am ecstatic to finally see one being introduced. 
What new skincare products are you interested in trying or have tried recently? Leave me a comment below!