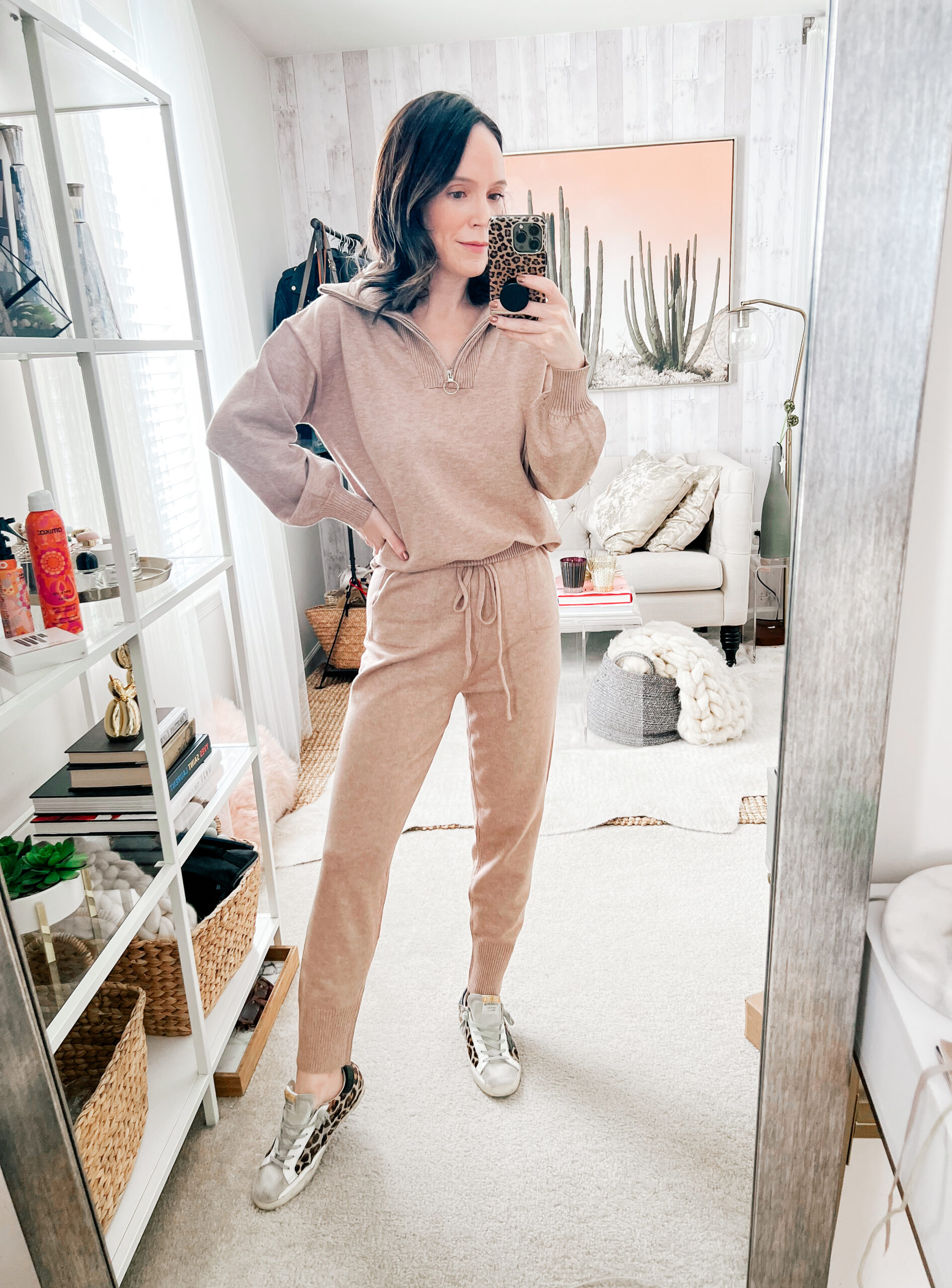 Matching knit sweat set – This set is knit and so cozy. The pants have a high rise so I had to fold over the top portion but I have been wearing this nearly every day for drop off! LOL It gives Varley vibes at a fraction of the price.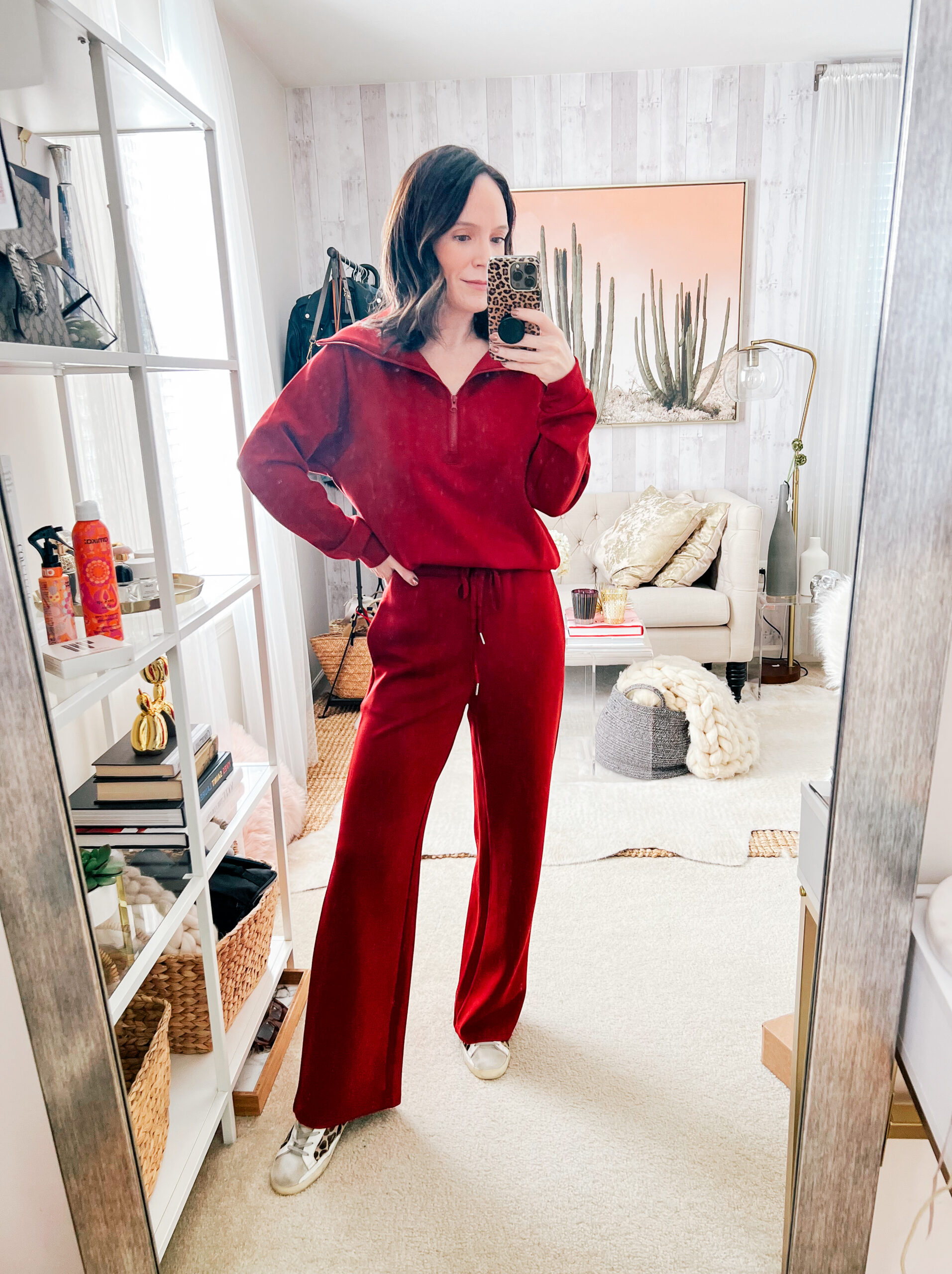 Matching athleisure set – Many people asked me to review this set because it is nearly identical in appearance to the Spanx Air Essentials set. From a visual standpoint, it does look nearly the same. However the fabric is not nearly as soft as the Spanx material and does not fit as well as my Spanx set. But I still love it and find it to be very comfortable and it's a great alternative at a much more affordable price point.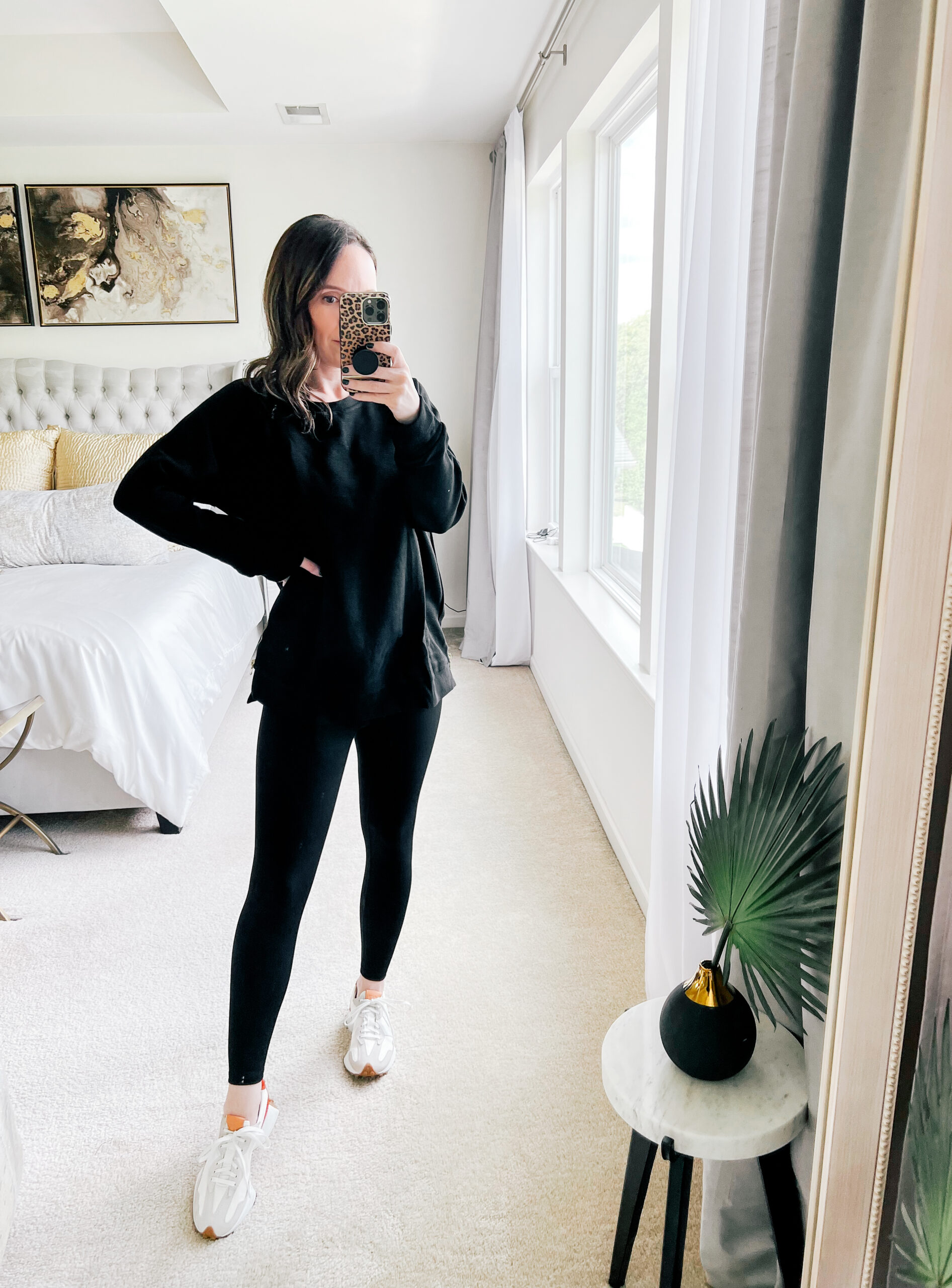 Black pullover – Very simple and slightly oversized but this pullover is a great piece to throw on with leggings. It has a zipper up the side which is a cute detail and is long enough to cover my butt.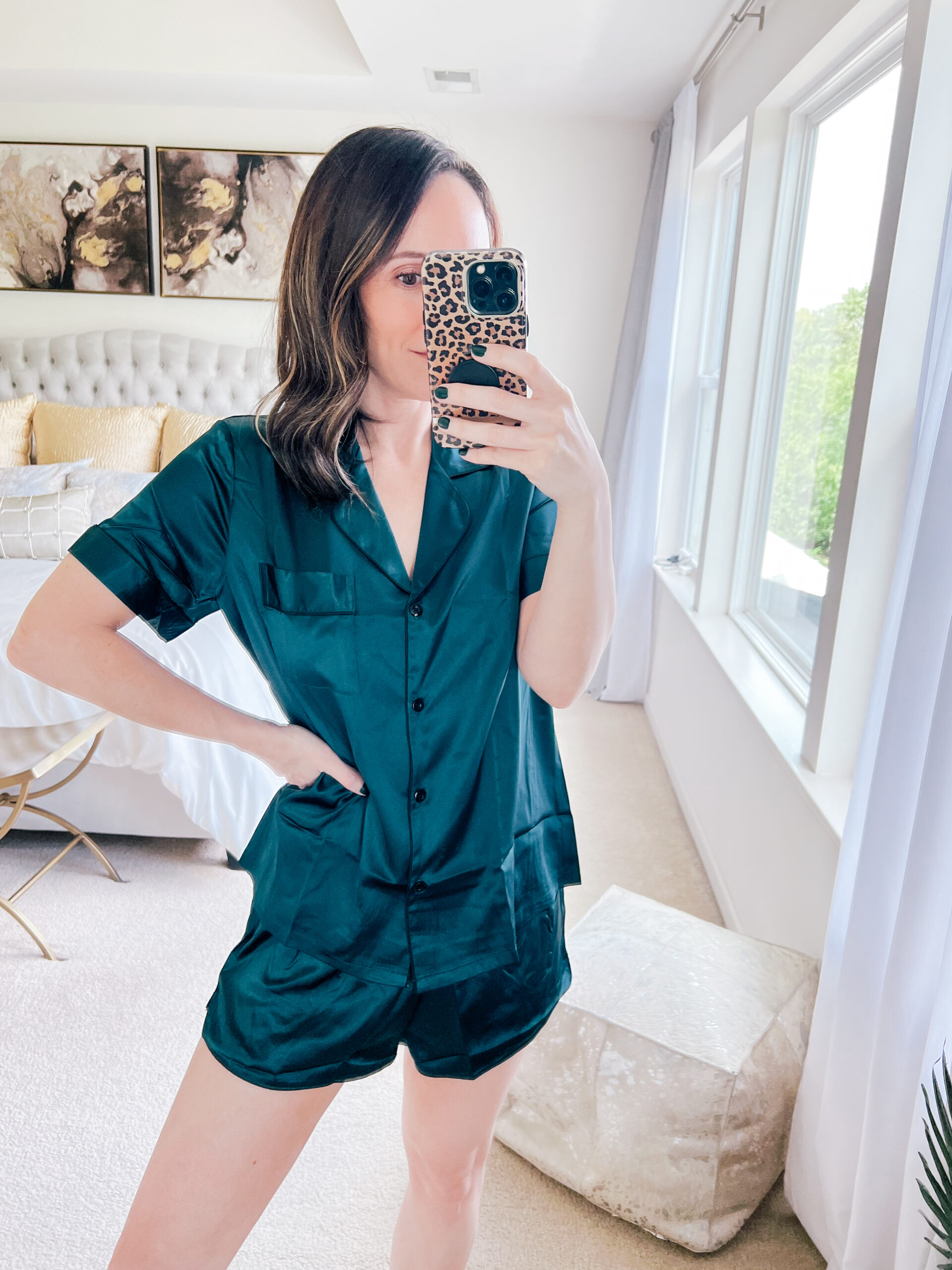 Silky pajamas – I am a matching pajama set fanatic and this set feels so luxe but is under $40. It comes in a ton of colors too but I loved this rich emerald shade.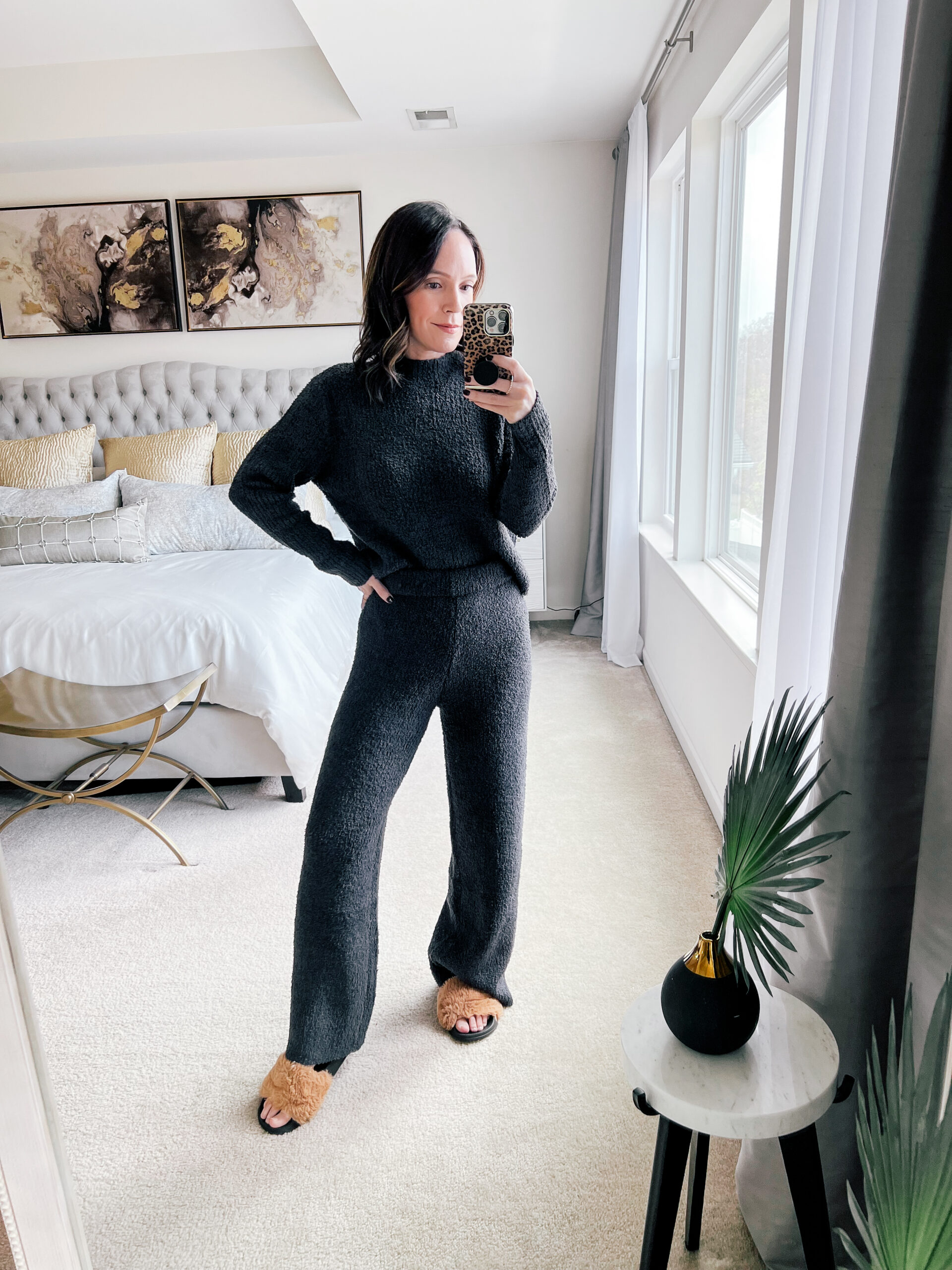 Cozy loungewear set – If a Barefoot Dreams blanket and fuzzy robe had a baby, this cozy set would be it! It's a tad long so I did fold over the waistband, but it is truly so comfy and soft. I will be wearing this all winter long.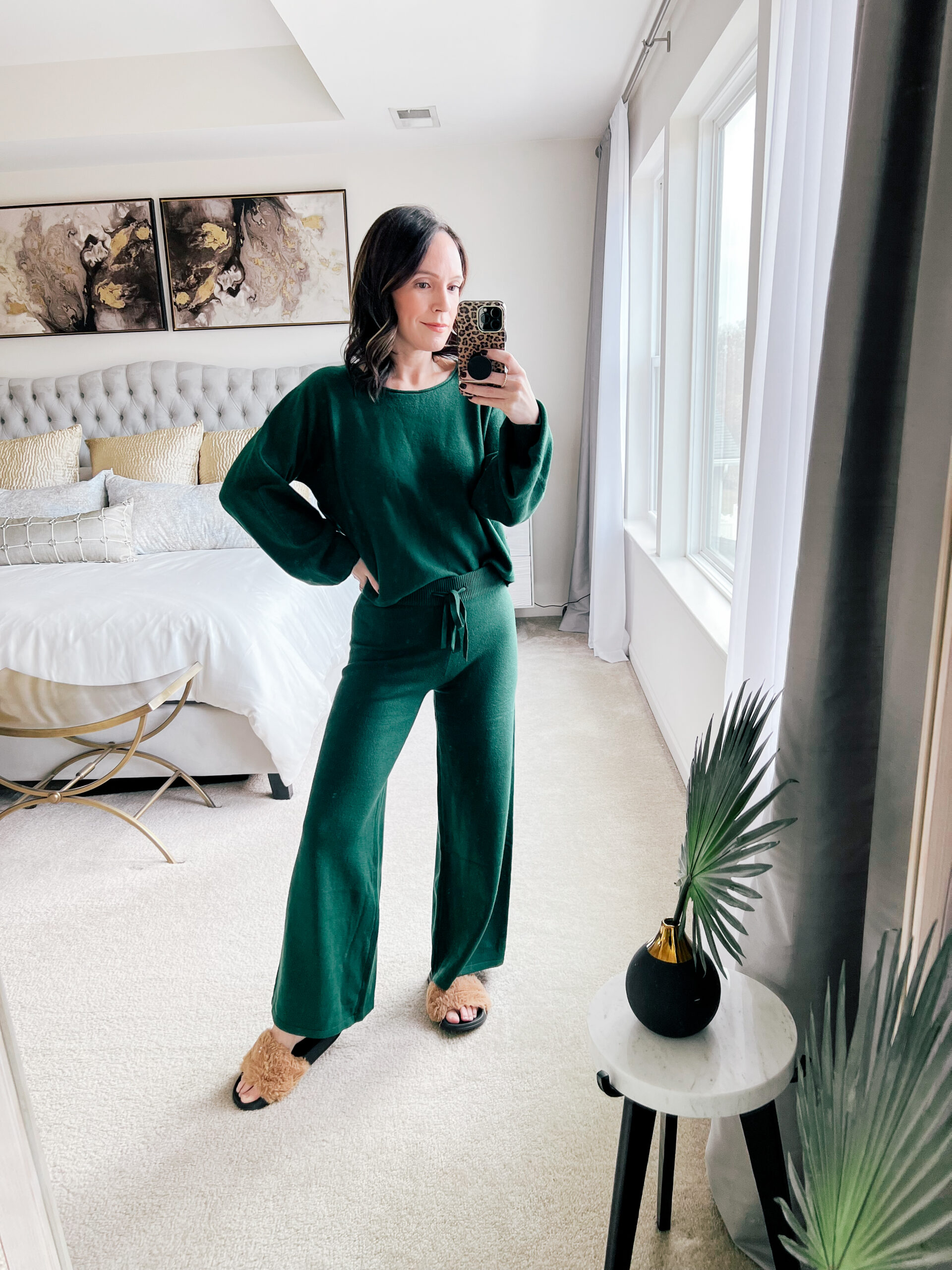 Cozy loungewear set – I specifically loved the wide leg fit of the pants and they were cropped which made it perfect for my short legs. LOL Definitely a set to wear around the house but would also be so cute with sneakers and a puffy vest.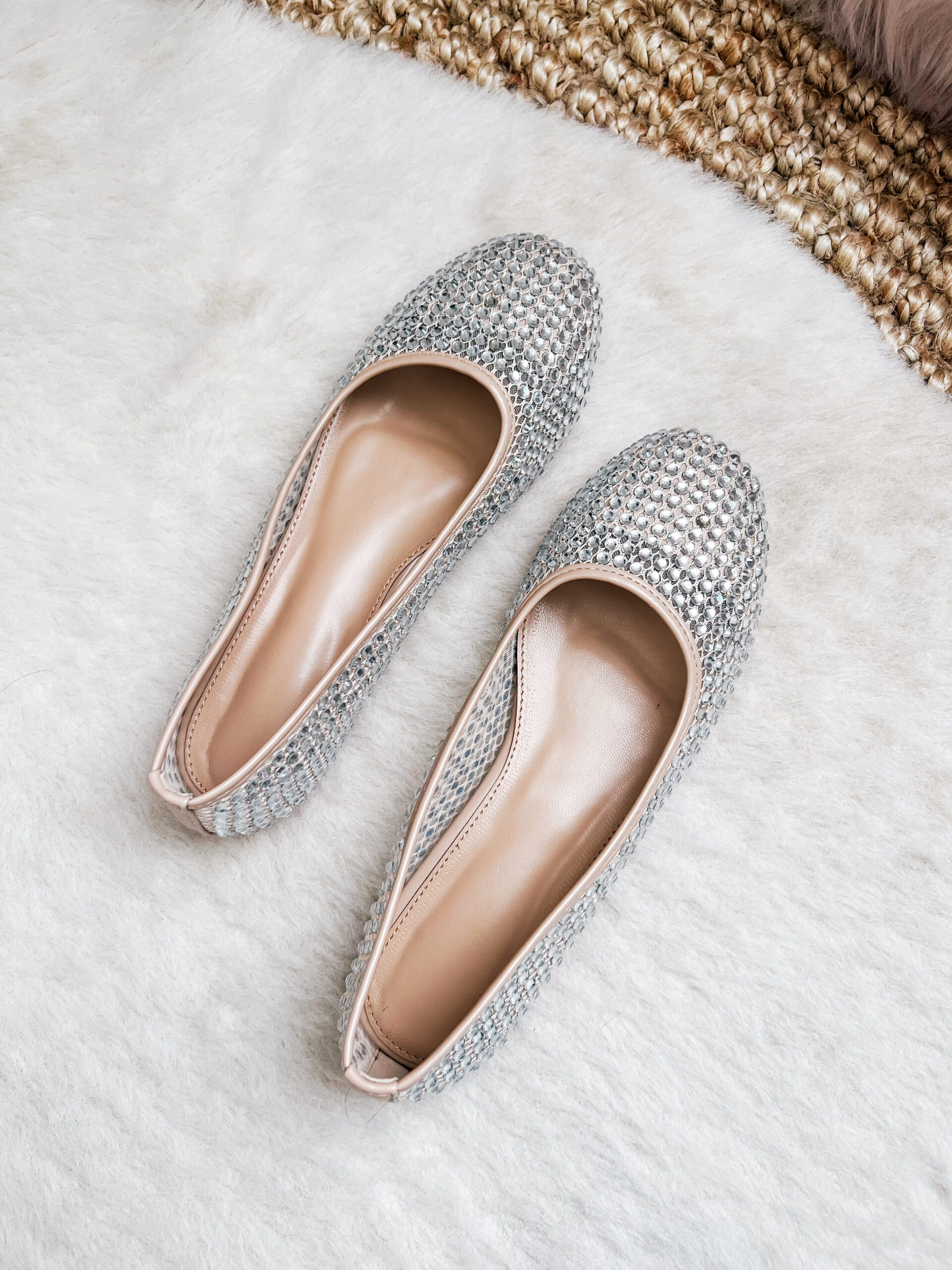 Sparkly flats – These were too fun to pass up and I love them even more in person. While they are perfect for the holidays, I will definitely be wearing them past December too.
A few other recent purchases that are worth mentioning:
1. Stuffed animal storage hammock – Miles has WAY too many stuffed animals and there is absolutely nowhere to put them. So I ordered this hammock to put up in the corner of his room and it was perfect! It holds a bunch of stuffed animals and he can still reach it when he wants them.
2. Acrylic bookshelves – I made a little reading corner for Miles in his room and put up these acrylic shelves for all his books.
3. Memory foam mattress – We finally bought Miles a big kid bed and this was the mattress we got for it. Great price point and so comfy!
4. Vitamin c packets – Of all the immune boosting things I have tried this fall, these vitamin c packets are the best!! As soon as I feel rundown, I take one and they work wonders.