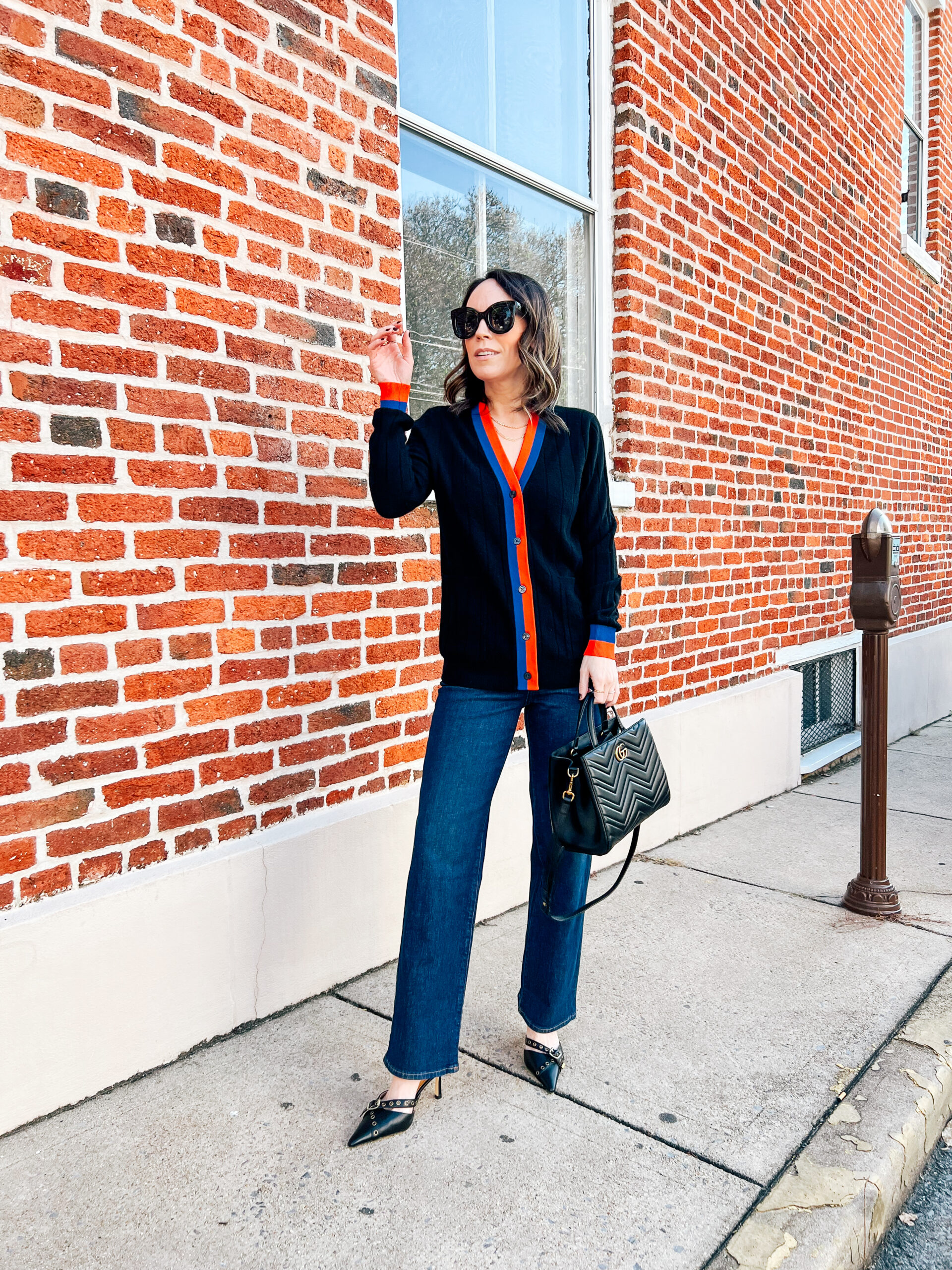 Cardigan | Jeans | Shoes | Bag (similar) | Sunglasses
1. I just ordered these light up holiday tumblers. I saw them on TikTok and they are so fun and I know Miles will absolutely love them!
2. Sephora is having a holiday sale – 20% off sitewide (if you are a Beauty Insider) with code: YAYGIFTING. Here are a few recommendations: this is still one of my most used eyeshadow palettes (color is Nude Dip), this Clarins mask is so fun to use and gives you the glowiest skin and this skin tint is a holy grail for me. And this holiday candle is my all time favorite!!
3. I am loving the ballet flat trend! Mainly because it means my feet will be comfortable all day LOL. These checkered flats are so cute and would go with so many outfits.
4. These delicate bow earrings are perfect for the holidays.
5. This faux shearling toggle jacket looks just like the designer version but at a fraction of the price (and it is on major sale).
6. These new quilted belt bags from Lululemon are so cute and would make a great gift. I personally love the gold neutral one!
7. These silk pajamas are so luxe but also washable which is a game changer. And I love all the colors available.
8. I updated my Discount Codes page (some are expiring very soon) so be sure to check it out!
9. I have the flats version of these studded ankle boots but I love the boots too.
10. OMG I really want to get these holiday ice molds – they will make holiday drinks so much more fun.
11. I wanted a new winter beanie without a pom pom on the top and just ordered this one in tan. I love how simple it is.
12. These are a splurge but I love these crystal slingbacks.
13. A great bag for holiday parties and it's currently 50% off.