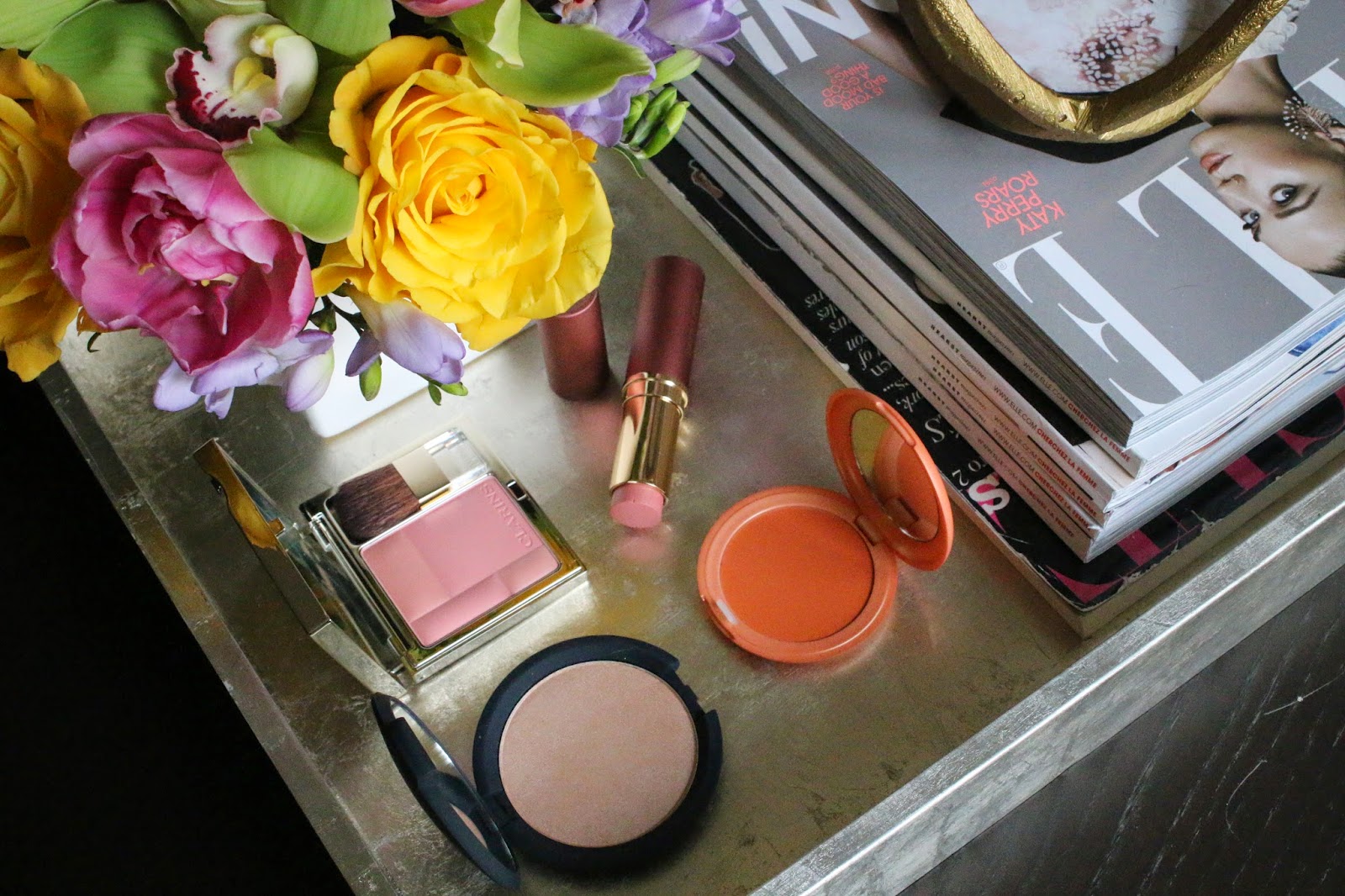 I may not get tan during the summer but I still love a glowing sun-kissed makeup look. Whenever I am trying to create one of those looks, cheeks are the single most important part of the look. Finding colors that create a nice flush or give a radiant glow are paramount to achieving that beachy look without actually having to be at the beach.
1.
Clarins Blush Prodige Illuminating Cheek Color in Sweet Rose
– This blush was part of the new Spring collection and truth be told, I was not overly jazzed about it when I first saw it. Boy was I wrong about this one. After finally giving it a go, it was stunning on the cheeks. The formula is lightweight and doesn't apply too heavily, allowing for easy application on my fair skin. There is a slight luminescent property to it that makes my cheeks glow without any glitter or shimmer. And the best part is that it pairs well with absolutely any eye or lip look I choose.
2.
It Cosmetics Hello Light Illuminating Powder
-While I love the look of highlighted cheeks on others, my oily skinned self is always hesitant. A great highlight can quickly turn to a greasy mess if I'm not careful. I'm already a fan of a ton of It Cosmetics products (
this cc cream
,
this brow pencil
,
this lipgloss in the shade Naturally Pretty
– seriously, I could go on and on), so I had high hopes for this illuminator. It does give a strong shine so I find it wears best at night or with a
very
light hand for day, but the magical part of it is how it transforms to a "my skin just had a facial" sheen rather than and overly made up contouring fail. And we all sadly know what that looks like. Yowza.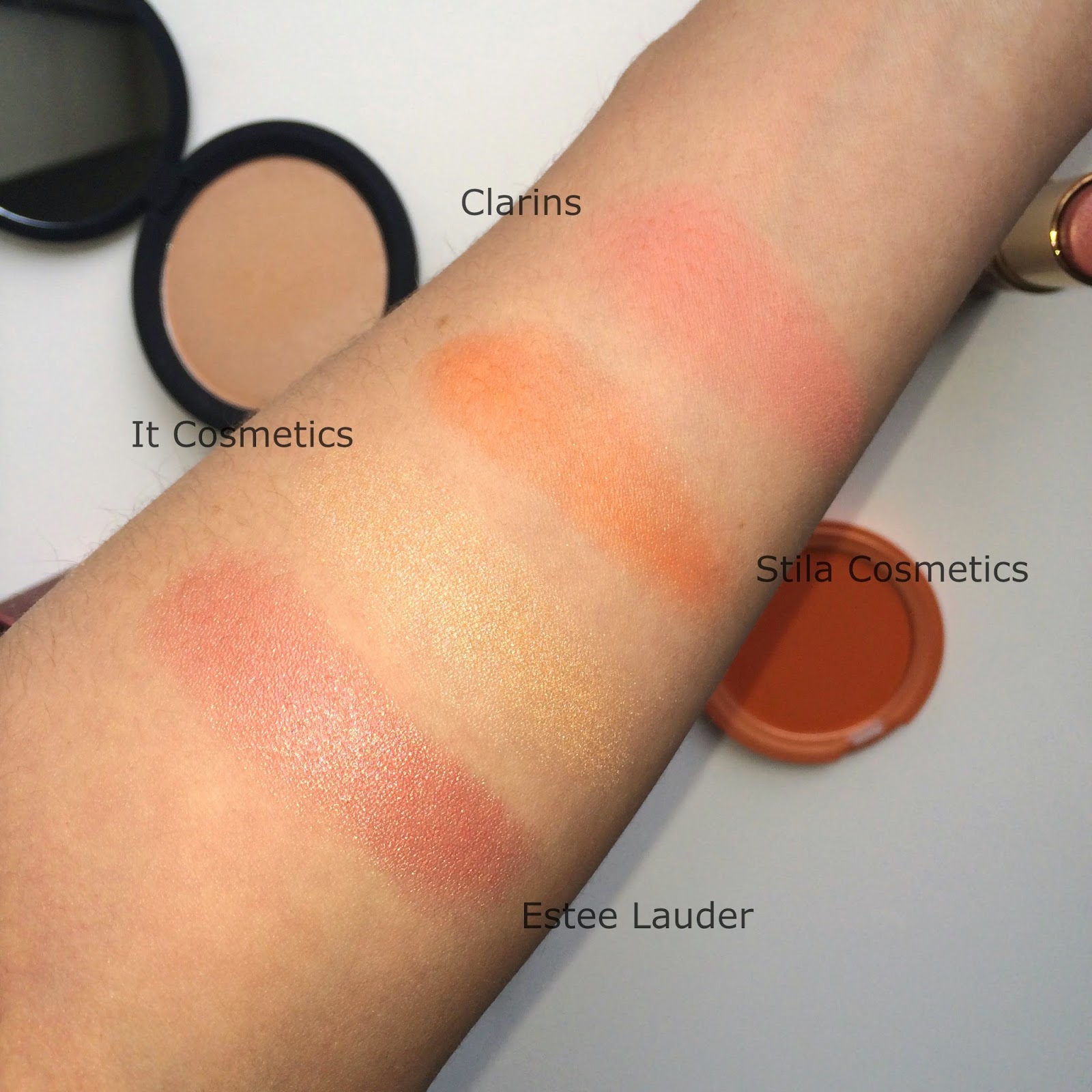 3.
Estee Lauder Pure Color All Over Illuminator
– Peachy, radiant, sun-kissed gorgeousness in a stick. That is what they should have named this product. Though it would be highly unprofessional, it would adequately describe how your skin will look after using this. I like to apply it as a blush but those with darker skin could get away with using this as a stunning highlighter for the cheekbones. I find using a brush or my fingers works well, but the key is to really buff it into the skin so that it looks like you have been lounging on a boat all day (but really we are just at our desks at work – womp).
4.
Stila Cosmetics Convertible Color in Gladiola
– This one is an oldie but a goodie. Stila Convertible Colors for the lips and cheeks have been around for ages, and still work as well as they did 10 years ago. Just a quick dab on the apples of my cheeks creates a bronzy flush which is a nice change from the pinker based hues I tend to gravitate towards. I love doing a monochromatic look with this cheek color adding in a orangey-bronze on the lids and a sheer coral gloss on the lips.