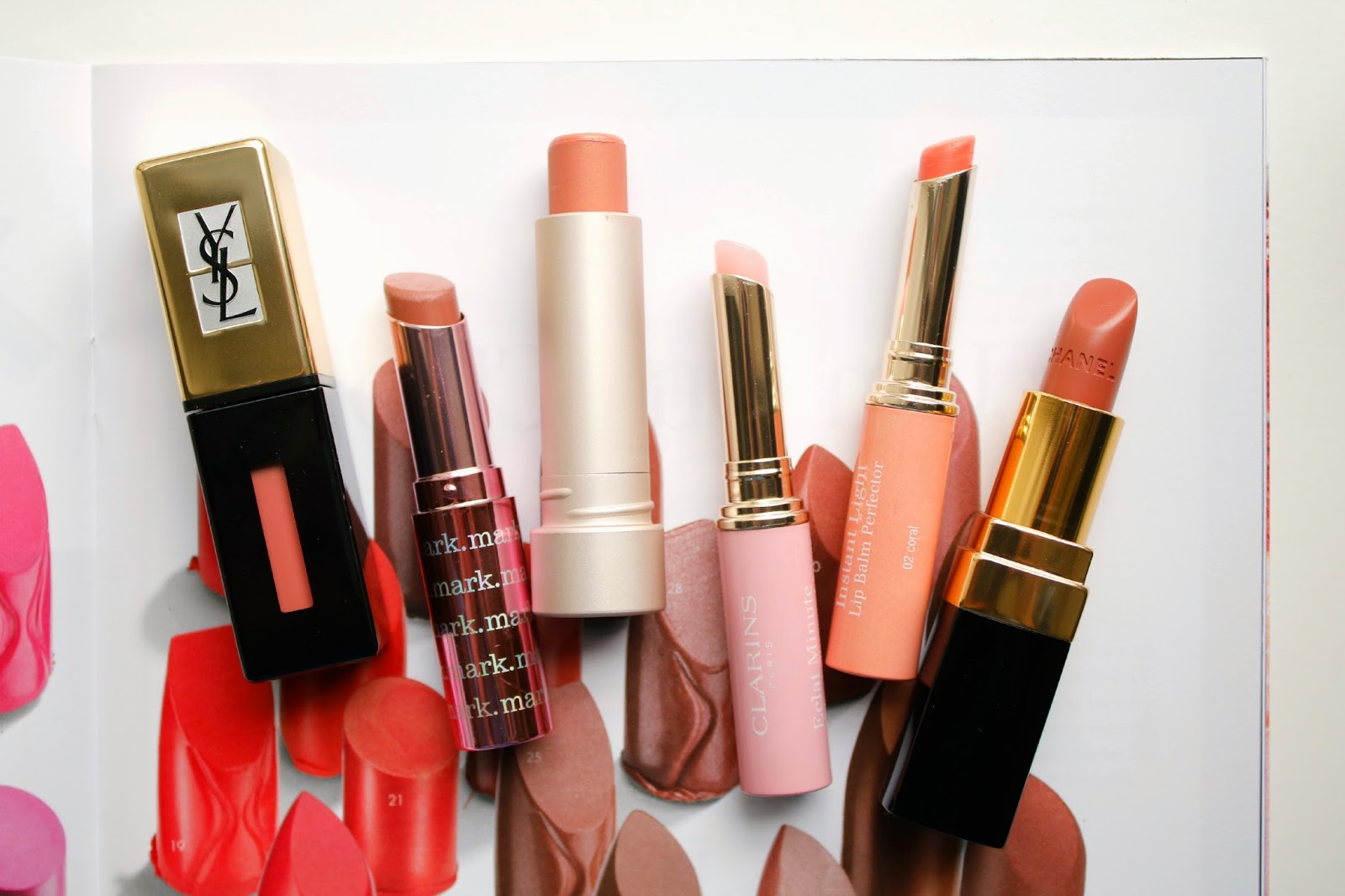 More nude sheer lip colors have been added to my collection – making my final total somewhere in the millions I would assume. (kidding, sort of) They are all new launches and are the perfect lip to welcome spring.
1.
YSL Glossy Stain in 208 Wet Nude from the Pop Water Collection
– This is my second one of the YSL Glossy Stains and they are growing on me. They are not my favorite lip formula of all time, but I do like how long they last on my lips along with the color range. I picked up this new release and thought it would be a beautiful coral nude for spring. It definitely skews a bit more pink on me than I anticipated but I still love the color on my lips. Typically I need to add a balm or nourishing gloss over top to keep my lips hydrated throughout the day, but the base color of the glossy stain wears at least 8-10 hours on my lips.
2.
.mark All Butter Now Lip Treat in Bare All
– The formula of this balm is nice because it makes my lips feel smooth and hydrated but also gives more coverage than similar balm formulas. This shade looks a bit more brown on the lips than pink or coral, which is nice change from what I typically wear on the lips. I've been keeping this in my purse recently to add on top of other lip colors to help extend the color while giving my lips a bit of moisture midday.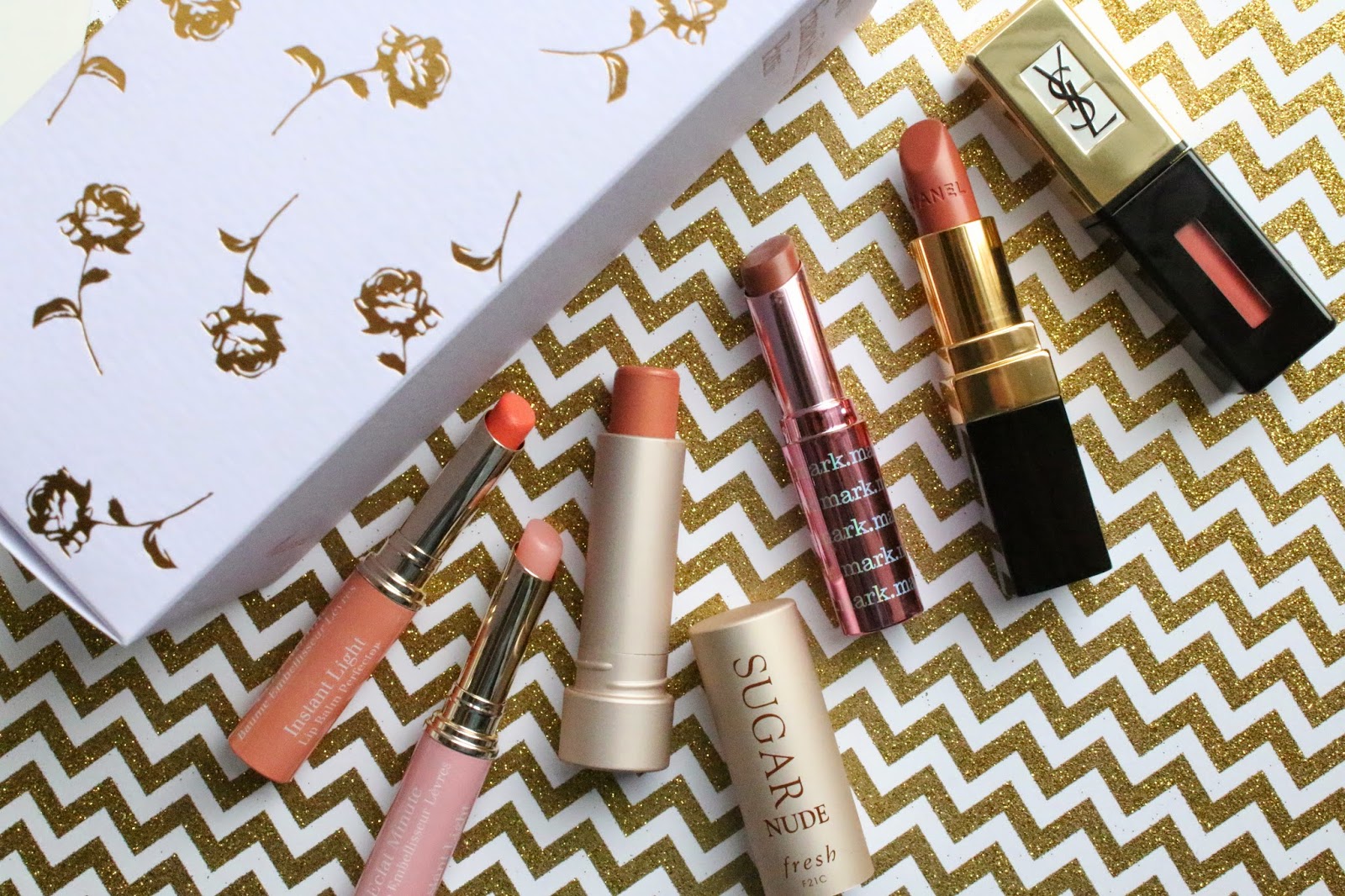 3.
Fresh Sugar Lip Treatment in Nude
– If you are already a fan of Fresh Sugar Lip Treatments, then you will most definitely love this new color release. It's a nice sheer pinky nude that has just a hint of shine. One thing I did notice with this one was the stick felt a lot harder than the previous colors which was a welcome change. I love the sugar lip treatments, but they are so soft and can melt rather quickly if I'm not too careful about remembering to take them out of my bag. The Nude shade holds up a lot better in my purse and doesn't soften as easily.
4.
Chanel Rouge Coco in Adrienne
-There was so much buzz around this new Chanel Rouge Coco launch that I knew I had to pick one up just to quell my curiosity. I grabbed the popular nude shade called Adrienne and though it is a bit more nude than I prefer, the formula is creamy and moisturizing on the lips. I haven't decided if I love it enough to buy more colors, but am happy with the one I purchased.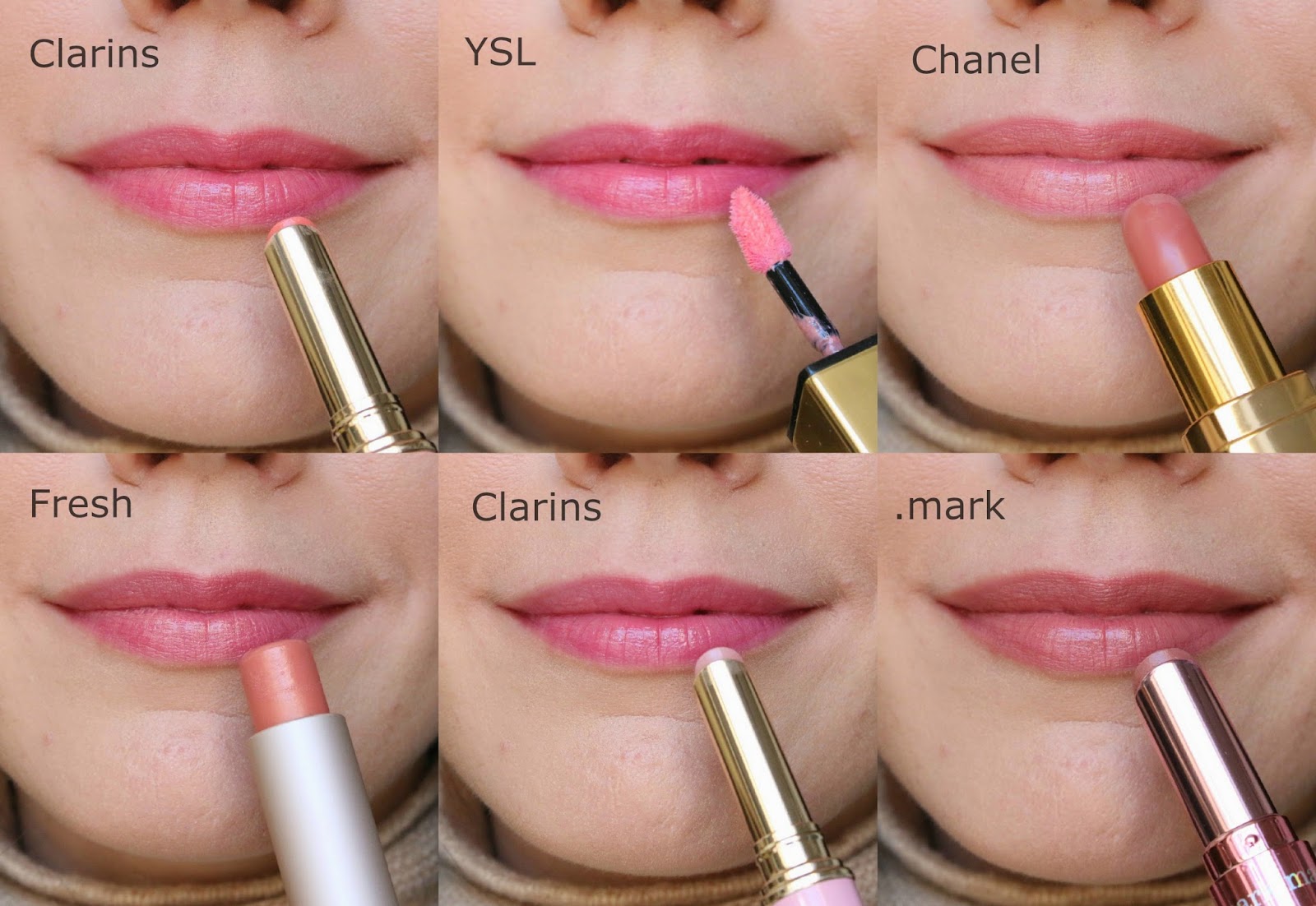 5.
Clarins Instant Light Lip Balm Perfector in My Pink and My Coral
– I have never tried the other
Clarins Instant Light Natural Lip Perfectors
, so I can't compare it to these, but that being said  – I absolutely adore this formula. The texture is moisturizing and helps to smooth out my lips more than many of my other balm/lipstick formulations. I already have it in the
Nude Rose
shade and was excited to get the other two lighter colors in the collection. The My Coral is a nice punchy pop of coral on the lips and doesn't look too nude or too bright – it falls perfectly in the middle. The My Pink shade looks like my lip color but amped up a bit. I love using this over other shades to give a bit of shine and moisture or on the weekends when I am not wearing makeup but want something hydrating on my lips. These are a must have in my opinion and I really think Clarins knocked it out of the park with these.