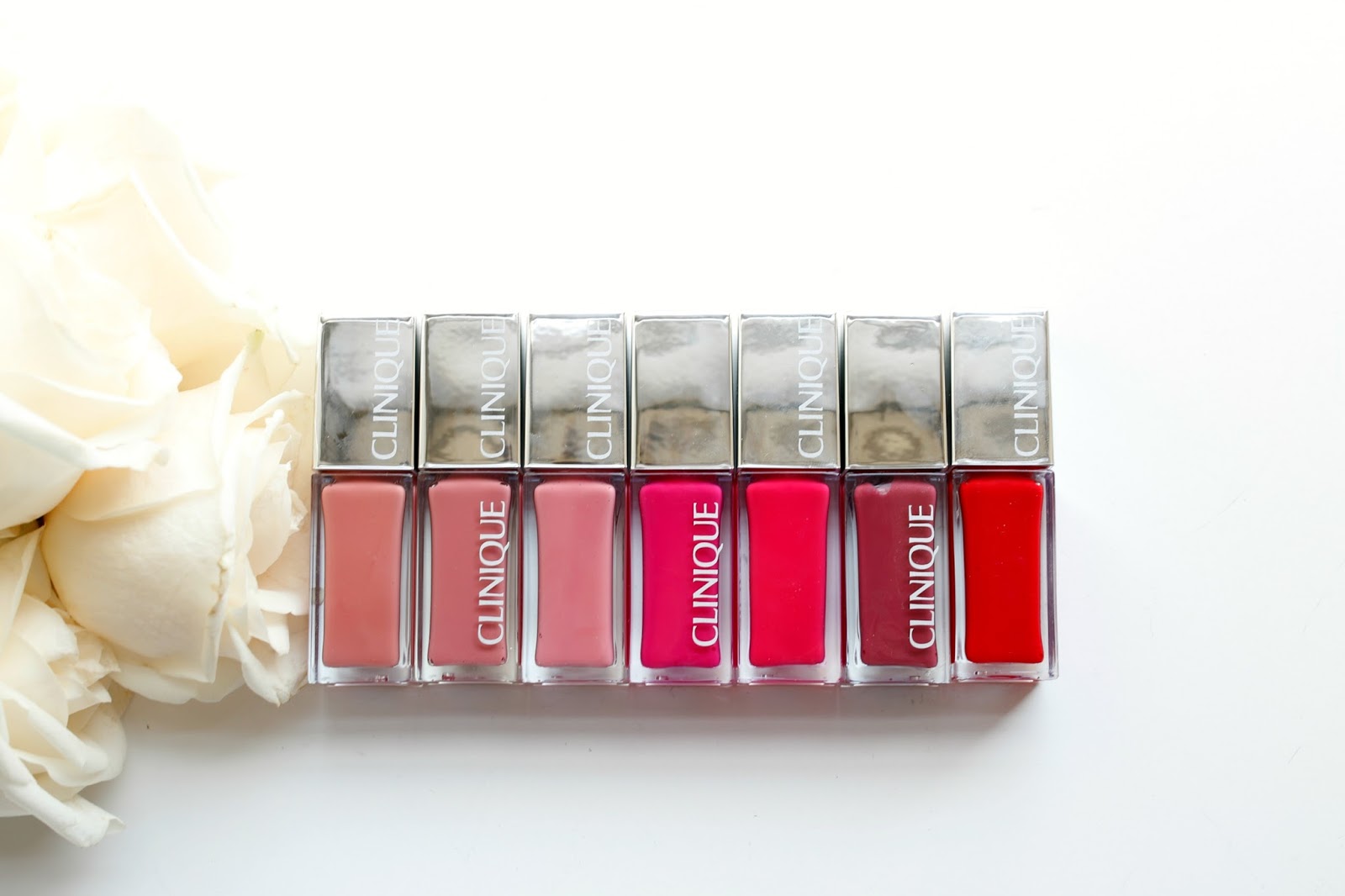 After declaring these
Clinique lipsticks
one of my Best of Beauty many years ago, and
these Clinique blushes
as part of my past favorites, it's clear that I am loving all things from the Clinique 'Pop' range. These Clinique Pop Lip Lacquers launched many years ago and were truly one of the lip colors I reached for the most at the time! Sometimes I am drawn to a color category of a lip range just by looking at them, and in this case I immediately went for the nude shades as the ones I wanted to try first. Though the bold shades were just as compelling and I'm so disappointed that they didn't keep this range permanent.
Clinique Pop Lacquer Lip Colors with Swatches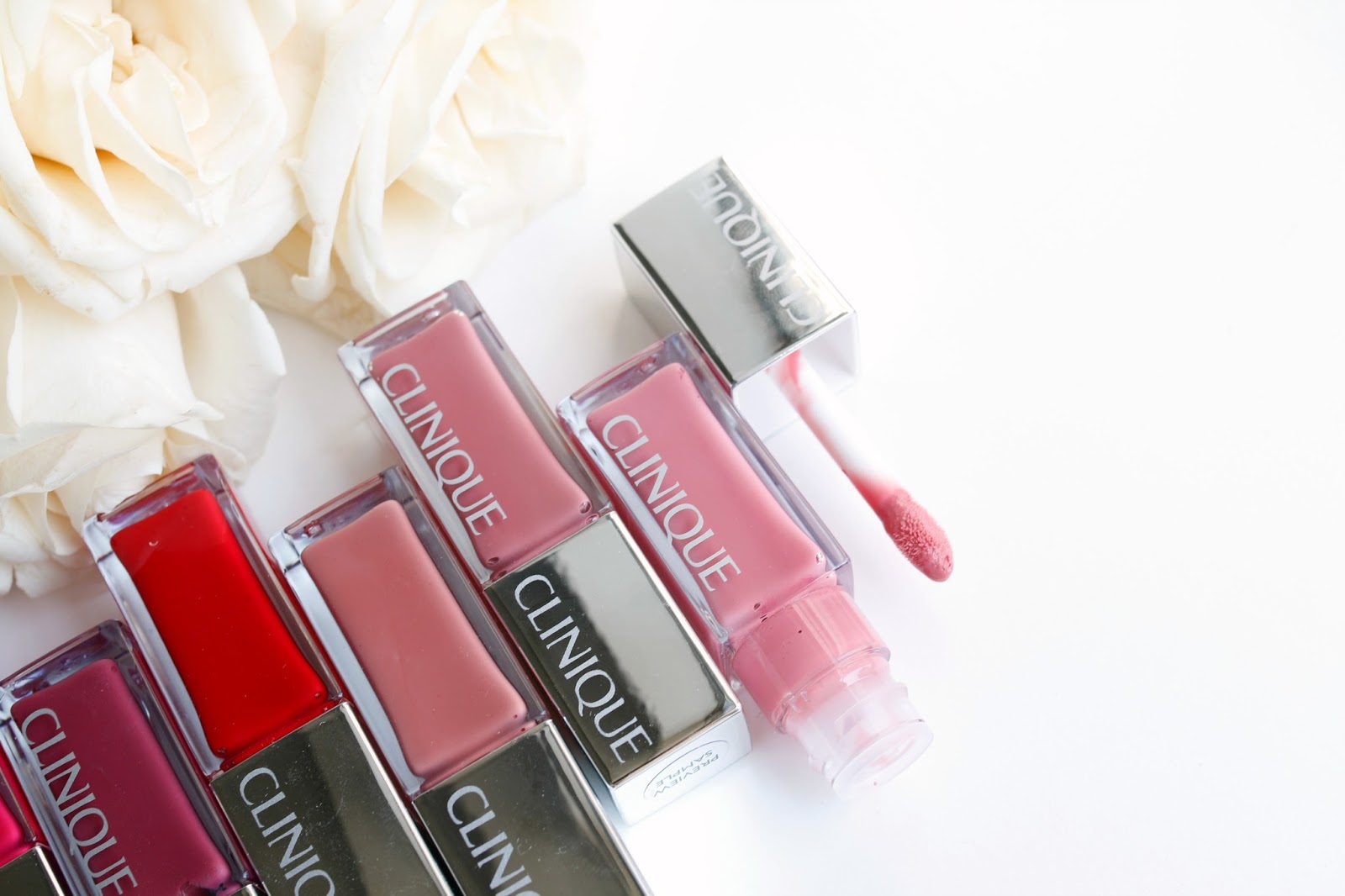 All of the nude shades from the Clinique Pop Lip Colour Lacquers seemed to be right up my alley, and as soon as I swatched them it was evident they were going to stand out the most. The shades I have are all quite similar, though I find Nude Pop to be a bit more peachy while Sugar Pop and Wink Pop are a touch more pink. The texture feels like a mixture between a gloss and a balm with only a minimal amount of tackiness. They are definitely not full coverage like the
Pop Lip Colour Primer
, though the bolder shades definitely have much more pigmentation.
Clinique Pop Lipstick Swatches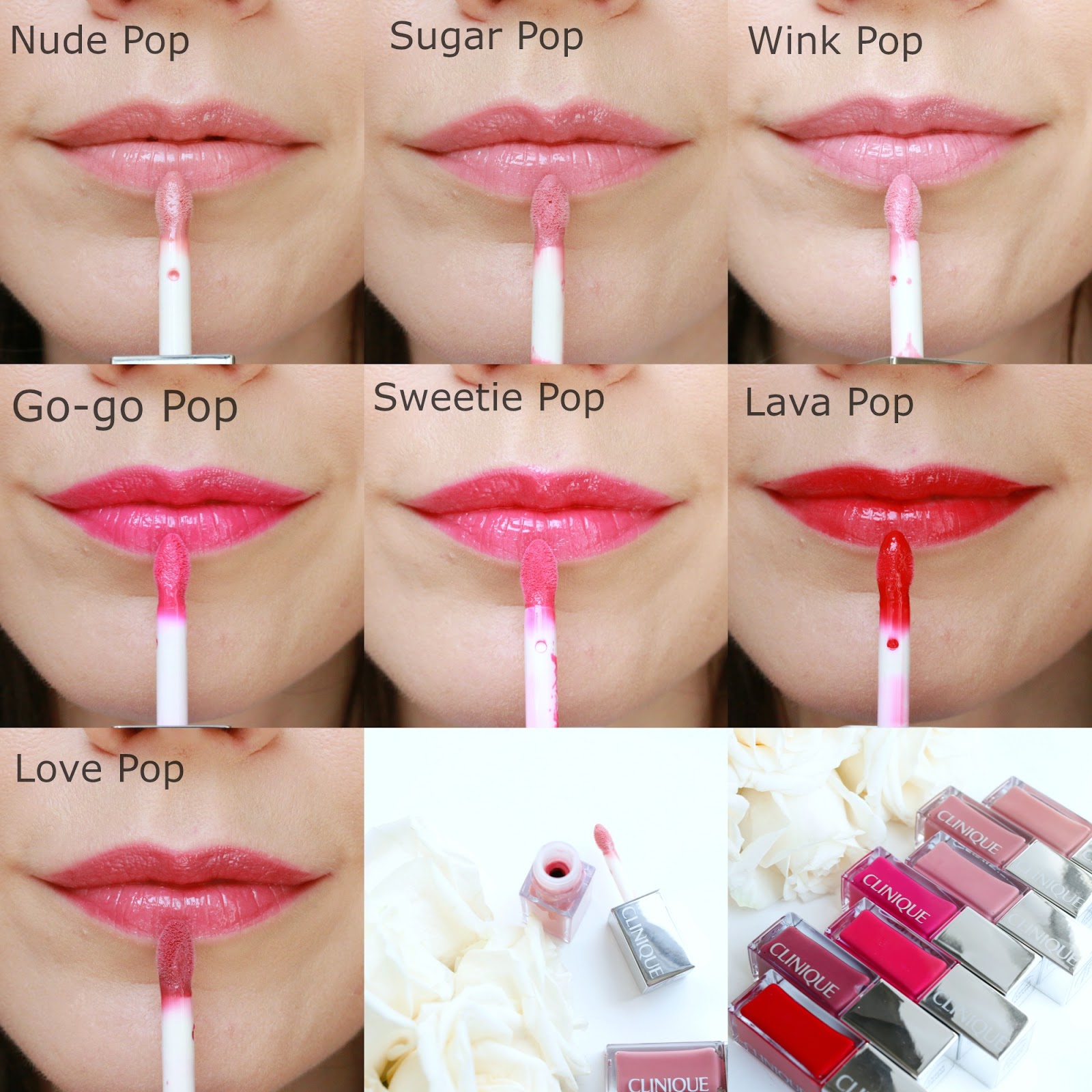 My favorite standout from the bold shades was definitely Lava Pop which is rich enough to satisfy those looking for a red lip, but sheer enough to not scare off those that only dabble in the shade. Love Pop did come in at a close second. Because while it looks dark in the tube, it reads as a beautiful subtle plum-rose on the lips. The Pop Lacquers last about 4 hours before I need a touch up. With the bolder shades lasting a hint longer because they leave a slight stain on the lips. While I do love all my luxury brands, I have consistently been impressed with Clinique's launches over the years.
Clinique Pop Lacquer Colors Alternatives
Since the Clinique Pop Lacquers have been officially discontinued, I thought I would provide some other alternative options to try. The formula was a super hydrating and creamy liquid lipstick with quite a bit of color payoff and pigment. Here are some other lip formulas to try that I personally love and think would be a great substitute:
Hourglass Phantom Volumizing Glossy Balm
Though the
Hourglass Phantom Volumizing Glossy Balms
are a bit more sheer and glossy than the Clinique Pop Lip Colour formula, they still deliver amazing pigment and feel like a creamy lip balm on the lips. There are a ton of nude shades perfect for everyday – Mist and Slip being my top two most worn colors. But if you love a bolder lip, try Lucid which is this vibrant Tangerine that gives the most gorgeous pop of coral to the lips. For a more full coverage lip, the
Hourglass Unlocked lipsticks
are the way to go!
Ilia Balmy Gloss Tinted Lip Oil
I absolutely LOVE the
Ilia Balmy Gloss Tinted Lip Oil.
I think it is one of the best lip formulas on the market! Despite it being a lip oil which typically denotes a very sheer formulation, there is quite a bit of pigment in these. They deliver medium coverage with tons of nourishing ingredients to moisturize the lips. I wear the shade
Only You
for everyday and have been recommending it for a few years now.
Yves Saint Laurent Rouge Volupte Shine Lipstick Balm
The
Yves Saint Laurent Rouge Volupte Shine Lipstick Balm
is a formula I have been wearing for a few years and one that I reach for regularly. It's a medium coverage lipstick with a creamy glossy finish. And an incredibly nourishing formula that leaves your lips super moisturized and soft. I also love that they have a wide range of shades so you can find something for any occasion.