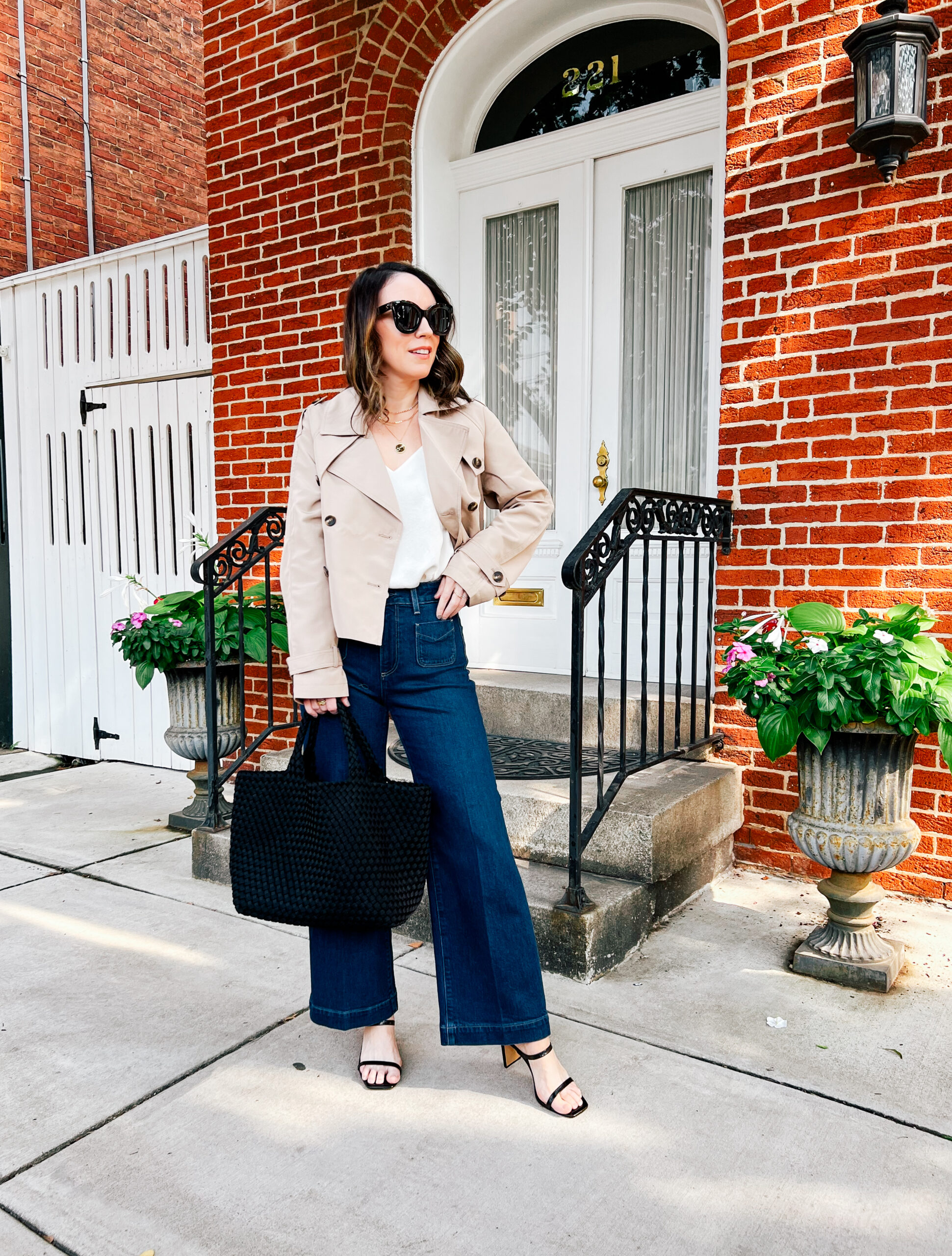 Coat | Camisole | Jeans | Sandals | Bag | Sunglasses
Friday Finds 8.25
1. Cargo jeans are still trending for fall and I love the slim fit style of this pair.
2. This floral chunky cardigan is absolutely beautiful and such a cozy statement piece!
3. If you are looking for a dress for family photos, this one is perfect.
4. I wear my suede mules all the time during fall and this pair is almost identical but has a slingback.
5. A stretchy turtleneck bodysuit is a fall staple.
6. A bit of a splurge but these hoop earrings are so unique and I love the way they attach to the ear.
7. A huge skincare sale is happening and so many good products are included! My holy grail cleansing balm, this amazing scalp scrub, my favorite silk scrunchies (I won't use anything else!) and these cult classic daily peel pads.
8. If you love a neutral matte eye look, these new cream shadows just launched and all the colors are perfection!
9. Tons of buzz surrounding this new serum concealer and I am still deciding if I want to try it. Have you tried it yet?
10. Currently drinking water out of my Stanley tumbler as we speak and I am a total fan of them now. They just launched a bunch of new fall colors and I have to hold myself back from getting one. LOL
11. I am trying to resist buying this new eyeshadow palette but it is absolutely gorgeous and don't know if I have the self restraint. Ha!
12. I've shared this gel cleanser on my Instagram stories but I have to share it again in a post. It is sooooo good and makes my skin feel amazing! This will definitely be a repurchase.
13. This cross body bag looks just like Celine but is under $75. It has sold out once already so I anticipate it will probably sell out again!
See last week's Friday Finds.