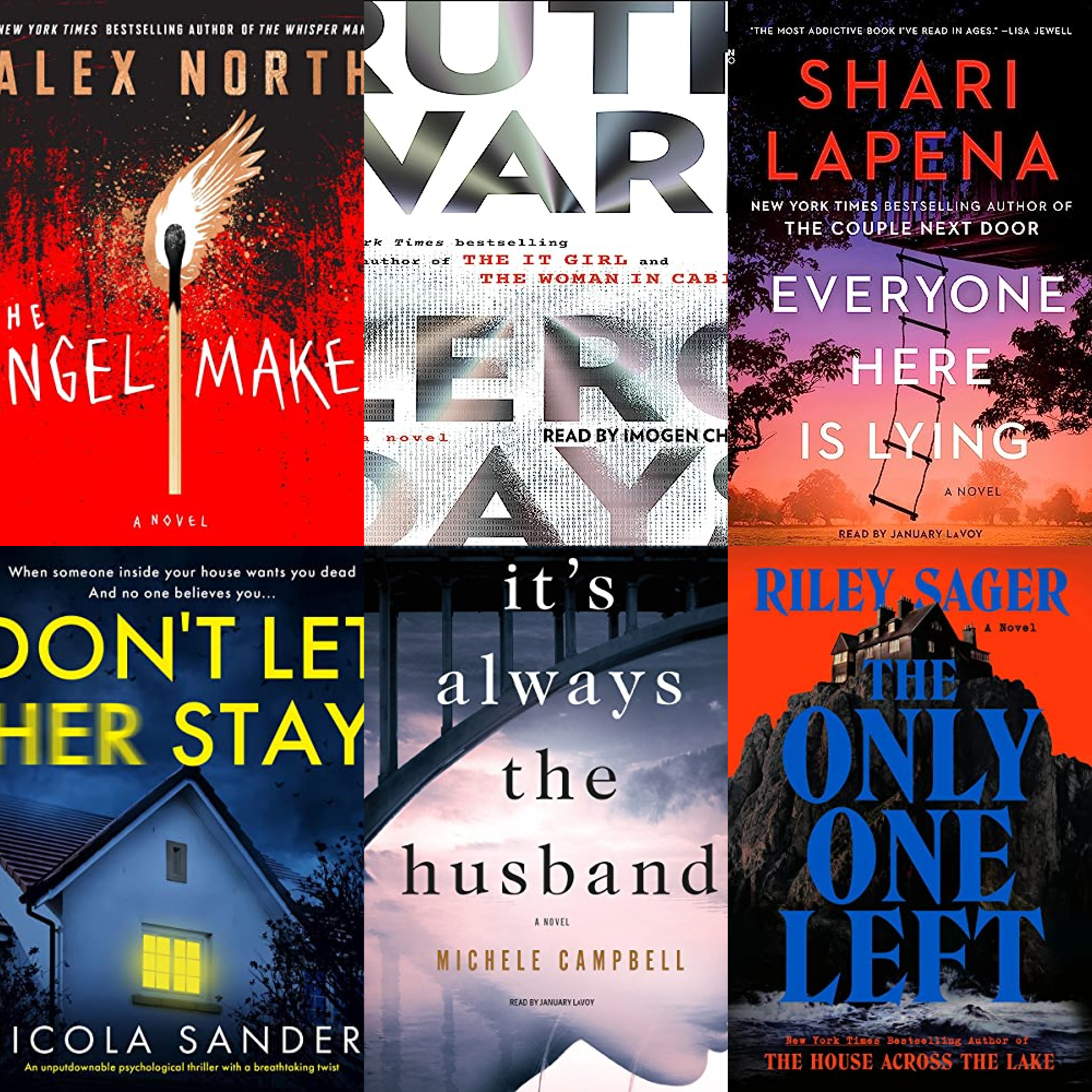 All the books I read – August 2023
A good mystery with a slightly touching ending. Kit is a home health aide and has been hired by a reclusive elderly woman named Lenora Hope. But Kit isn't sure she wants the job because there is a long standing rumor that Lenora was responsible for the murder her entire family. Yet Kit needs the money so she takes the job and hopes to just keep her distance from any of the past scandal. However once she arrives, Lenora is not the kind of terrifying woman she expected and begins to share her story with Kit by typing on a typewriter. The rest of the house staff does not know that Lenora can communicate and Kit much try and keep what she finds out a secret. Until the details become too much and she has to tell someone. Rating: 8
Joanne and Richard are happily married with a new baby daughter and a seemingly perfect life. Until Richard's grown daughter, Chloe, from a previous marriage decides to move back in with them. Richard is thrilled but Joanne is wary of Chloe's motive because Chloe and her father have been estranged for many years. But Joanne makes an effort to build a relationship with Chloe and get to know her. That plan quickly goes downhill when Chloe's behavior towards Joanne is cold, rude and slightly sabotaging. Richard takes Chloe's side so Joanne is left feeling uneasy about having a girl she doesn't trust living with them and around the new baby.
Things escalate and it seems like Joanne's suspicions are in fact correct and she feels unsafe with Chloe in the home. The ending does leave things a bit unanswered which was frustrating but I still overall loved the book. Rating: 8
This book centers around cyber crime and while I have absolutely no idea what they are talking about half the time concerning the crime details, I was hooked on the suspense of the story. Jack and her husband Gabe are penetration specialists that try to break into secure facilities to assess their possible risks and weaknesses. They are the best in the business. But after one of their jobs runs into some trouble, Jack is delayed arriving home and walks in to find her beloved husband murdered. The authorities suspect Jack of the murder and though she is innocent, she decides to go on the run and find who killed her husband. It's a suspenseful thriller with a somewhat predictable ending but nonetheless really enjoyable! Rating: 8
The title says it all so be prepared for that spoiler but I still found all the twists and turns in the book entertaining. And to be honest, I really thought I was wrong in my assumption of who the killer is in the book because the author really makes you wonder. Kate, Aubrey and Jenny are college roommates that become best friends during their freshman year. But after a tragedy occurs one night, their friendship is never the same. Now they are adults and have reconnected after nearly 20 years. It seems as if they have left the past in the past and decided to never speak of it again. Until Kate is found dead and the authorities are not convinced it is a suicide. Could her death have something to do with what happened so many years ago? Rating: 7.5
Meh. I could not get into this book and found it to be really hard to follow along. Katie was always close to her brother Chris growing up and was fiercely protective of him. Until he was attacked violently by a stranger and changed their entire family's life in a second. Now Chris is an adult and the siblings are no longer very close. Katie receives a phone call saying that her brother has gone missing. And immediately Katie jumps into action to try and find the brother whom she once was so close to. To be brutally honest, I couldn't quite follow all the details of the actual crime and what was the reason because the story oscillates between past and present and there are too many characters to keep track of. I would recommend skipping this one. Rating: 4
Ooooooh this was so good!!! Even though most of the mystery is revealed halfway through the book, it still plays out in the most entertaining way.
William is having an affair on his wife but his mistress wants to end the affair. William is devastated and goes home before everyone gets back from school and work only to find his 9 year old daughter there. She said that she left school early and defiantly tries to argue with her father about being home alone. William loses his temper and storms out of the house. When he returns a few hours later, his daughter has gone missing and no one can find her. William is distraught and doesn't know if she should confess to having seen her earlier which could lead to the discovery of his affair. Against his better judgement he says nothing and lets the police handle the investigation. So many lies and deceit between everyone involved in this story and it kept me invested until the very end! Rating: 9
Related: All the Books I read July 2023