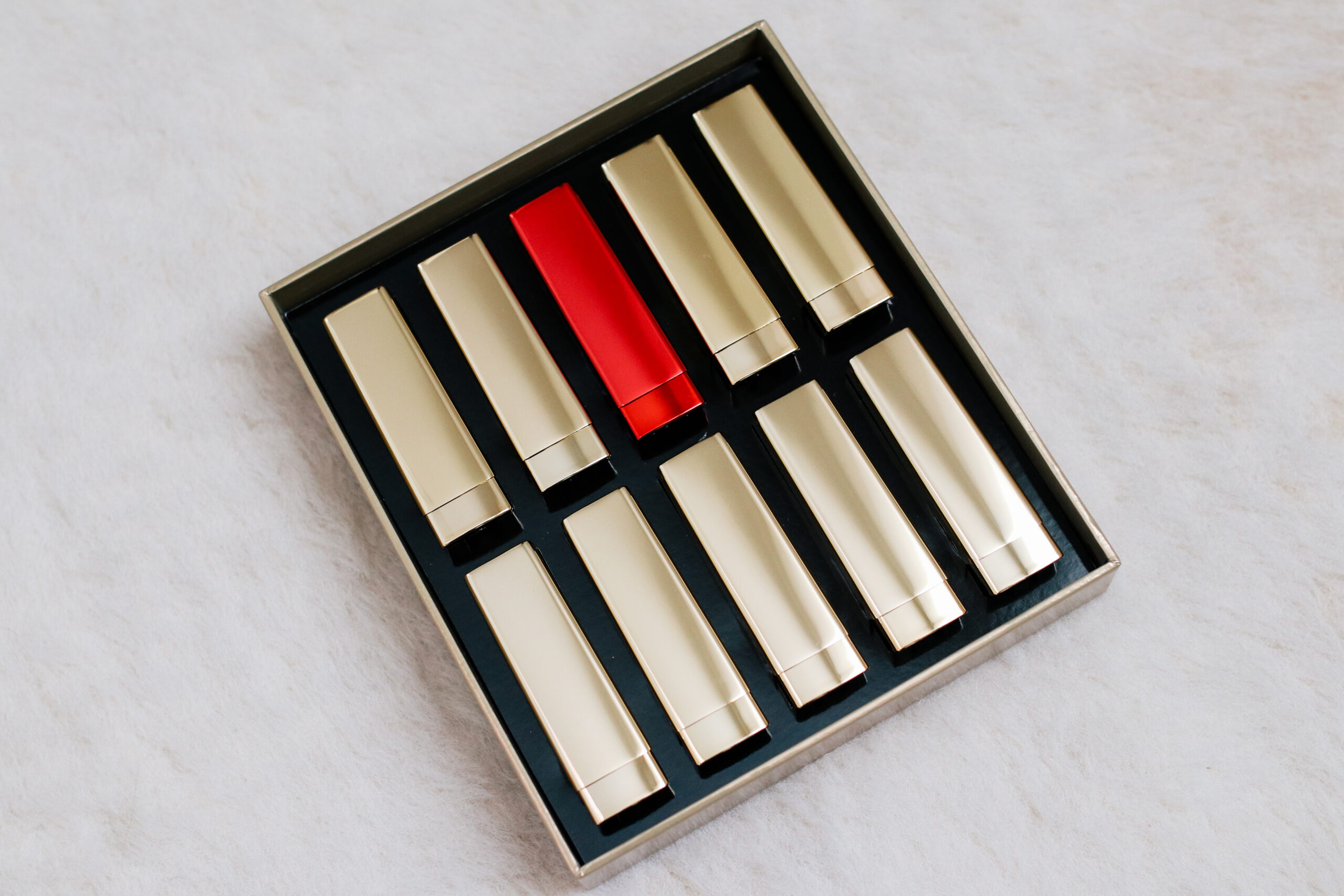 Hourglass just launched a new collection of lipsticks and they are STUNNING!!!! It's called the Unlocked collection and the formula is a full coverage satin creme that feels heavenly on the lips. So smooth, so creamy but with intense color payoff. This is 100% a one swipe lipstick.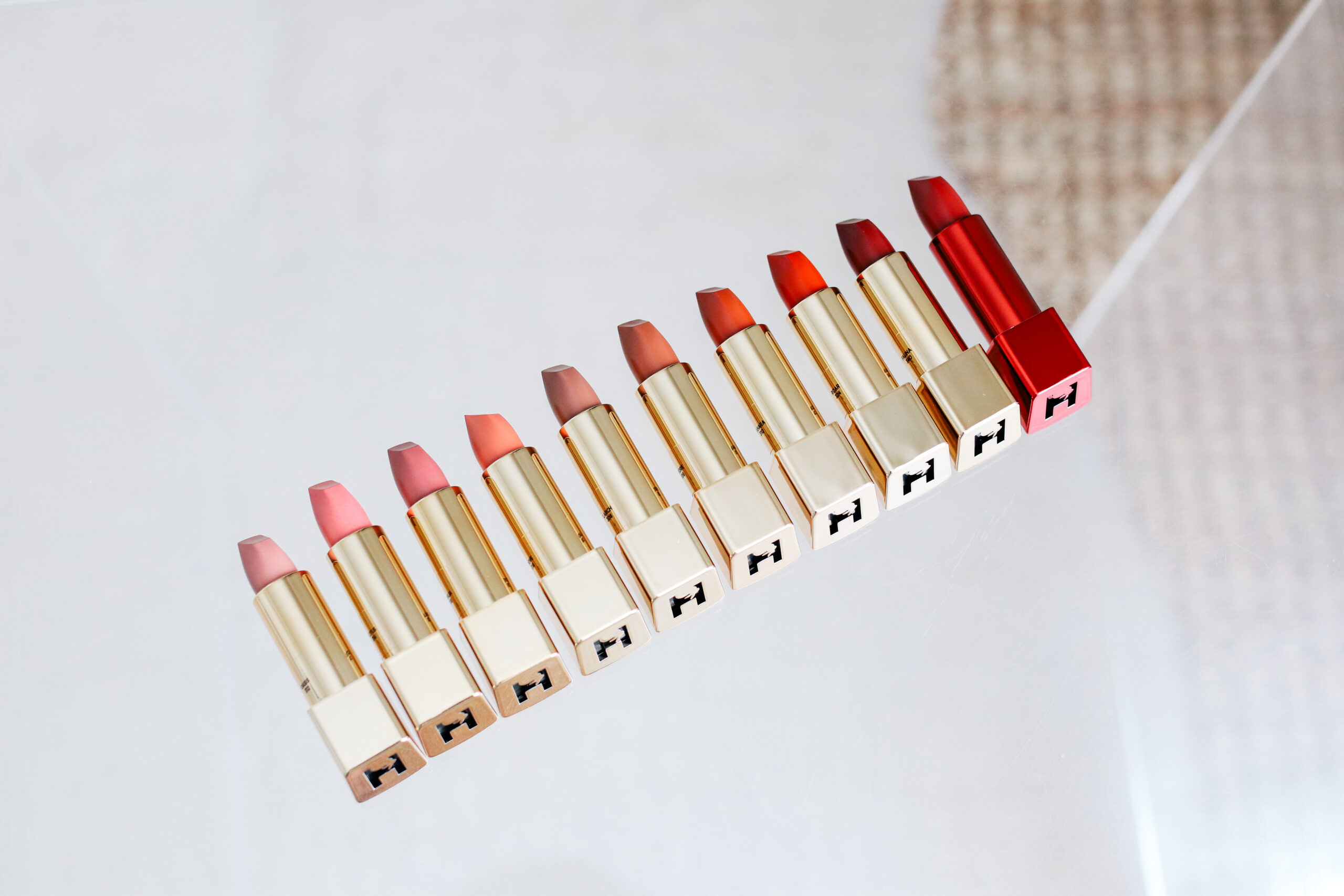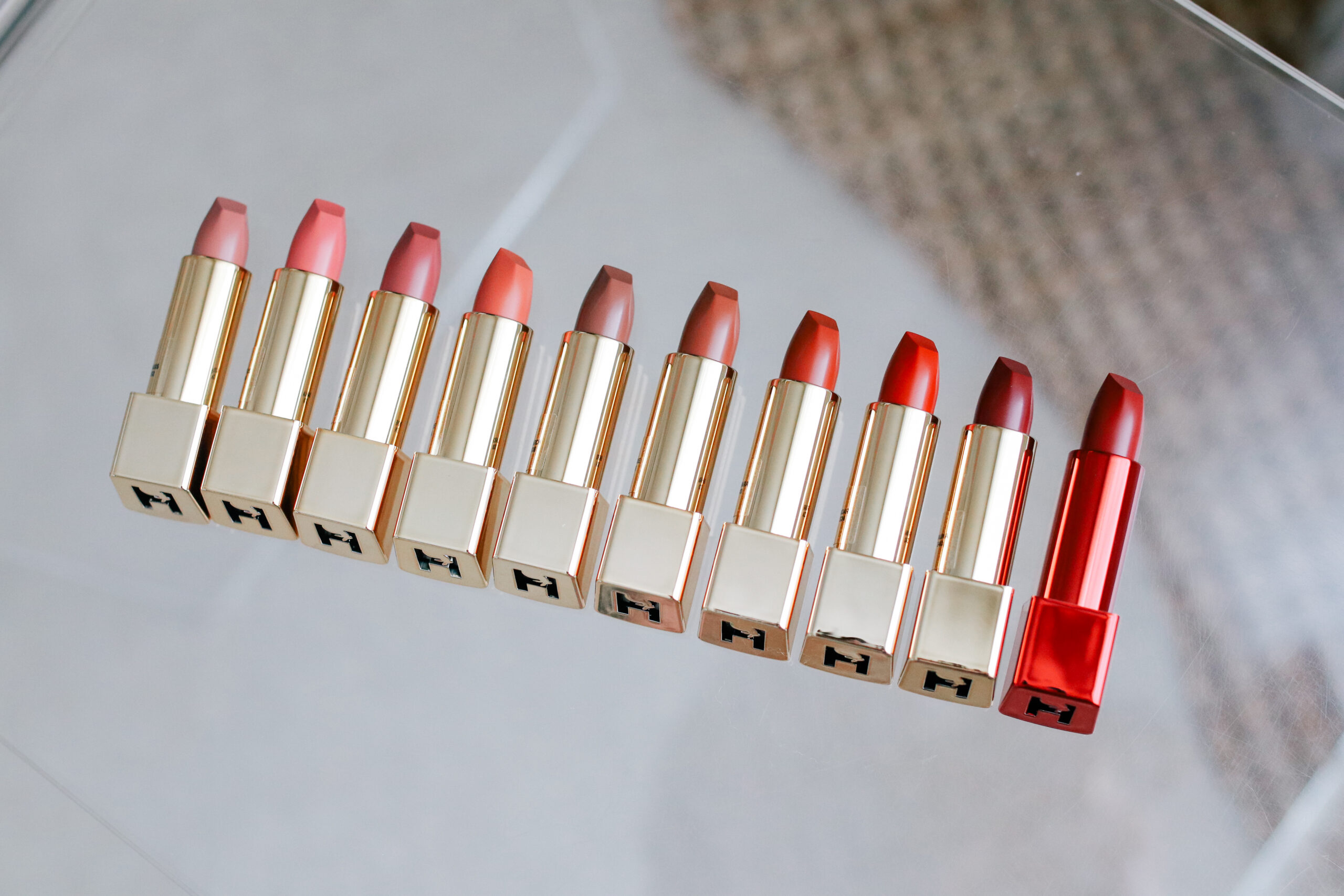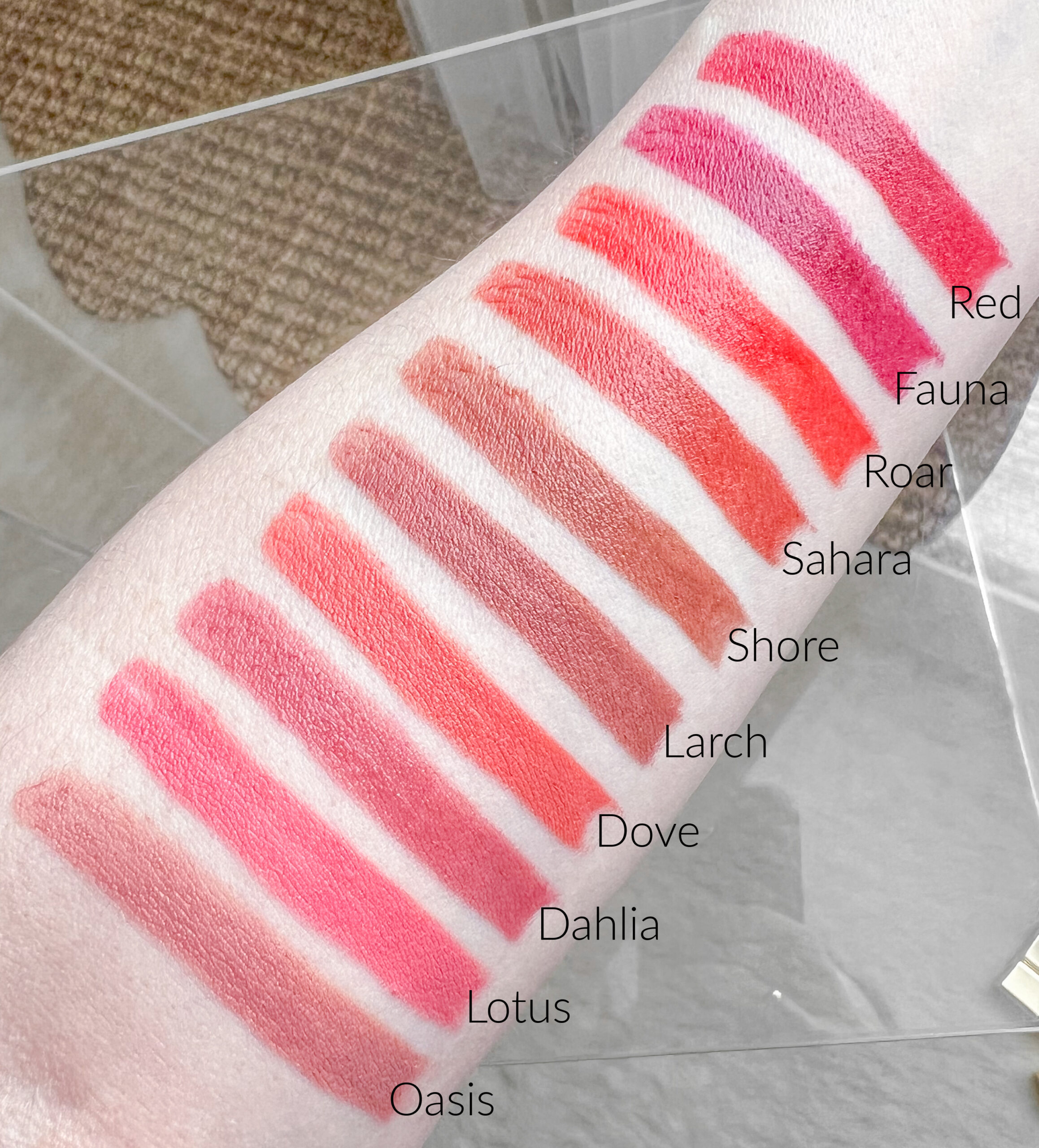 There are a ton of shade options but out of the ones they sent me – Oasis, Dahlia and Red are my absolute favorites. However, I think I want to try Tide and Alpine which are nudes but look so beautiful. I know the trend for the past year or so has been glossy sheer lipsticks but this is a true creamy lipstick formula with intense staying power. It lasted for many hours without needing to be touched up and my lips still felt super comfortable and not dried out. Oh and the case is magnetic so you hear a satisfying click when you close it. LOL
I swatched all the shades on my Instagram and TikTok if you want to see them all in action. Which shade is your favorite?!!