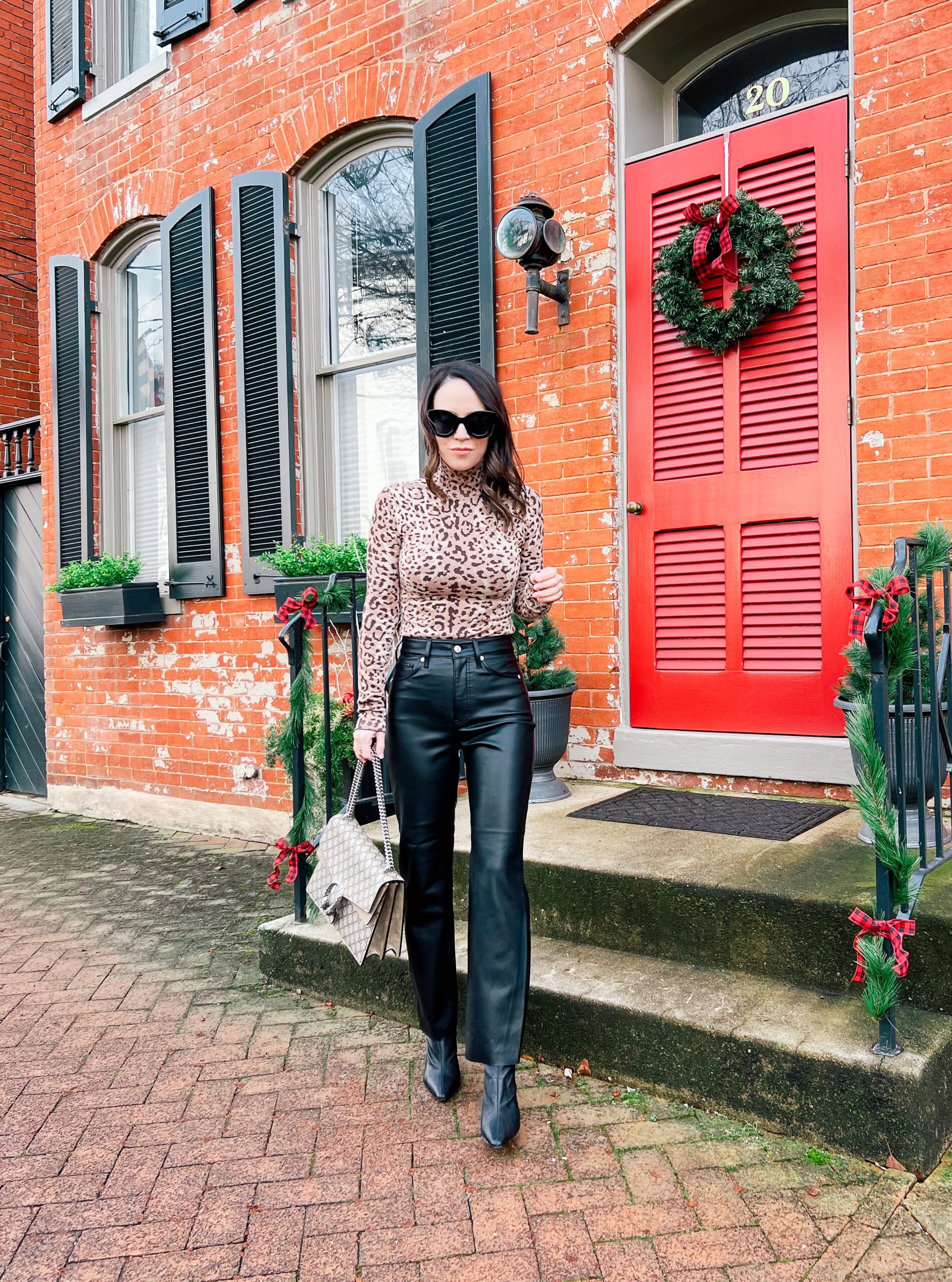 Bodysuit | Jeans | Boots | Bag | Sunglasses
1. This faux leather puffer vest is currently in my cart – so cute and under $50!
2. A bit pricey but having a good white t-shirt is a closet must have.
3. If you are wanting to make more smoothies in the new year, this is currently on major sale for under $40!
4. If you live somewhere that doesn't get very cold, this lightweight quilted coat is a great option for winter.
5. This checklist notepad is a great idea to use for a weekly to do list.
6. I love a good basic sweatshirt and this one is $10 and comes in a ton of colors.
7. I need to try this newly launched retinol serum!!
8. Ok I heard such great things about this robe and really feel like my cozy self needs it. LOL
9. I live for a good cream/liquid eye shadow and just ordered this one that is under $12!
10. If you don't have a ton of light in your bedroom or closet, this lighted full size mirror could be a great option.
11. I love how colorful this necklace is and it would look so chic layered with some simple gold necklaces.