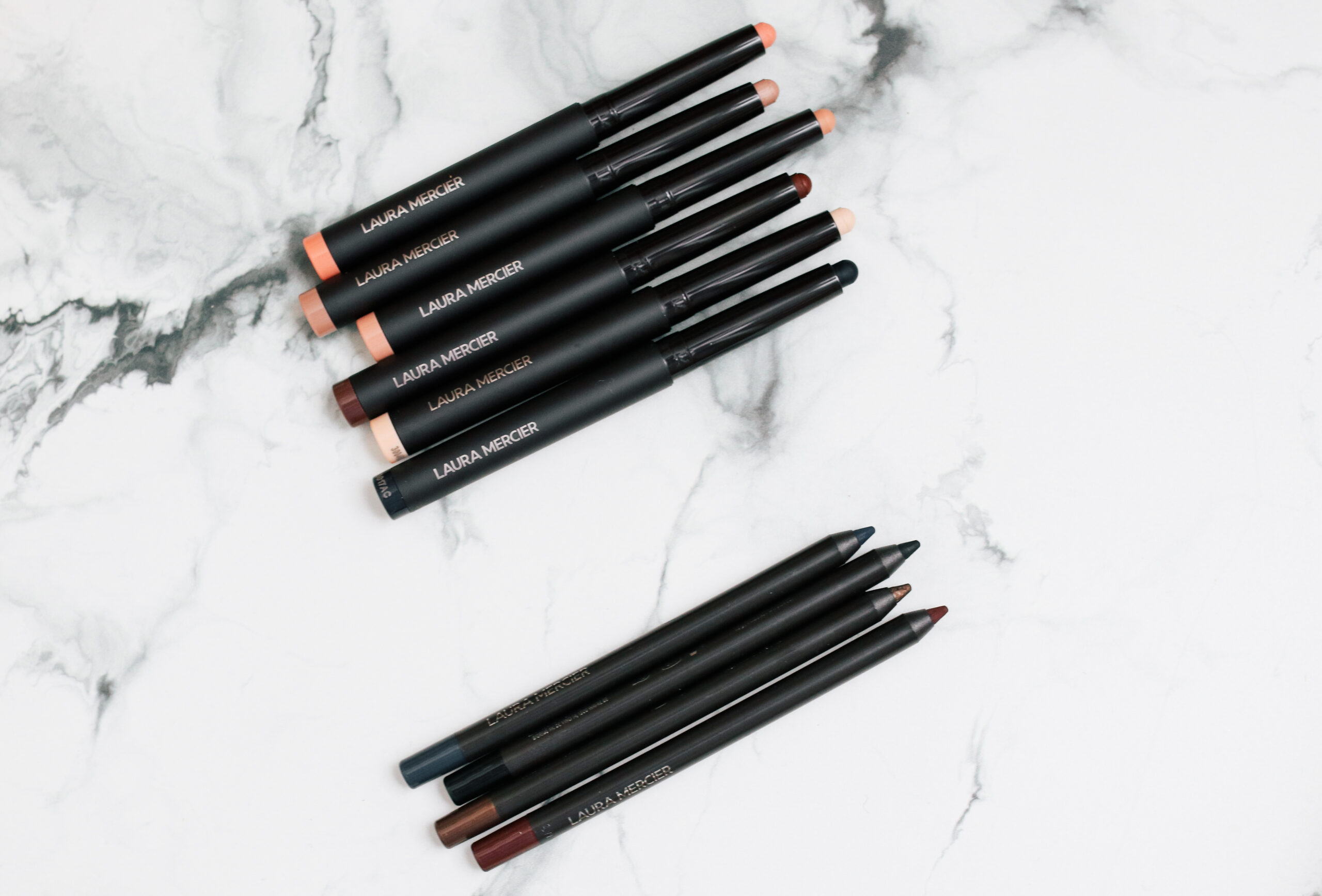 One of the first products I ever tried from Laura Mercier was her Caviar Shadow Sticks and they are still in my makeup routine to this day. They have always been a best seller and for good reason! The Caviar Sticks are perfect to swipe all over the lid and blend either with your fingers or a brush. Use alone, layer a few colors or use as a base for powder shadow. Recently a new matte formulation was released called the Caviar Stick Eye Shadow Matte and I have a few colors from the range to share. Additionally, new Caviar Tightline Eyeliners launched which are designed to go in the waterline of the eye. Soft, easy to smudge and essential for creating a smokey eye.
Review and Swatches: Laura Mercier Caviar Stick Eye Shadow Matte + Caviar Tightline Eyeliner
Laura Mercier Caviar Stick Eyeshadow Matte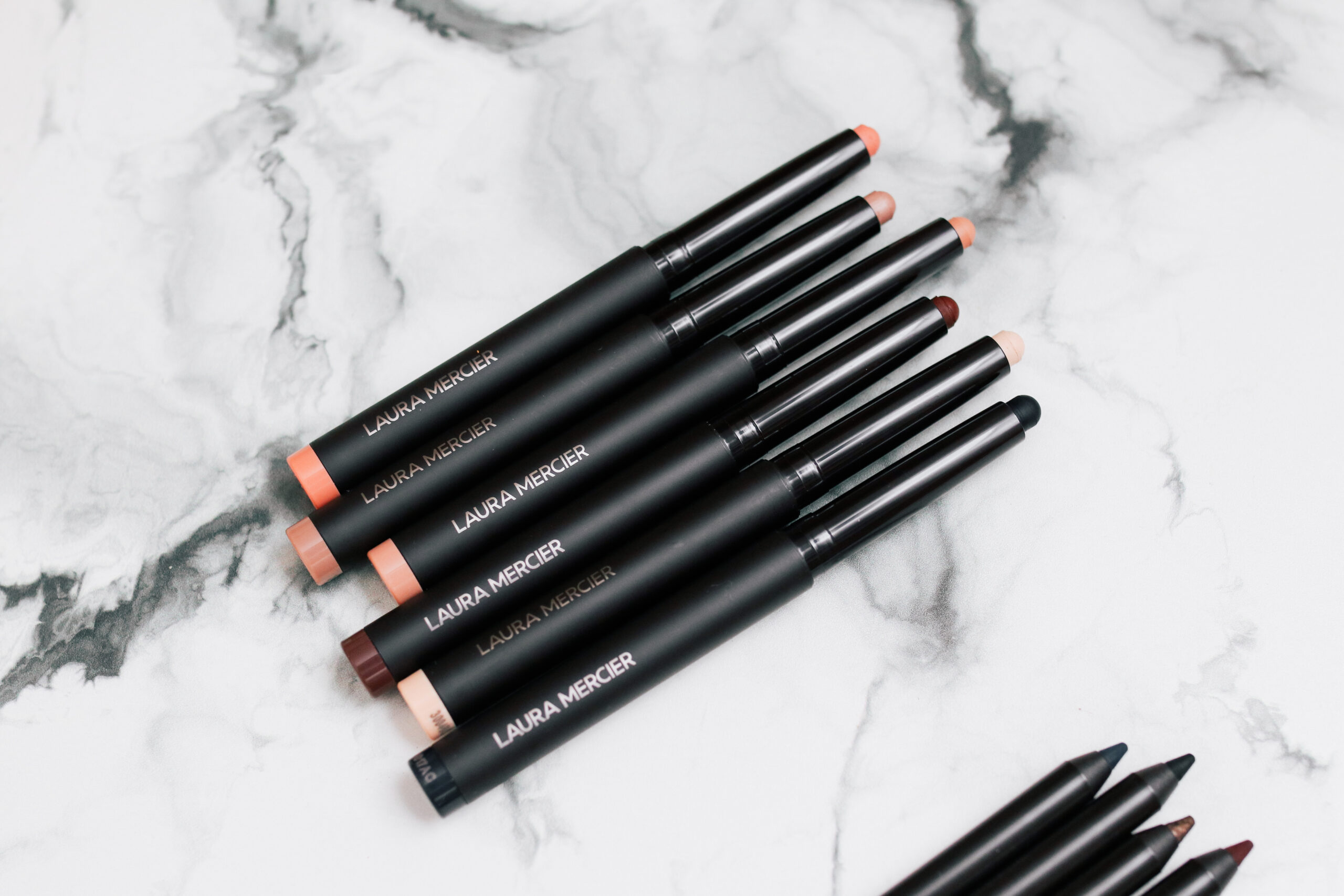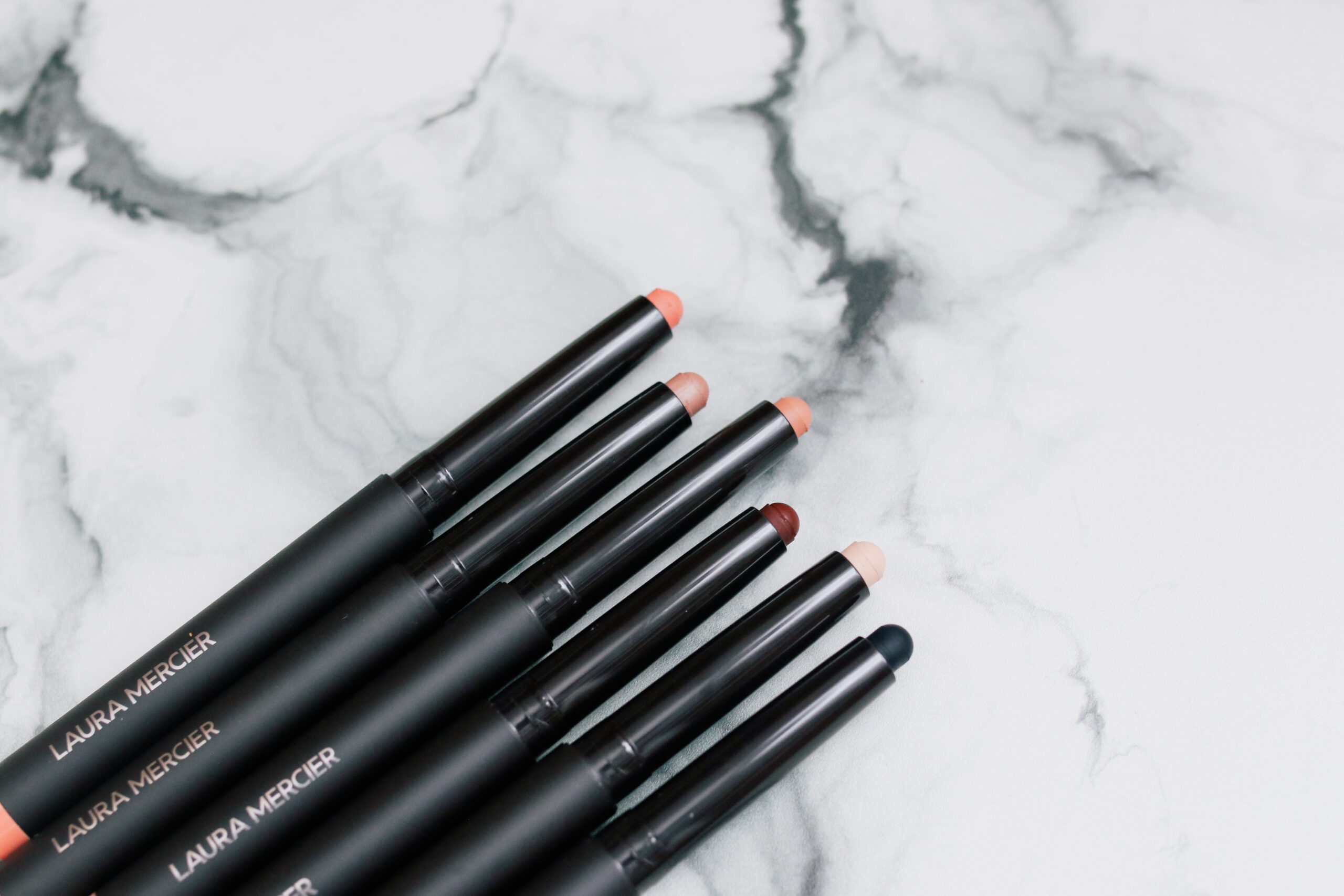 The newly launched matte eyeshadow sticks are designed to be even longer wearing and waterproof. The formula is effortlessly creamy and smooth gliding across the eye without tugging or skipping. Though they are a matte finish, I don't find them to be flat or too dry looking on the lids. It's easy to apply a sheer wash of color at first but adding a second layer will intensify the look and color payoff. There is plenty of time to blend without having to worry about them setting too quickly but once they do, they definitely last all day without any creasing.
As a neutrals lover, I love the shade range and definitely think there is something for everyone in this lineup. Au Naturel and Vanilla Kiss are the two that I find myself using the most for daytime. I also think Caramel and Cobblestone would be perfect to wear everyday.
The shades available are:
Laura Mercier Caviar Tightline Eyeliner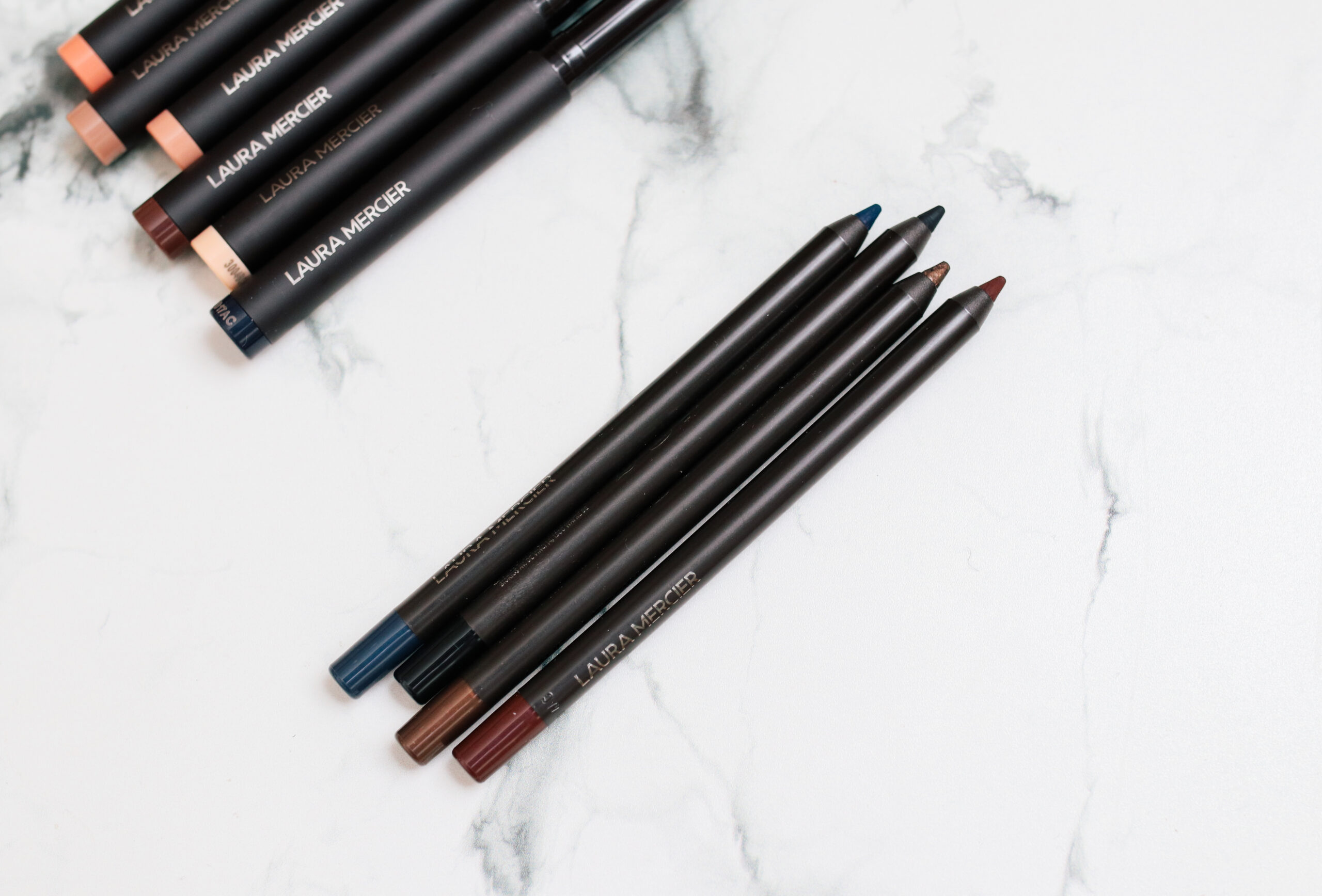 These new Laura Mercier Caviar Tightline Eyeliners are a great item to pair with the Caviar Stick Eyeshadow Mattes for a complete eye look. They are super creamy and easy to smudge and come in beautifully rich neutral shades. Designed to be on the lash line or waterline of the eyes to create a smokey look. The gel-like formula is the perfect liner to tightline with which when done on the upper lash line can give the illusion of fuller lashes. They glide on so easily and are waterproof so they will last all day long. In addition to being waterproof, they are smudge-proof and transfer-proof which would make them perfect for a wedding or event that you need your makeup to last a very long time. Safe for contact-lens wearers and suitable for sensitive skin as well.
The shades available are:
Laura Mercier Caviar Stick Eyeshadow Matte and Tightline Eyeliner Swatches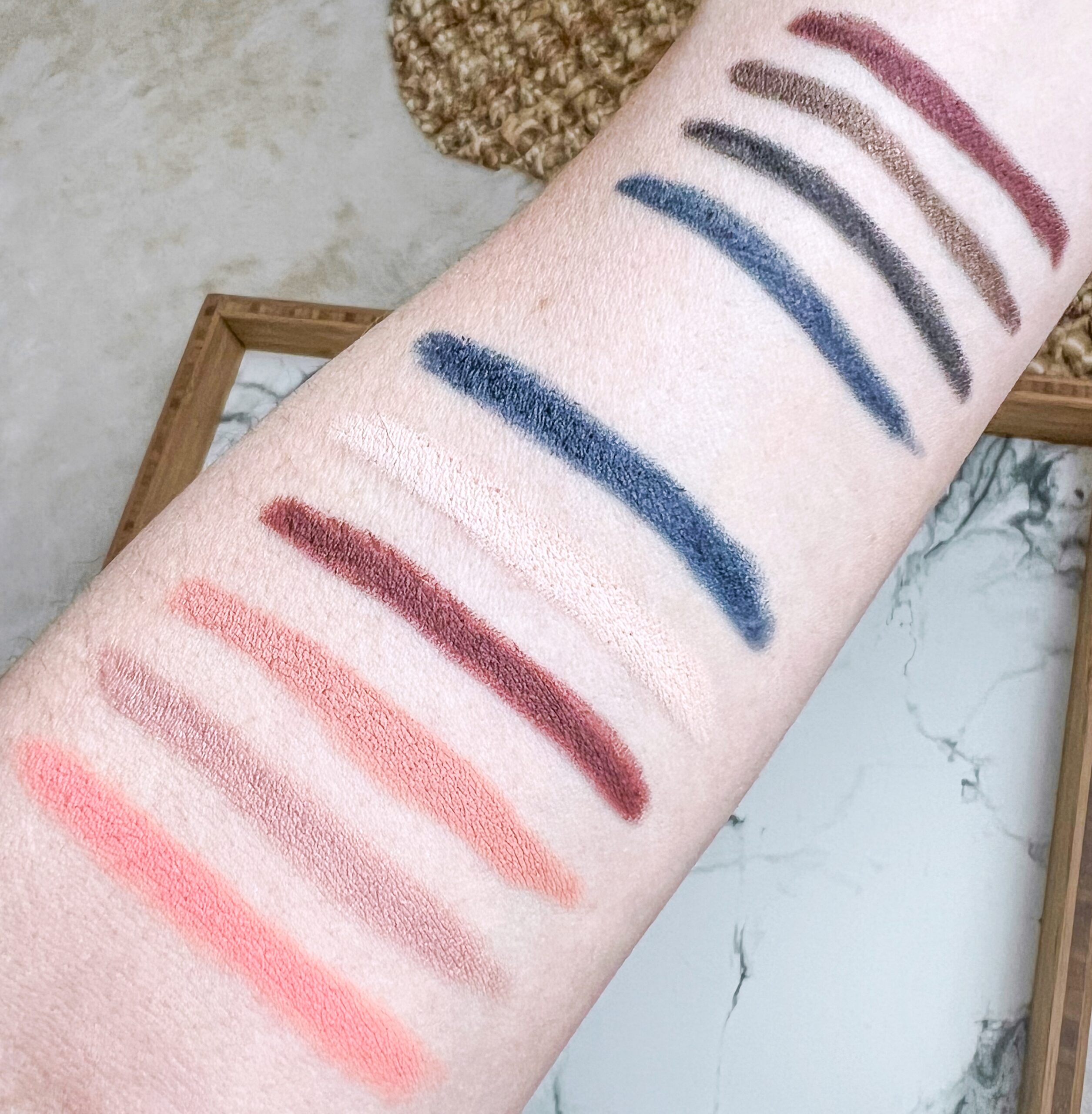 Swatches from left to right: Caviar Stick Matte Peach, Au Naturel, Dune, Dark Cacao, Vanilla Kiss and Midnight Blue. Caviar Eyeliner Pencil swatches from left to right: Bleu Marine, Tuxedo, Bronze and Cocoa
Have you tried the new Laura Mercier Caviar Stick Mattes? Which color is your favorite?