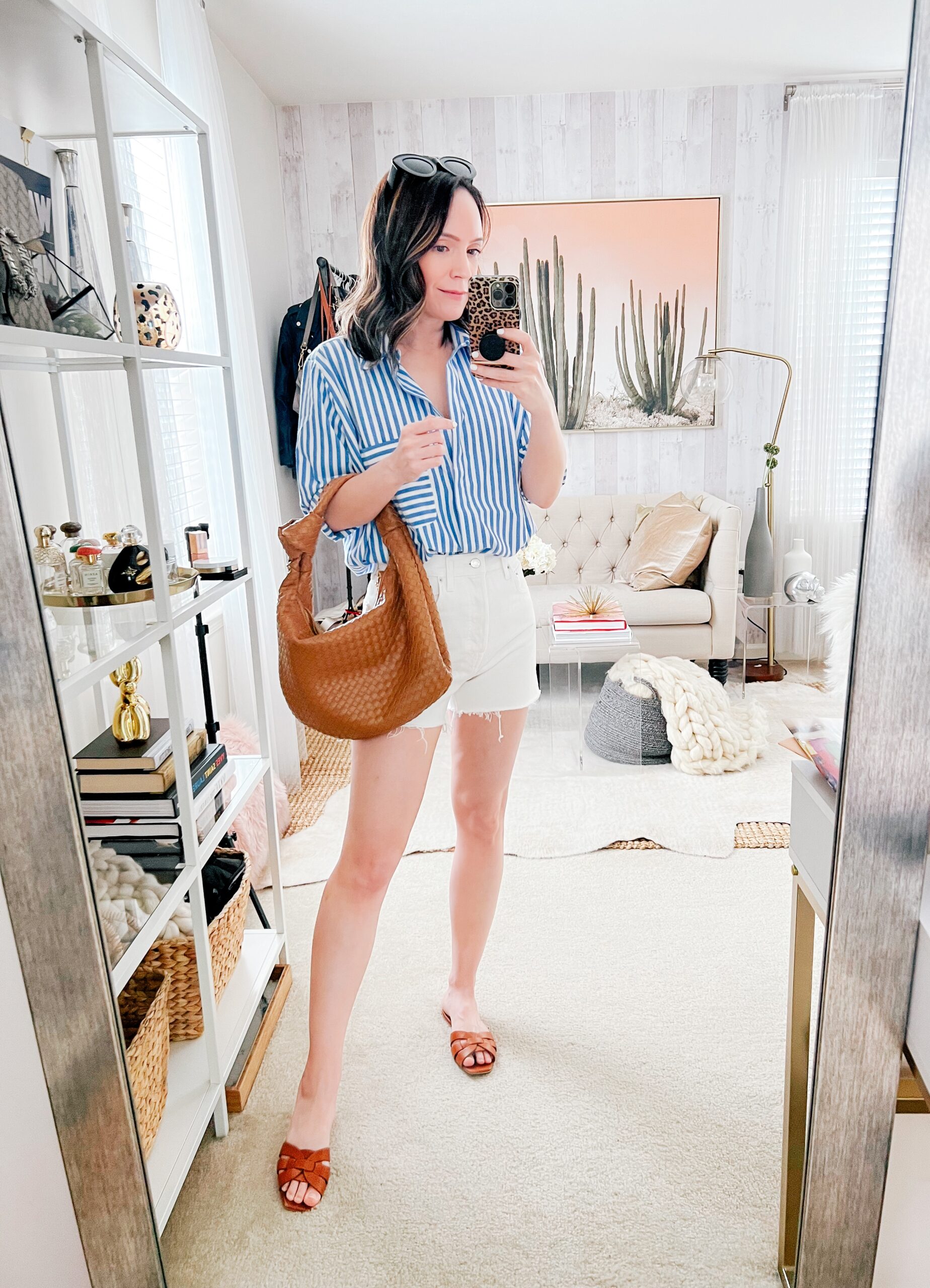 Shirt | Shorts | Slides | Bag | Sunglasses
Friday Finds 7.7
1. Now THIS is a summer statement clutch!
2. I love Schutz sandals and this neutral pair is so chic and would look good with any summer outfit.
3. If you are in the market for a simple tee or tank, the new Banana Republic collection has so many good ones!
4. As a huge robe lover, this one looks so luxe and is on major sale.
5. This colorful beaded necklace is currently in my cart and it's under $30.
6. Shackets are still having a moment and this oversized denim one is a great piece for fall.
7. I live for anything striped and this oversized pullover is so good.
8. I didn't know this brand made sunscreens and really want to try this body spray SPF.
9. Ooooh this new tinted sunscreen looks really interesting.
10. I want to try all the solo shadow sticks and this new launch is on my radar.
11. I'm still loving the clear shoe trend and this pair is so beautiful.
Last week's Friday Finds.