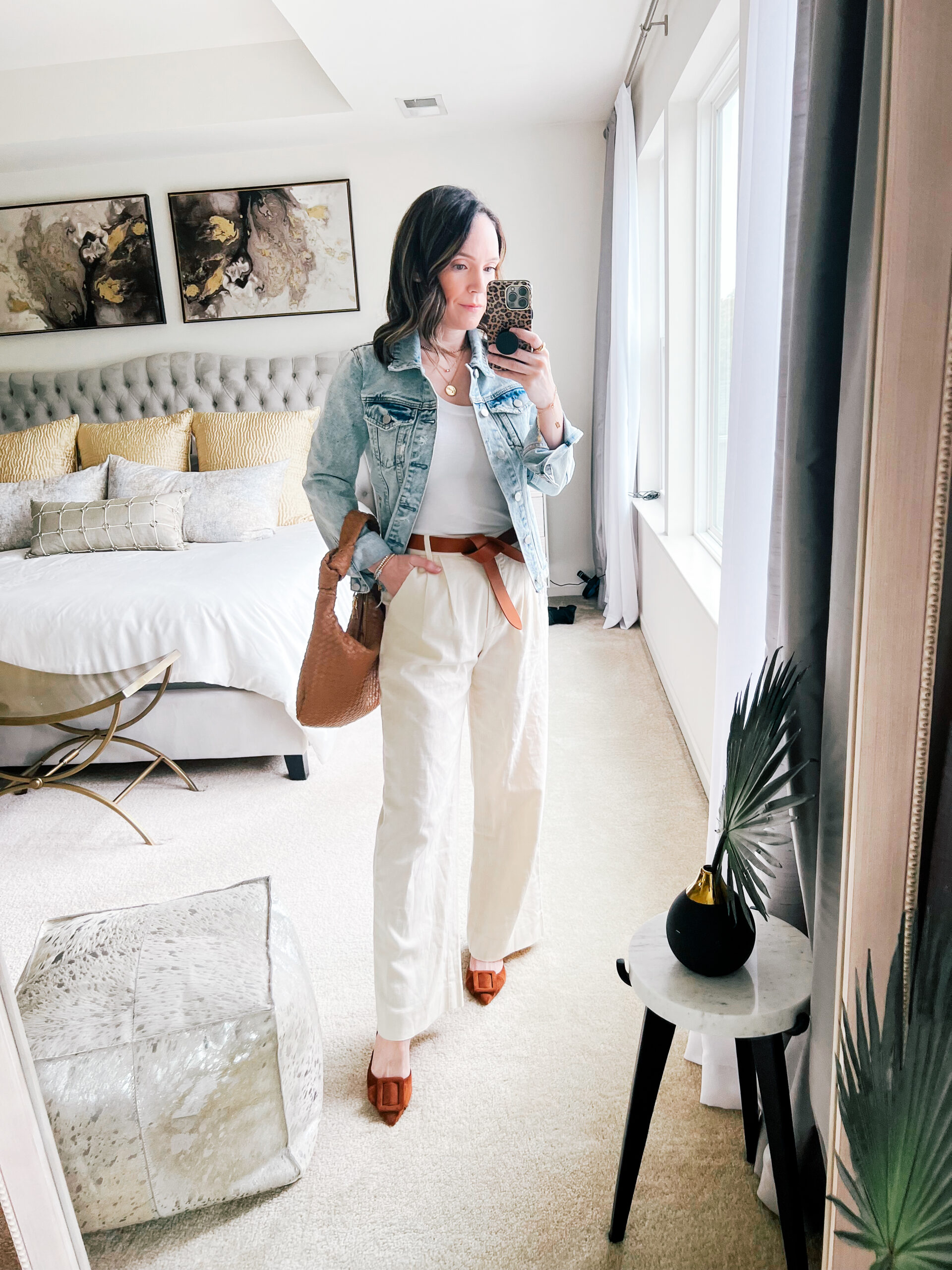 Jacket | Tank | Pants | Belt | Shoes | Bag | Necklaces here, here, here and here (discount code: ALITTLEBITETC)
Friday Finds 6.30
1. I live for a good wide brim hat in the summer and this black one is a classic shape and under $60.
2. If you are in need of something to help organize the entire family's schedule, this acrylic dry erase board is a great option.
3. These slides have a very Dior-esque vibe to them but at a fraction of the price.
4. How cute is this canvas tote bag? A great vacation tote!
5. A great neutral summer clutch that will go with almost any outfit.
6. These printed pants are absolutely gorgeous!! And on sale for under $75!
7. This rainbow crochet coverup is the perfect addition to an all white or black swimsuit.
8. I have an asymmetrical mirror in my dining room and absolutely love how it looks! This one is under $100 and would look great in some many different rooms of the house.
9. Is this new Dior blush ombre??? I can't tell if it is the lighting in the picture but it looks BEAUTIFUL!!
10. Silver is trending right now and this belt with all the silver accents is perfect to wear right now.
11. I updated my Revolve favorites page and added tons of new picks!