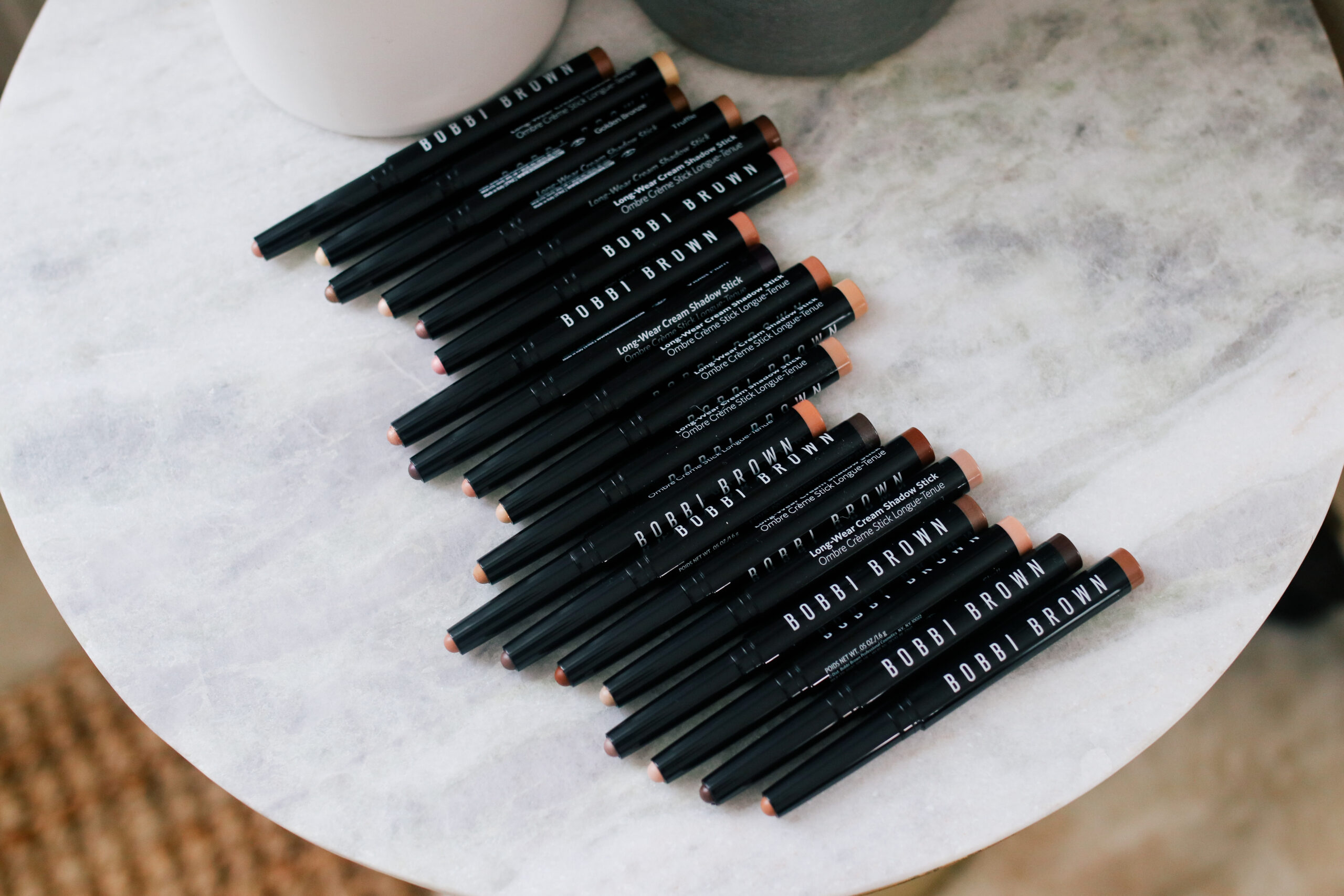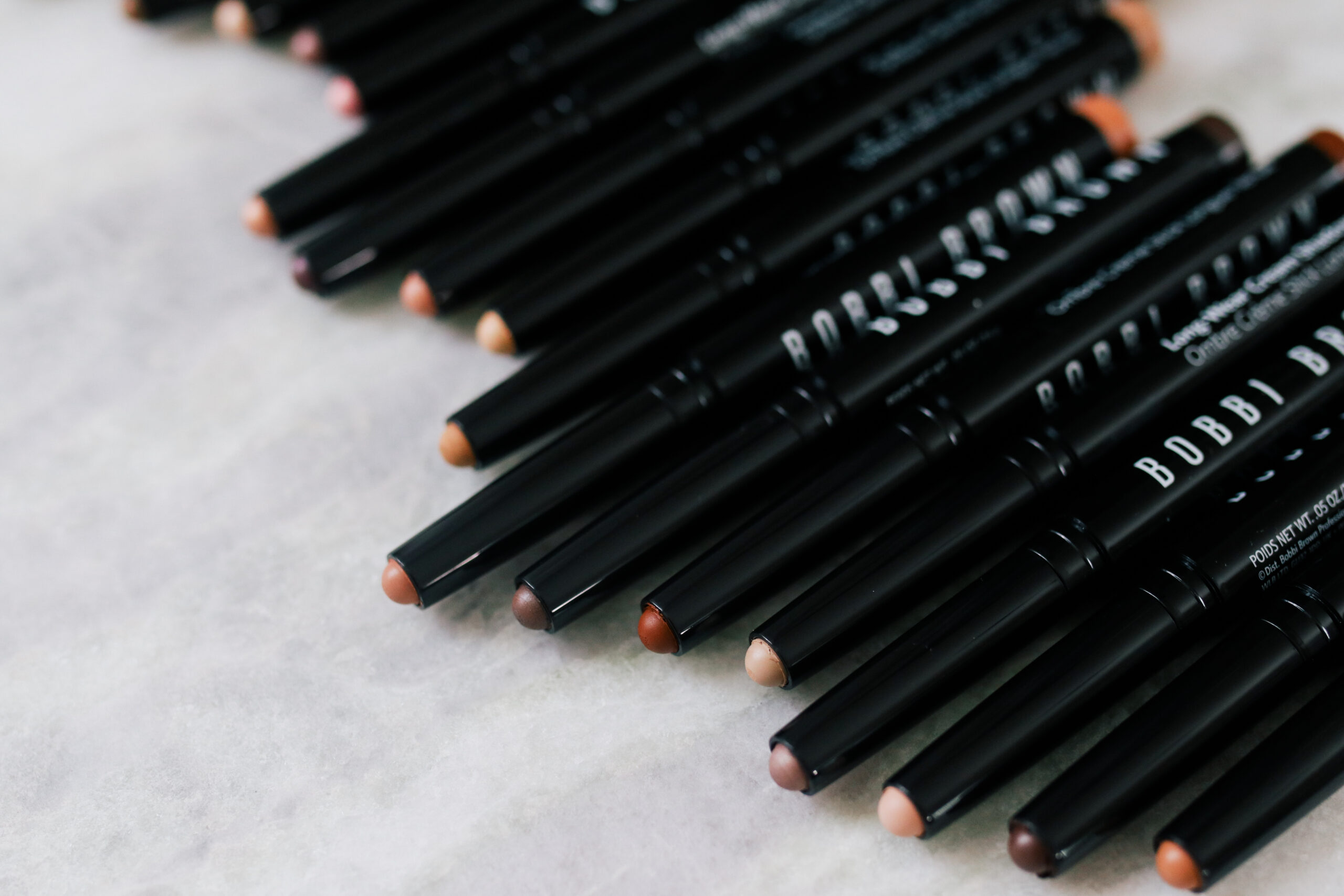 I love a one and done eyeshadow look and shadow sticks are so easy to create a quick eye look that is polished. I'll be honest, I used Bobbi Brown shadow sticks years ago and wasn't a huge fan of the formula. They creased a bit and were too creamy for my slightly oily lids. Fast forward to now and I have been using them over the past few weeks and am obsessed! I don't know if they reformulated or my eyelids changed LOL, but I love how easy they are to use and how well they perform.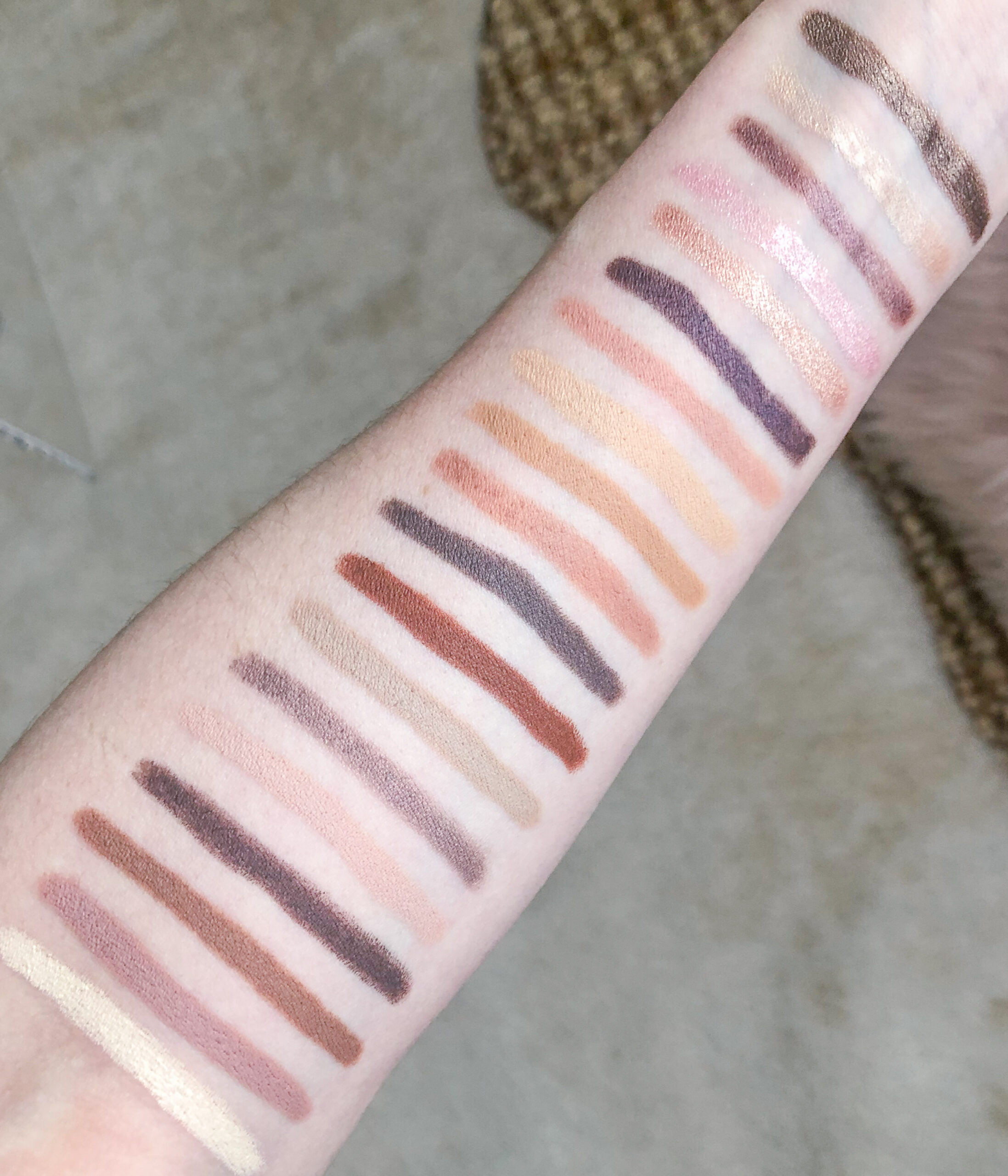 Swatches from left to right: Bone, Nude Beach, Taupe, Bark, Shell, Stone, Shore, Cinnamon, Heather Steel, Sand Dune, Cashew, Vanilla, Melted Pink, Violet Plum, Golden Pink, Pink Sparkle, Dusty Mauve, Truffle and Golden Bronze
And my neutral loving self is crazy for all the super wearable shades. There is not a single wild card in the bunch and all of them are great to use for everyday or evening. The pigment is also super rich and can be sheered out or built up for a more intense look. I also love using them with a brush along the lash line. There is no creasing and they last all day long on me.