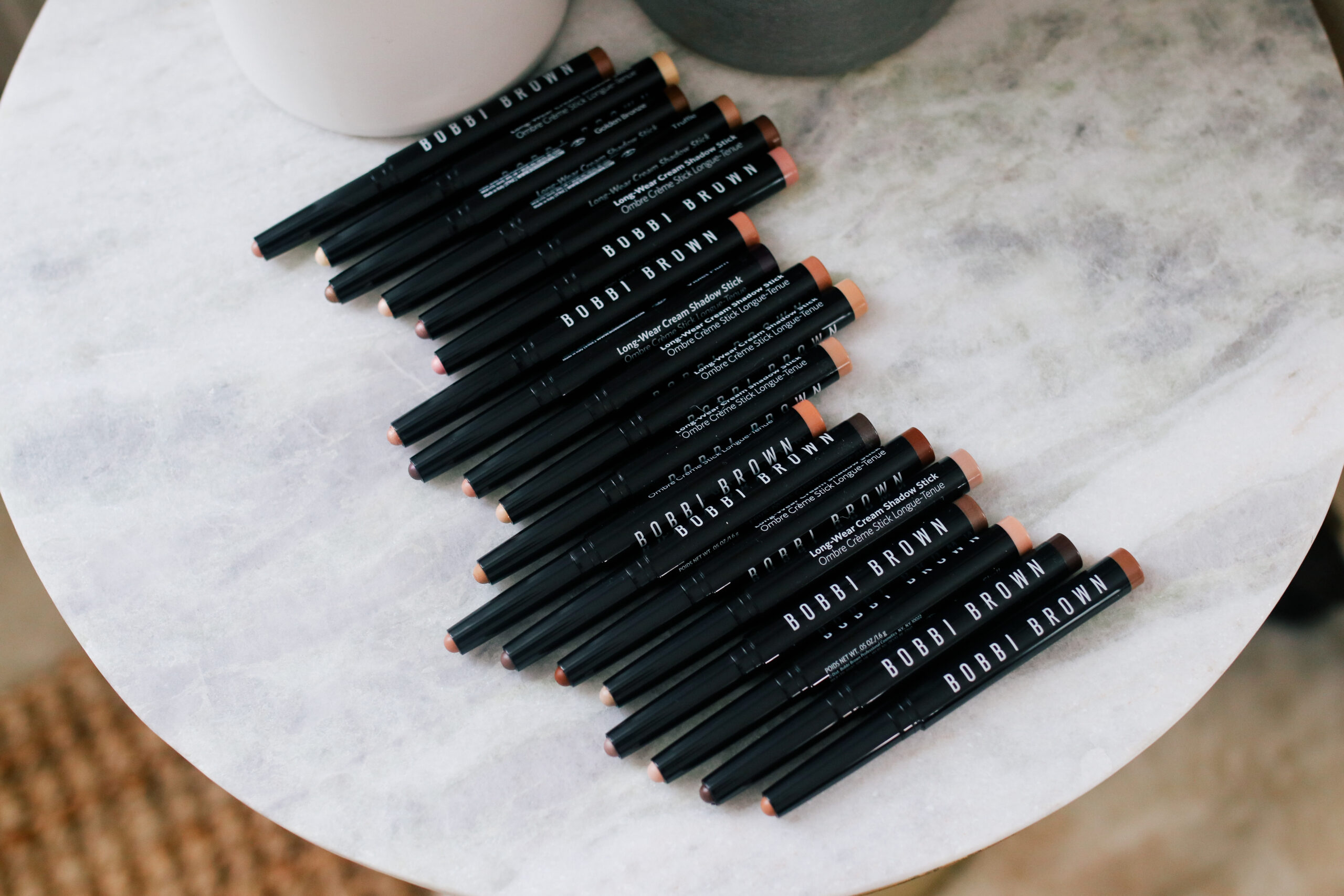 While I do love a full face for my everyday makeup, I still prefer to keep things as simple as possible. A polished and chic makeup look does not have to involve a ton of products. I love a one and done eyeshadow look and shadow sticks are so easy to create a quick eye look that is beautiful. I usually apply the shadow sticks directly on the lids and blend with my finger or a brush. I'll be honest, I used Bobbi Brown Long-Wear Cream Shadow Sticks years ago and wasn't a huge fan of the formula. They creased a bit and were too creamy for my slightly oily lids. I'm not sure if they completely changed the formula or simply updated it, but they are now one of the most long wearing shadow sticks I have in my collection.
Bobbi Brown Long-Wear Cream Shadow Sticks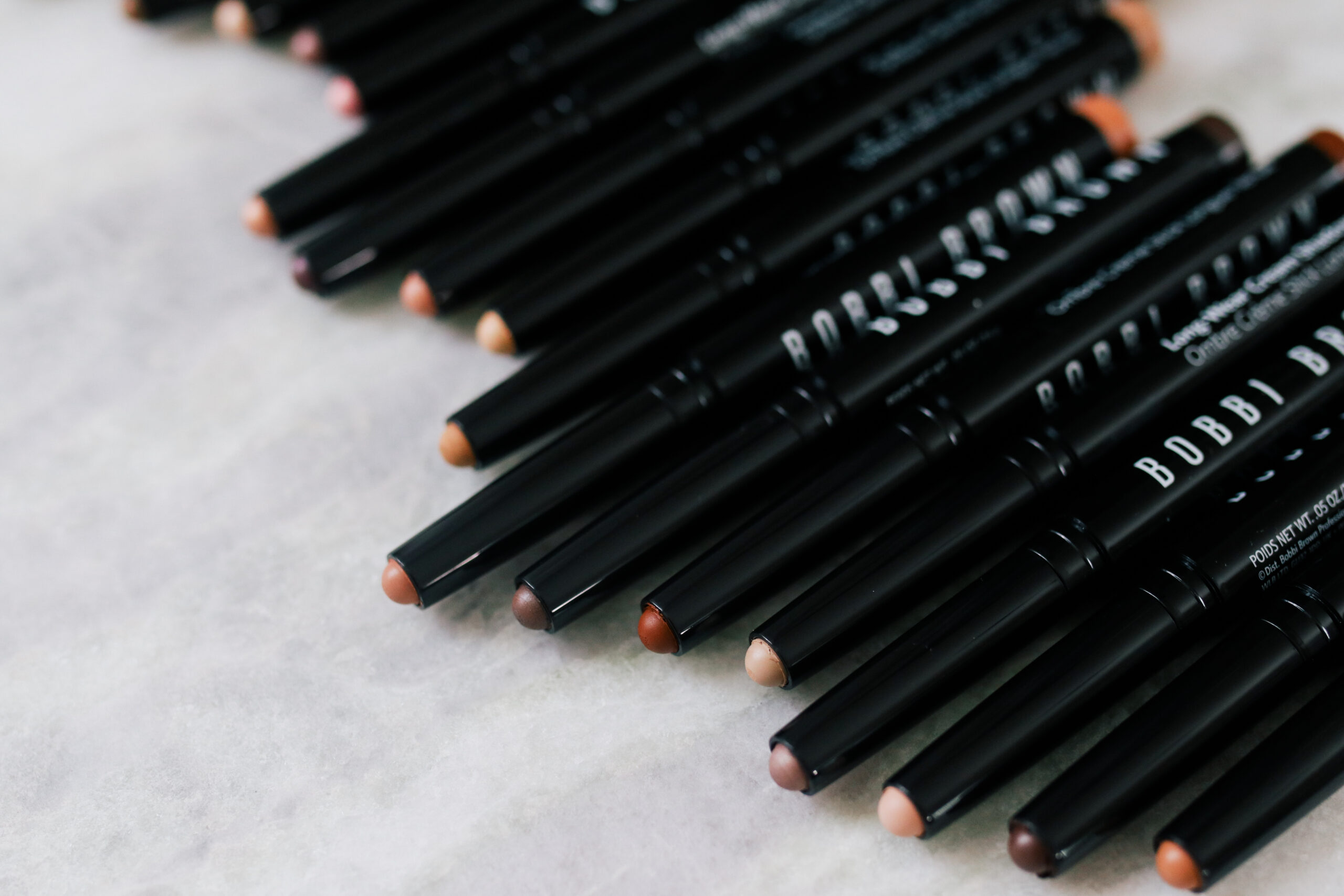 As someone who lives for neutral everything (makeup, clothing, home decor, etc), I love that all the shades of the Long Wear Cream Shadow Sticks are super wearable and perfect for day or night. If you are someone who loves a bright or vibrant eyeshadow look, you unfortunately won't find a color to fit the bill in this lineup. But that doesn't mean you still won't be able to create a bold eye combination with these shades. They are super pigmented, creamy and blend effortlessly.
I like to use them all over the lid but they would also work as a liner on the bottom lash line or upper lash line. With such a soft formula, they smudge easily which makes it easy to create a gorgeous smokey eye. Take Golden Bronze or one of the newer shades, Golden Amber and apply it on the upper and lower lash line, smudge with your finger, a q-tip or brush and you get a very quick and easy smokey evening look.
There are two different formulas in the collection – matte and shimmer.
But don't be hesitant to wear the shimmer shades for daytime, they are luminous without being overly glittery. The formula touts 24-hr wear but to be honest, I have never actually tested that so I can't confirm if it would last for an entire day. LOL (Nor would I want to wear my makeup for that long – I love my nightly skincare routine too much Ha!) However, I have worn them for 10-12 hours and they do not move. There is enough time when you first apply to blend, but once the shadow sticks set, they will not move. Even in the heat and humidity, they definitely stay put and don't crease. If your eyelids are exceptionally oily, it could be a good idea to just dust a loose setting powder over them before applying the shadow sticks.
Bobbi Brown Long Wear Cream Shadow Stick Swatches
If I had to pick my favorite shades out of the bunch, Truffle and Golden Pink are the two that I wear the most often. They give a subtle shimmer to the lids and can be sheered out for just a wash or color, or built up for more intensity. Out of all the shades, Pink Sparkle is the most glittery and I prefer to use it as a topper on another eyeshadow because the color payoff is slightly more sheer.
When it comes to the matte shades, there are so many good ones that would work as base shades or liner colors. Bone is great for helping to even out any discoloration on my lids. Shell is almost the same color as my skin tone so it would also work as a primer underneath powder shadow. Taupe looks amazing applied in the crease for subtle definition and Bark is my favorite shade to wear as a liner. Another tip is to take an angled brush and tap it on Bark to pick up color and then press it close to the lash line to get a much more defined and precise liner application.
Here is a list of all the current matte shades in the collection:
Bone – a pale yellow
Shore – a cool toned beige
Shell – a pale pink
Cashew – a medium-red tone beige
Nude Beach – a grayish taupe with a hint of shimmer
Malted Pink – a deep nude pink
Sand Dune – a medium beige tan
Cinnamon – a dark red-brown
Taupe – a medium caramel
Stone – a medium gray brown
Bark – a rich brown
Vanilla – a warm cream
Here is a list of all the current shimmer shades in the collection:
Moonstone – a pale neutral with a silvery gold sparkle
Mica – a metallic champagne beige
Incandescent – a gold with pink flip
Golden Amber – a true copper
Mulberry – a red brown
Espresso – a shimmering brown
Smokey Topaz – a pewter with purple undertone
Forest – a shimmering green
Truffle – a creamy beige
Golden Pink – a shimmering pink peach
Golden Bronze – a deep bronze sugar
Dusty Mauve – a shimmering lavender
If you need a place to start on what shades you should pick up, the top selling shades are: Vanilla, Mica, Mulberry, Truffle, Golden Pink, Cinnamon, Taupe and Moonstone.
A few other products I love from Bobbi Brown that are worth trying if you are shopping on the site:
What are your favorite Bobbi Brown products?!