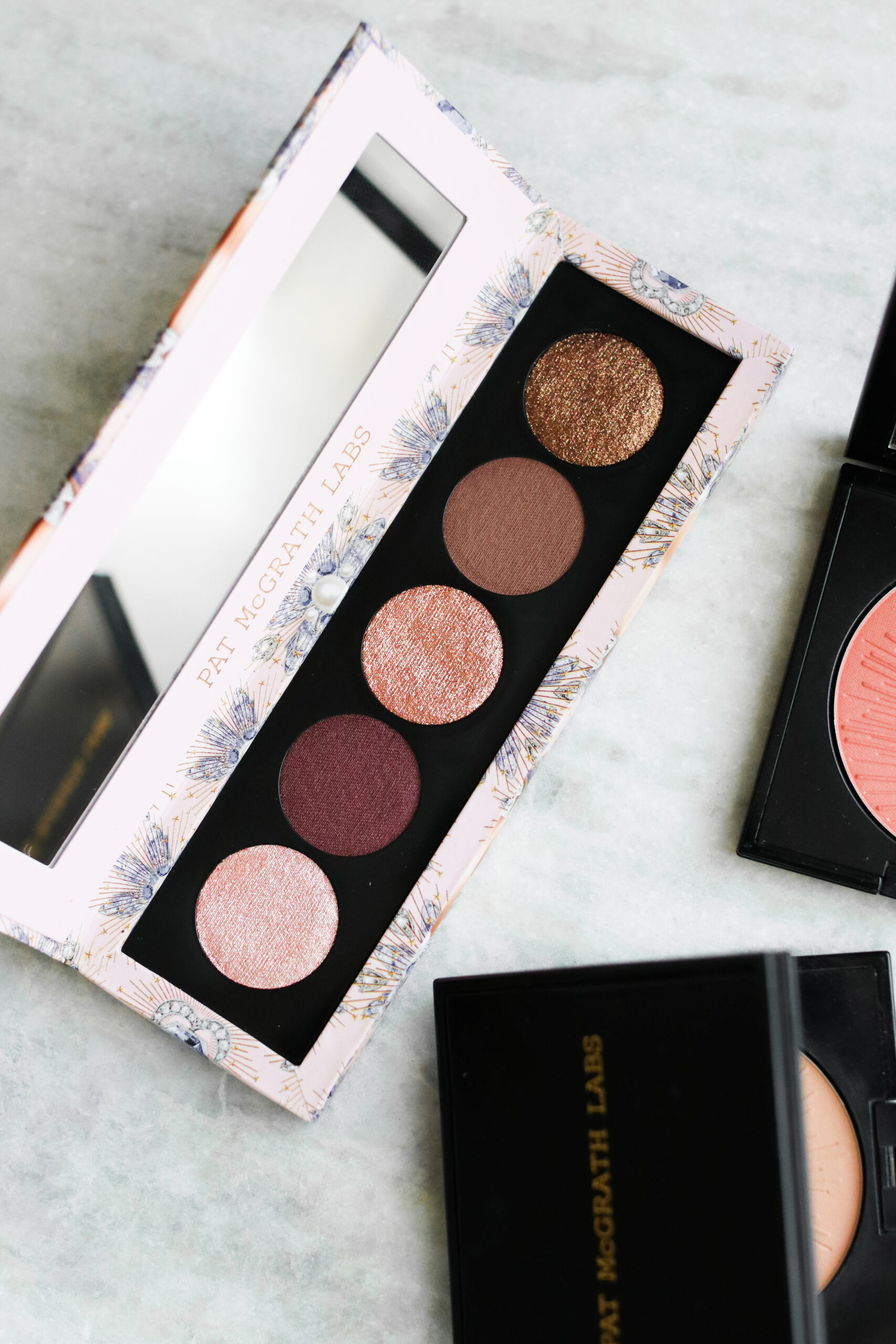 I am a huge Pat McGrath makeup fan but surprisingly have not tried many of her eyeshadow palettes. A product she is known for! I love her powder blushes, powder bronzer, cream blush sticks and lip formulas but am new to her eye products. I was excited to test her new limited edition Bijoux Brilliance Eyeshadow palette in Bronze Ecstasy and see if it lived up to my other favorite eyeshadow formulas. The Bijoux Brilliance collection is Pat McGrath's holiday 2023 collection and consists various eyeshadow palettes, a blush trio, a mascara trio and so much more! Most of Pat McGrath's eyeshadow palettes combine a mix of shimmer and matte shades with very intense pigment. The Bronze Ecstasy palette is all neutral tones and would be a perfect palette to play with for the holidays.
Pat McGrath Bijoux Brilliance Eyeshadow Palette in Bronze Ecstasy Review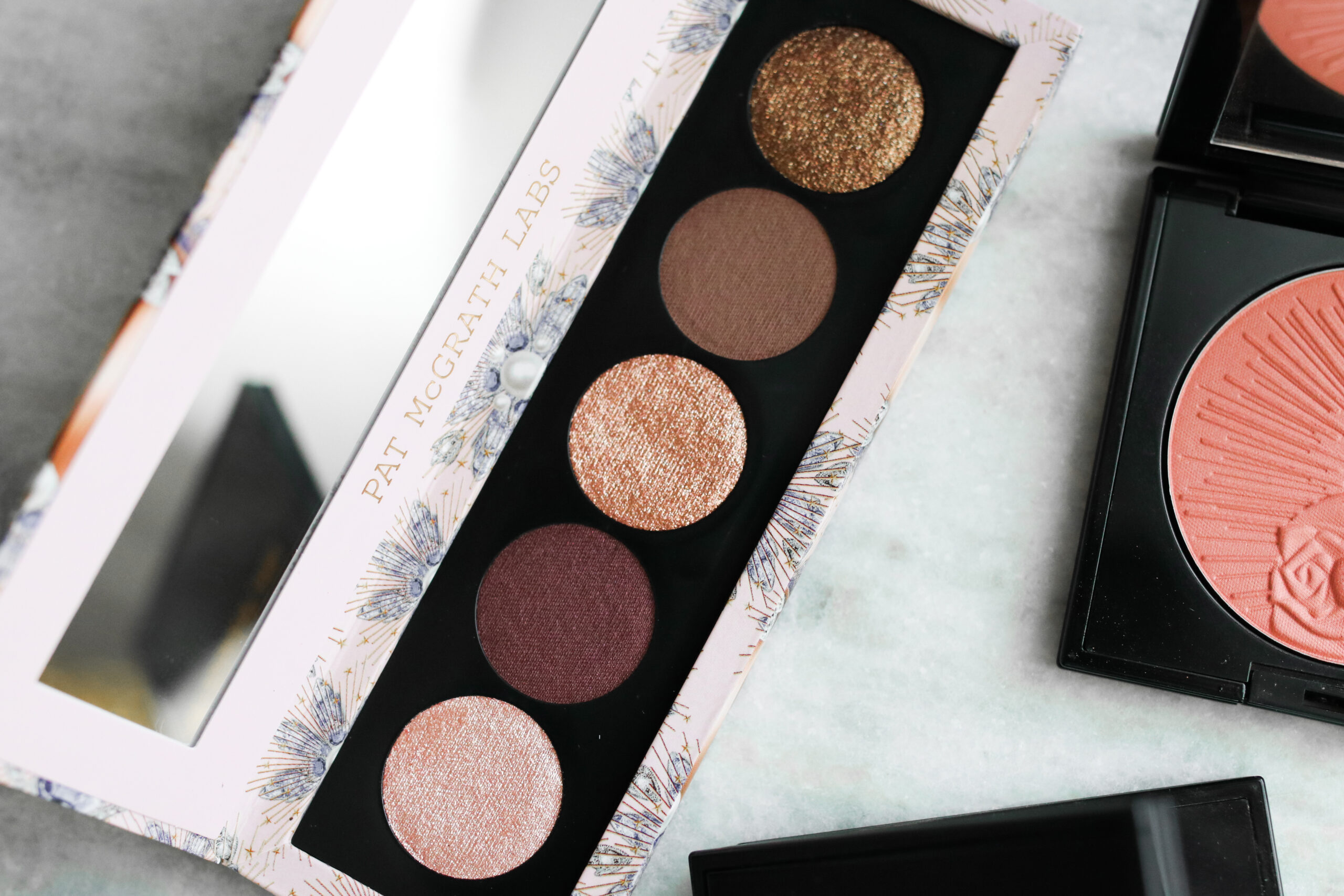 Most of the products I have tried from Pat McGrath have all had intense pigment and rich color payoff and this palette was no exception. I like that there were only 5 colors in the palette so it's not too overwhelming to use and every single color is super wearable and suitable for day or night. The Bijoux Brilliance eyeshadow palette in Bronze Ecstasy skews a bit more warm in tone which I like but isn't too orange on the eyes. It's a nice neutral bronze that would look good on many different skin tones.
Texture
The texture of every shadow in the palette is smooth, creamy and richly pigmented. There is a slight bit of fallout especially on the shimmer and metallic shades but nothing too extensive and difficult to clean up.
Price Point
Most of Pat McGrath's products are on the pricier side especially the eyeshadow palettes but this is $36 which I felt was a decent price for getting 5 shadows. And the quality of the shadows is amazing.
Colors
This particular palette contains colors that are super wearable and great for everyday wear. Many of her palettes have some wild card colors but this one is all neutrals!
Related: Fair Skin Approved Bronzers
Pat McGrath Bijoux Brilliance Eyeshadow Palette in Bronze Ecstasy Swatches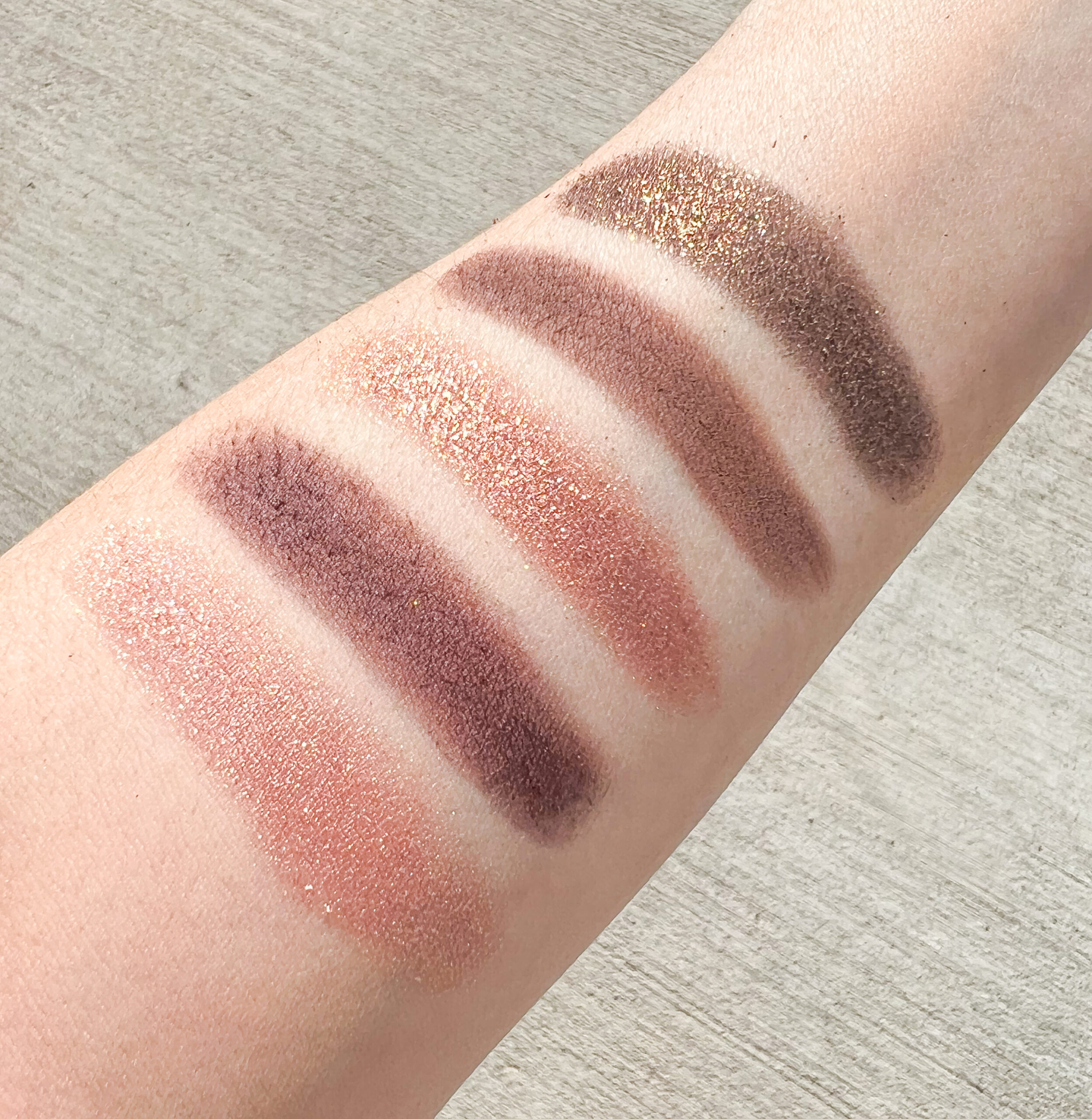 As you can see from the above swatches, the color payoff is intense. The payoff is just as intense when applied on the eyes. There is a mix of different textures in the palette and here is quick description of each:
My personal favorites are Starlit Champagne and Honey Nectar for the lid and a bit of Twilight Taupe in the crease to deepen up the look. I also like using Merlot Mystique and Enchanted Bronze as liner colors smudged along the lash line.
How to apply Pat McGrath Bijoux Brilliance Eyeshadow Palette in Bronze Ecstasy
With such rich pigment and intense shimmer, here are a few of my tips on how best to apply this palette:
Use an eyeshadow primer
Especially when applying the shimmer and metallic shades, it's best to use an eyeshadow primer that gives the shadow something to adhere to which will ensure less fallout.
Press the shimmer and metallic shades on
You can either use your finger or a flat eyeshadow brush, but the best technique is to press the color on rather than swiping it. You will get more intense color payoff and less product falling on the face.
Use a light hand
Since the pigment is so rich on these shadows, I prefer to start with a light hand when applying. You can always add more but it's hard to remove if you add too much.
Dust a skin tone shadow to tone down any places that are too intense
I typically do this technique anything I am applying eyeshadow, but I will use a bone colored eyeshadow (or something nearly identical to my skin tone) to dust over and blend out any areas that are too intense. I find this tones down the color and blends it out a bit more. My go-to color for toning down any eye look that is too intense is Jones Road The Best Eyeshadow in Cream.