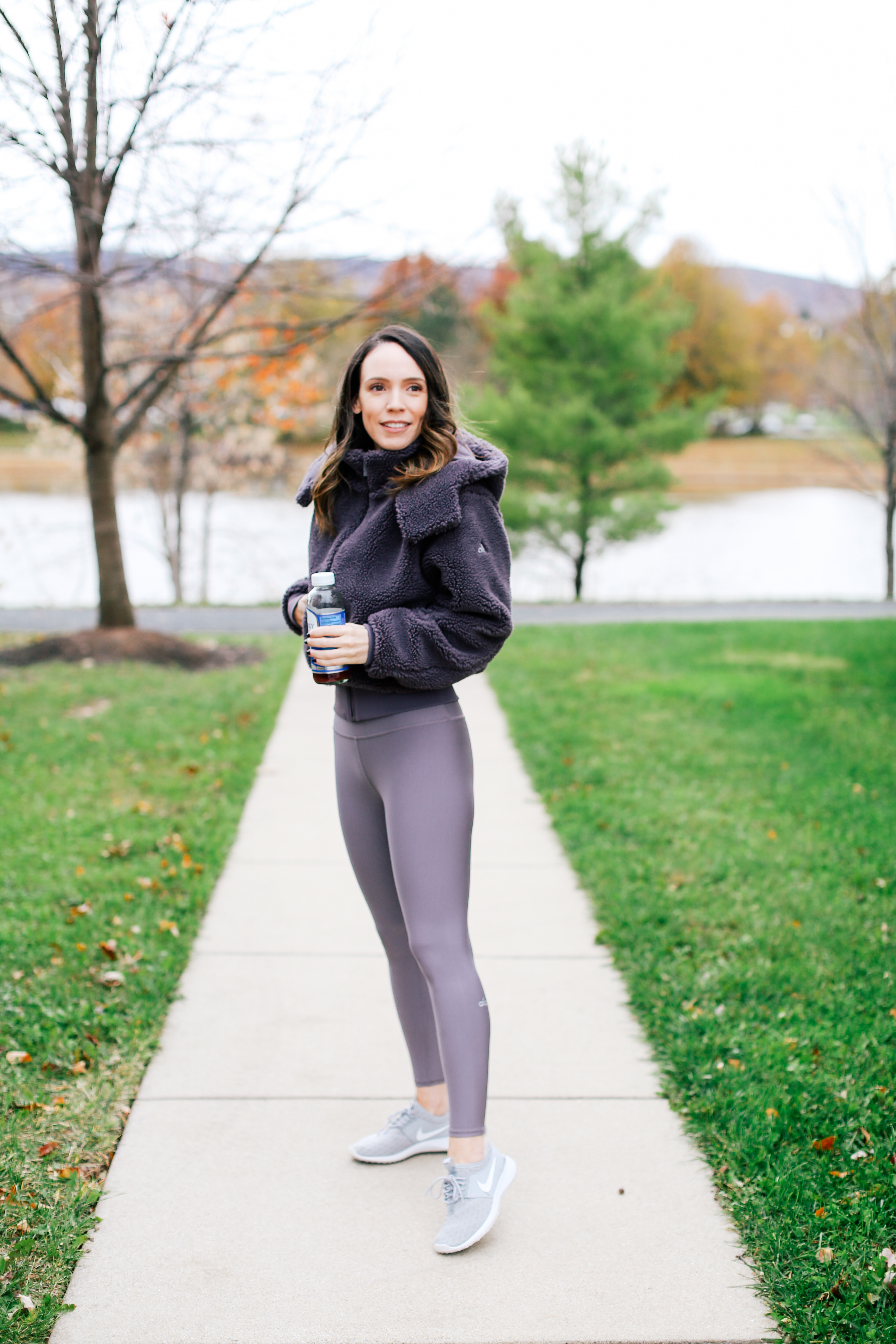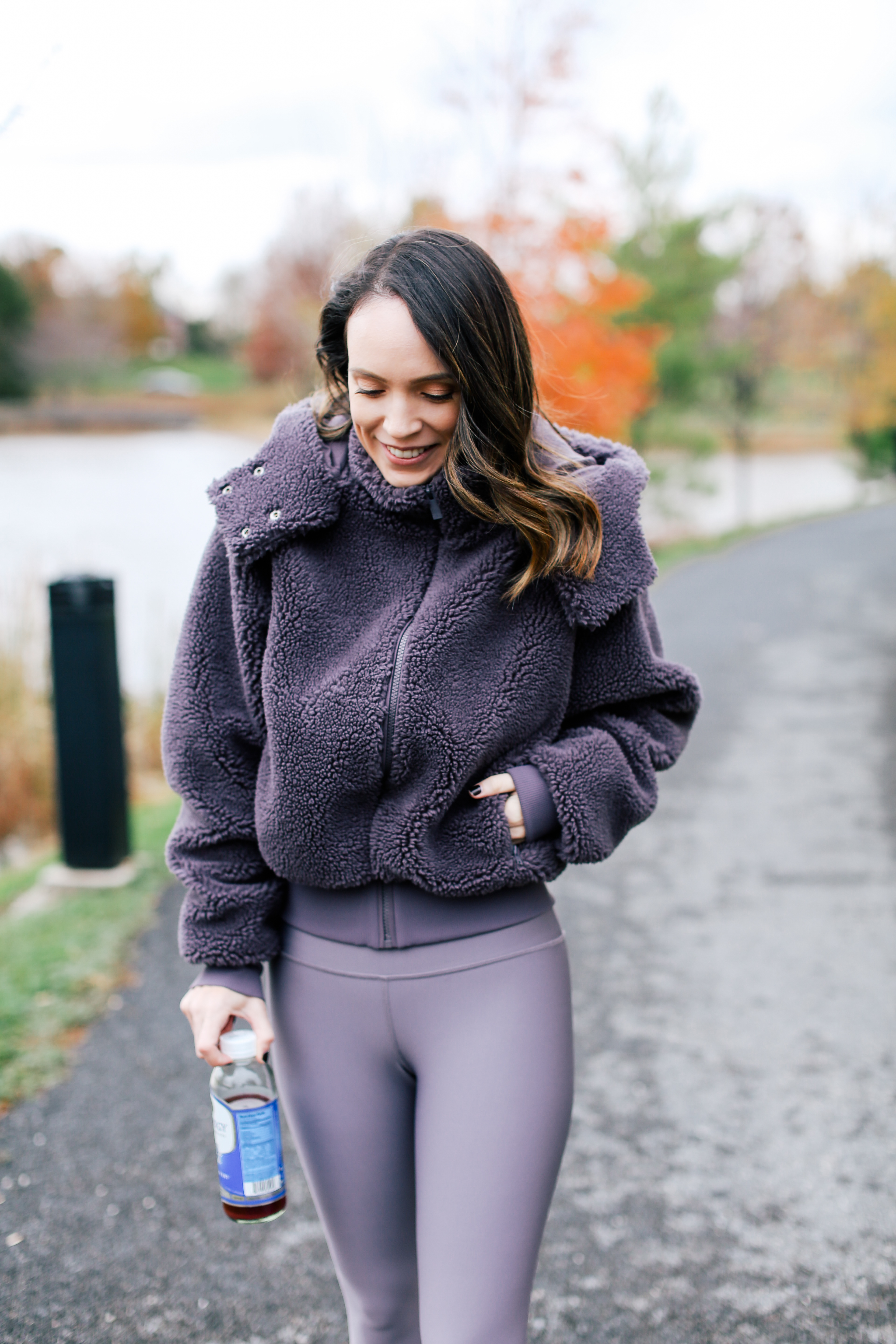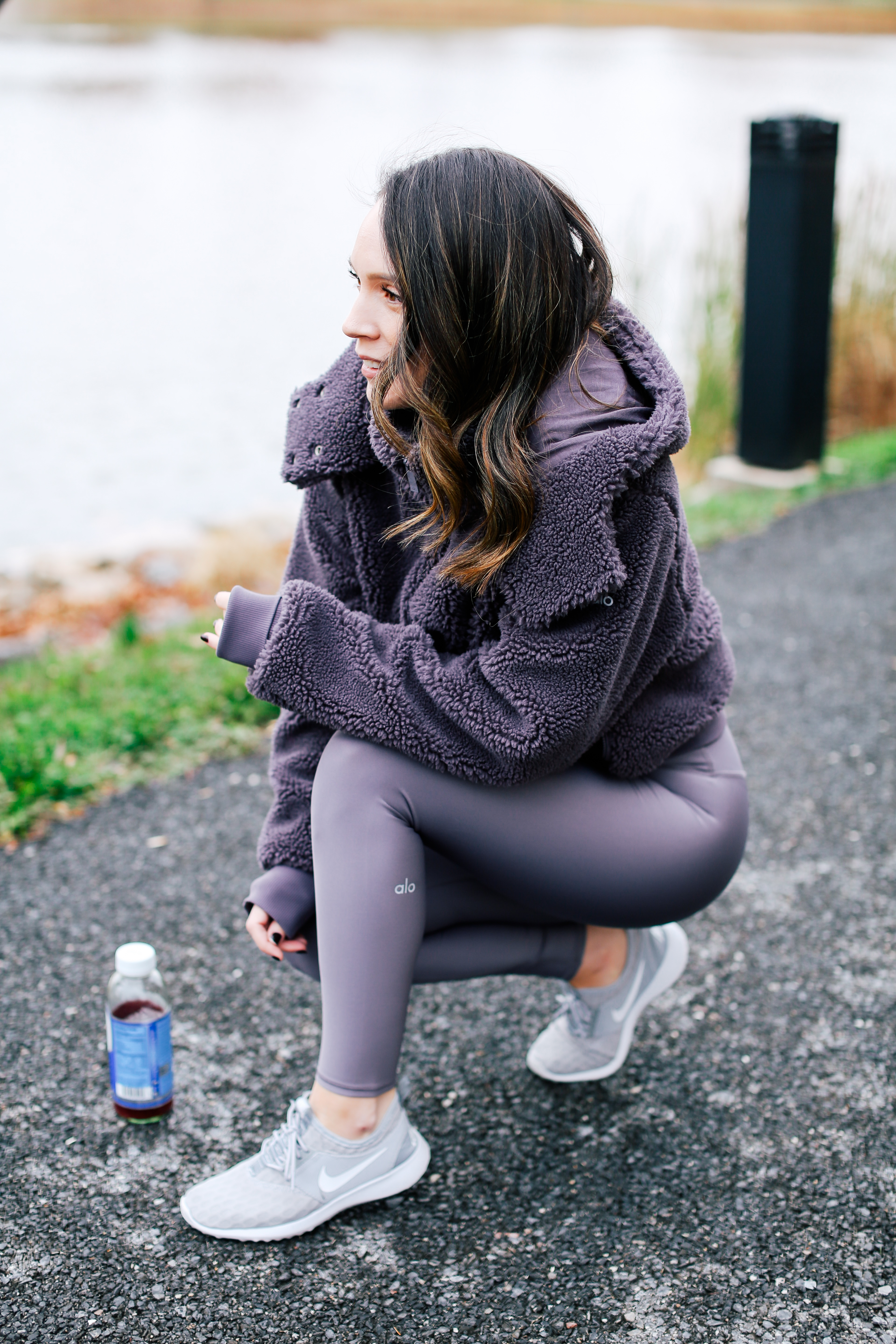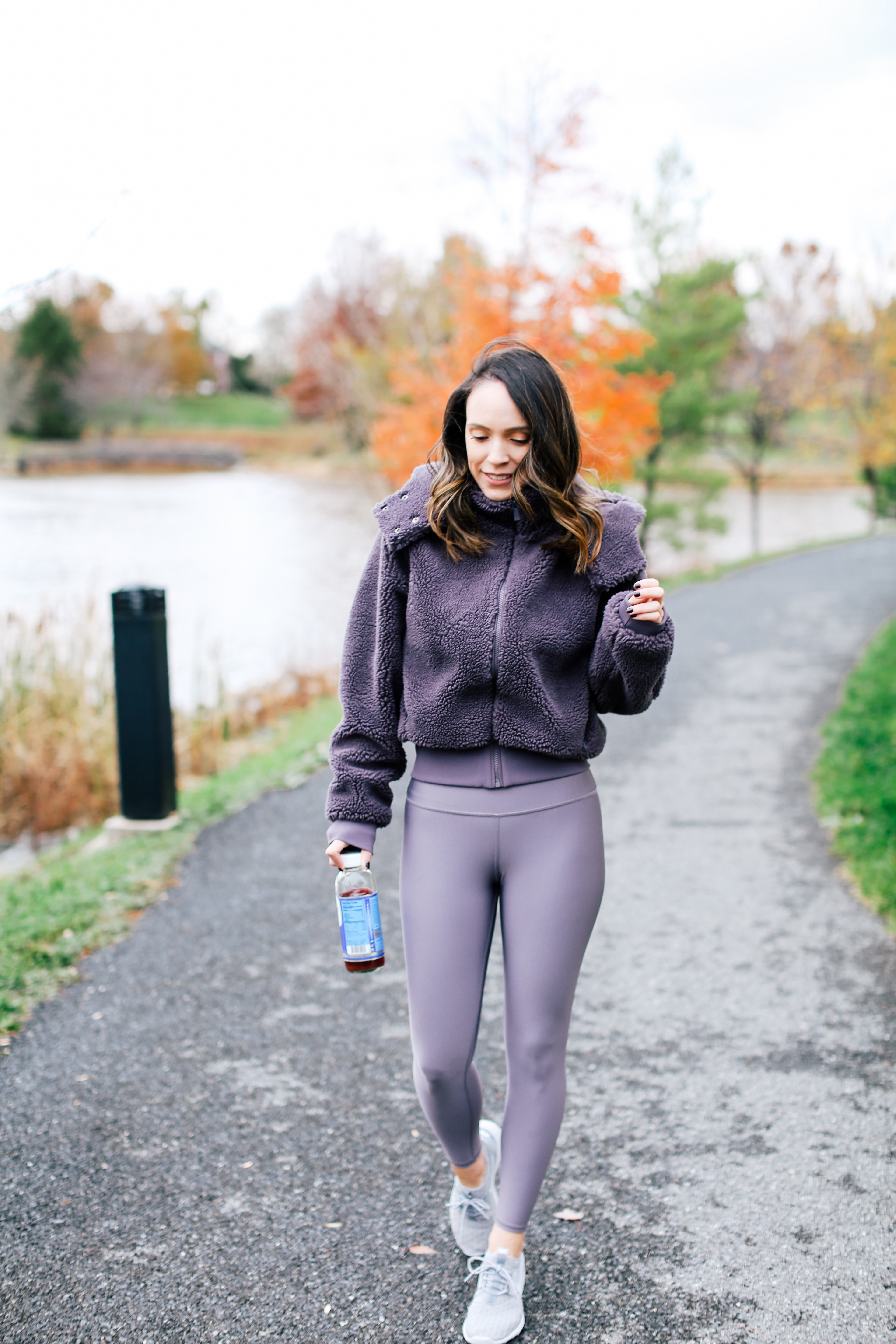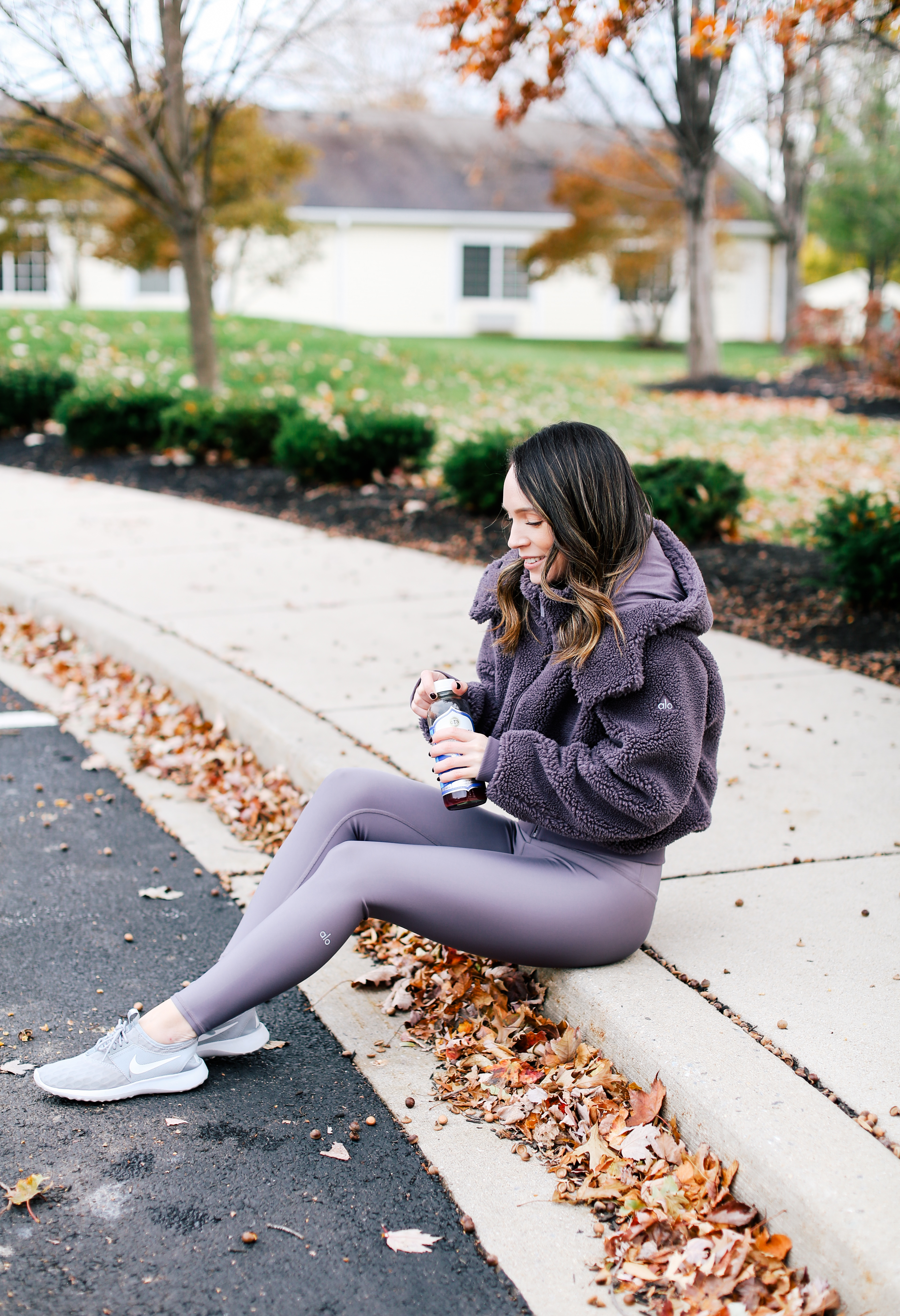 Jacket – Alo Yoga (the jacket runs true to size, more sizes here and here) | Leggings – Alo Yoga (they run true to size, more colors here) | Sneakers – Nike (similar style here)
Yes, this jacket is as cozy as it looks! LOL I splurged on it during the Nordstrom Anniversary sale (I also bought the matching leggings and sports bra), but was a bit worried about how much use I would get out of it. Well that worry was put to rest as soon as it began getting chilly because I have been reaching for this fleece jacket all the time – especially when I'm going to work out. It is the easiest jacket to throw on over my tank or sports bra and the hood (which is removable) is an added bit of warmth when it's windy out. It's definitely more of a casual jacket so I wouldn't dress it up but I have worn it with jeans and flats as well which means I can get even more use out of it. I purchased the jacket in purple (which was only available during the Nordstrom sale) but it comes in basic colors too if you want something more neutral. In addition to the jacket, I am also obsessed with the fit of the Alo Airlift High Waist Leggings. They are comfortable yet suck everything in and have an amazing slimming effect. There are a few different lengths but the 7/8 is perfect for my height (I'm 5'4″). If you are in need of a new pair of workout leggings, I cannot recommend these enough!
Alo has also released newer styles of my fleece jacket which I linked in the widget below. Any of them would be a great gift for someone that loves to work out!