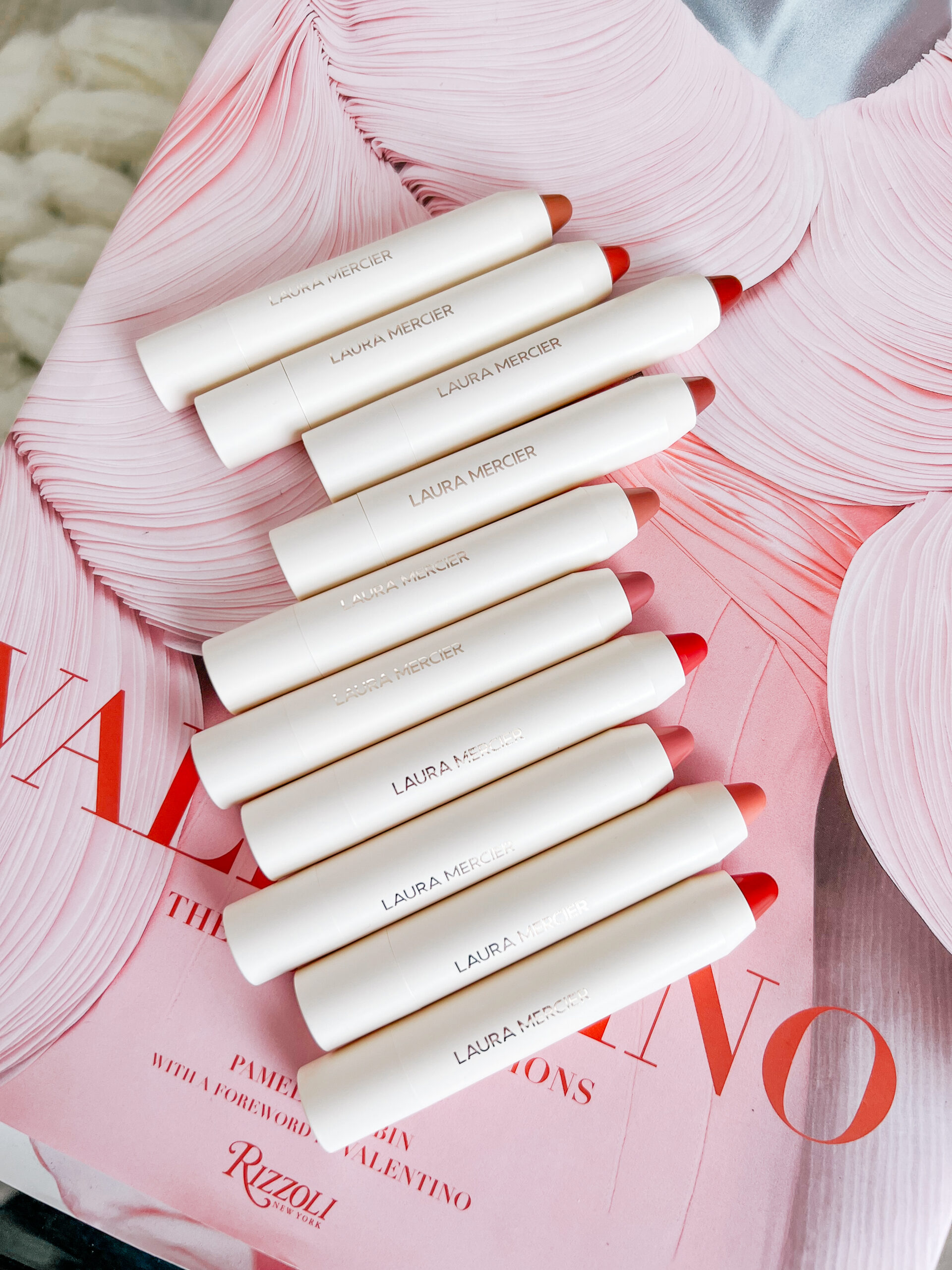 Laura Mercier just launched these new Petal Soft Lipstick Crayons and the formula is absolutely gorgeous! It's a soft matte finish so there is no shine or glossiness but the matte is hydrating and creamy which makes it comfortable to wear. I know a lot of people don't love a glossy look to their lips and this is a great option. The coverage is sheer at first but can be built up to be more of a medium finish. I wouldn't consider them full coverage and because of that they aren't going to be as long wearing as some matte formulas. However I find they last for a few hours before I need to reapply and they feel so creamy and moisturizing on the lips.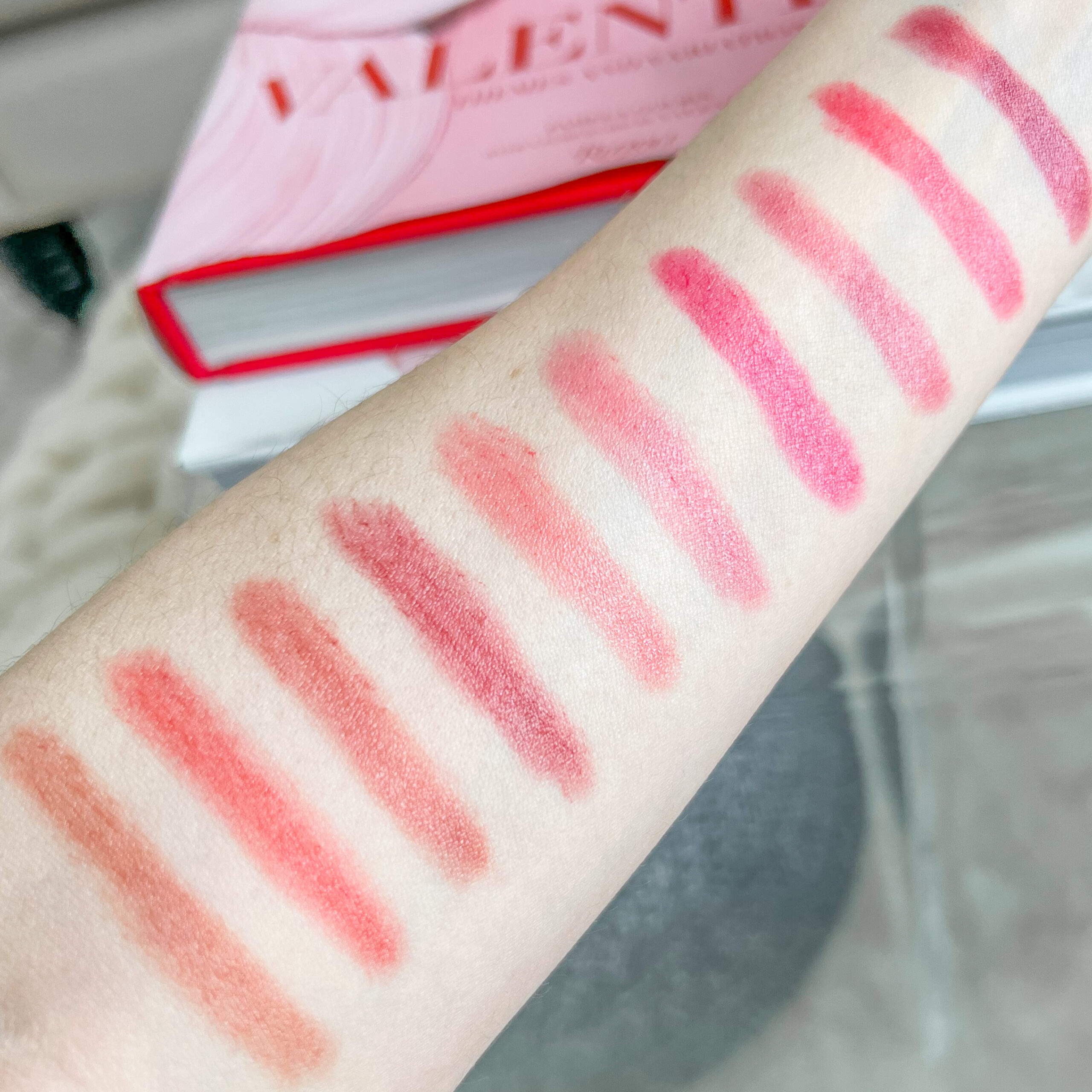 Swatches from left to right: 300 Lea, 301 Augustine, 302 Ella, 303 Jeanne, 320 Amelie, 322 Camille, 324 Louise, 340 Elodie, 381 Chloe and 382 Laura
There is definitely a mix of neutrals and bold shades in the collection with my favorite colors being Lea, Ella and Amelie. I try all of them on in this IG Reel if you are curious what they look like on the lips.