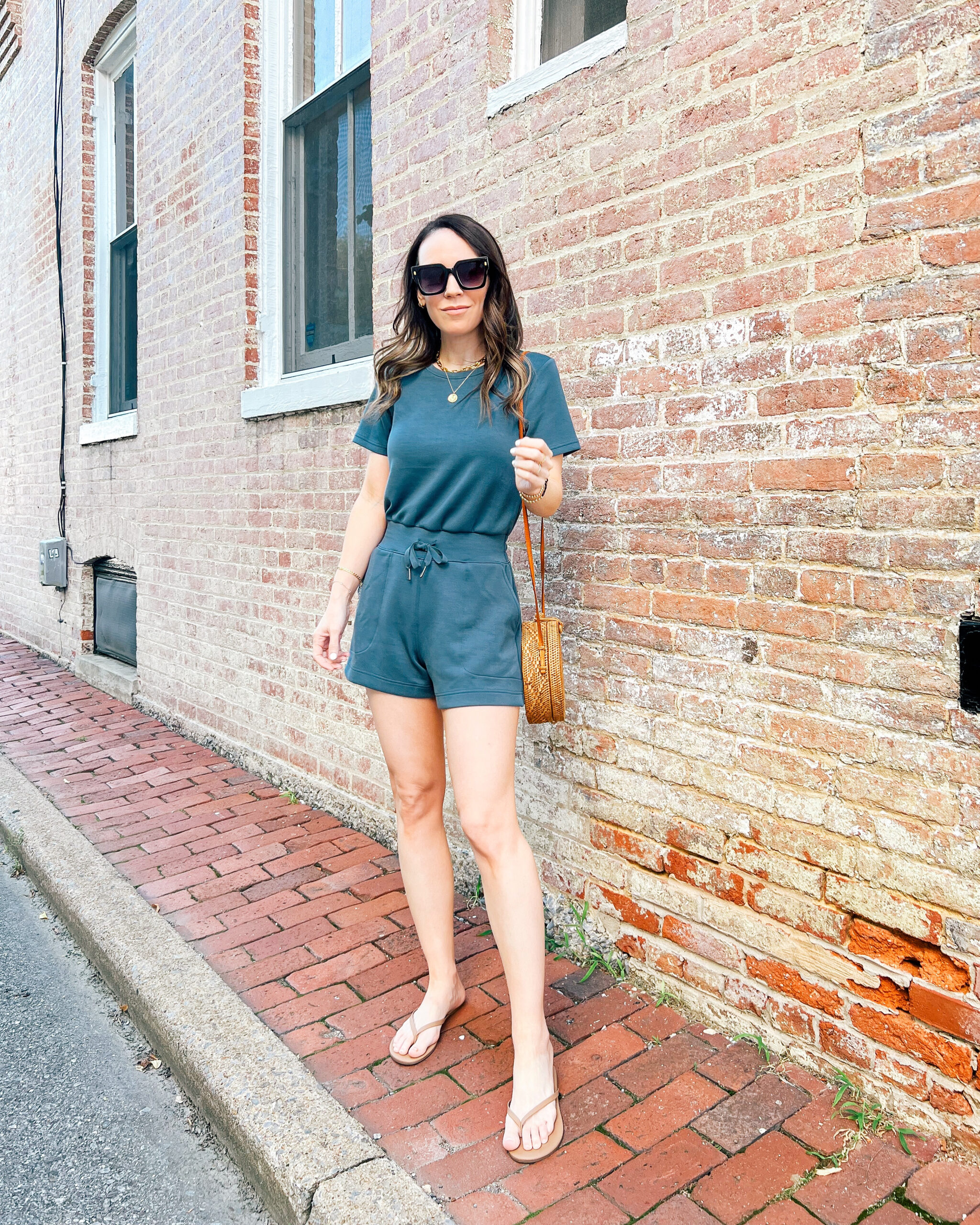 Romper (discount code: MAREEXSPANX) | Sandals | Bag | Sunglasses
1. A major splurge but this tweed blazer is a gorgeous workwear piece to invest in.
2. I love neutral home decor but these colorful plates would be a fun addition to a neutral tablescape.
3. If you need a simple belt to wear with all your summer dresses, this raffia one would go with just about everything.
4. This bag is very Chanel-esque but at a fraction of the price.
5. Shop my Revolve favorites here.
6. I've been looking for a Vitamin D supplement and my friend recommended this one which she takes and really likes. I will definitely share my thoughts.
7. Studio McGee x Target is having a ton of great sales right now!
8. A splurge but this leather and raffia bag is so chic for summer.
9. This matching polka dot set is on sale and looks so lightweight and comfortable for the summer heat.
10. These flatform gladiator sandals give a bit of height but still look like they would be easy to walk in.
11. This fragrance is one of my all time favorite rose scents and they came out with a new limited edition version!