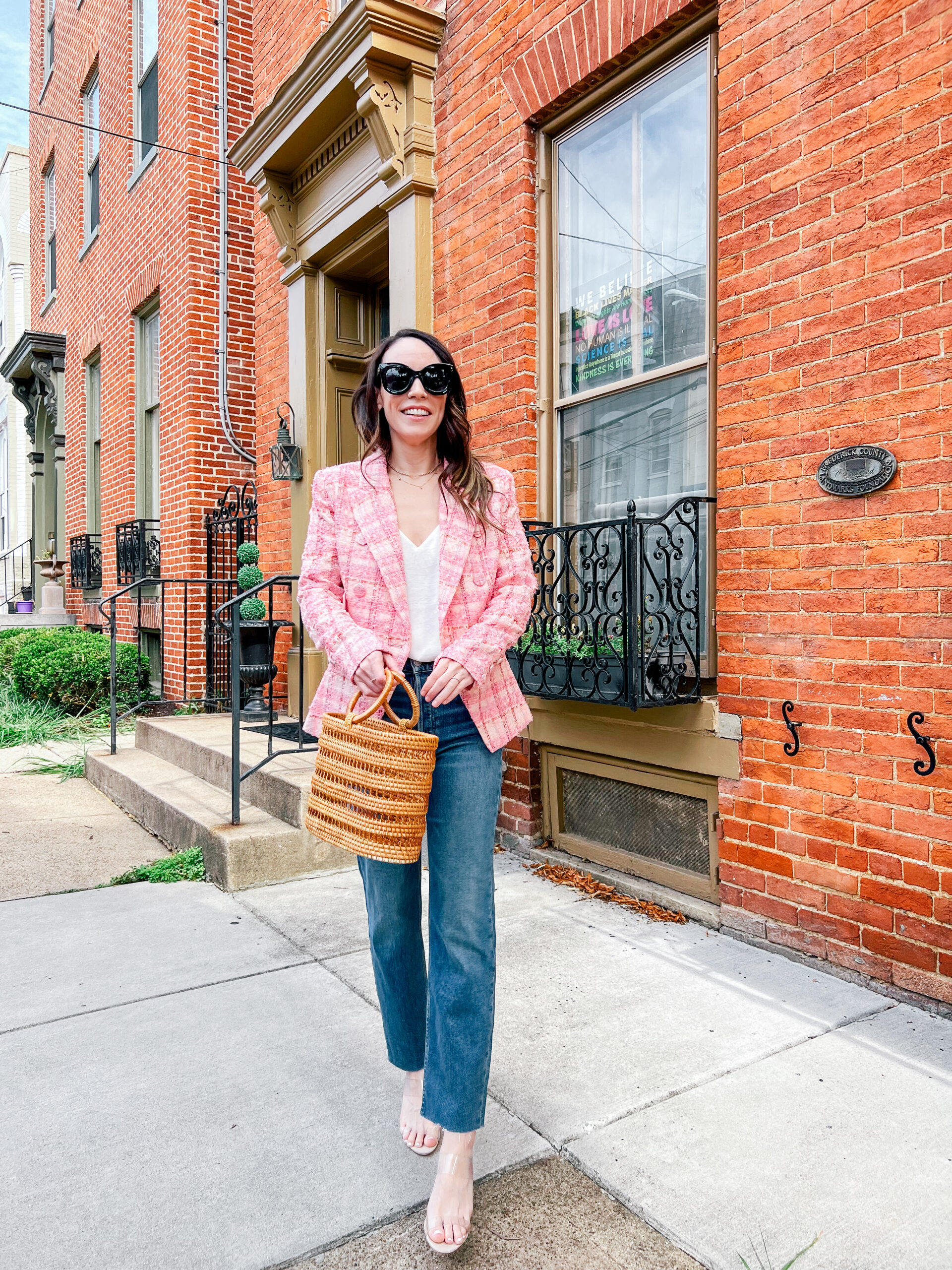 Blazer | Camisole | Jeans | Shoes | Bag | Sunglasses
1. For all my Skinceuticals lovers, you can get 15% off right now using code: SKINC15.
2. I have this baseball cap in beige and wear it multiple times a week. And am obsessed with the new colors it now comes in!
3. I just ordered this sunscreen yesterday so stay tuned for a review coming soon.
4. This new foundation just launched and I am so intrigued!
5. I love a paperbag waist and these jeans look so comfy.
6. I decided to start Yellowstone and though Season 1 was a bit tedious, I am now finished with Season 2 and HOOKED!!!
7. While I am still obsessed with my daily collagen powder (it's done wonders for my hair and helping with new growth), a friend said she is loving this collagen powder. I'm not ready to switch yet but if I do I will let you know.
8. This houndstooth tote bag would be so chic for fall and it's under $30.
9. Shop all my Revolve faves here.
10. I haven't decorated Miles' bathroom yet but I decided on this bath set and decor and think he will love it!
11. I've heard great things about these sheet masks so I ordered some to try.
12. I never thought I would see the day but I am still loving the Dad sandal trend and these are on my wishlist.