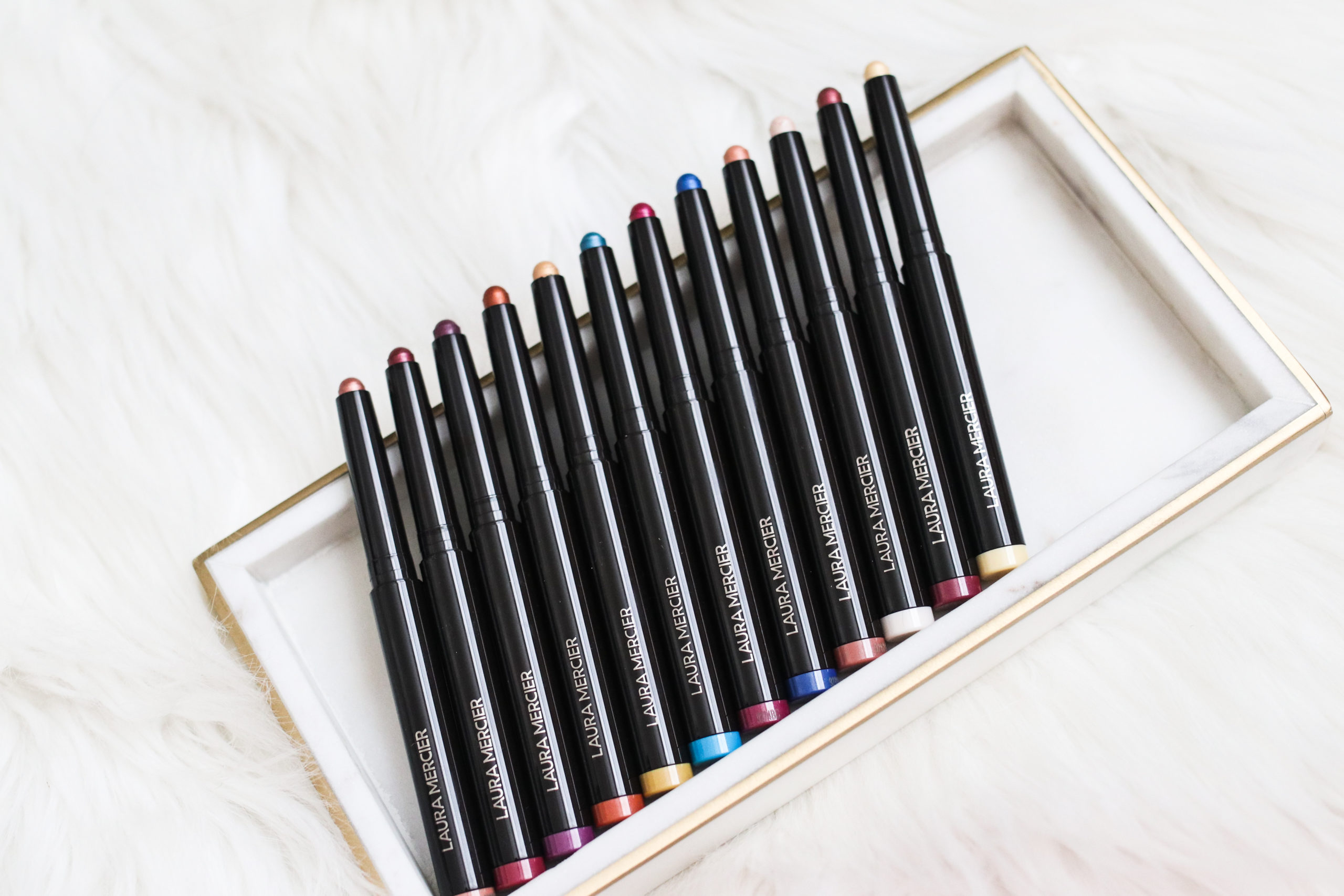 Laura Mercier recently released a bunch of new colors in her Caviar Sticks and there is a good mix of both bold shades and neutral ones to fit everyone's taste. If you haven't tried the Caviar Sticks before, they are a creamy eye shadow formula and are perfect for applying all over the lid or even smudged at the lash line. They are quite creamy so I personally like to use an eyeshadow primer underneath or dust a light powder over top to keep them from creasing throughout the day.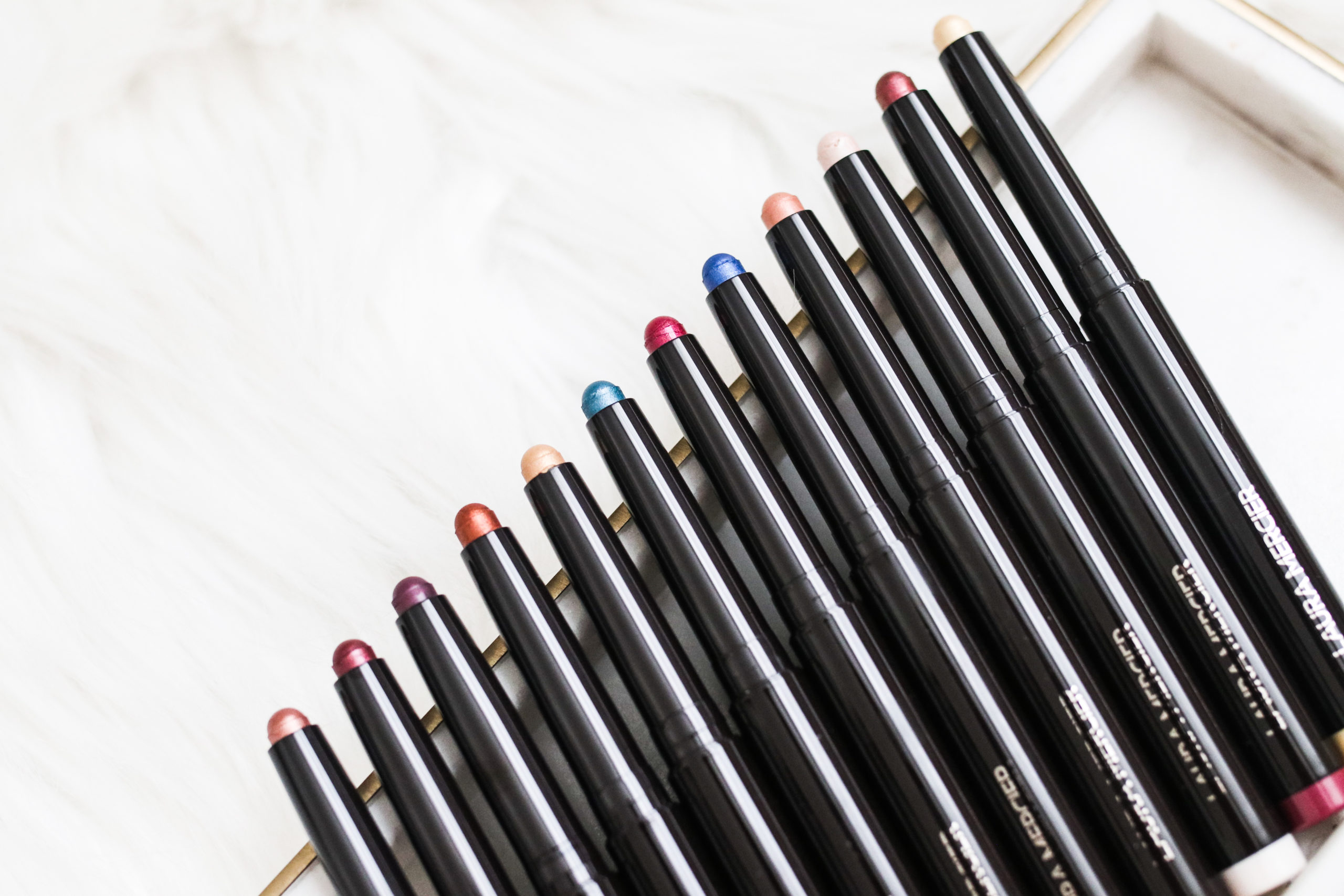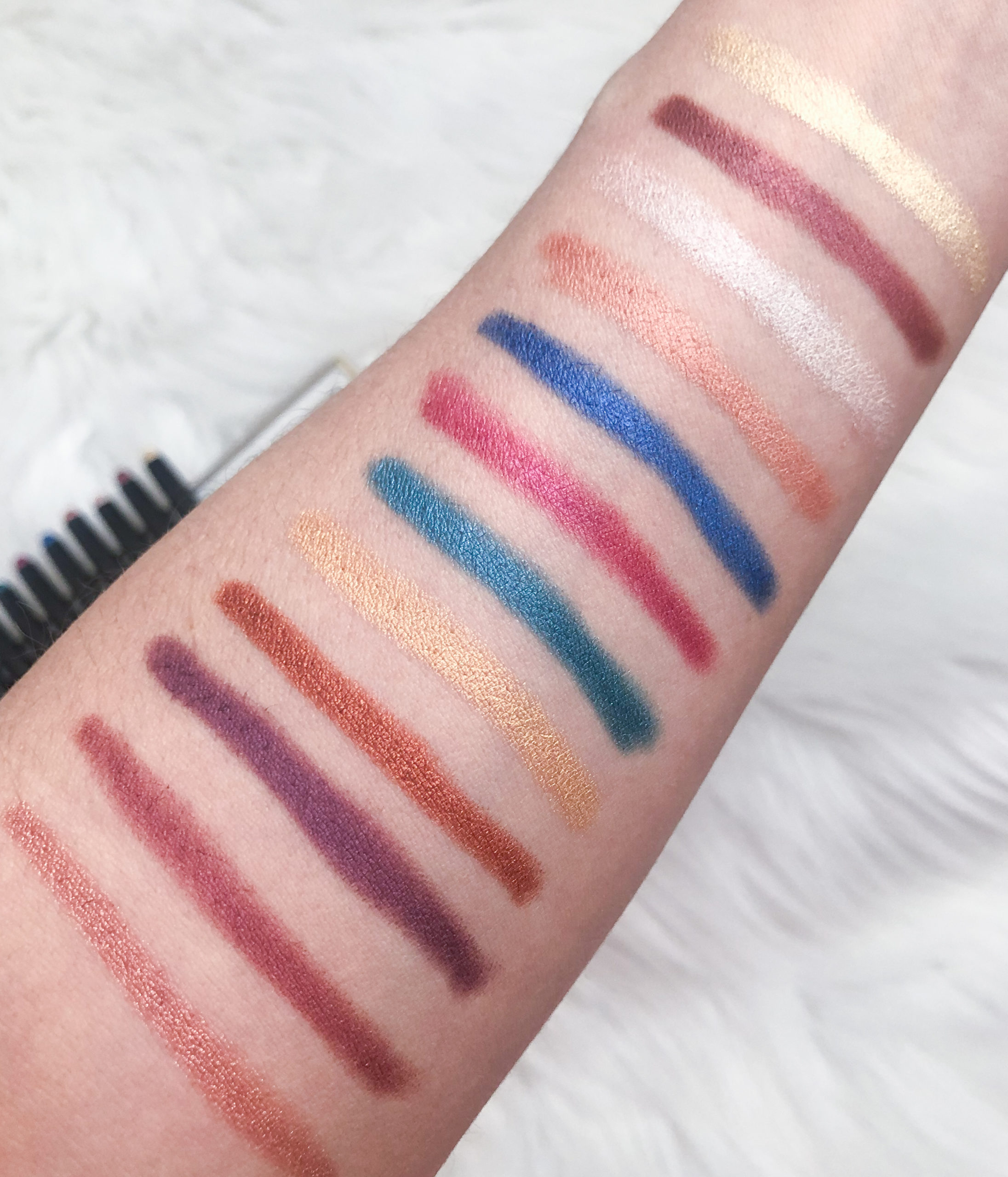 Swatches from left to right: Nude Rose, Burgundy, Violet, Sienna, Golden, Turquoise, Magenta, Indigo, Sunrise, Pearl, Raspberry and Sunbeam
If you are someone that isn't big into using makeup brushes and prefers to apply your eye makeup with your fingers, these are the perfect product to try! They are easy to blend and create a quick makeup look for day or night.
*pr samples included