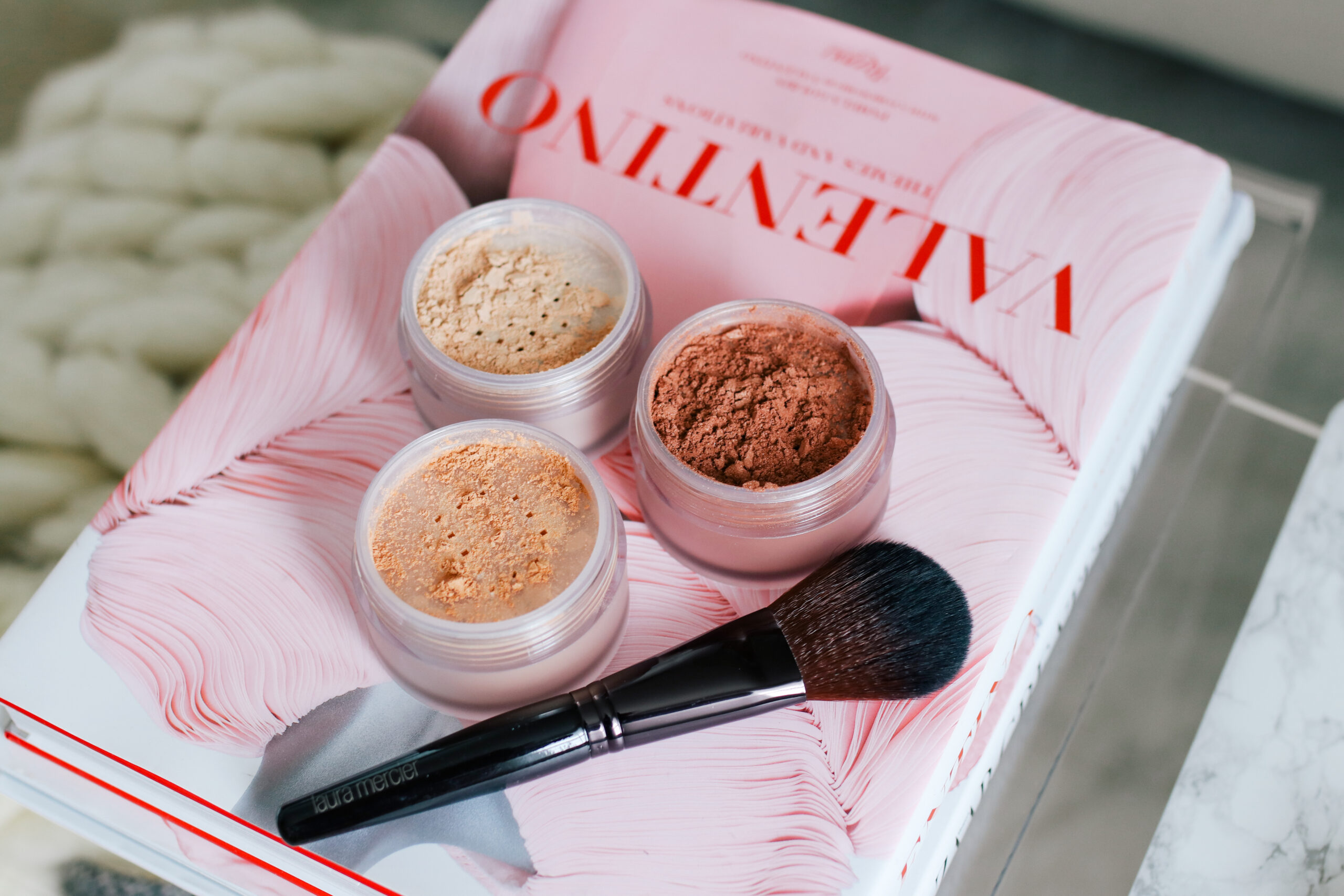 I've been a huge fan of Laura Mercier's loose powder for yearssssss. Her Invisible Loose Setting Powder has been one of my favorites for a long time. I typically like a powder that gives a more blurred and velvety matte finish (here are my current faves) so I wasn't sure what to expect from these new Light Catcher Loose Powders. They look very shimmery from first swatch so I tested it very hesitantly. The shade I used the most was the lightest one called Celestial Light. Below are swatches of all three colors.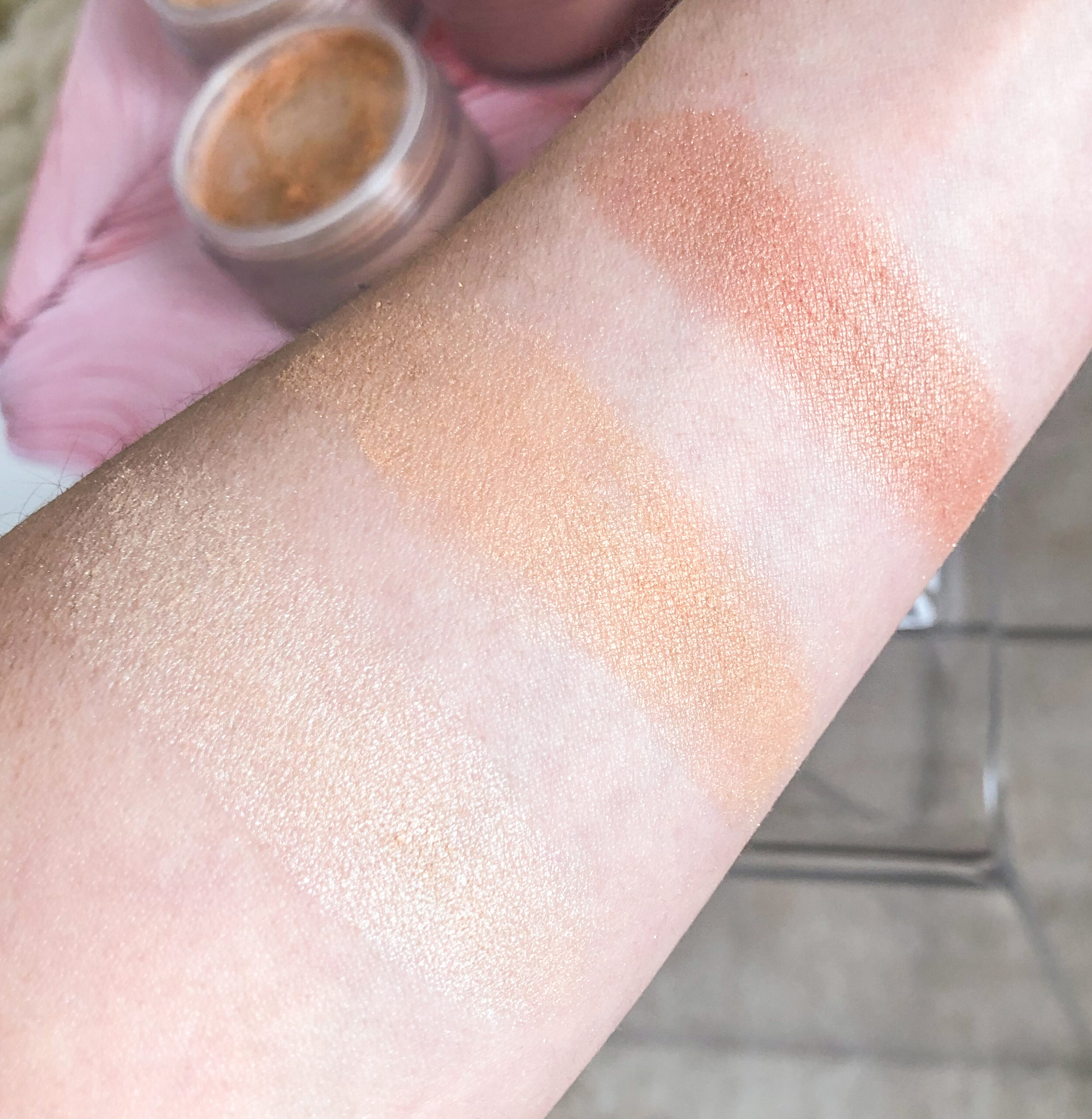 Swatches left to right: Celestial Light, Honey Star and Cosmic Rose
First things first with this powder, it is shimmery. But not like you would think. It's not a glitter but definitely more of a refined glow. I like applying it with this brush on my cheeks and cheekbones for the most ethereal yet glamorous glow ever. Not an Instagram highlight but more of an elegant glow. I tried it all over using a veryyyyy light hand and it's quite beautiful. For a matte foundation, this could be a beautiful pairing. Or those with dry and/or dull skin, this powder could be a great way to bright back some luminescence. The other two shades are too dark for my skin tone but I have been enjoying using them on my eyes or dusted lightly over my blush.
I love when a product surprises me and this one most certainly did!