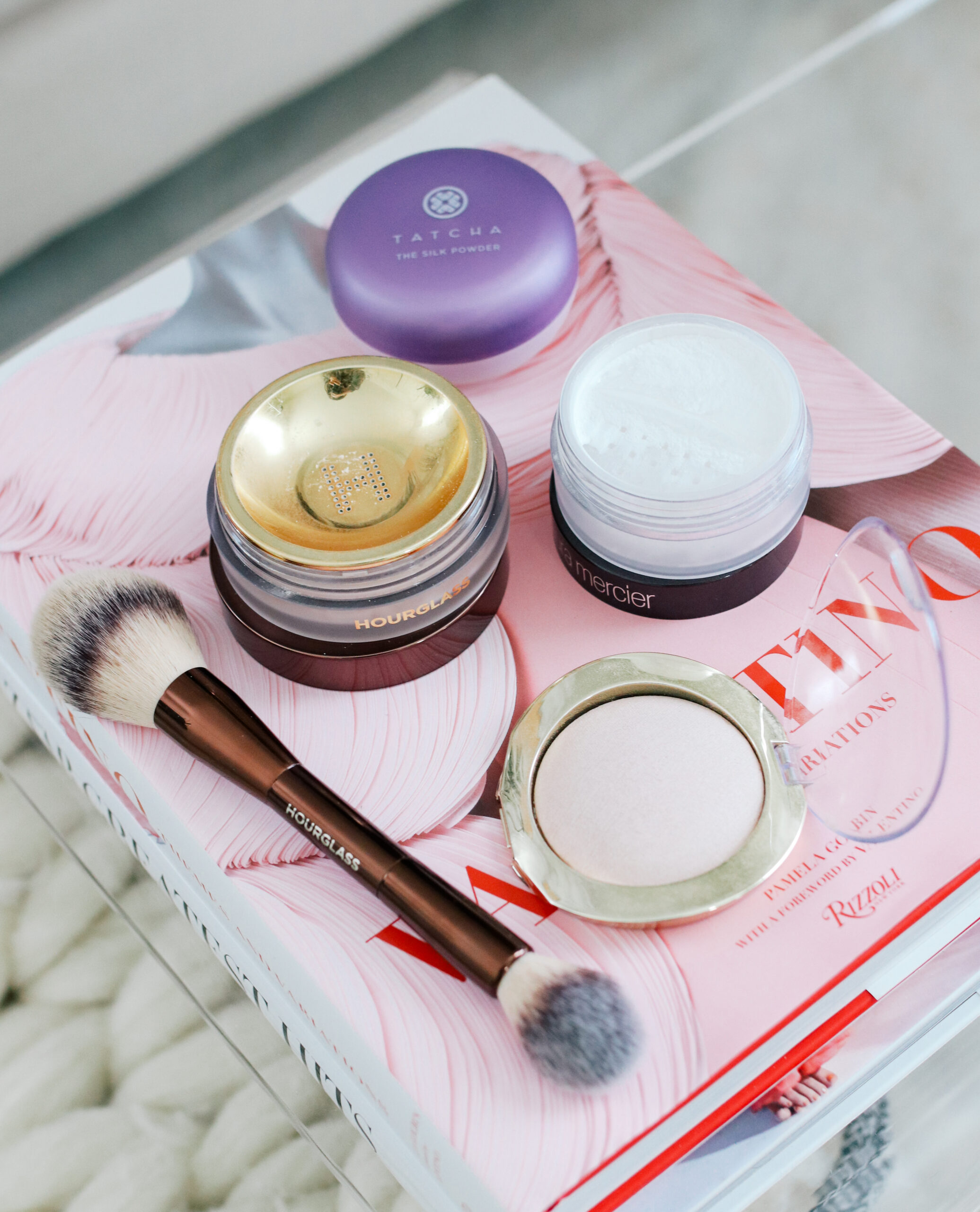 Now that we are heading into the warmer months, I thought I would share my favorite setting powders at the moment. Surprisingly most of these are new discoveries that I've recently tried and been blown away by! One is an old favorite that I have been using for 10 years and always have on hand for the summer. As far as brushes that I use with the powders, this one from Hourglass has become a staple and applies loose powder perfectly.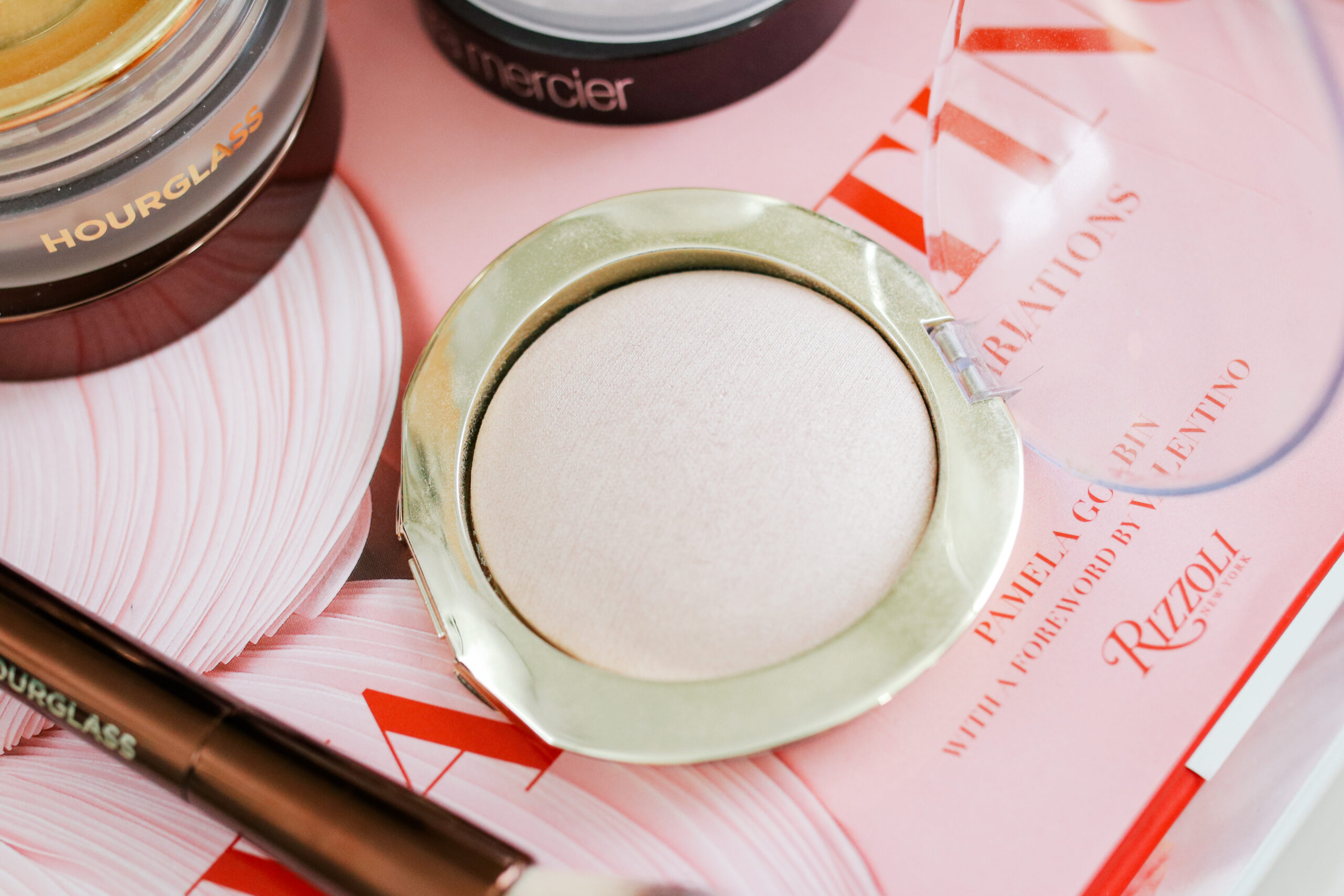 1. Tarte Shape Tape Glow Powder in Sunlit – This powder is definitely more for those with normal to normal/dry skin because it does have a luminescent glow to it. Surprisingly it does not make me look greasy or shiny even after wearing it all day, but I think that those with oily skin may find it a bit too shiny. I love this dusted lightly all over the face because it makes my skin look like it is lit from within and radiant. Especially when worn with a matte finish foundation, it gives a nice glow to the skin without making it look shiny. There are a few different shades in this formula so it would be best to find one to suit your complexion.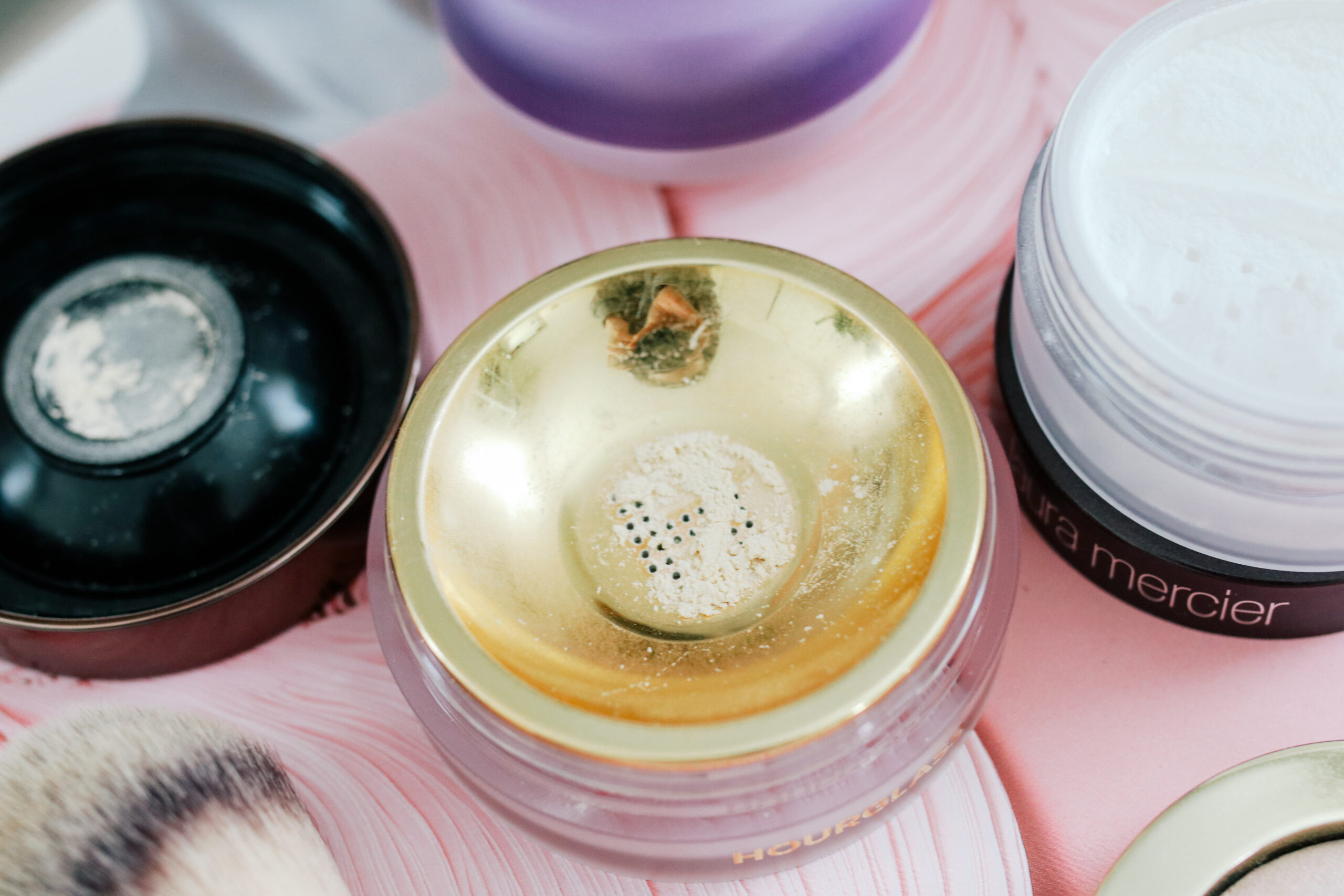 2. Hourglass Veil Translucent Setting Powder – This setting powder is very similar to the Tatcha setting powder but has a touch more light reflecting particles in it. It acts as a soft veil to the skin, blurring imperfections, minimizing the appearance of pores and fine lines and gives the skin a velvety matte finish. The powder is SUPER finely milled so you won't get that powdery finish and it won't settle into fine lines. There are tiny light reflecting particles in it that can be seen when the light hits the skin but I love the look and don't find that it looks glittery at all. Though there is a slight yellow tint to this powder, it disappears into the skin and would work on any skin tone.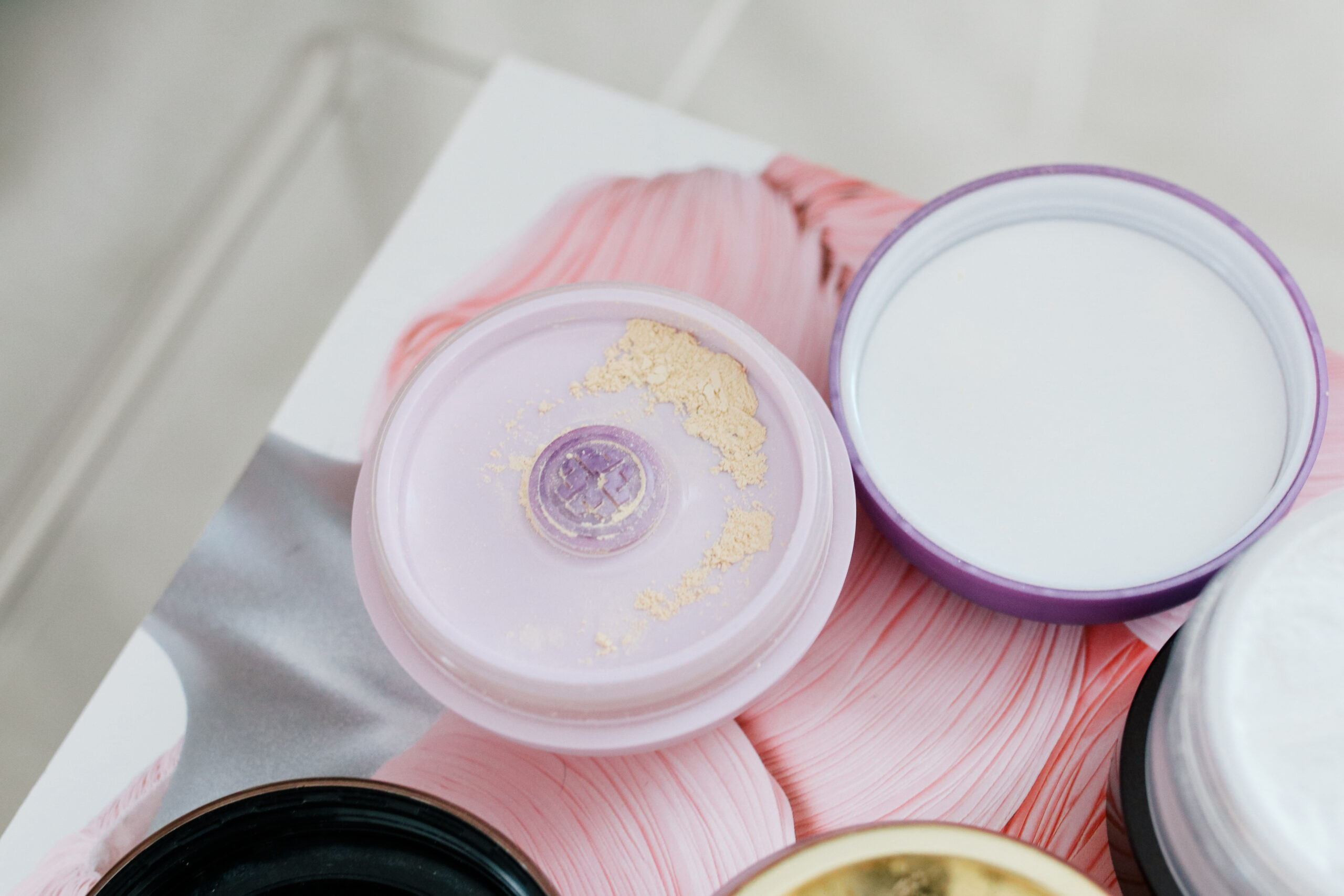 3. Tatcha The Silk Powder – This is the newest powder that I added to my collection and have only been testing it for a short time but immediately fell in love! The finish is very similar to the Hourglass Veil but not as light reflective in my opinion. The finish is a touch more matte and not as luminous though to be honest, the difference is so slight. It's very finely milled and glides on the skin beautifully leaving a gorgeous velvet finish that blurs imperfections, pores and fine lines. This powder is also incredibly long wearing and I find that my skin still looks matte and perfect at the end of the day so this would be a great option for the summer. As with the Hourglass Veil, this powder looks yellow in the packaging but would work on almost any skin tone.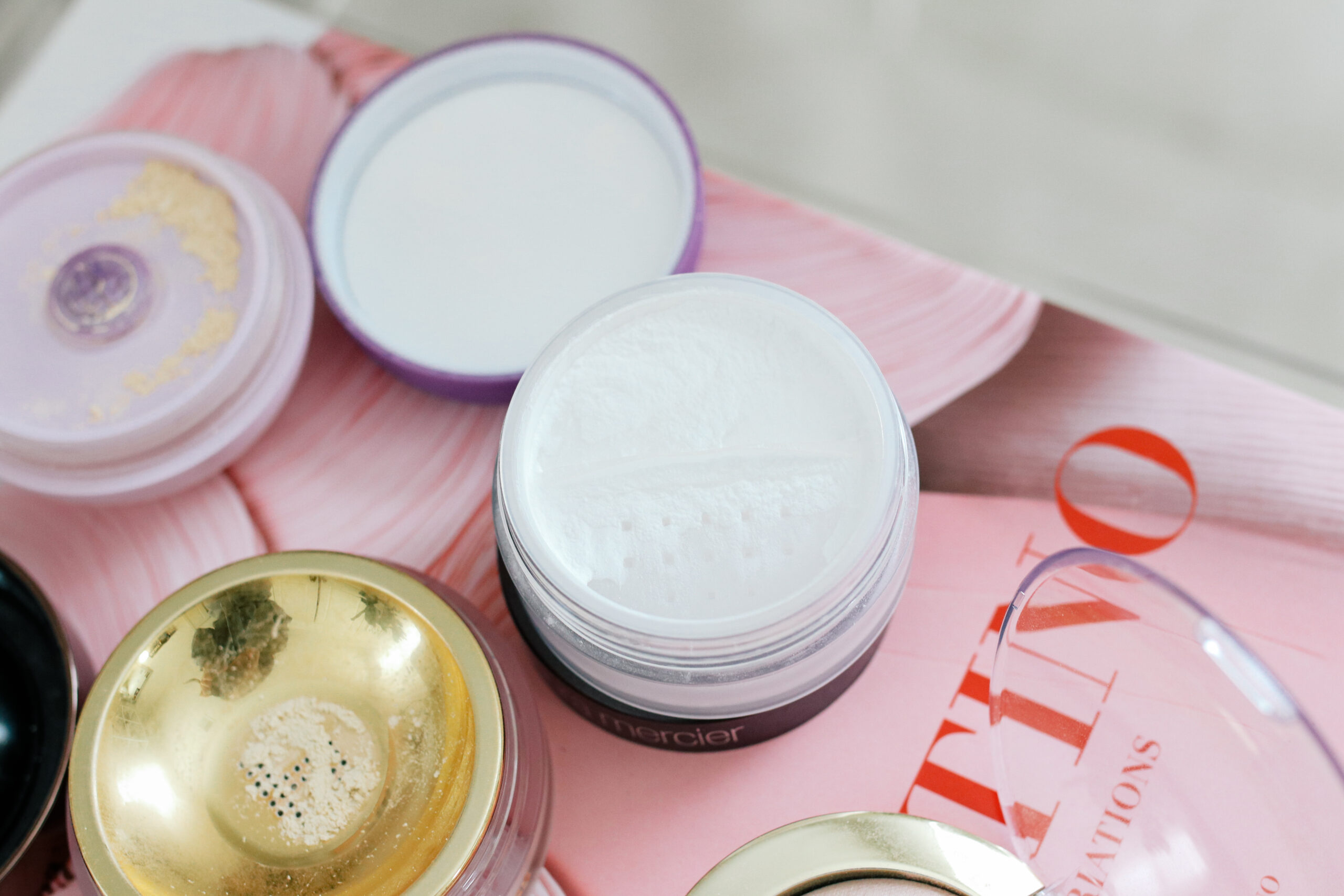 4. Laura Mercier Invisible Loose Setting Powder – This is a long time favorite loose powder and one that I have been using for nearly 10 years. This was one of the first loose powders I ever used and would recommend to my readers because it works for any and every skin tone. It is virtually invisible on the skin. For me this powder is the best at mattifying the skin when I want to be in the heat or humidity all day and need my makeup to last. I use a powder puff and press this into the skin and it keeps oil and shine at bay nearly 8 hours. As far as blurring properties, I don't feel it can compete with the Hourglass or Tatcha formulas.
In conclusion, the Tarte Glow Powder is definitely for someone that wants more of a lit from within finish to the skin and to add a bit of a radiant glow. It would not be great for those with oily skin in my opinion. The Hourglass and Tatcha powder formulas are great for most skin types and will give you a velvety matte finish that blurs imperfections. The Laura Mercier is best for simply mattifying the skin for heat/humidity and all day wear.
Have you tried any of these powders? What is your favorite setting powder at the moment?