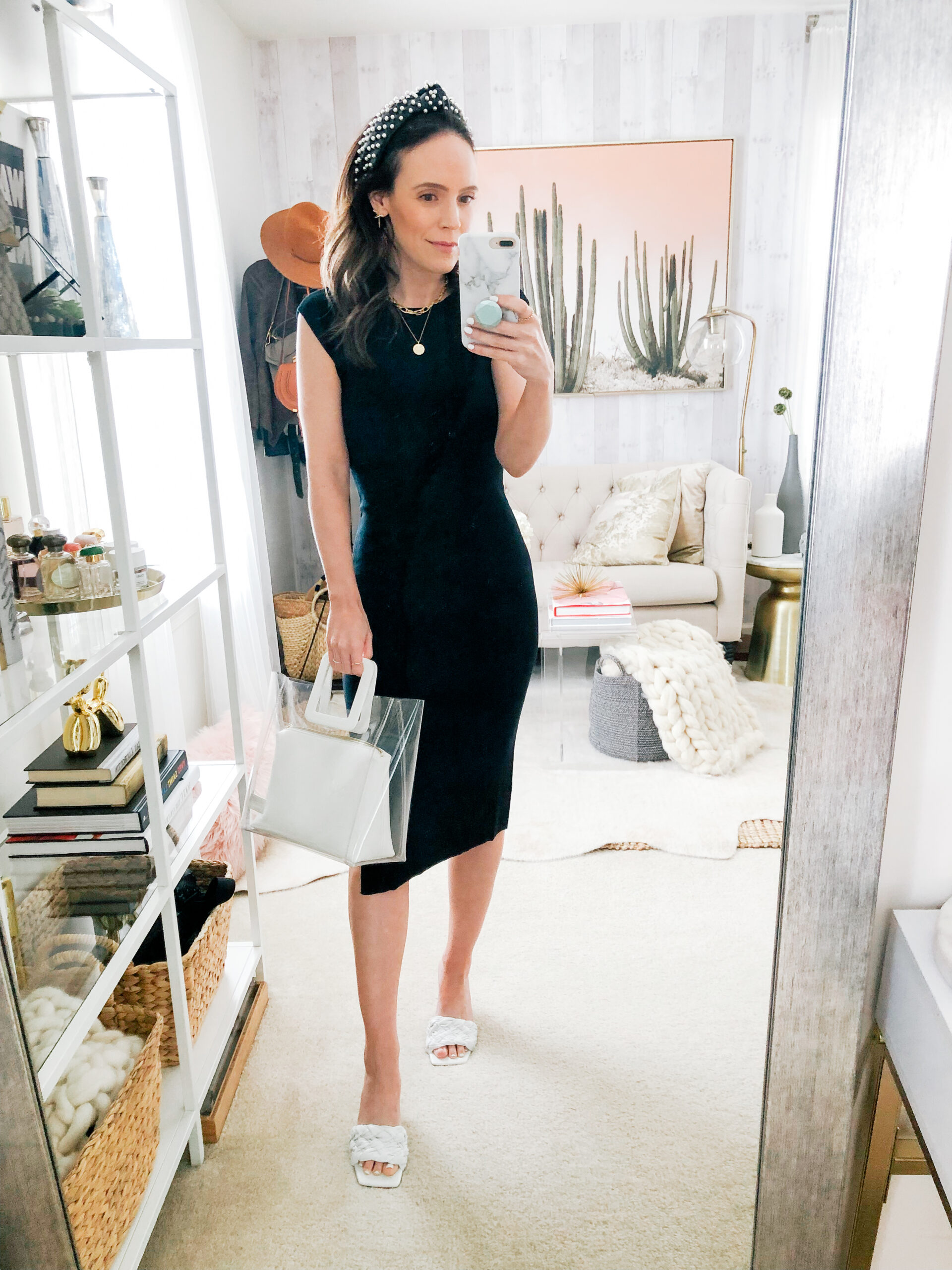 Dress (such a good Amazon find!) | Shoes | Bag | Headband
1. OMG, this foot massager looks heavenly!! I need this under my desk ASAP.
2. I am not someone that loves colorful jewelry but it's slowly been growing on me and this rainbow beaded necklace caught my eye instantly.
3. How chic are these bamboo placemats??!!
4. This seamless workout outfit looks so comfy! I have the black in my cart.
5. This To Do notepad makes me want to write a million lists. LOL
6. This cloud chandelier is such a unique piece and would make quite the statement.
7. A few modern home decor items I'm loving: this decorative mirror, these gorgeous large white vases, this marble planter is fabulous for any indoor plant and these amber stalks are such a different type of floral to add to a room!
8. These absorbent coasters are such a necessary item in the summer.
9. This link necklace is currently in my cart. Such a great piece to wear alone or layer with other necklaces.
10. I'm still obsessed with wearing headbands and this one is next on my list to get.
11. Love the look of this silky jumpsuit! A perfect piece to dress up or down.
12. This oversized shrug looks insanely comfy. Something I will wear all fall and winter.
13. My friend just bought these clear pouches to use on vacation to help keep everything organized in her suitcase and carryon.
14. A few #nsale beauty must haves still in stock: this body cream has been a favorite of mine for 10 years, this is the curling iron I use everyday, this set contains the body scrub I am using and loving right now, this is my holy grail deep conditioning hair mask and this fragrance is one of my favorites for many years!
15. I set up an Amazon storefront with all my faves from every category – shop everything here.