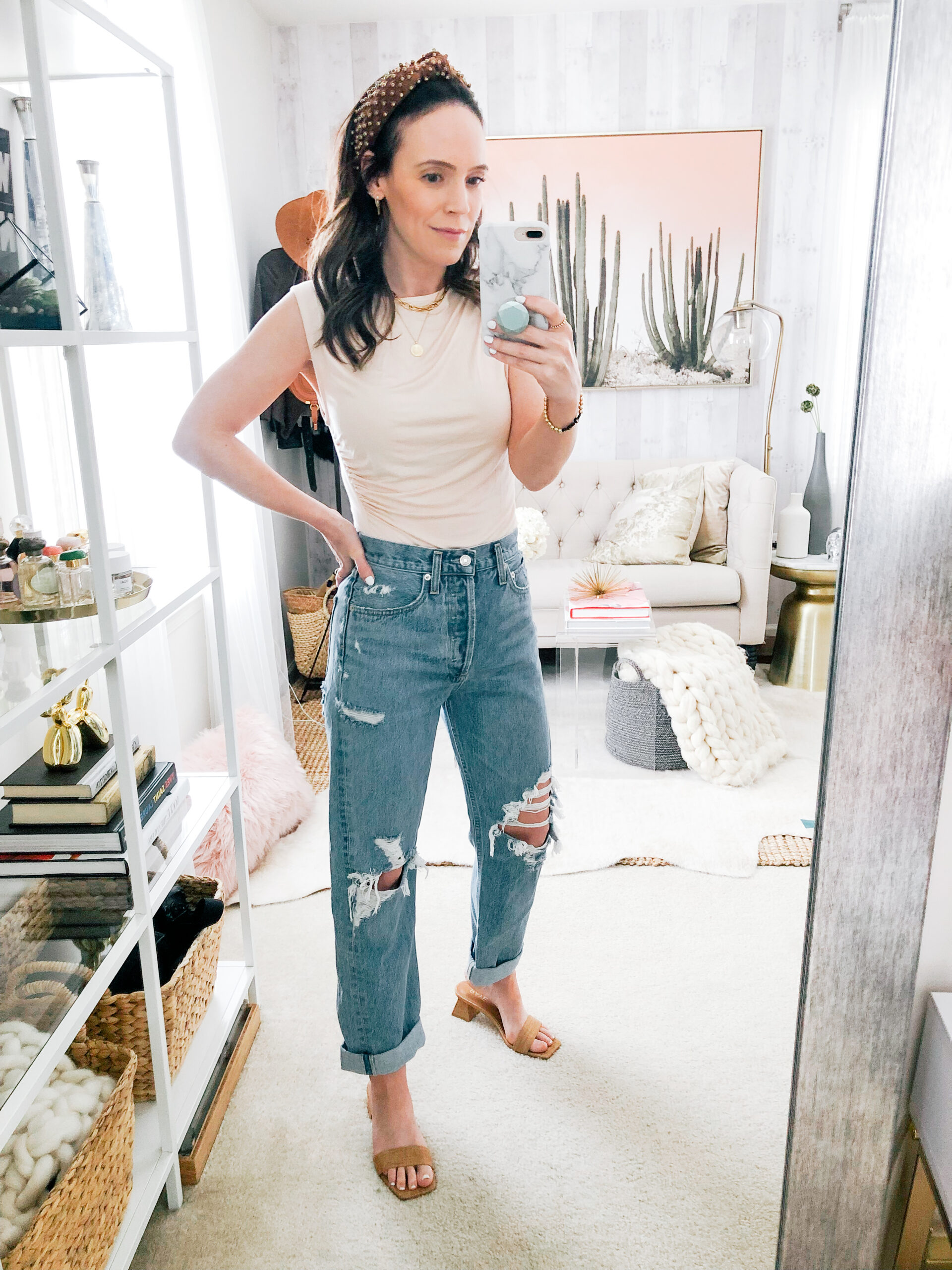 Top | Jeans | Sandals | Headband | Necklaces here and here | Bracelet
1. A total splurge but I've heard so many great thing about this espresso machine!
2. Tons of my favorite Lululemon leggings on sale here.
3. This shorts loungewear set is so cute (here's the matching sweatshirt)!
4. Loving the back detail on this sweatshirt.
5. Now this is a date night top!!!
6. A great layering necklace and it's on sale for under $20.
7. I'm all about a comfy flat sandal for the summer and these braided ones are perfect for everyday.
8. APL's new sneaker launch is amazing – I love the padded sole!
9. So excited to see this Black-owned candle brand now in Sephora.
10. New liquid eyeshadows from Chanel. The colors look perfect for fall.
11. I love the look of these linen paperbag waist shorts!
12. Miranda Frye's new summer collection just launched – I am trying to decide what I want to get! (my discount code is: ALITTLEBITETC)
13. This agate tray is a great piece to keep on your nightstand to put all your jewelry, glasses, lip balms, etc.
14. Season 2 of the podcast Unravelled is mind blowing! It's about one of the most prolific serial online stalkers and the FBI's attempt to catch him.