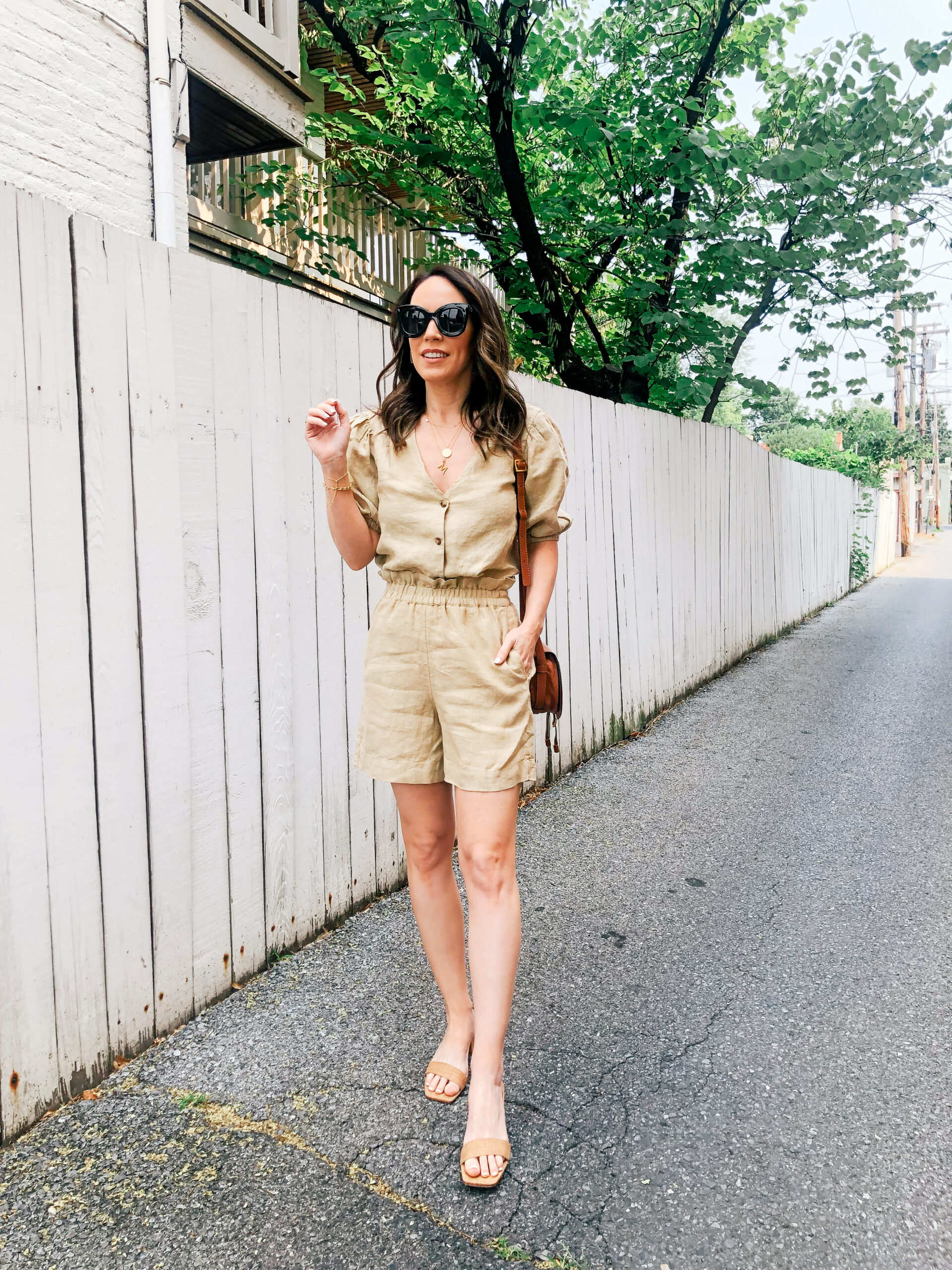 Top | Shorts | Sandals | Bag | Sunglasses | Necklaces here, here and here
Sharing all my recent Amazon purchases in today's post.
1. Fingerless sun gloves – These were a huge seller this month and that makes me laugh so much! Clearly all of you want to protect your hands from the sun too. 🙂
2. Poppi drinks – Another case because I can't get enough of these prebiotic sodas.
3. Licorice – I'm not a huge licorice fan but this brand makes some of the best and there are so many yummy flavors.
4. Low sugar gummies – Wow, I guess my Amazon orders were focused on sweets and candy this past month. LOL I bought a bag of these at Target the other day and immediately went home and bought an entire box. They are only 60 calories for the entire bag and so yummy.
5. Liquid I.V. – I swear by these in the summer because it keeps me so hydrated.
6. Books for Miles – These are the three new books I bought for him that he is loving: Three Ninja Pigs, The Bad Seed and The Good Egg.
7. Rainbow bath bombs – I bought these for Miles and he is obsessed.
8. Maxi sweater dress – I'm a sucker for cozy tank dresses and this one fits so well.
9. Midi sweater dress – I love the back of this sweater dress – it's so flattering!