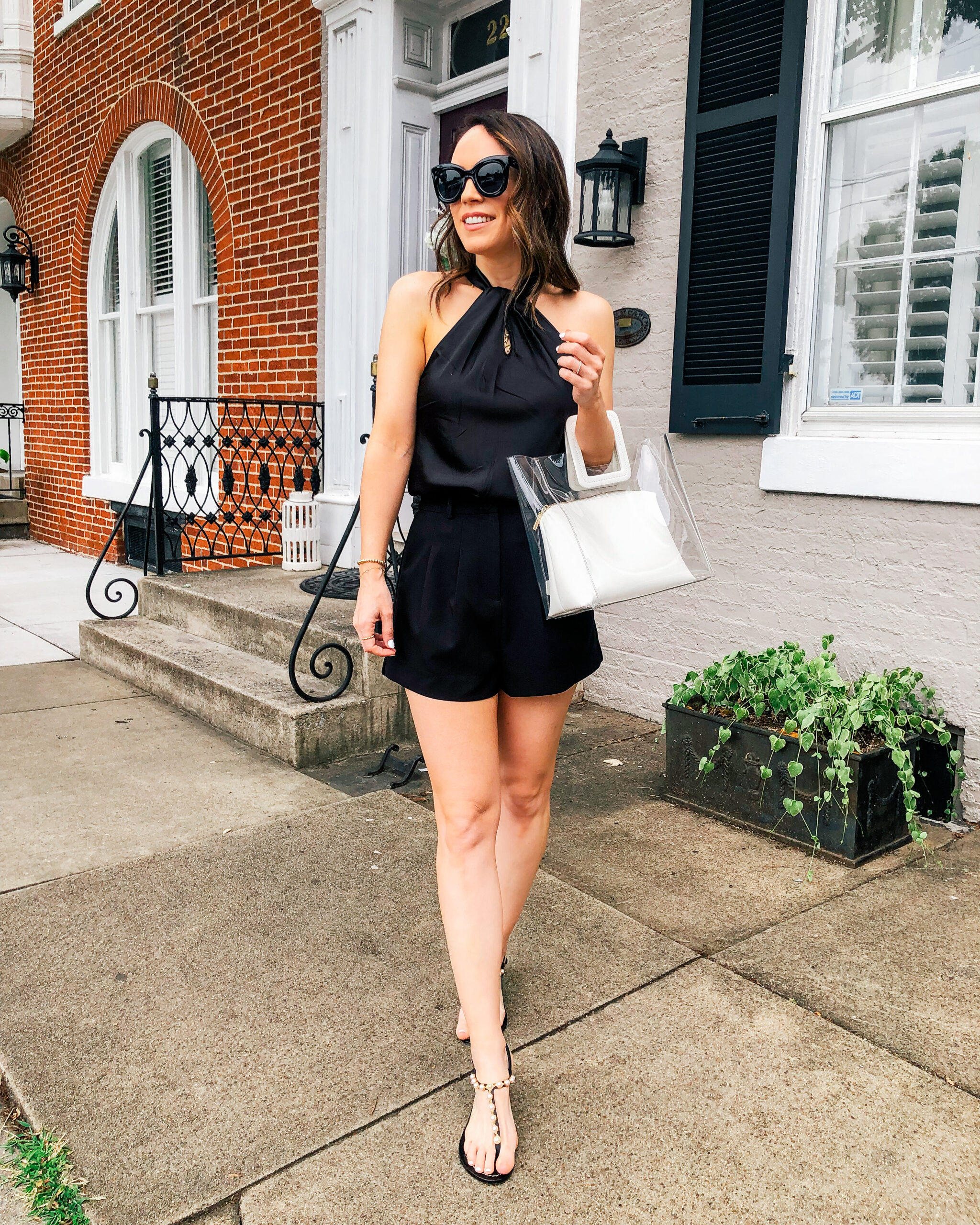 Top | Shorts | Sandals | Bag | Sunglasses
1. Target has a ton of new Studio McGee home decor arrivals and they are so cute!
2. With a white tank and denim shorts, this Amazon floral lightweight jacket would be a great summer piece.
3. Striped tote perfection!
4. I love browsing Etsy and here are some finds I'm loving: this wooden computer stand, this personalized bean bag chair and this shop that has the cutest play kitchens.
5. I really like the nude croc version of these sandals that are so similar to the Hermes ones!
6. I think these astrology books would make such a cute gift idea.
7. How gorgeous is this Saint Laurent straw tote?!!!
8. This new hydrating gel sounds so delightful right now with all this heat.
9. I love a good affordable yet very real looking jewelry piece and this tennis bracelet is under $100 and looks so beautiful.
10. My girlfriend just bought this Hyperchiller for chilling her drinks and she is obsessed with it!
11. I just ordered this draped tank and think it would be such a chic piece with these jeans and heels.
12. My wish list for fall is one of these sweatshirts! Love them all!
13. These white Levi's look so great for summer.
14. I'm always on the hunt for good layering necklaces and this one is perfect.