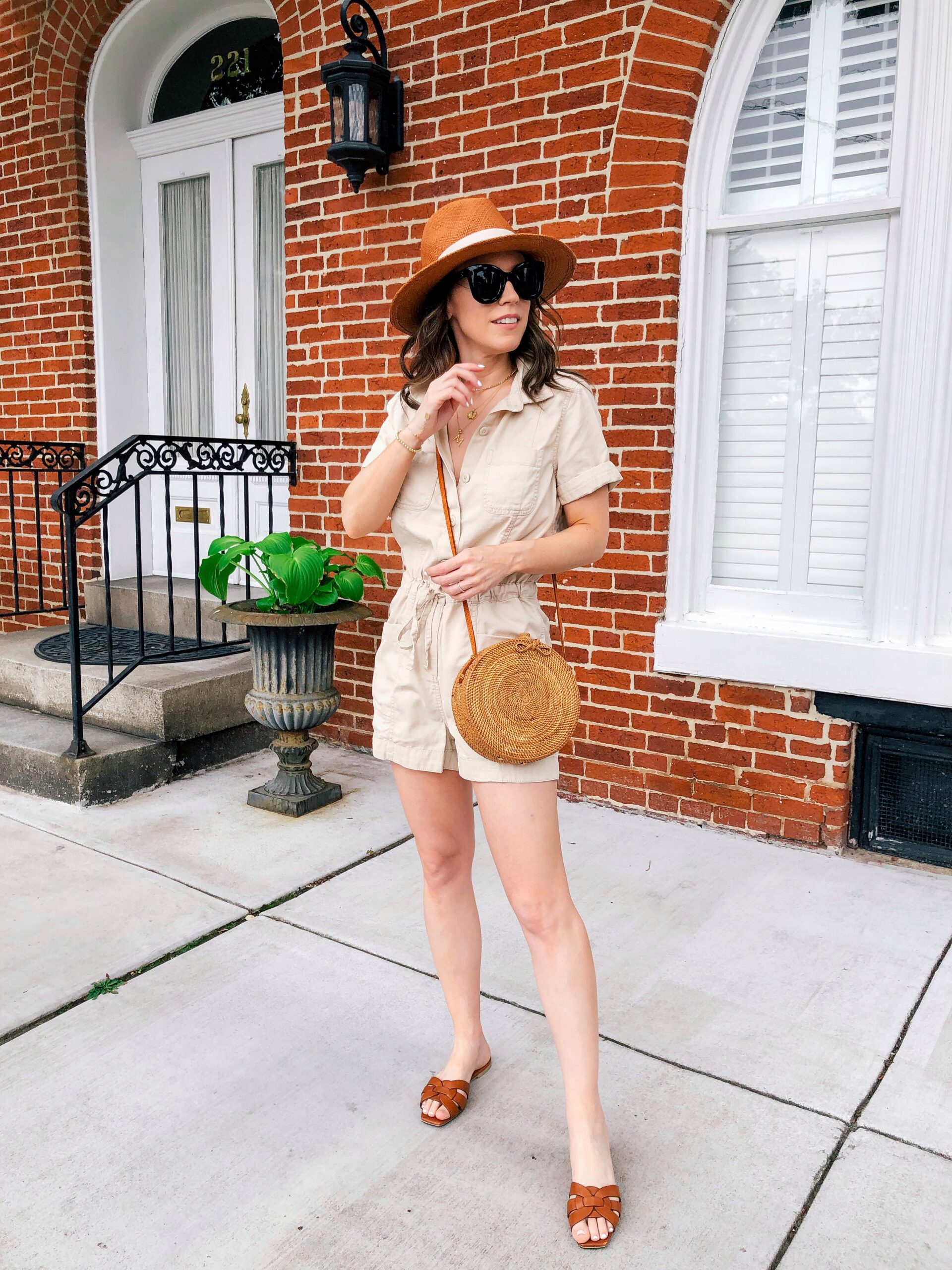 Hat (mine is old but this is the same style) | Romper | Slides | Bag | Sunglasses | Necklaces here, here and here
I'm a year round hat lover but especially in the summer I wear them all the time for sun protection and because they are a great accessory to my outfit! I pulled together a ton of summer hats at all price points in today's post. For me personally, there are a few brands that I buy from regularly and love the quality and fit of the hats.
1. Janessa Leone – Her hats are a major splurge but are worth every penny. They hold their shape year after year and fit so well. Her craftmanship is absolutely amazing.
2. Hat Attack – A bit more of an affordable brand and I love that they have great basics and classic styles.
3. J.Crew – Yup, I love their hats. They have great options for the summer.