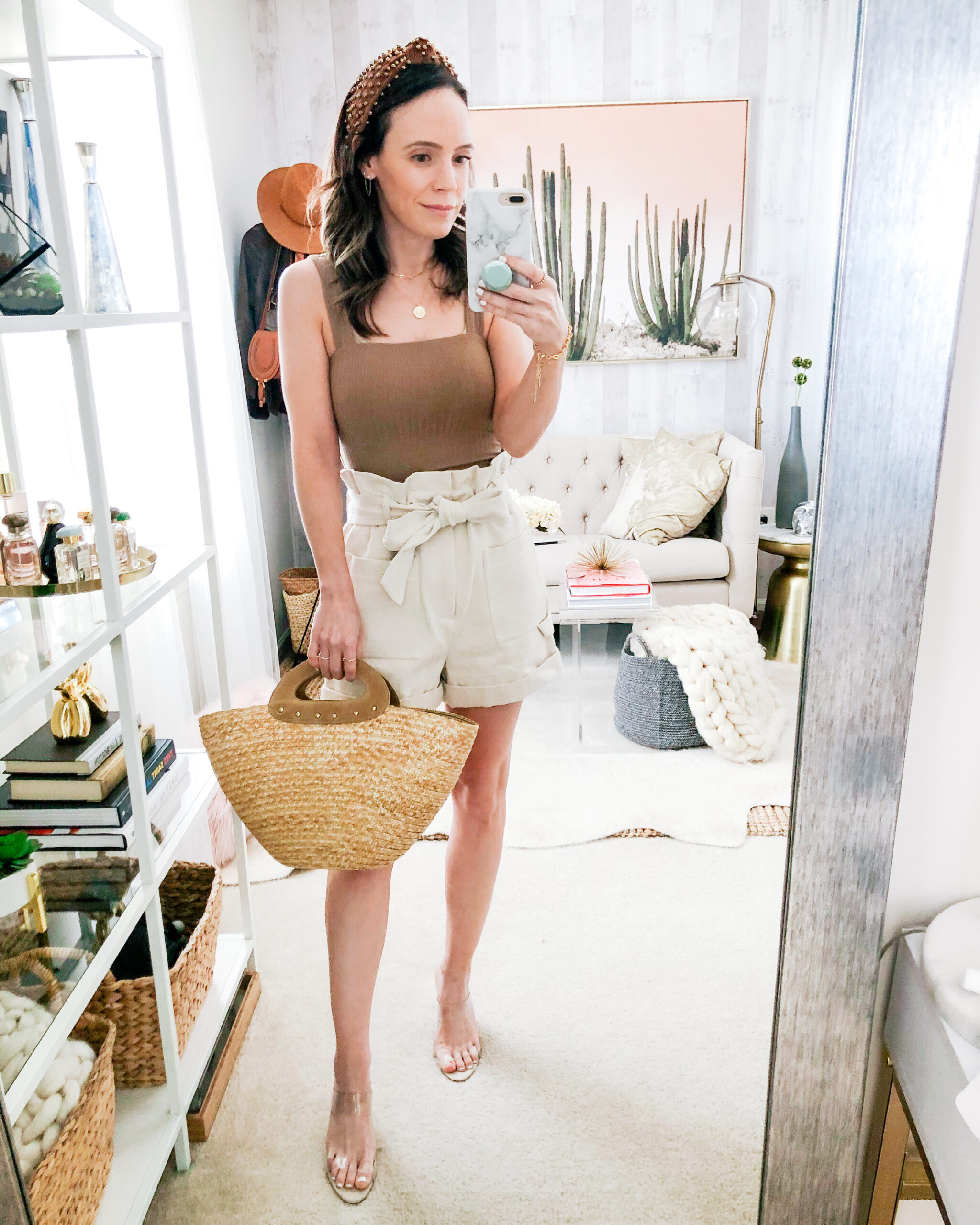 Top | Shorts | Sandals | Bag (similar) | Headband | Necklaces here and here | Earrings
1. How cute is this pink inflatable pool? It would be perfect for summer and then fill it with plastic balls to make an indoor ball pit.
2. A few H&M home decor finds I'm loving: these neutral placemats, these gold rimmed glasses, the matching carafe and this adorable storage box.
3. What a stunning coffee table!! A great statement piece for a family or living room.
4. If you are looking for a classic pair of white sneakers, this pair is so chic and simple.
5. A coin necklace is a great piece for layering and this one has been on my wishlist for so long.
6. I'm obsessed with this new home decor line at Target!
7. This new overnight acid treatment looks really interesting.
8. New home decor line from Gap!!!!
9. This is the most chic juice squeezer I have ever seen – I would always want to make fresh juice with it. LOL
10. I was searching through Etsy for some home decor pieces and saw these marble glass coasters from Black-owned business MadebyRheal. They are so gorgeous!
11. I love the entire body line from Necessaire and they just launched a new body oil that I really want to try.
12. How cute are the heart details on these sandals?
13. For those that love a matching swimsuit and sarong combo, this one piece and wrap are absolutely stunning. In fact the entire line is gorgeous!
14. I've heard great things about these basic black leggings from Amazon.