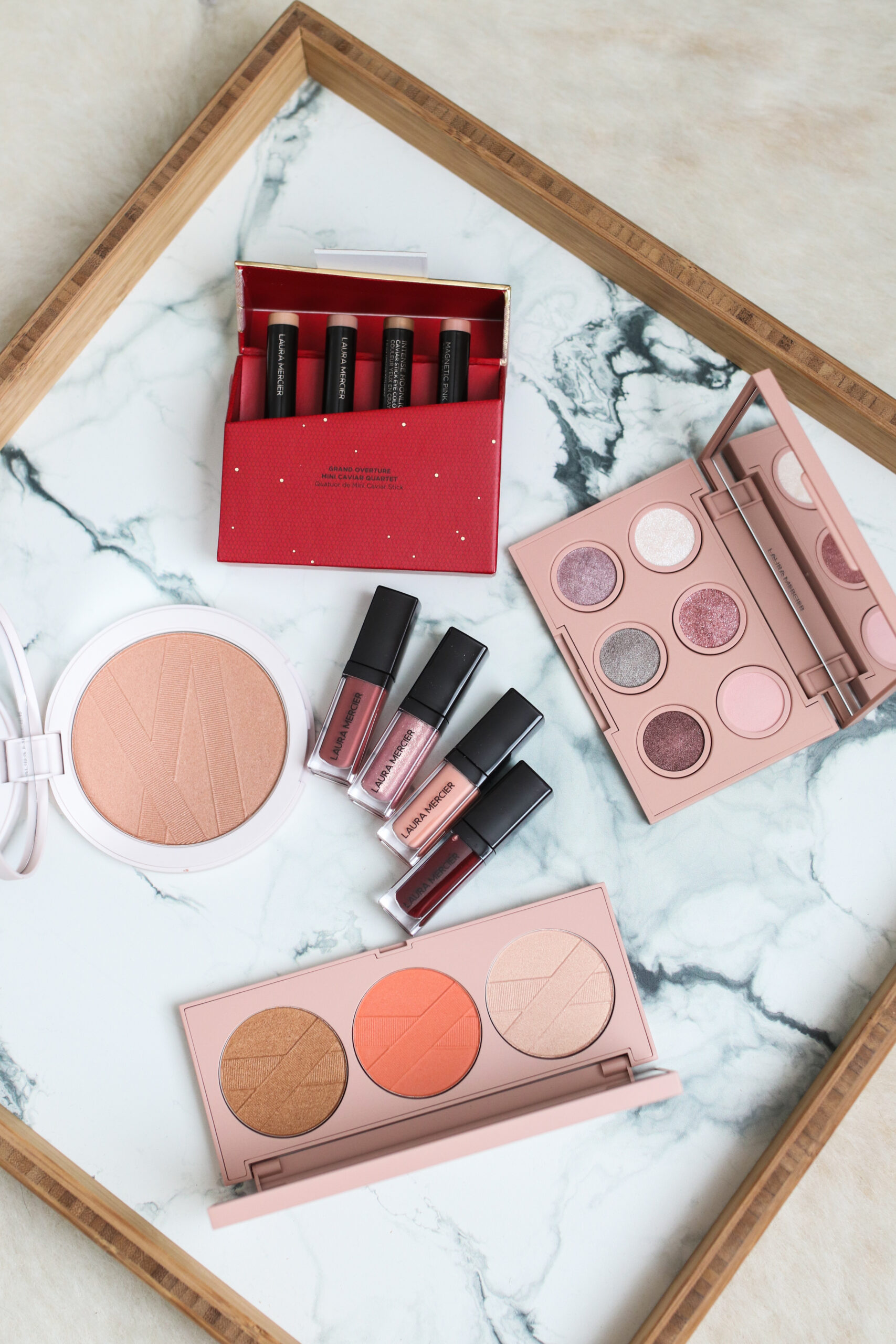 I received a handful of holiday sets from Laura Mercier so I thought I would a closer look at them and swatches of each set. I love her bath and body products so if you have never tried those, there are also many great sets that are worth looking at! I personally love this set and this set as a great varied selection of her top offerings.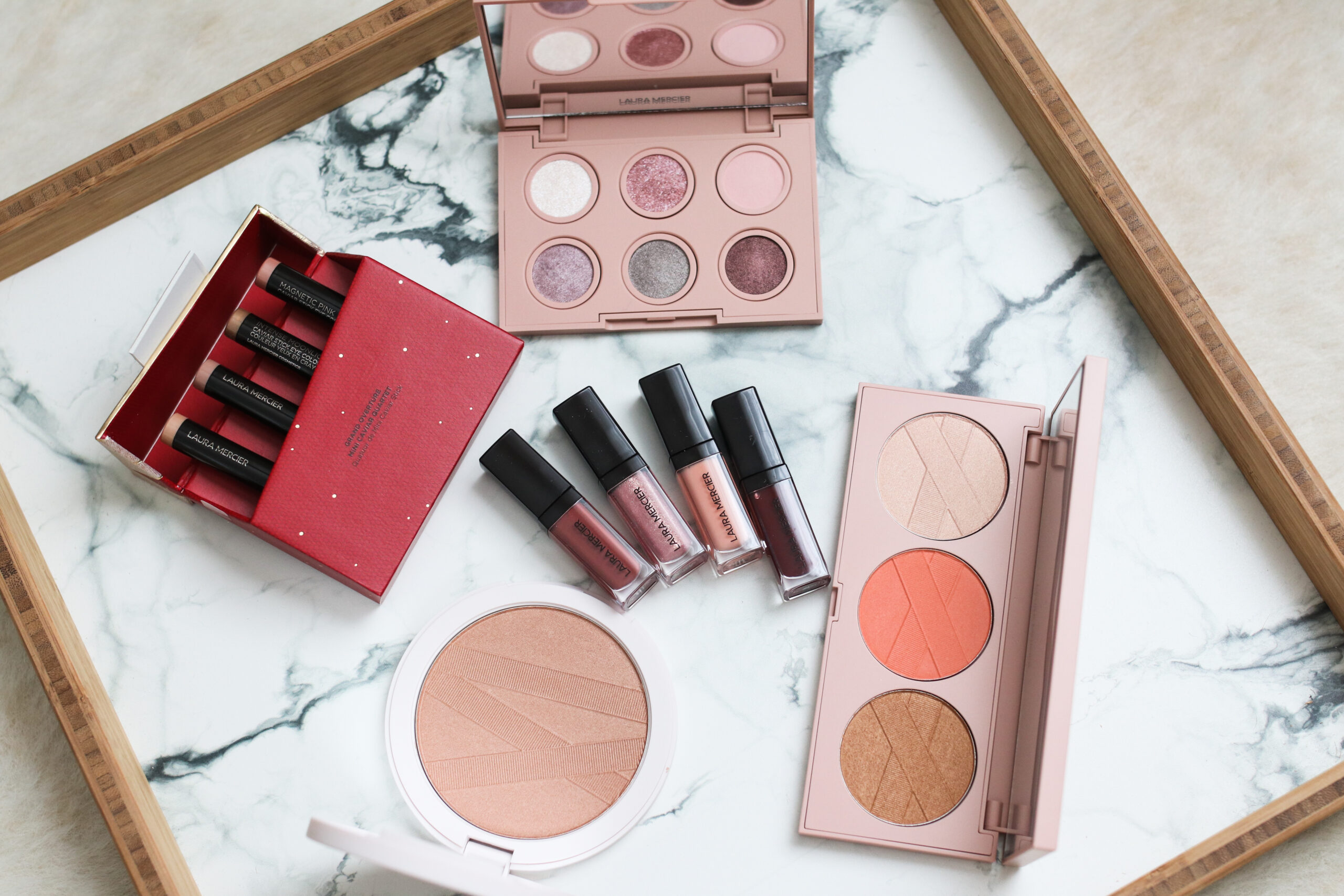 1. Jumbo Size Rose Piroutte Illuminator Pressed Powder – While this looked beautiful in the packaging, the color was not a fit for me. It's a subtle rose gold highlighter that is definitely too dark for my skin tone. It would work best on those with medium to darker skin tones or on the eyes for those with fairer skin tones.
2. Prima Ballerina Mini Eyeshadow Palette – Anyone that loves cooler more plum toned eyeshadow colors, this is the palette for you! And I love how mini it is.
3. Kisses From the Balcony Lip Glace Set – I really do like her lip glaces and this set has a great mix of nude and bold shades.
4. Opening Night Cheek Palette – This palette really surprised me because I initially thought it would be too dark for me, but I actually love all the shades worn lightly on the cheeks. The tan is a great bronzer with a subtle glow, the peach color gives a bright pop to the cheeks and the champagne shade is pale enough to wear on my cheekbones.
5. Grand Overture Mini Caviar Stick Quartet – This is my favorite set out of all five and the one I feel is the most versatile. The colors in the quartet are all super wearable and suitable on a variety of skin tones.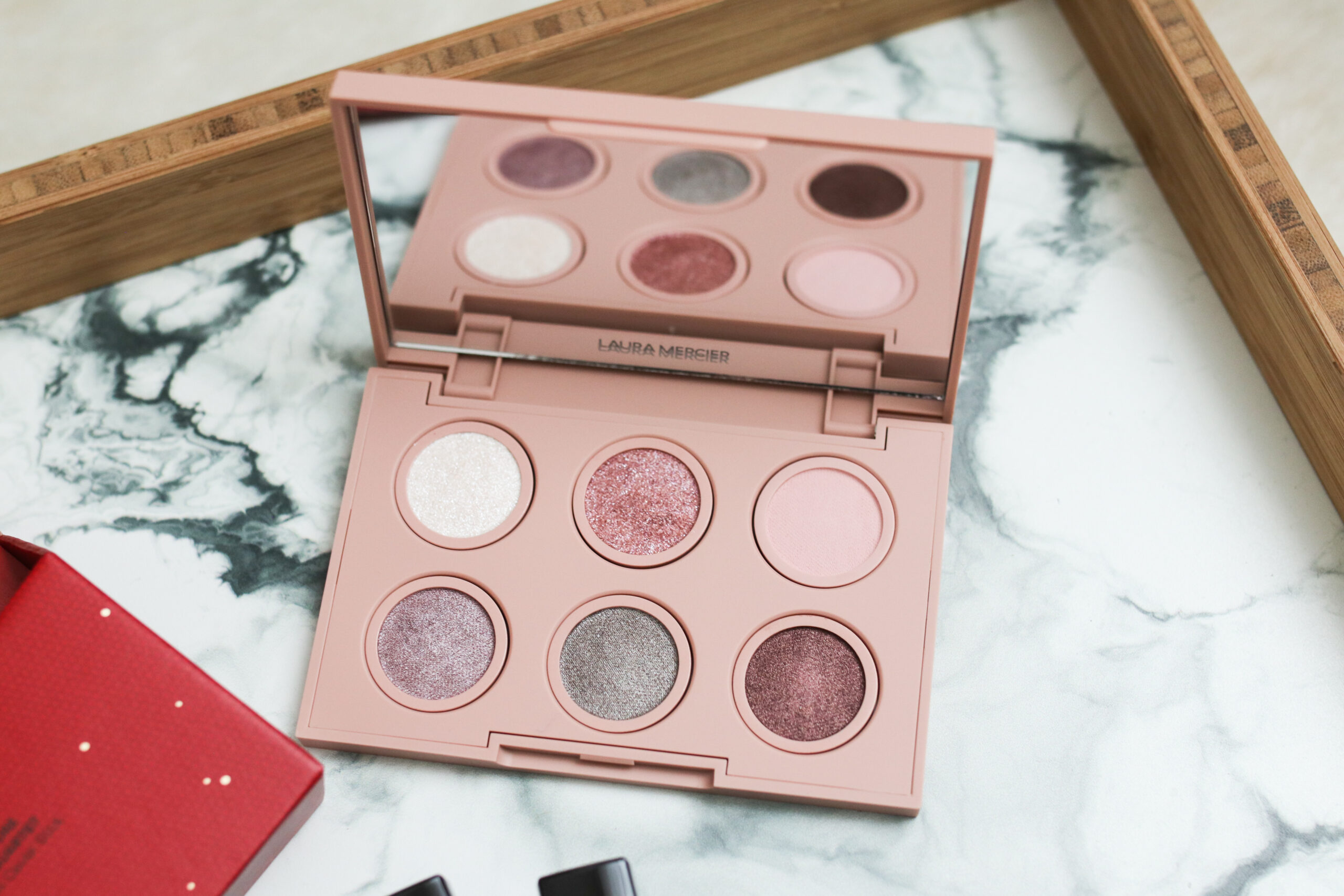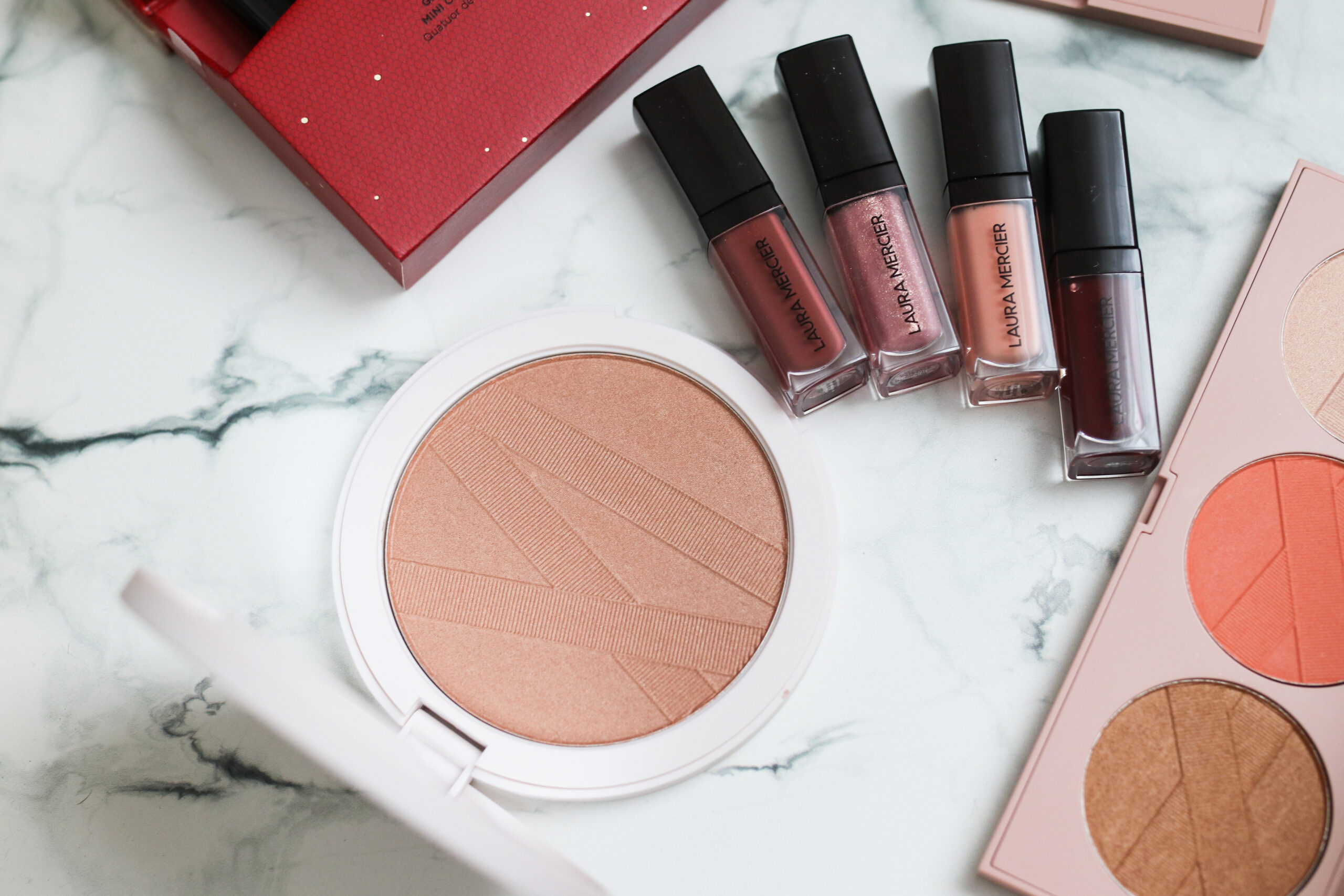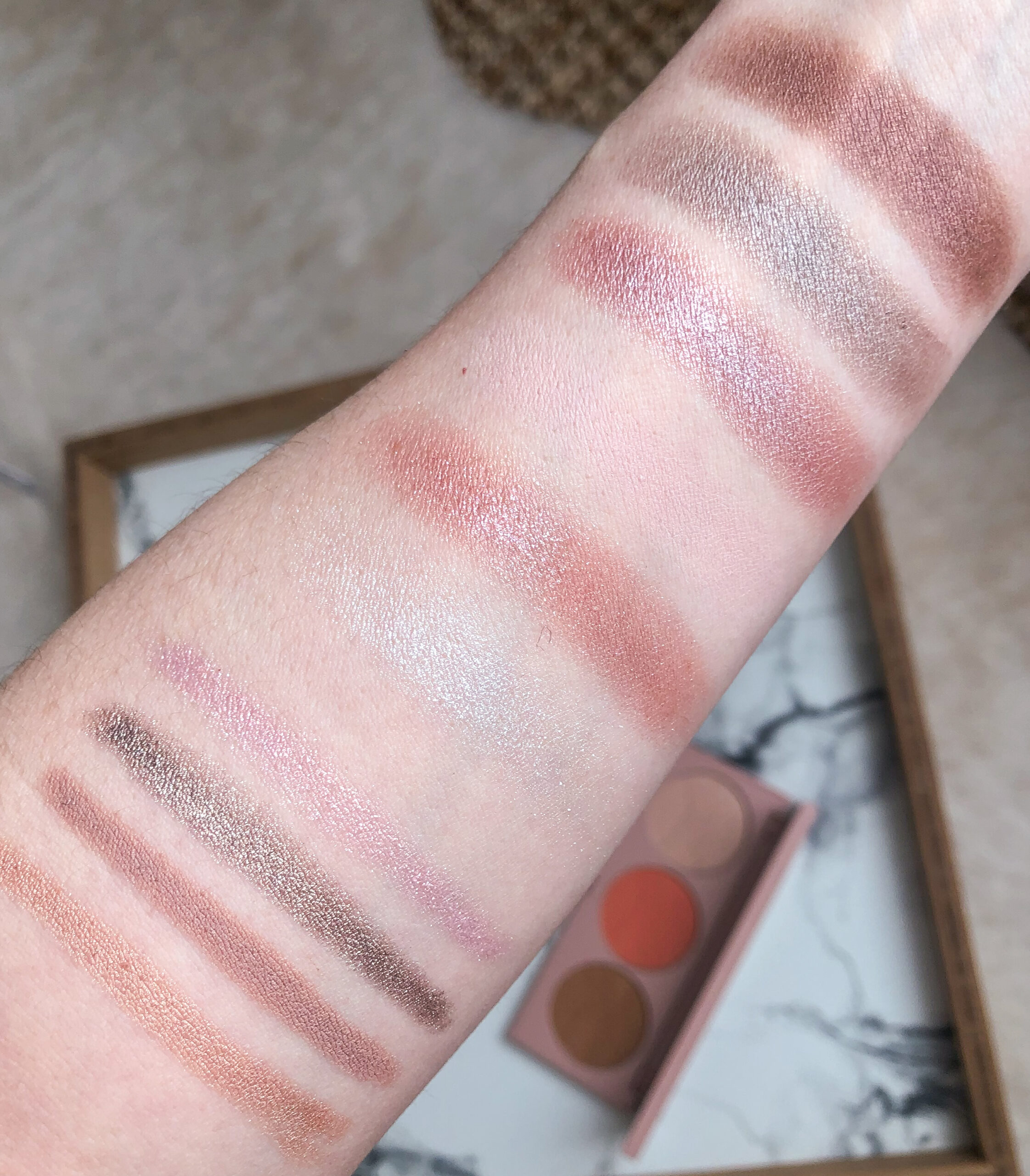 Swatches from left to right: Mini Caviar Quartet, Eyeshadow Palette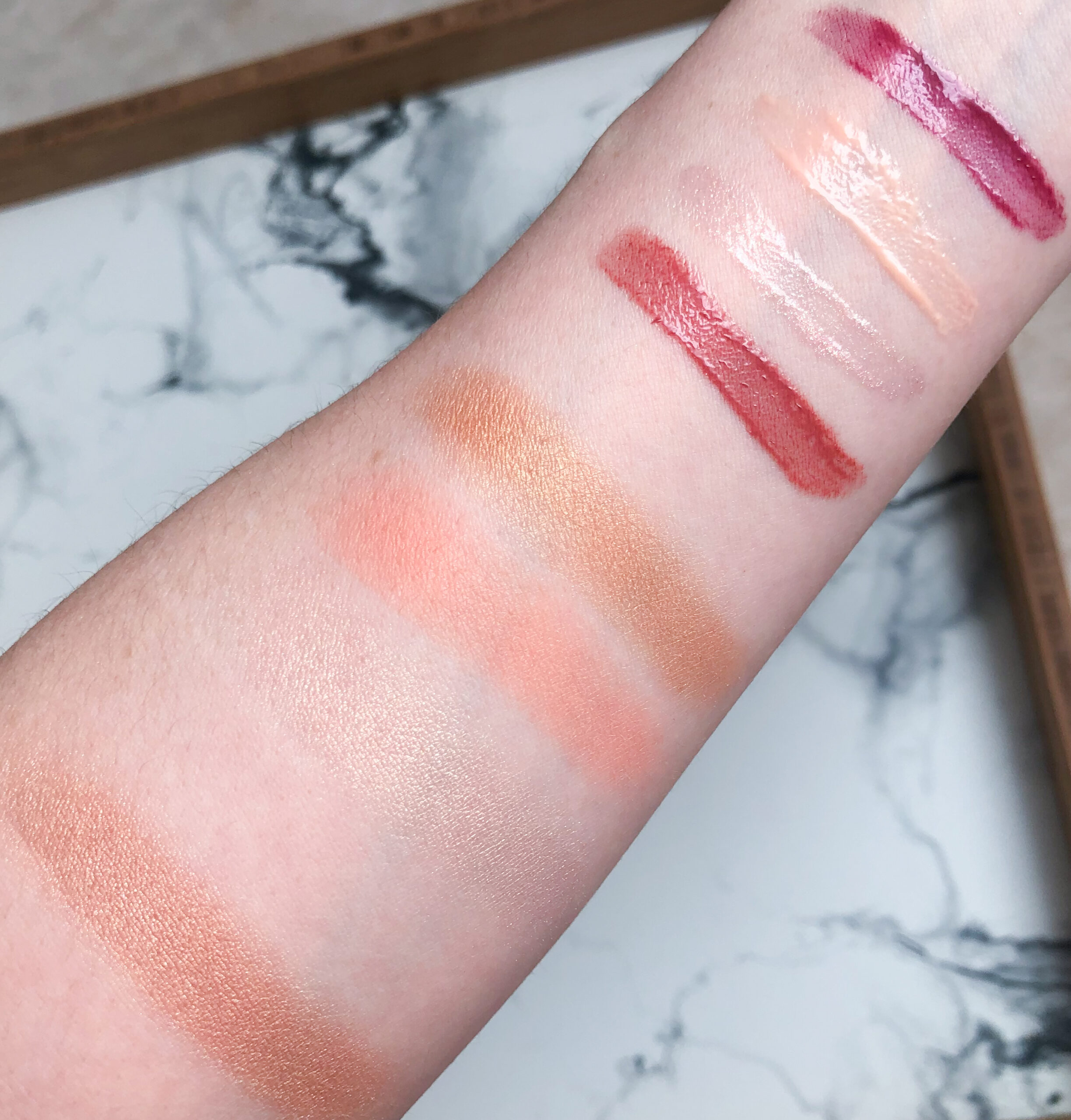 Swatches from left to right: Illuminator, Trio and Gloss Set
I definitely think if you are a Laura Mercier fan there is a good selection of things to choose from and many of thesd would make great stocking stuffers. The caviar eye shadow stick quartet is by far the best set and would be a great gift for anyone looking for a nice selection of cream eye shadows to wear everyday.