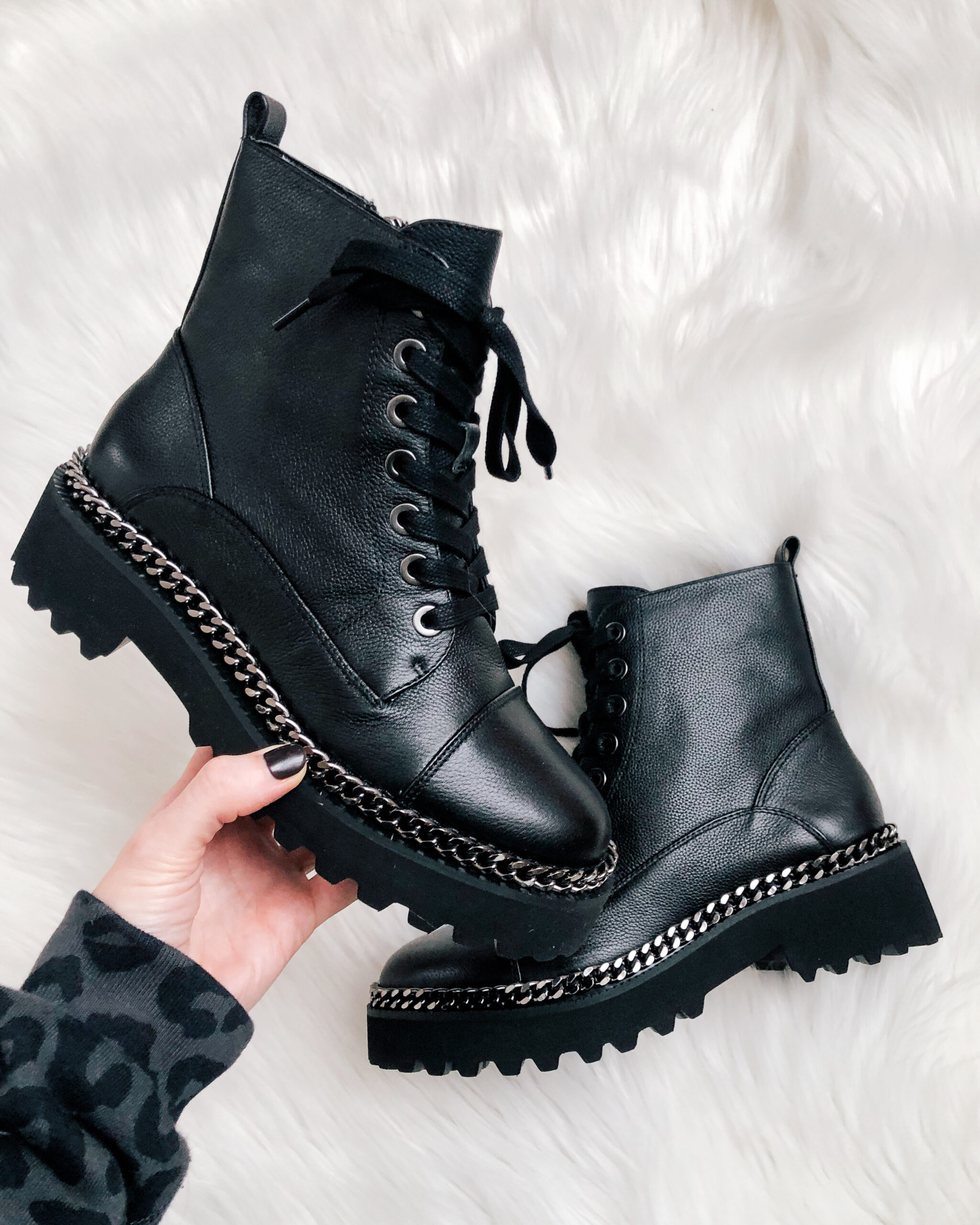 Boots – Vince Camuto
1. I love these gloves because they are tech gloves and I can still use my phone with them on! This leopard print is so perfect to wear with an all black outfit.
2. Many of you have asked for a less expensive version of my Marc Fisher winter boots and I found these for only a third of the price!
3. I've heard so many great things about this winter coat! It comes in a bunch of colors and is lightweight but still so warm.
4. This brand has so many cute graphic tees and sweatshirts and this is the next style I am loving.
5. My favorite headband designer is now making winter hats!!
6. This beaded bracelet is a great layering piece and is under $15.
7. These hook earrings are going on my Christmas list! I love how they hook over the inside of the ear.
8. This cutting board would make a great gift for anyone that loves to cook.
9. For a bit more of a splurge, these lug sole boots are so gorgeous!
10. How stunning is the jewelry from this Black-owned business Khiry?! Gorgeous statement pieces that you will have for years!
11. I love my faux leather leggings so I naturally want to try these faux leather joggers.
12. Two more sweater dress options if you love them as much as I do: this black and white one that looks so cozy and this cashmere one that is a splurge but so timeless.
13. For someone that loves to workout, this Lululemon bomber jacket is a great gift idea. I love the tan color.
14. I love a flocked pre-lit tree for Christmas and this one has so many good reviews!
15. I'm obsessed with the look of these sheepskin pillows!
16. Target has so many good wreaths this year and this one is one of my favorites.
17. These fuzzy slippers are selling fast – I love the colors and simple design.