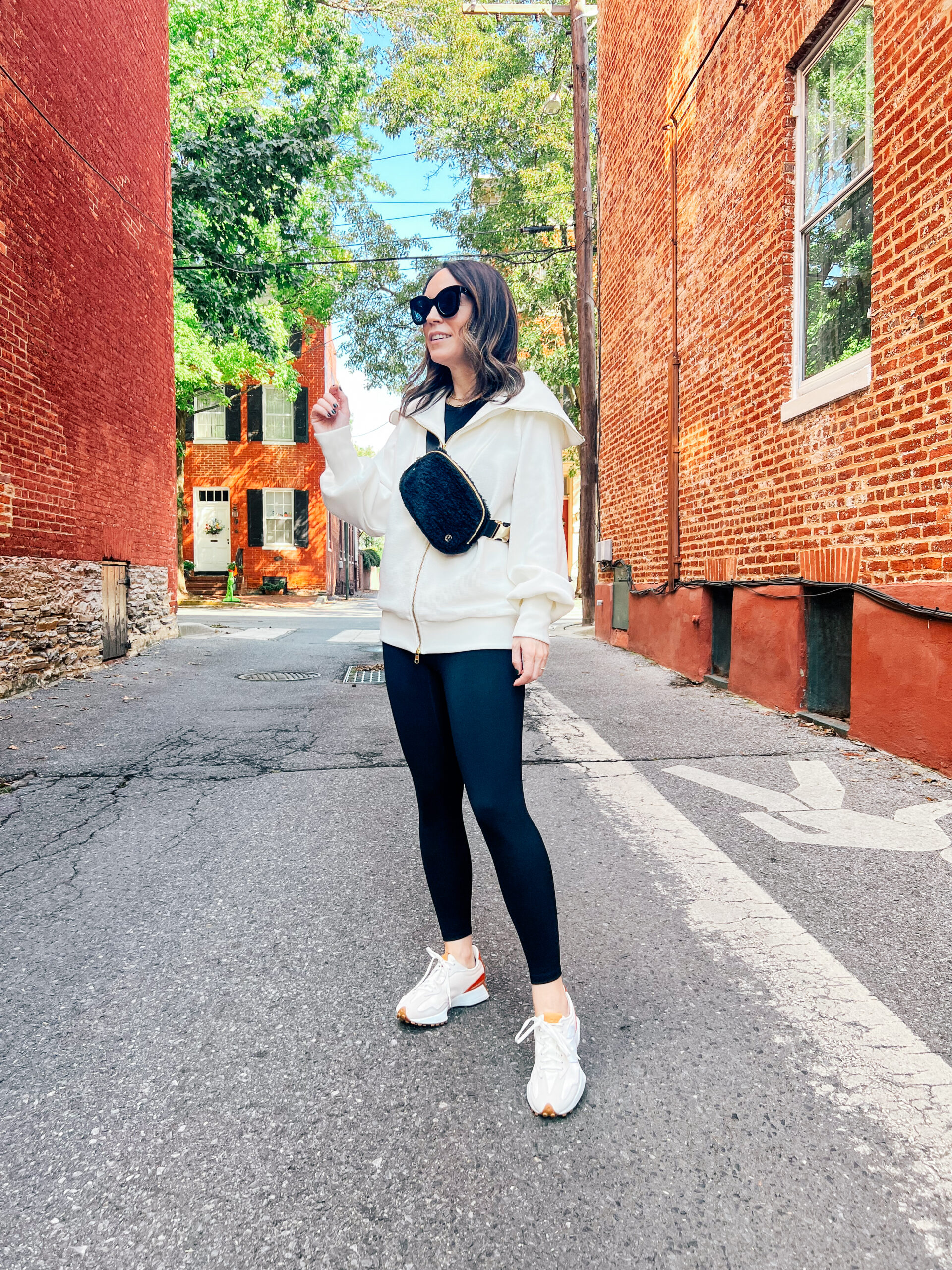 Pullover | Tank | Leggings | Sneakers | Bag | Sunglasses
Friday Finds 9.30
1. Ugh I didn't want to love the uber popular Mango coatigan but I ordered it and I am in love. It's a tad oversized but still beautiful and sooooo comfy to wear.
2. I finally ordered this luxe lip oil to test and sadly I've been loving it. LOL
3. I just watched Savior Complex on HBO Max (or Max as they are calling it) and wow what a documentary. So many thoughts and conflicted feelings. If you've watched it, what do you think?
4. For all my packaging obsessed people, this limited edition collection from Dior beauty that just launched is stunning!
5. To be honest, one of my favorite things back in the day when I read magazines all the time was the product roundups that the editors were loving. This one is the 19 best makeup essentials from all the editors.
6. I loveeeeee a cleansing gelee. Not many brands make them as much anymore but I still love the texture and feel of them. Estee Lauder just launched a new one for their Advanced Night Repair range.
7. Big chunky ear cuffs or stacked ear cuffs are so popular at the moment and I'm totally into it! Here are a few that are insanely chic: love the little dangly pearl detail, a silver and gold set, another mixed metals set and this triple ear cuff is EVERYTHING!
8. So many combat/lug sole boots are too clunky looking, but this pair is sleek, simple and so chic.
9. I wanted a pair of black kitten heel mules that I could wear with a bunch of different outfits and just ordered these. The buckle detail completely sold me.
10. These are a bit pricey but I want a nice dressier pair of black leggings that don't have a workout look to them and I think I want to try these.