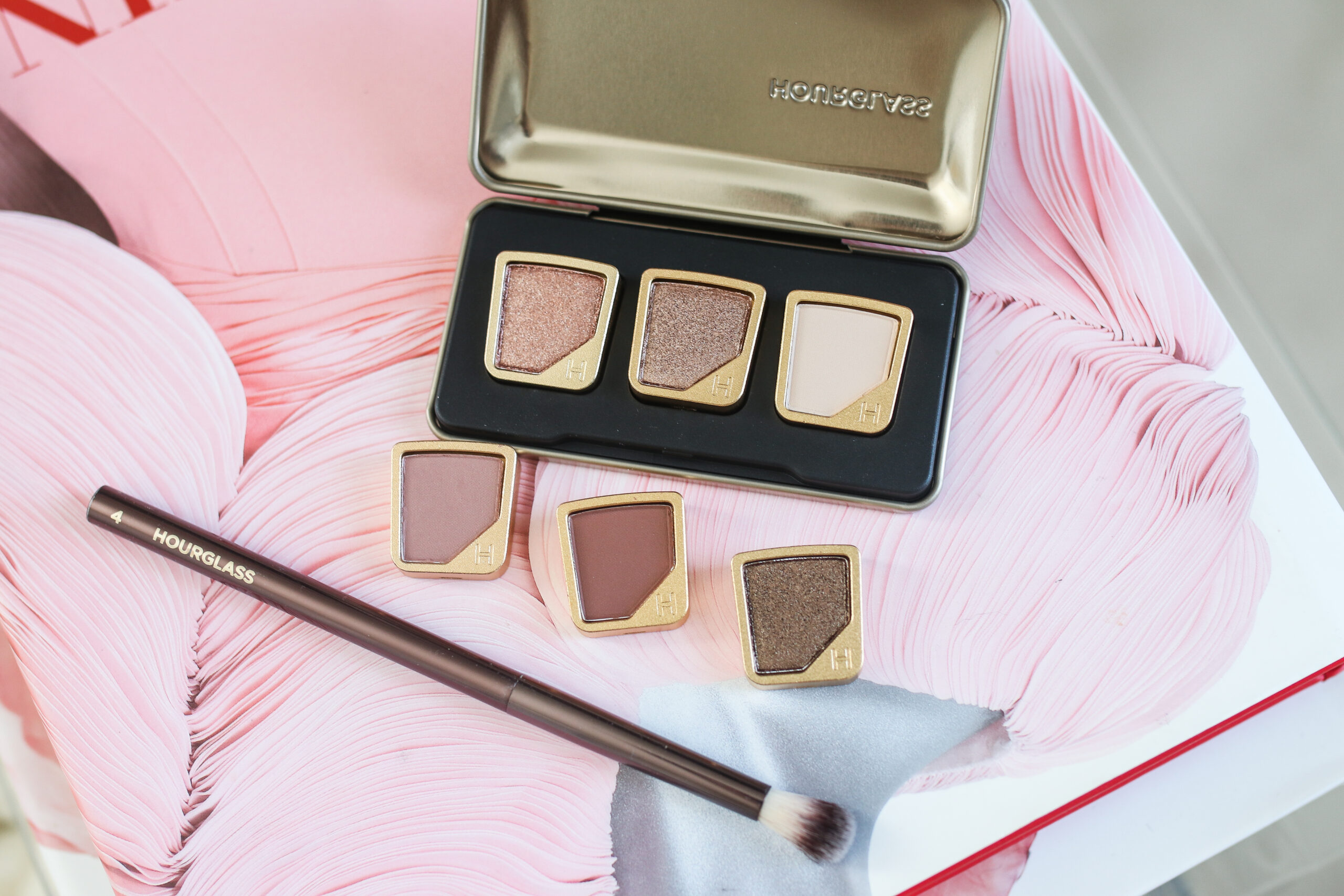 Hourglass just launched a new collection of eyeshadows and I had the chance to test out a handful of their neutral shades. The Curator Eyeshadows come in 3 different textures – satin, matte and metallic. They are sold as individual shadows and you buy the case separately. There are cases for 1, 3 or 5 shadows so you can customize the palette to your preference.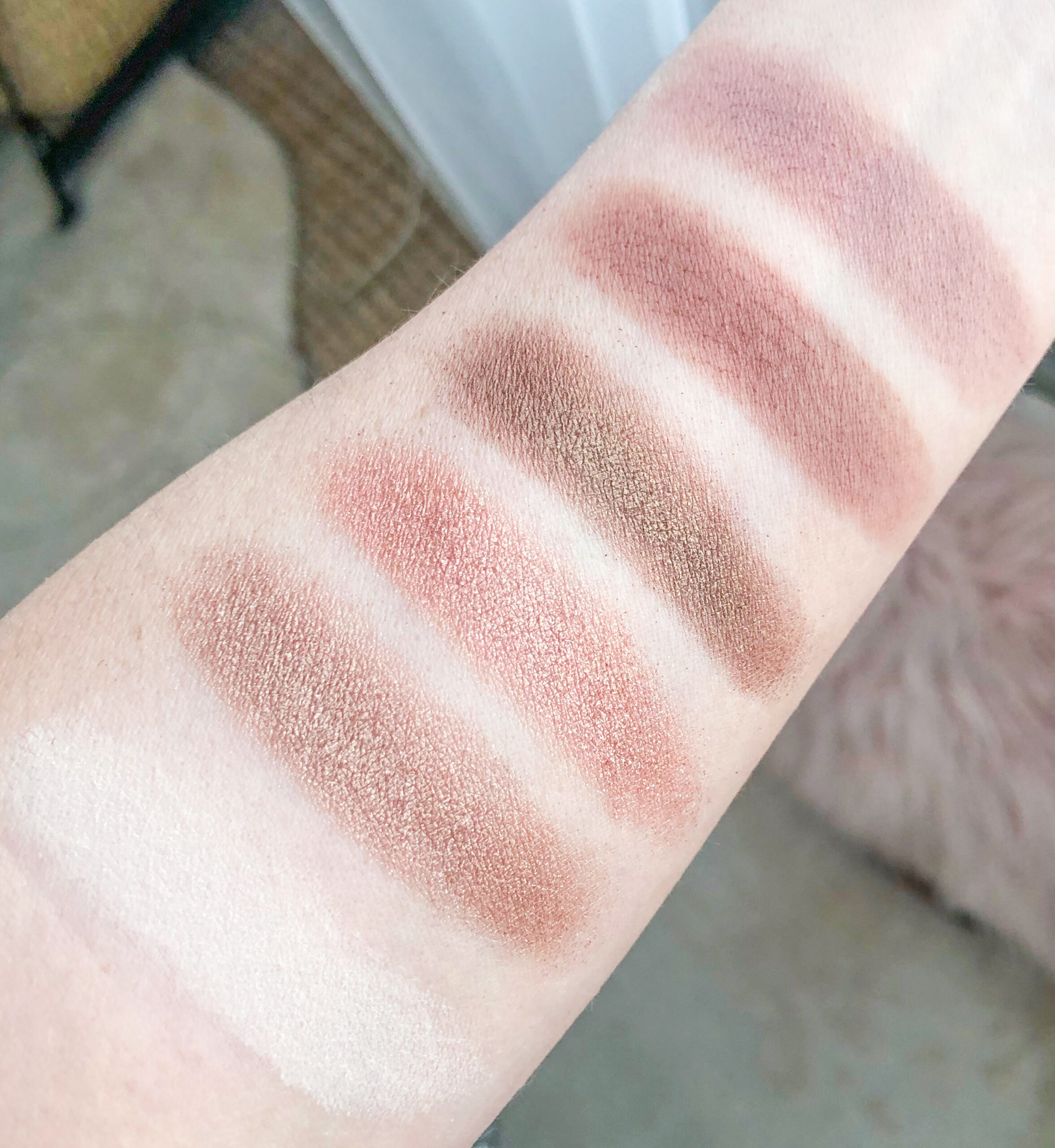 Swatches left to right: Air, Ion, Bee, Orb, Opt and Key
I will say that the shadows and compact are a bit pricey but I do love the idea that I only have to replace the color that I'm out of rather than buying an entire new palette. With a lot of the eyeshadow palettes I use regularly, I will finish one of the colors before the rest and it seems silly to buy an entirely new palette because I'm out of one shade. This is why I love this concept and find it so much more useful and worth the extra price.
Now on to the pigment and payoff of the shadows. WOW. I was soooo impressed! The swatches above were barely two swipes because one swipe gave so much color instantly!  I was also surprised that there was little to no fallout because in the pan there was a ton of fallout around the color when I would put my brush in. But as I applied the brush to my lid, absolutely no color fell on my face. Yay! They are super creamy and easy to blend though I would recommend using a brush to apply. These were definitely a hit for me and I want to pick up a few more shades!