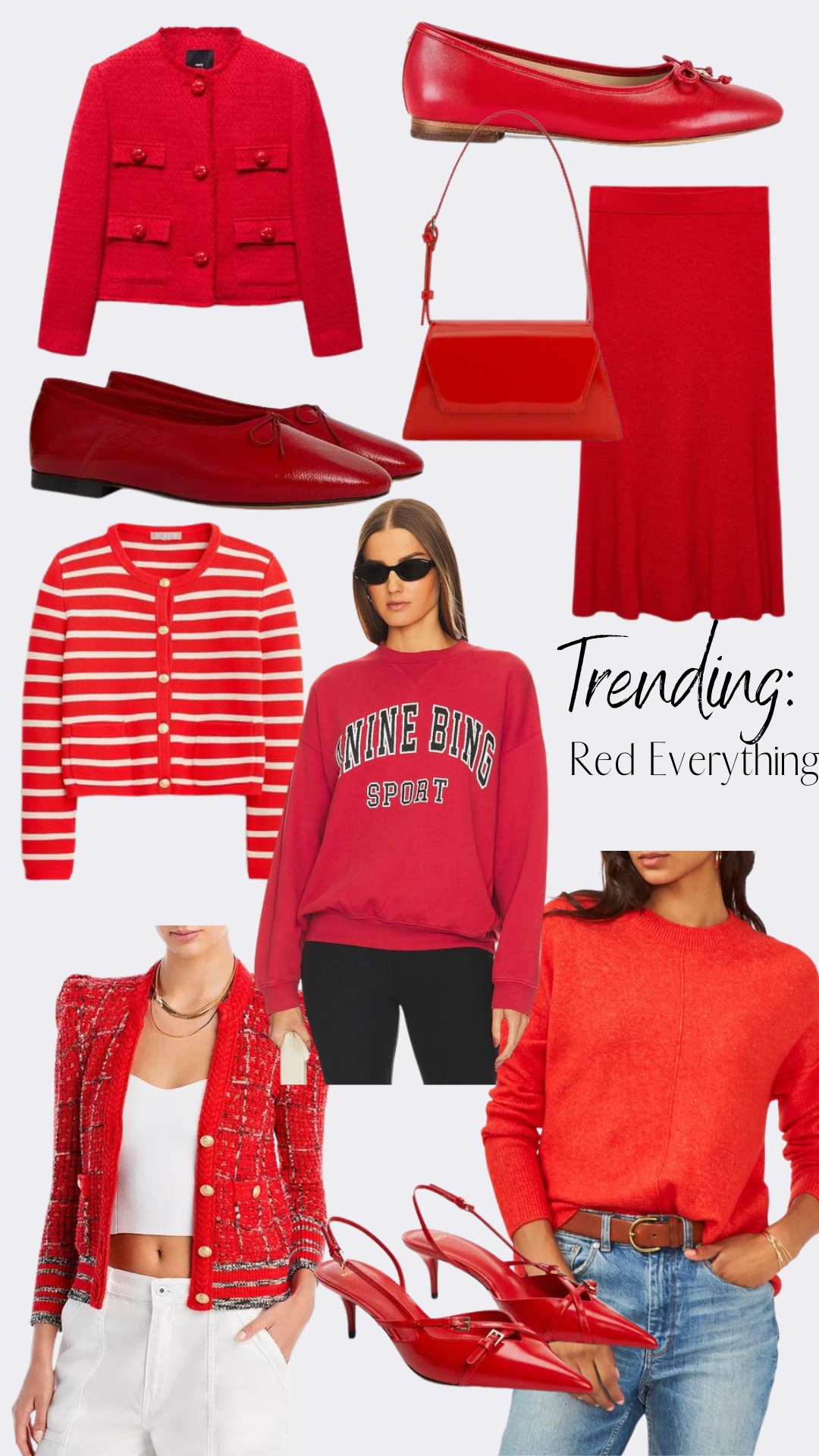 Pocket Tweed Jacket | Sam Edelman Flats | Mansur Gavriel Dream Ballet Flats | Mango Patent Leather Bag | Mango Ribbed Midi Skirt | J.Crew Patch Pocket Sweater | Anine Bing Sweatshirt | L'Agence Jenni Cardigan | Mango Slingback Heels | Vince Camuto Crewneck Sweater
Fall is my favorite season of the entire year – especially the FASHION! It's the time of the year when I experiment the most with my clothing and love to dip my toes into the trends of the season. The color red is one of the biggest trends this year with a brighter cherry red being the color to wear. I personally LOVE wearing red and besides neutrals, it's a color have a lot of in my closet so I am excited to style this trend. In addition to red as the season's color, I rounded up 6 other trends I'm loving for fall and winter in today's post.
7 Trends To Add To Your Fall Closet
Cardigan Jackets AKA The Lady Jacket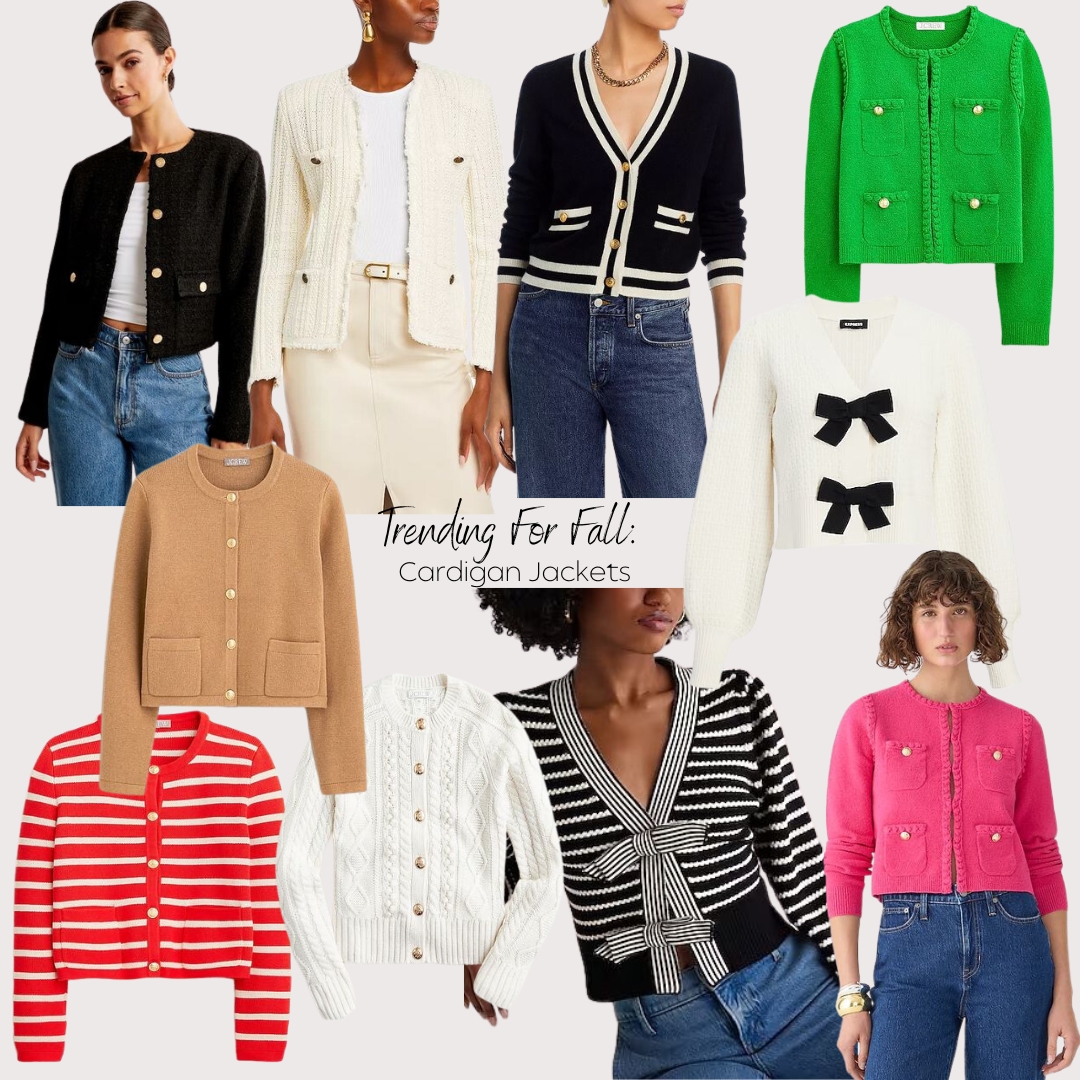 Black collarless tweed jacket | Fringe trim cardigan | Stripe trim novelty button cardigan | Sweater lady jacket | V-neck bow cardigan | Patch-pocket sweater cardigan | Patch-pocket sweater cardigan | Cable-knit cardigan sweater | Striped v-neck bow cardigan | Sweater lady jacket
The whole vibe of this trend is very Chanel-esque without the astronomical price tag. It's a nice change from a blazer and I love all the gorgeous prints and details so many of the cardigans have this season. Perfect for the workplace but would also pair well with sneakers and jeans for the weekend.
Bomber Jackets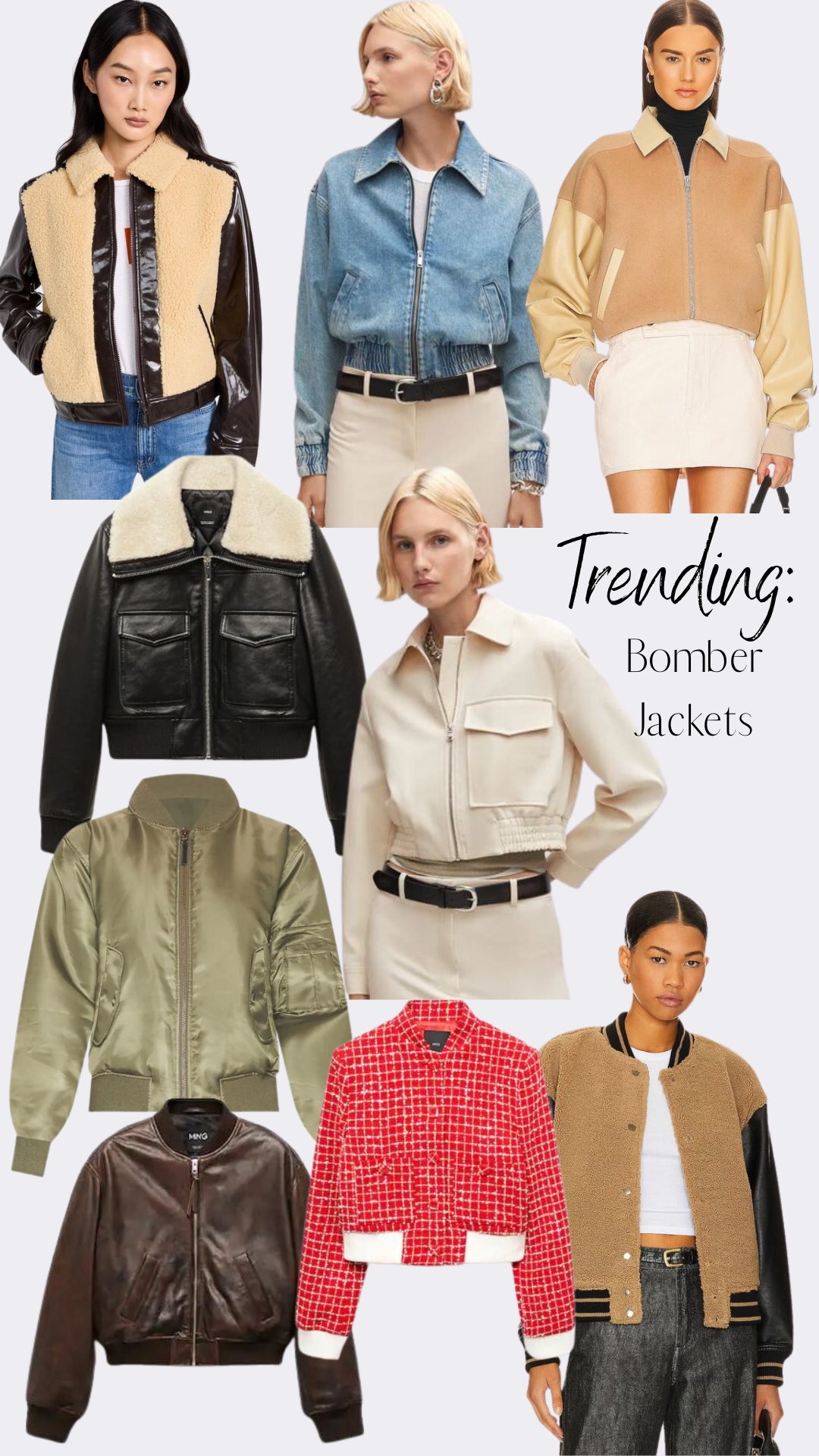 Mother Sidecar Jacket | Mango Denim Bomber Jacket | Helsa Faux Leather and Wool Bomber | Mango Double-Faced Bomber Jacket | Mango Cargo Pocket Bomber | Anine Bing Leon Bomber | Mango Leather Bomber Jacket | Mango Pocket Tweed Jacket | Steve Madden Florence Bomber Jacket
For me, I love the more polished and dressed up bomber jackets and they are a great option to throw on during this in between weather before it gets too cold. I've seen them styled with cargo pants, denim midi skirts and trousers so the outfit options are endless for this piece.
Ballet Flats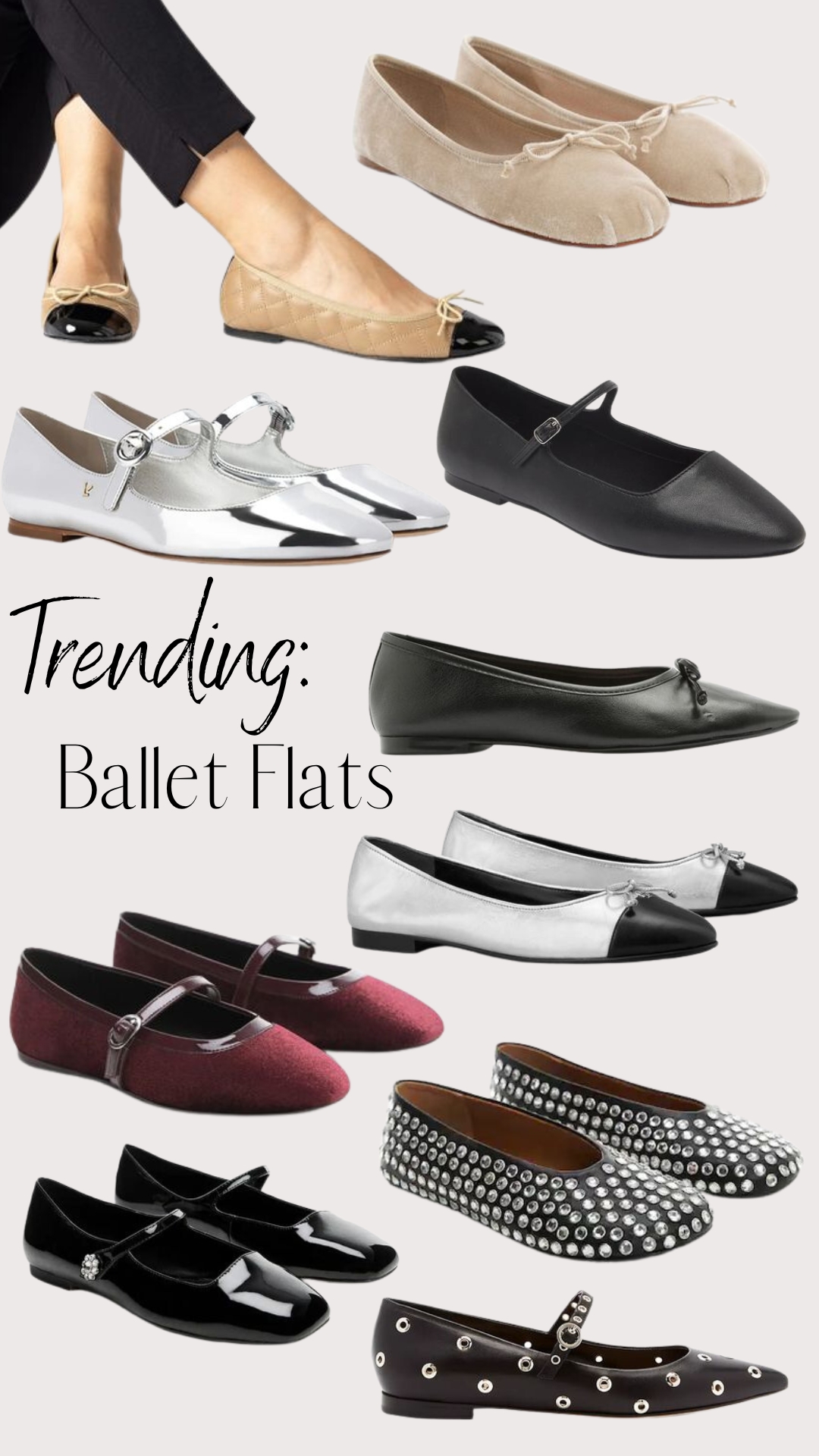 Jon Josef Quilted Ballerina Flats | Mango Velvet Ballerina Shoes | Larroude Blair Mary Jane Flats | Open Edit Regina Mary Jane Pointed Flat | Schutz Arissa Leather Ballet Flats | Tory Burch Cap Toe Ballet Flats | Mango Velvet Ballerinas | Mango Rhinestone Ballerina | Mango Jewel Button Ballerina | Gianvito Rossi Embellished Leather Ballet Flats
While ballet flats are always in style, we are seeing a much more defined "ballet" style shoe with the strap across the foot and a slightly square-ish toe. It reminiscent of actual ballet shoes or point shoes. Not everyone is excited about this style, but as someone that loves a comfy flat, I am thinking I may try this trend. I've seen them styled with more masculine pieces such as wide leg trousers or cargo pants and leather jackets and I love the idea of wearing something sort of soft (ballet flats) with a harder more edgier piece (leather jacket).
Wide Leg Jeans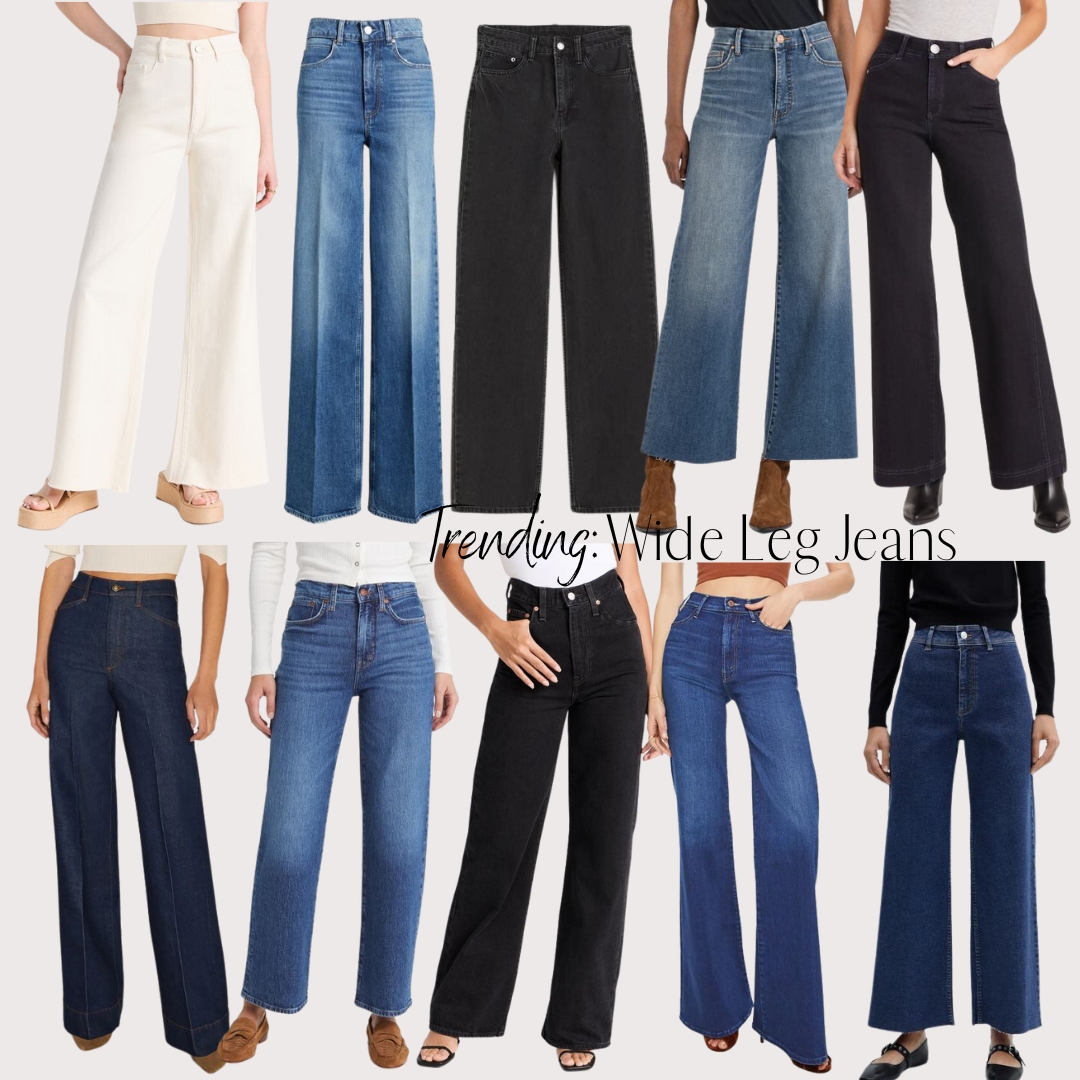 DL1961 Hepburn Wide Leg Jeans | Paige Sasha High Waist Wide Leg Jeans | H&M Wide Ultra High Jeans | Kut from the Kloth Raw Hem Ankle Wide Leg Jeans | Wit & Wisdom Skyrise Wide Leg Jeans | Favorite Daughter Super High Waist Wide Leg Jeans | Madewell Perfect Vintage Wide Leg Jeans | Levi's Ribcage Wide Leg Jeans | Mother Hustler Roller High Waist Wide Leg Jeans | Mango Denim Culotte High Waist
I already shared my immense love and styling ideas for wide leg jeans in this post so I am definitely going to be wearing this trend in fall! From a slightly wider straight leg to very voluminous wide leg fit, there is something for everyone with this trend.
Cargo Jeans and Cargo Pants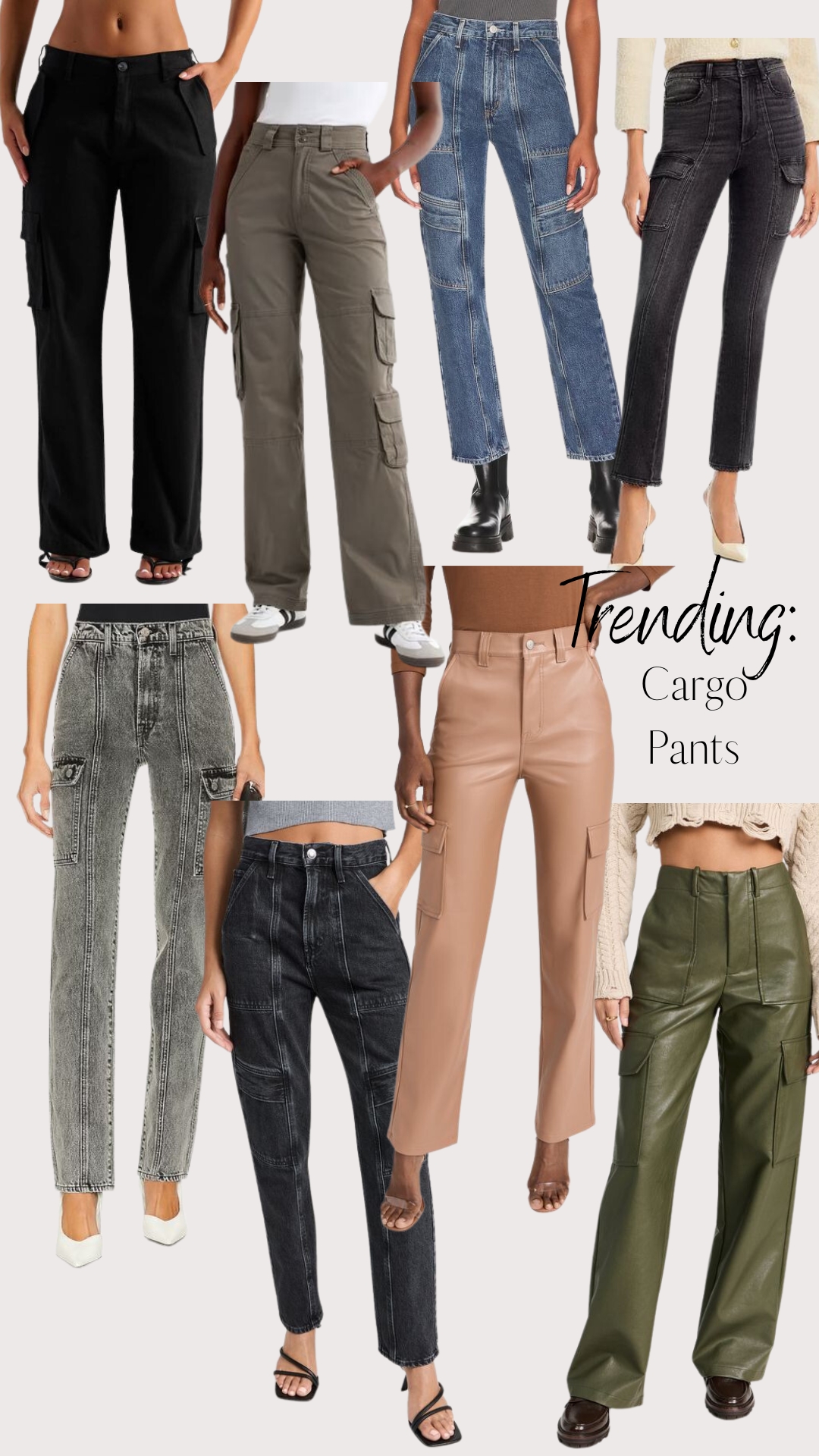 Naked Wardrobe Camo Cargo Pants | Abercrombie Relaxed Cargo Pants | Agolde Cooper Cargo Jeans | Aqua Denim Cargo Pants | Grlfrnd Harper High Rise Cargo Pants | Agolde Cooper Cargo Jeans | Pistola Denim Faux Leather Cargo Pants | Wayf Cargo Pants
I wasn't excited about this trend at first but I have since come around because there are so many gorgeous slim and chic styles with cargo pockets added. You don't have to opt for some super oversized style to participate in this trend. I've even seen some gorgeous cargo trousers that would be suitable for the workplace.
Kitten Heels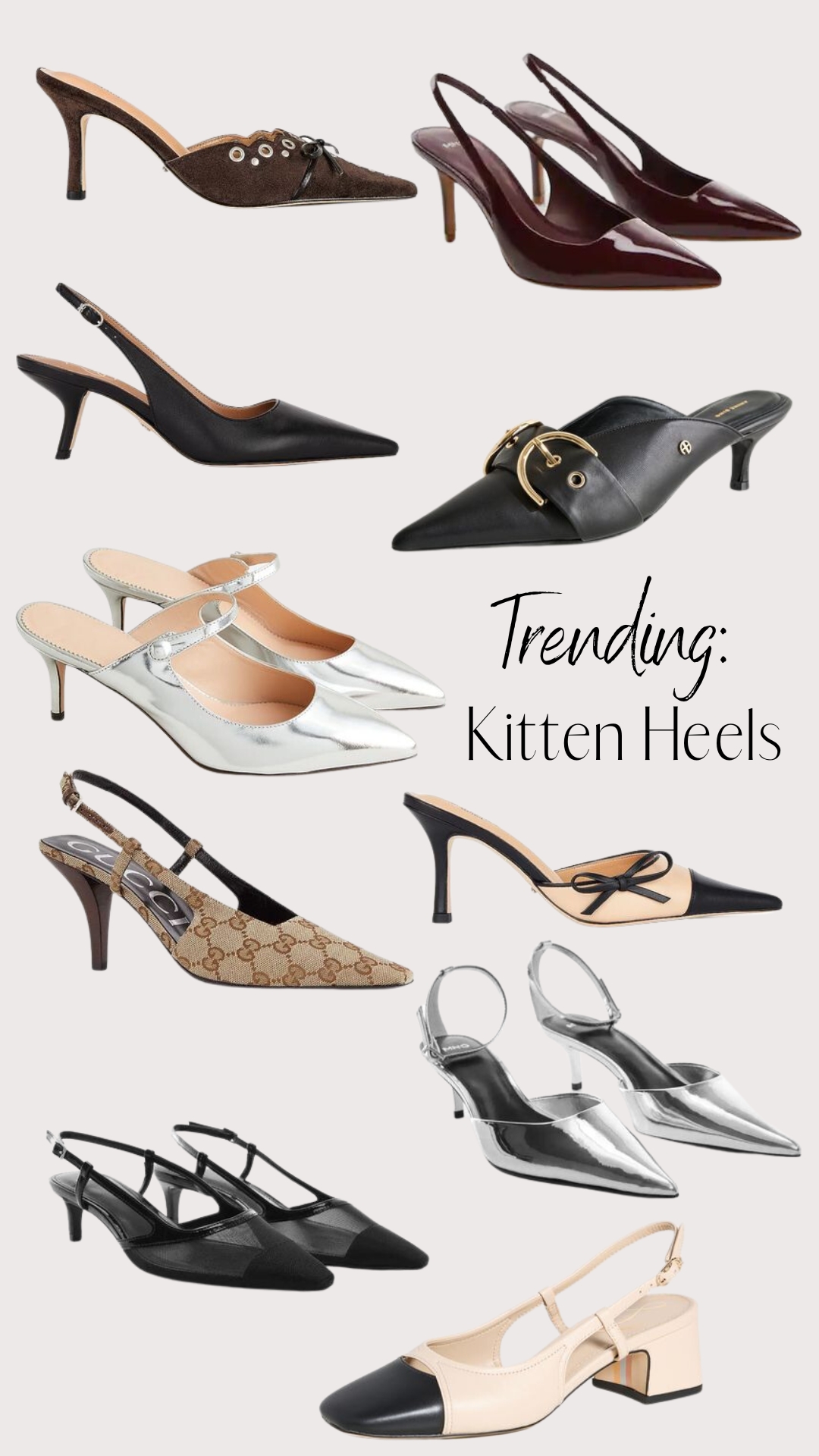 Tony Bianco Shae Mule | Mango Pointed Toe Heel | Sam Edelman Blanka Sling Back | Anine Bing Zoe Mules | J.Crew Colette Mule Heels | Gucci Pointed Toe Sling Backs | Tony Bianco Shirley Mules | Mango Metallic Heel Shoes | Mango Net Sling Back Shoes | Sam Edelman Tarra Sling Back Heels
My closet is ready to go when it comes to the kitten heel trend. I have pairs that I've been wearing for nearly 10 years and find that they always look modern and timeless. There was a huge surge in massive platforms the past few years so I am excited to bring the height down a bit to something more walkable for me!
Which fall trend is your favorite?!