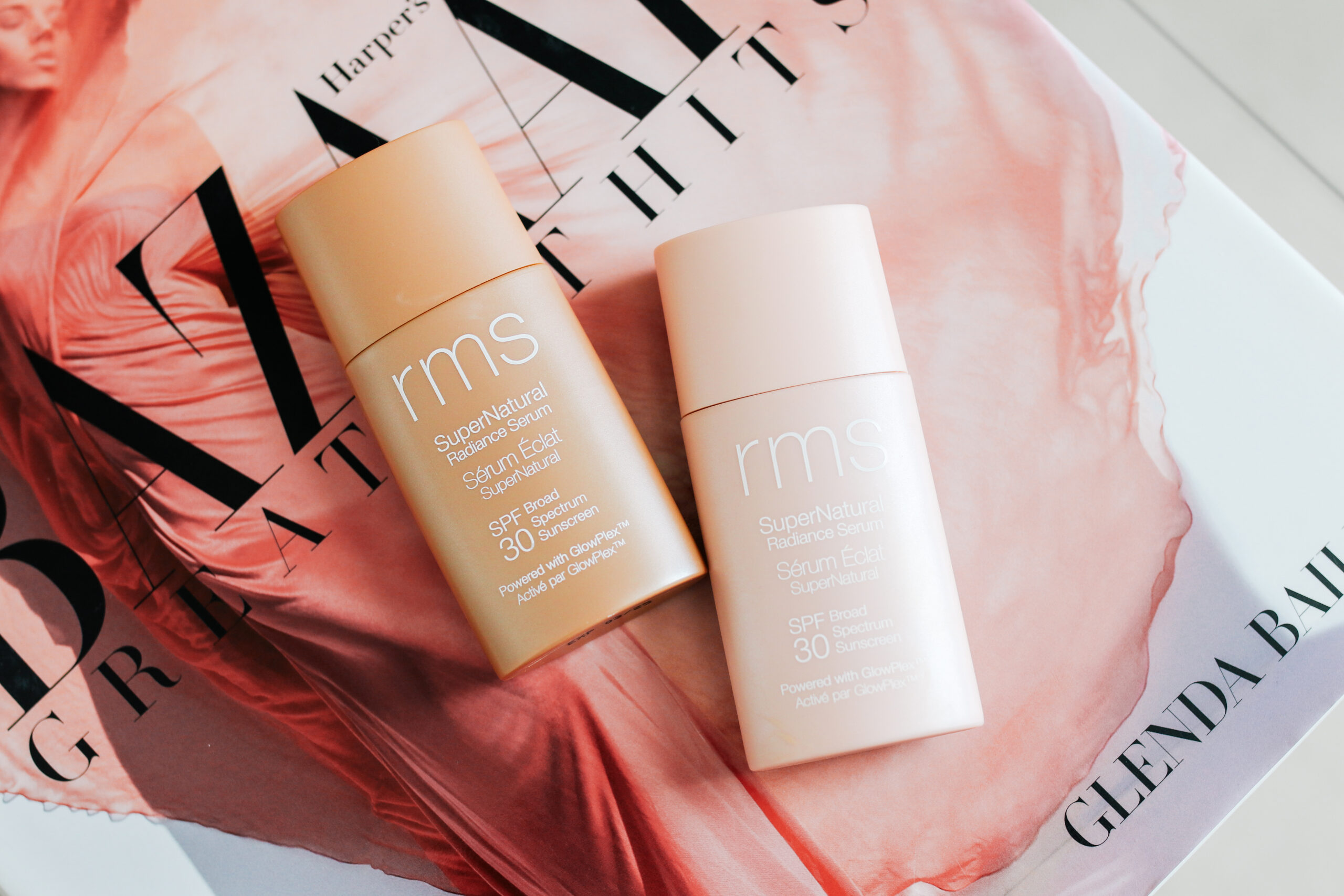 The RMS Beauty SuperNatural Radiance Serum SPF 30 was actually a recommendation from one of my readers who mentioned that she had tried this and immediately fell in love with it. I had seen it while I was scrolling Nordstrom and it caught my eye. But even though I now have more normal to dry skin, my past oily skin self still gets nervous about the words "radiant" and "glowy". But let me tell you, this product has absolutely blown me away!! Like already made my "Best of Beauty 2023" list and the year isn't even over.
I've tried a handful of RMS Beauty products over the years and some were nice but nothing really wowed me. Then I tried the HydraBlush formulation and was obsessed! For a powder blush, it is the smoothest and creamiest texture. And then I stumbled upon the SuperNatural Radiance Serum SPF 30 and have already determined that it will be a repurchase as soon as I run out. It is unlike any other glowy primer or SPF I have ever tried.
RMS Beauty SuperNatural Radiance Serum SPF 30 Review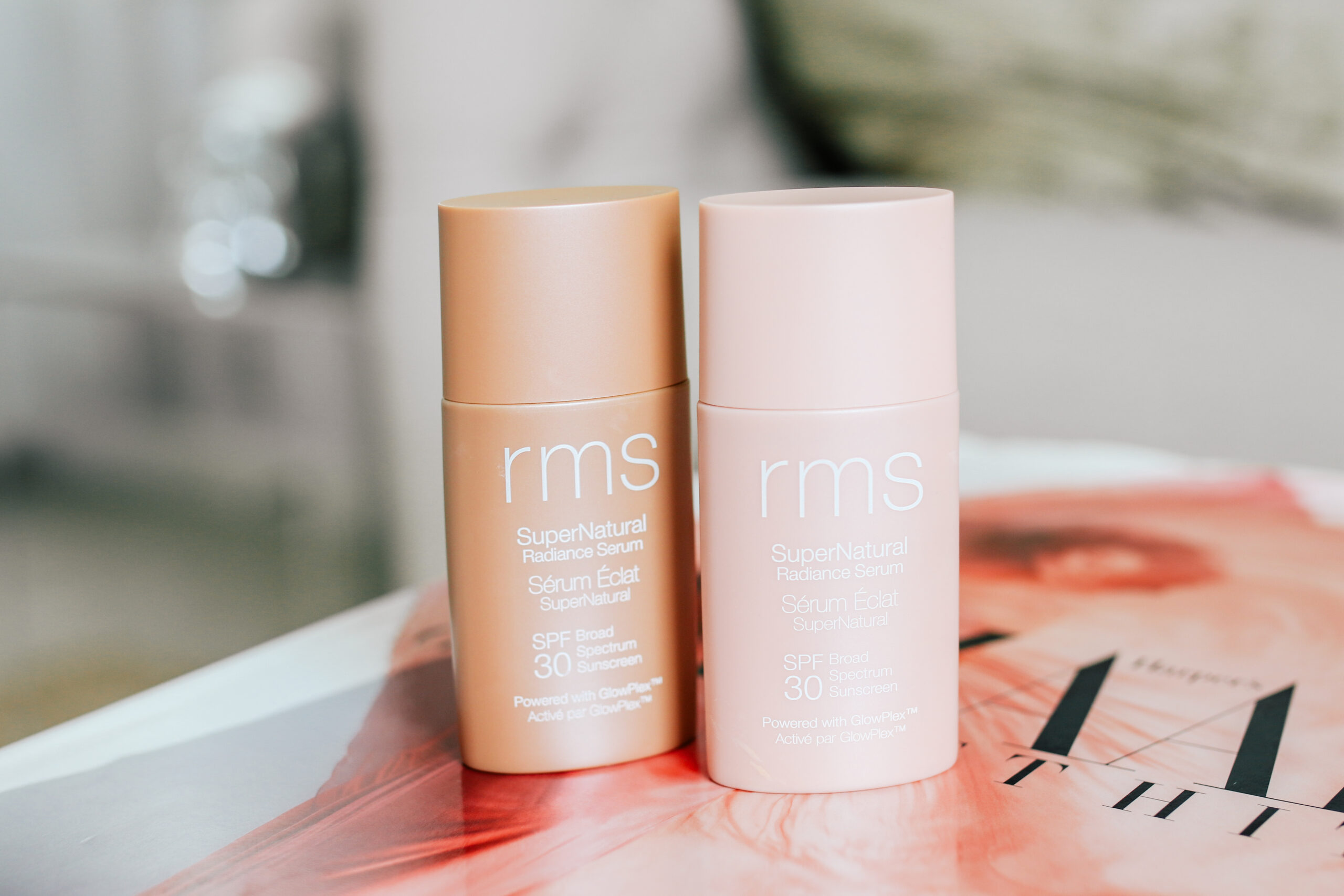 This product is designed to be multi-purpose and correct, provide radiance and protect. It's a tinted sunscreen that provides broad spectrum protection while also nourishing the skin and creating a soft focus radiance to the skin. Skincare ingredients such as niacinamide and pea extract help to smooth the skin and boost brightness over time. Their GlowComplex technology allows the formula to color correct, blur imperfections and provide a glowy not glittery effect.
For me, the first time I tried this on the skin I was speechless with how gorgeous it looked. It immediately blurred imperfections, evened out my skin tone and provided the most healthy "I just had a facial" glow to the skin. My skin is more normal to dry so it suits me perfectly though I don't find that it gets more greasy as the day goes on. So those with more oily skin types may find this could work for them as well.
How To Use the RMS Beauty SuperNatural Radiance Serum SPF 30
Use it as a daily sunscreen
Since it does have SPF 30, this would be a great daily sunscreen. It is quite pigmented so start with a small amount and build up as needed. But be sure you have applied enough to provide adequate protection. If not, I would use this as a makeup primer or lightweight foundation on top of another sunscreen.
Use it as a lightweight skin tint
The formula is designed to help color correct and even out the skin tone so I have loved using this on the weekends as my only complexion product or skin tint. It also helps to blur the appearance of pores and imperfections on its on so this is great for those that don't want to wear a traditional foundation.
Use it as a makeup primer
My makeup looks so amazing when layered over this and gives me just enough of a glow without making me extra greasy throughout the day.
Use it over makeup to highlight the face
Because the formula is richly pigmented, I have used the darker shade on my cheeks as a liquid bronzer. I've also seen videos of the founder using it on her cheekbones and under the eyes to brighten! It's definitely a product that has a ton of versatility.
Mix it with your current foundation to add a bit of a glow
Some of my readers have told me that they have mixed it into their foundations and the effect is absolutely beautiful. The shade Medium Aura is too dark for me to wear regularly but I have mixed it into a foundation that is too pale for me and it gave the most gorgeous bronzy glow.
Apply it with fingers and blend with a sponge
I find that rubbing it into the skin with my fingers gave me the best application and then I would blend it out with a damp makeup sponge.
Swatches of the RMS Beauty SuperNatural Radiance Serum SPF 30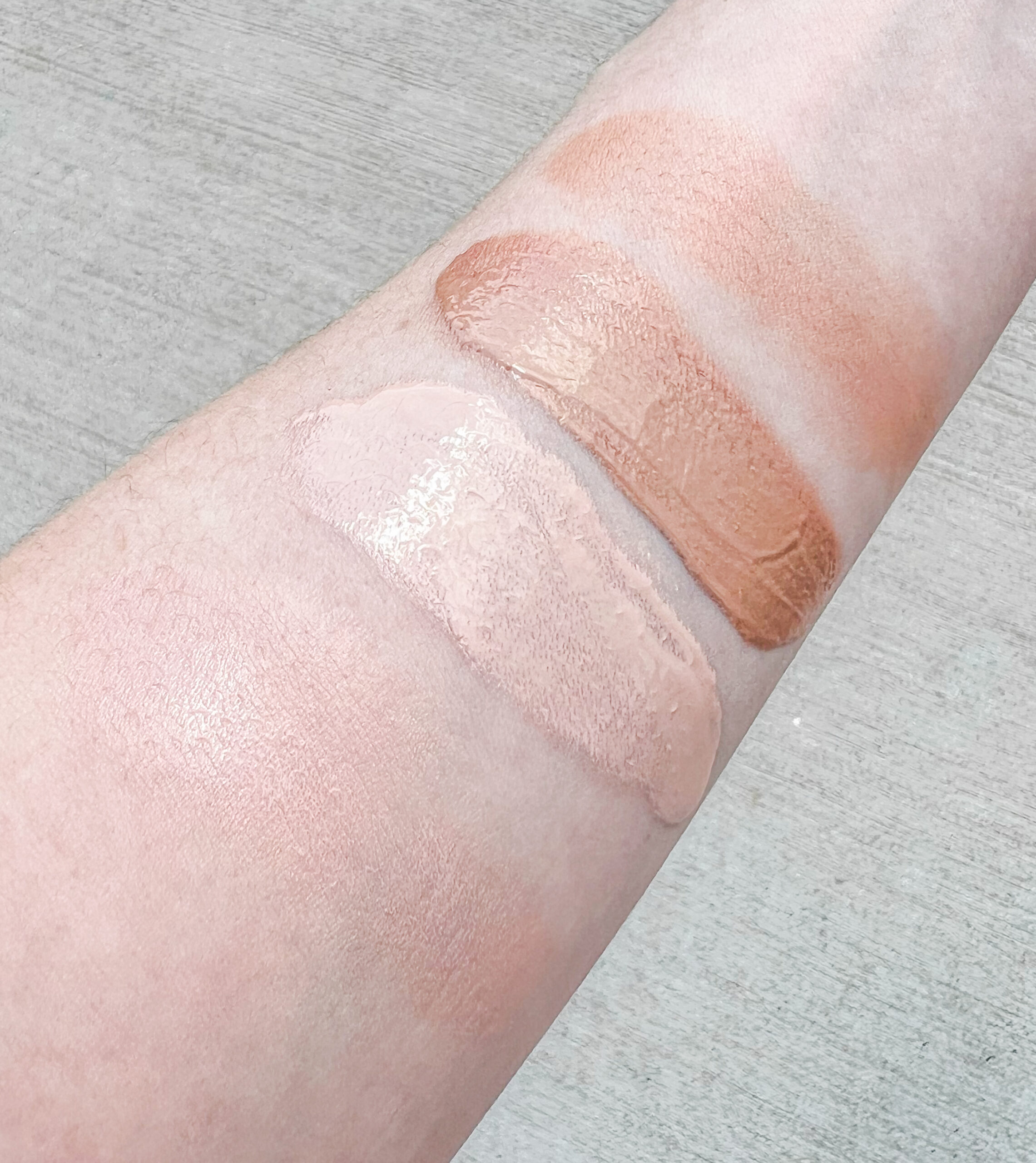 I have swatched shade Light Aura and Medium Aura in the above picture. Light Aura is the shade I wear daily but I have been using Medium Aura underneath one of my foundations that is too pale for me at the moment. I squeezed out a very small amount for the middle swatches and you can see how thick the formula is compared to when I sheered it out. It definitely has a glowy finish but not too much for daytime. There are only 3 shades which is a bit limited but they do seem to adjust to a wide range of skin tones.
Before and After Using the SuperNatural Radiance Serum SPF 30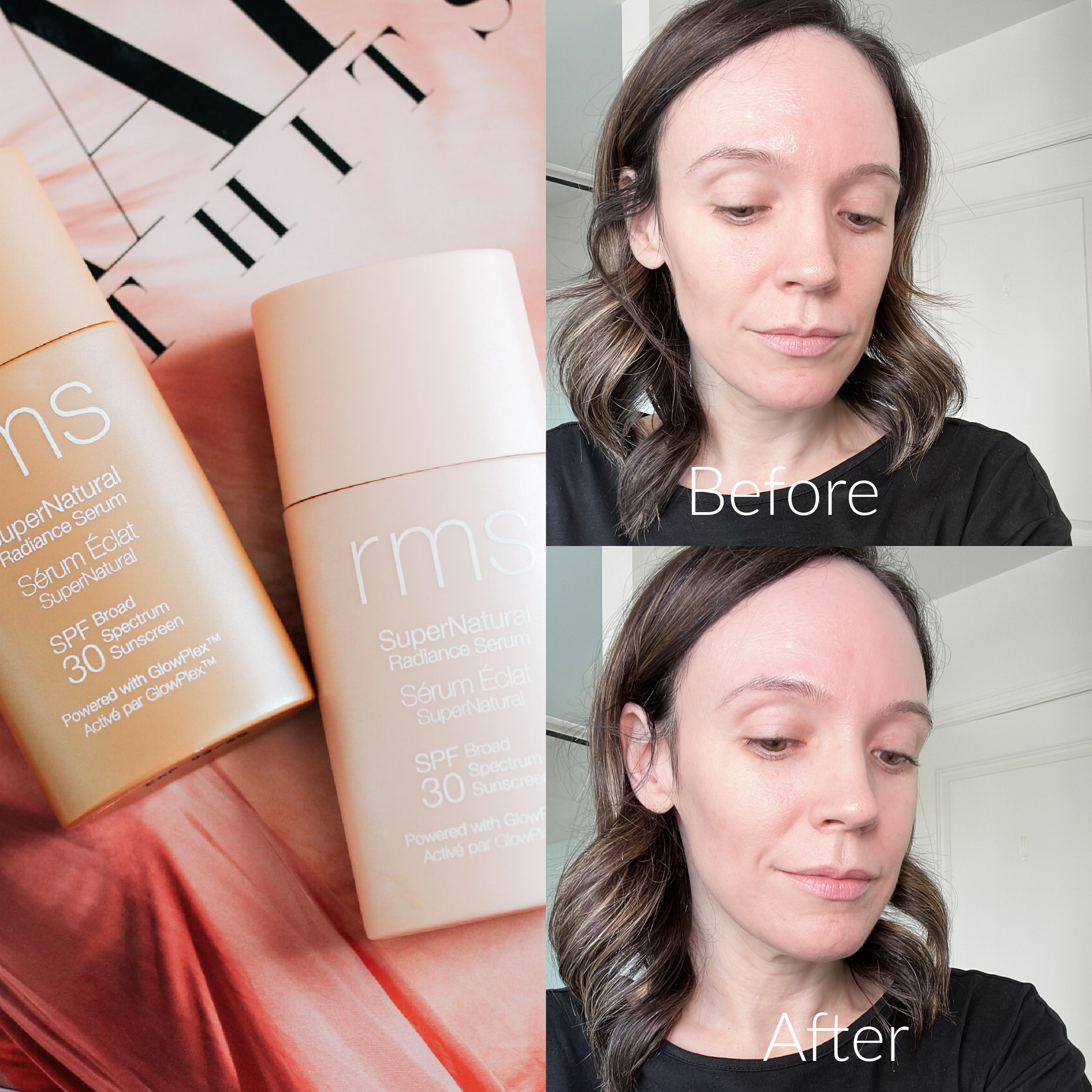 Though the difference is very slight, you can definitely see my complexion looks more even and smooth in the after picture. To be honest, the best way to see the glow in action is to see it in a video (check out my Instagram Reel here of my using it in a makeup look). It definitely minimized my pores and made my skin look a bit less dull and sallow. On the weekends, this is perfect to throw on with nothing else and it instantly wakes up my complexion. I will also add the Medium Aura on the cheeks for a bronzy glow to give my face a bit more color.
Where to Buy RMS Beauty SuperNatural Radiance Serum SPF 30?