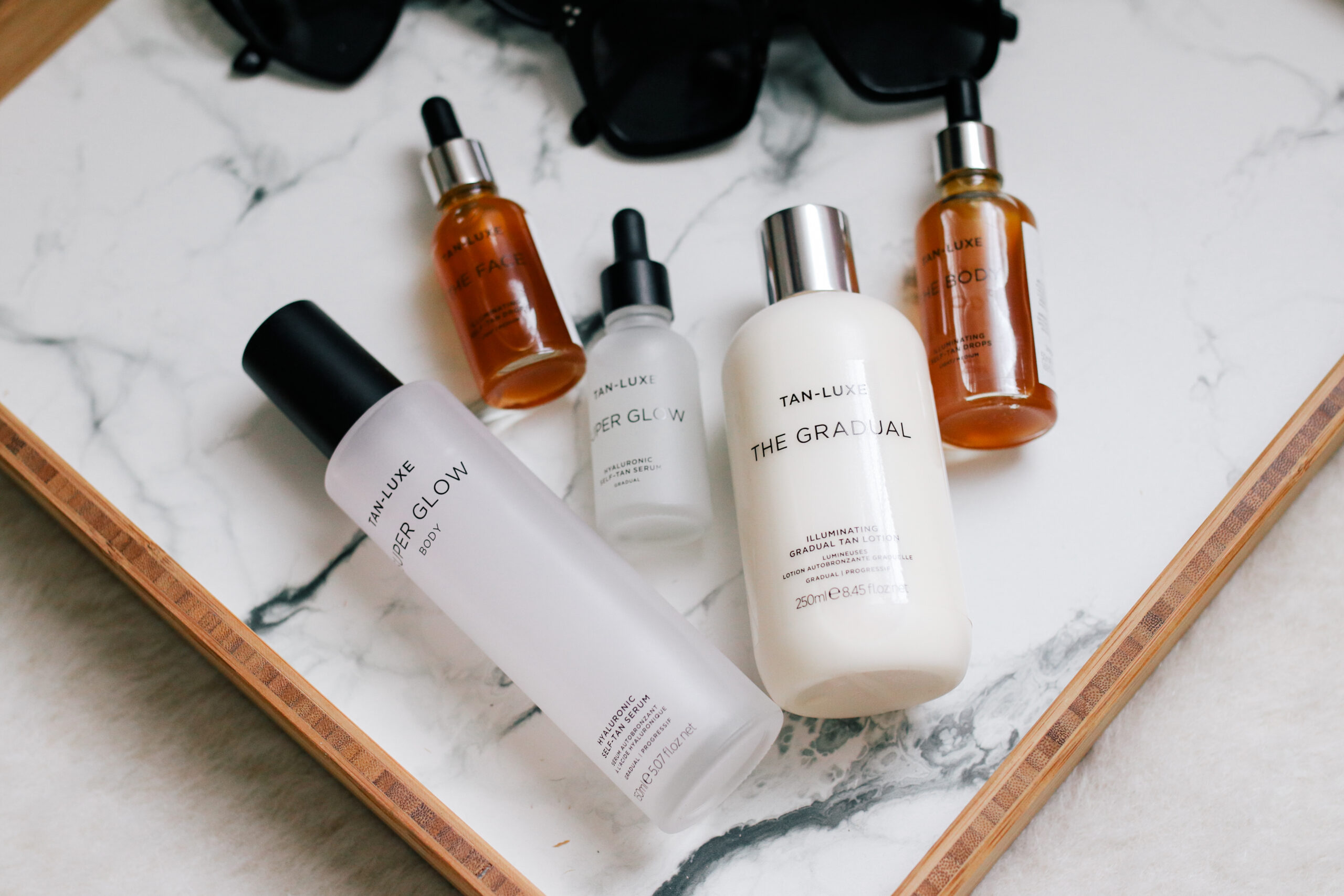 I am very picky when it comes to self tanners because I am so fair and you can really tell if the product streaks, if it's patchy or the if it's the wrong undertone for me. After trying a ton of different self tanners, I have decided a golden undertone works best for my fair skin. Sometimes I have used self tanners that look almost green but develop into a gorgeous golden color so I am fine with that as well. However because I am so fair, I ALWAYS mix every single self tanner with an unscented body lotion. This thins out the product and prevents me from getting any streaks. It may take a few extra days to get the desired color that I want, but I am willing to do that in order not to have to deal with streaks or uneven patches.
I also find that diluting the formula with an unscented body lotion helps the tan fade more evenly. I also apply any body self tanners with rubber gloves. You don't necessarily have to with these products but I find the process of applying it is much easier. I like to make sure I have exfoliated the day before and I will apply body lotion every day after tanning to ensure my skin stays hydrated and it makes my self tan look smoother.
Tan-Luxe Review
Tan-Luxe products have been on my radar for so long and I was able to try a handful of products from the line and I have a review of each one in today's post. The entire Tan-Luxe line has elevated the process of self tanning and made it so much easier while delivering the most perfect and gorgeous sun kissed glow. While I ended up loving all the Tan-Luxe tanning products, The Gradual was hands down my favorite formula.
This is my favorite product out of the bunch and the one I plan to repurchase! It's a gradual tanning lotion that contains raspberry seed oil to help moisturize and condition the skin. I can see a difference the very next day after using this and it is JUST enough color. After using it for 2-3 days in a row, I really get a gorgeous golden glow and it lasts about a week on me – which in my opinion is quite a long time! I still mix it with an unscented body lotion which dilutes it a bit, but the color looks so even and is the perfect amount of tan for my fair skin.
I am a huge fan of hyaluronic acid so I was super excited to test this out. It gives me the lightest color out of everything I tried. I normally  mix it with a body lotion but have used alone and don't find that it streaks. However, the color you will get is VERY subtle even after applying it a few days in a row. I sometimes use this one day and the next day apply The Gradual which is a nice combo.
This is the original product that made Tan-Luxe so popular and I can definitely see why. You can basically customize your self tanner by deciding how many Tan Luxe drops you will add to your body lotion. I get a medium dark color with using this so I have to be very light-handed or else it can be a bit streaky. And I normally apply one drop to each area of the body I am tanning. I like the color that I get but The Gradual lotion is still my favorite.
I was really intrigued to try the face products and while I liked them, I don't think they are for me because I wear a medium coverage makeup everyday and it basically covers up the glow/tan I get from the tan luxe drops. This Hyaluronic serum is VERY subtle which is nice and gives my skin the tiniest bit of color so for the days I am not wearing any makeup, it is gorgeous.
This definitely gave me the most color but since I would cover it up with foundation, I didn't really see the tan on my face. I think both of these would be a great option for those that don't wear foundation often or wear something very sheer so you would be able to see the self tan through the makeup. I only need one drop mixed into my daytime moisturizer to get a nice golden glow to my face.
How to Use the Tan Luxe Drops
Exfoliate the body or face ensuring you remove all prior self tanner
Use a unscented body lotion or moisturizer to mix with the drops
Only add 1-2 drops to start to test how much color you will get once it develops
I prefer to apply the drops + body lotion with rubber gloves because I can get a more thorough application and really rub it in
I apply less product on my knees and elbows because product tends to gather there and can look patchy and uneven
I apply product to my feet last with whatever is remaining on my gloves
I continue to moisturize each day after to ensure my tan stays looking smooth and fades evenly
How Long Does Tan-Luxe Take to Develop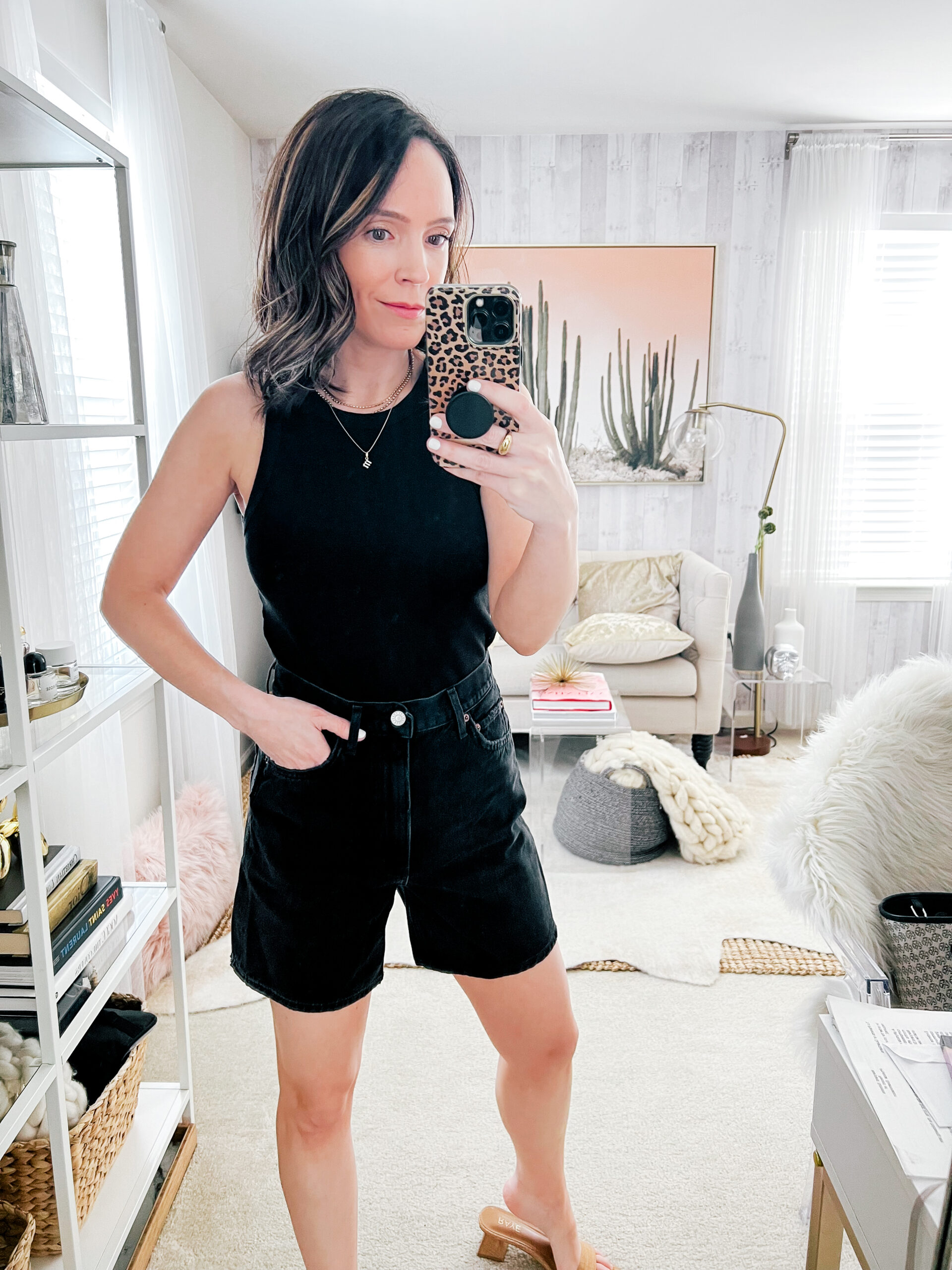 Since I apply my Tan-Luxe drops at night, it usually it perfectly developed by the next morning. I've tried using it during the day but find that it takes 6-8 hours for the color to begin to show so be sure you give yourself enough time. There is a Tan-Luxe Express Self Tanning Water that develops in as little as 30 minutes if you need something immediate.
Related: Summer Glow Up Makeup Guide
Does Tan-Luxe Stain the Sheets?
Personally I have never had an issue with any of my Tan-Luxe products staining my sheets or my clothing. I typically apply at night and never have any product transfer onto my pajamas or sheets.
Does Tan-Luxe Expire?
Tan-Luxe products have a shelf life for 2 years after they are opened.
Tan-Luxe Before and After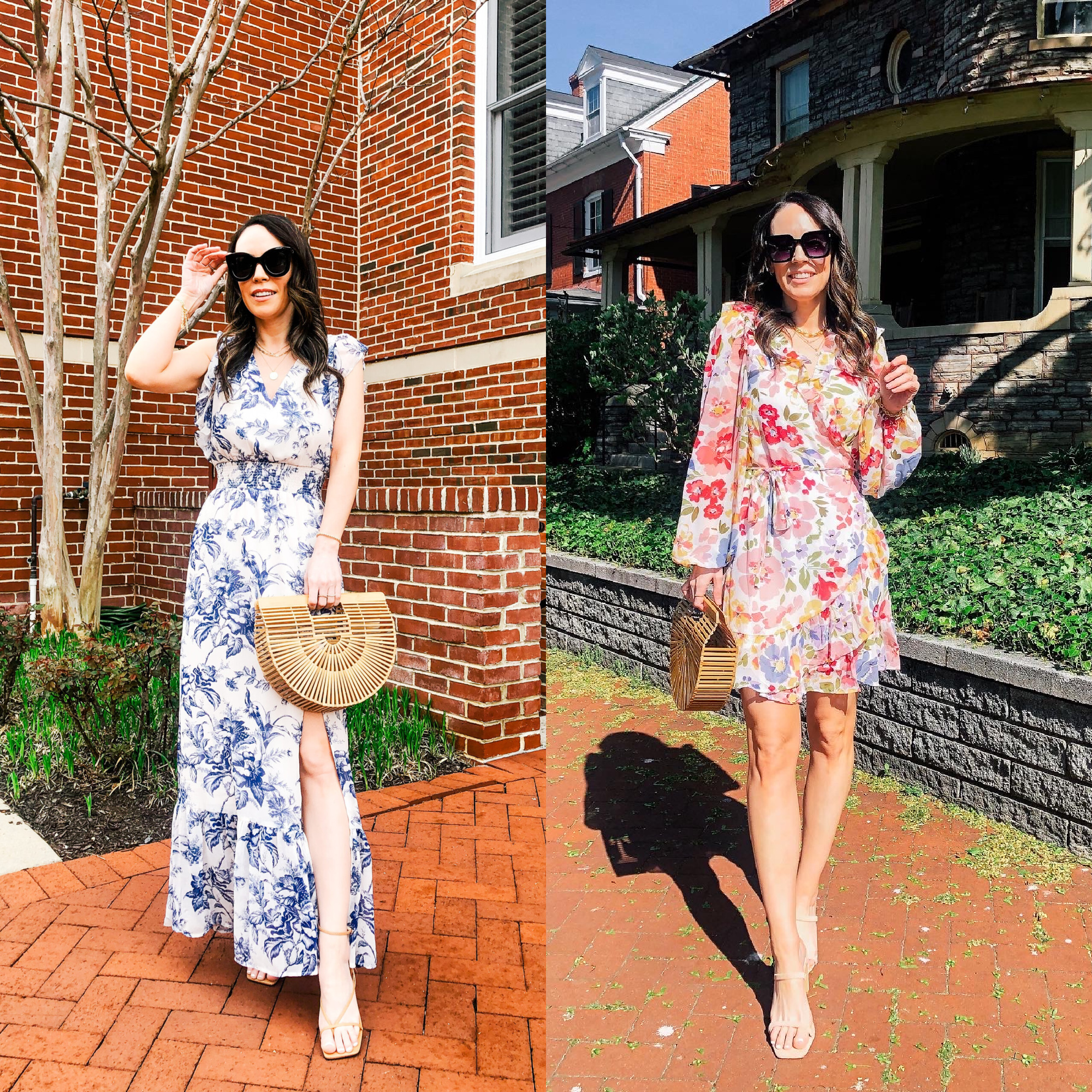 (left picture is before using Tan-Luxe, right picture is after using Tan-Luxe)
I took these photos a few years ago but you can see the difference so well so I thought I would use them for this post. You can definitely see the difference between the left photo and the right photo and how natural the Tan-Luxe looks. My favorite formula is The Gradual and I mix it with my favorite unscented body lotion and it gives me the most subtle yet radiantly sun kissed glow!