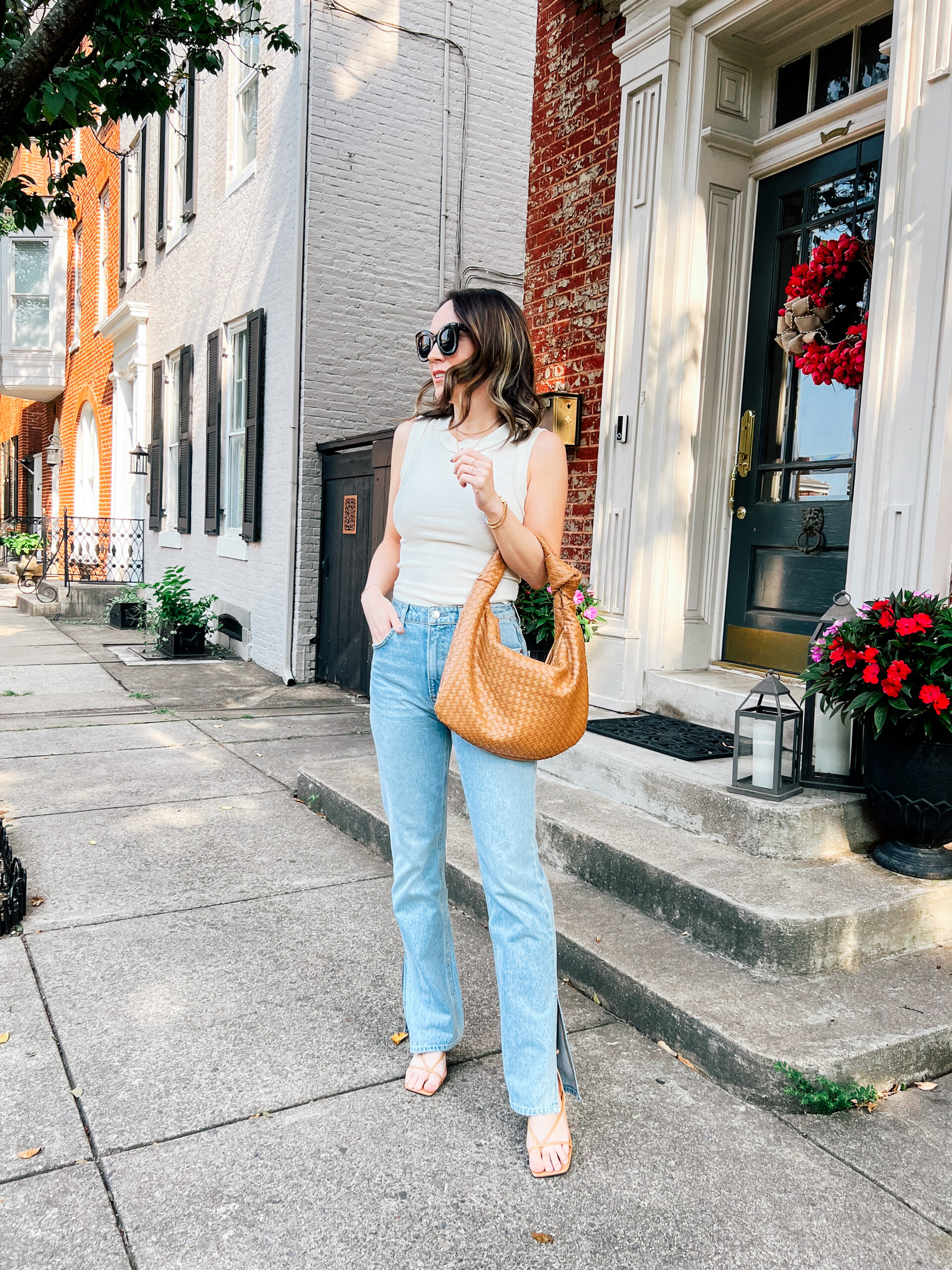 Tank | Jeans | Sandals | Bag | Sunglasses
There are a ton of fall trends happening right now. And while not all will last or be relevant in a year, I am loving this braided bag that has been all over social media recently. It's going to be super popular for fall, but is still a style that you can wear for years to come. This is the Melie Bianco Brigitte Large Recycled Vegan Shoulder Bag. The color I have is Caramel. I did a campaign with Melie Bianco earlier this year and had the opportunity to style a few of her bags. But I was most excited about this one! It's a very similar style to the uber luxe Bottega Veneta Jodie Bag but at a MUCH more reasonable price point.
How to Style the Melie Bianco Brigitte Shoulder Bag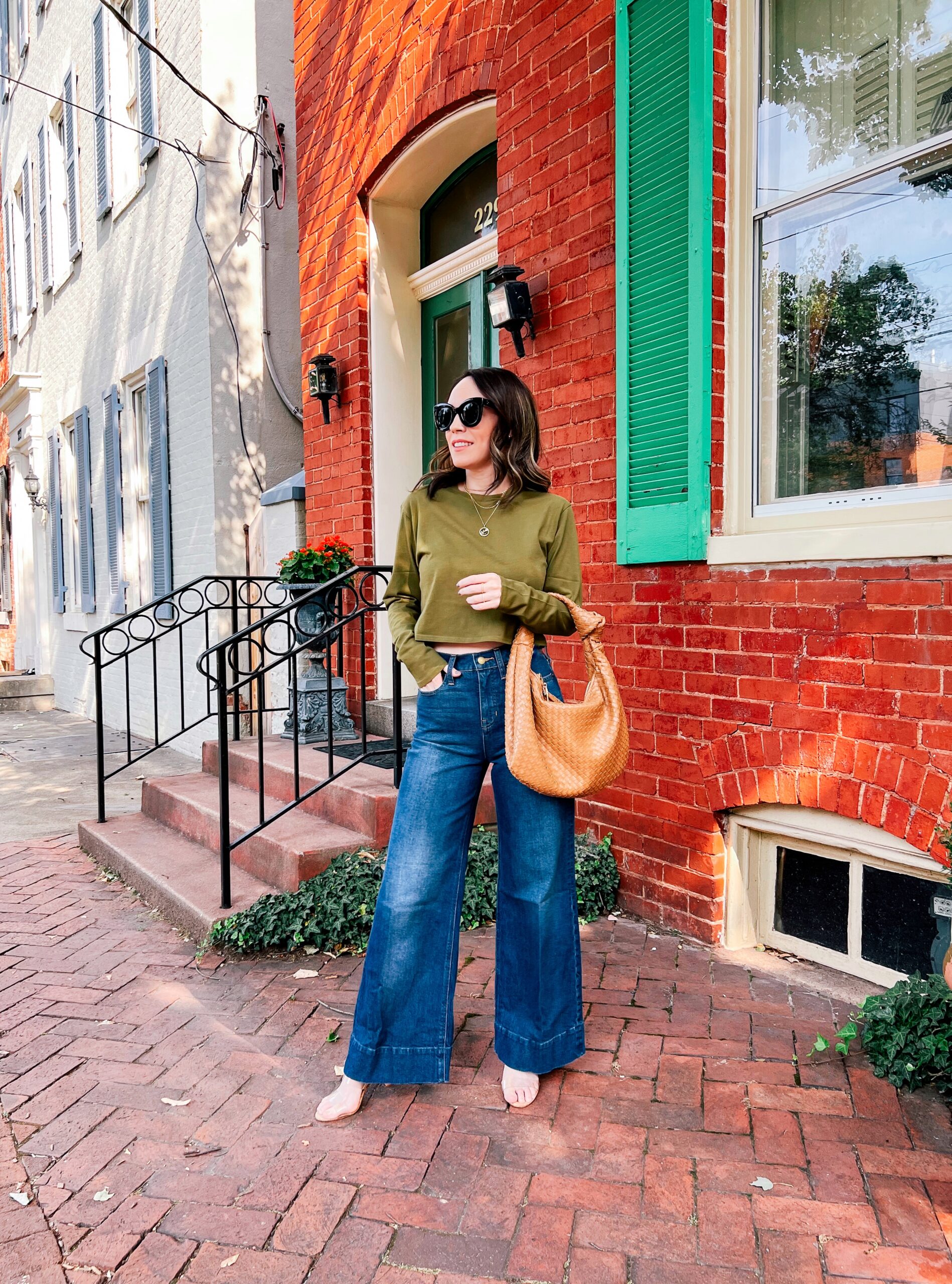 Shirt | Jeans | Shoes | Bag | Sunglasses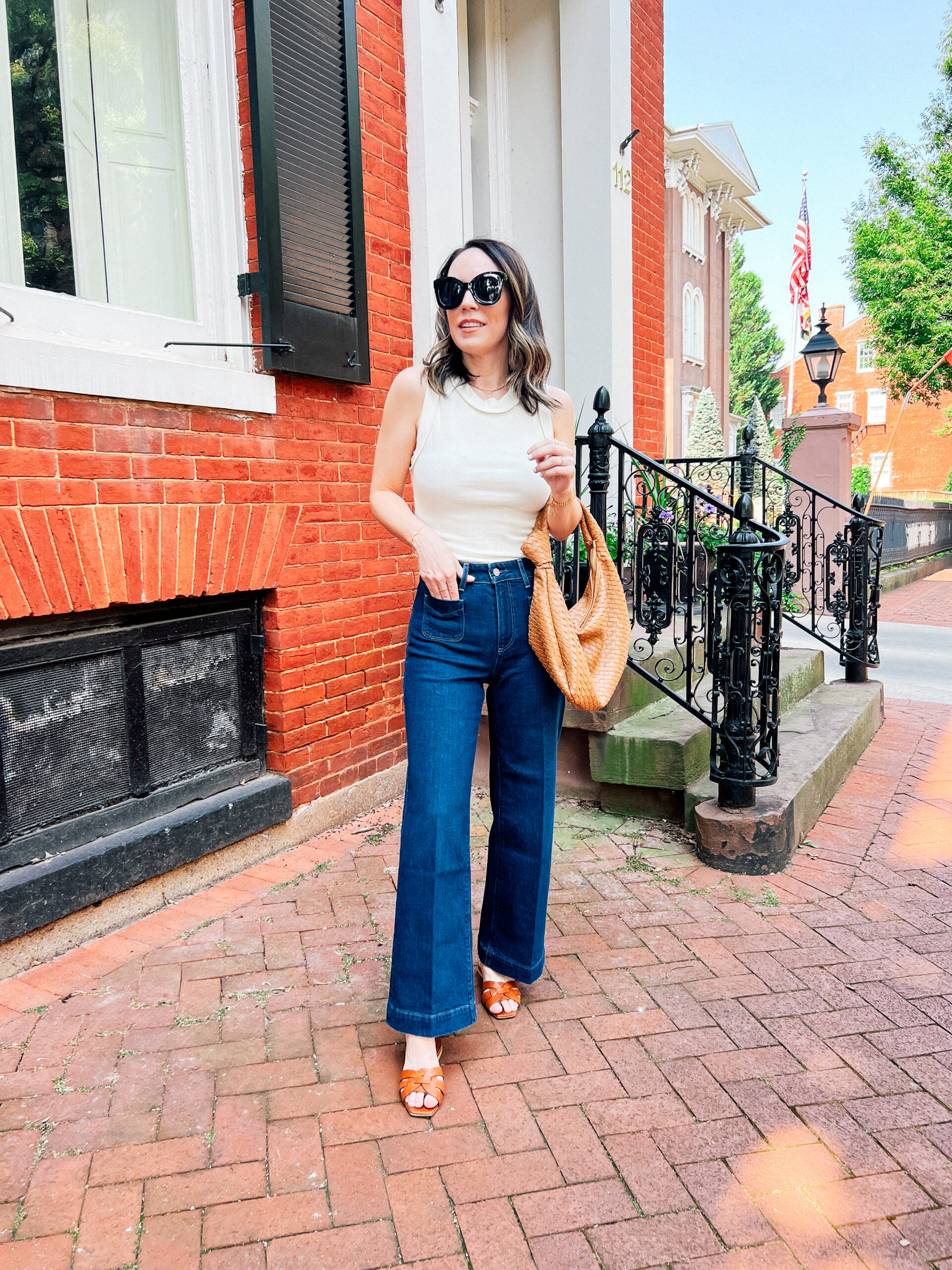 Tank | Jeans | Sandals | Sunglasses | Bag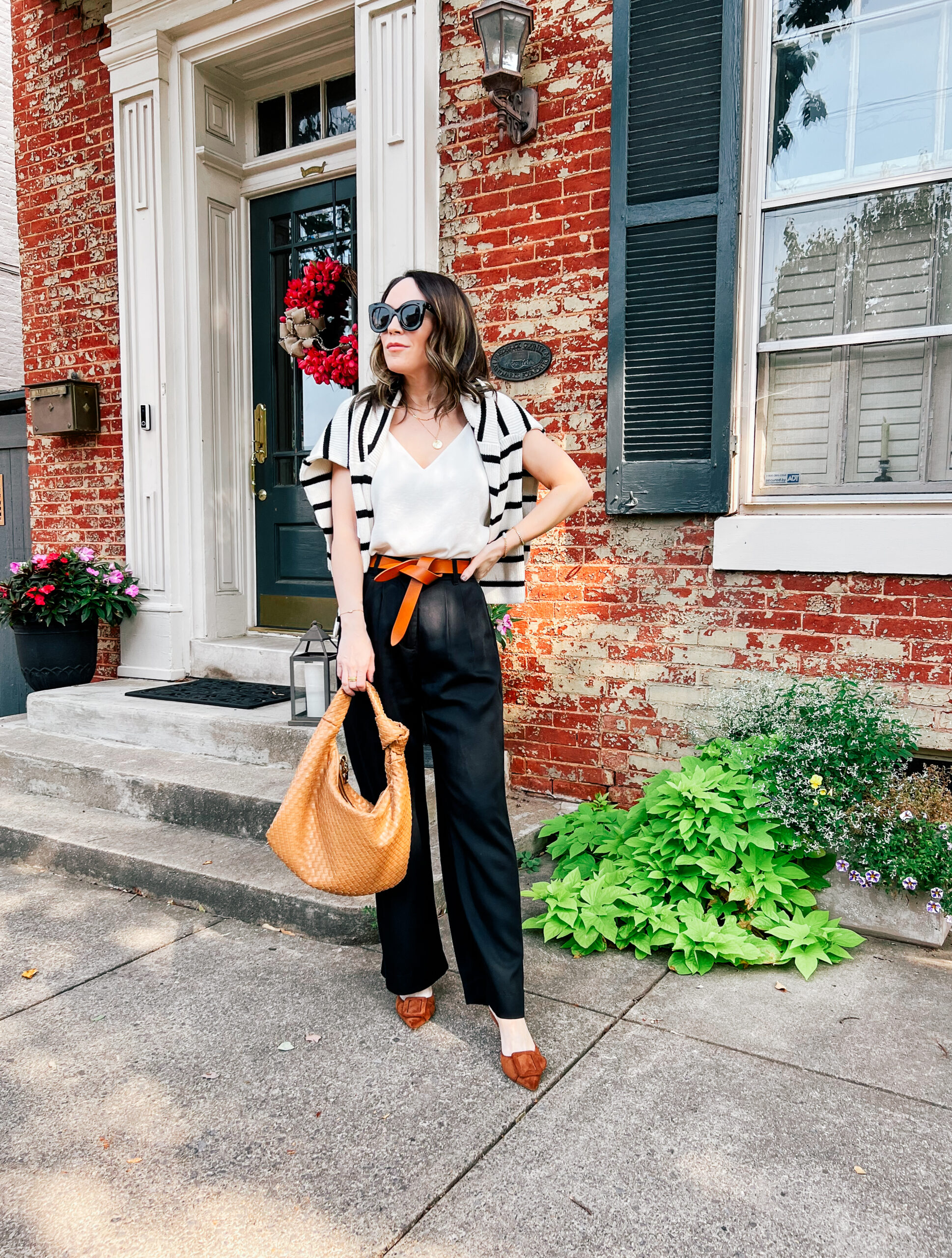 Sweater | Tank | Pants | Shoes | Belt | Bag | Sunglasses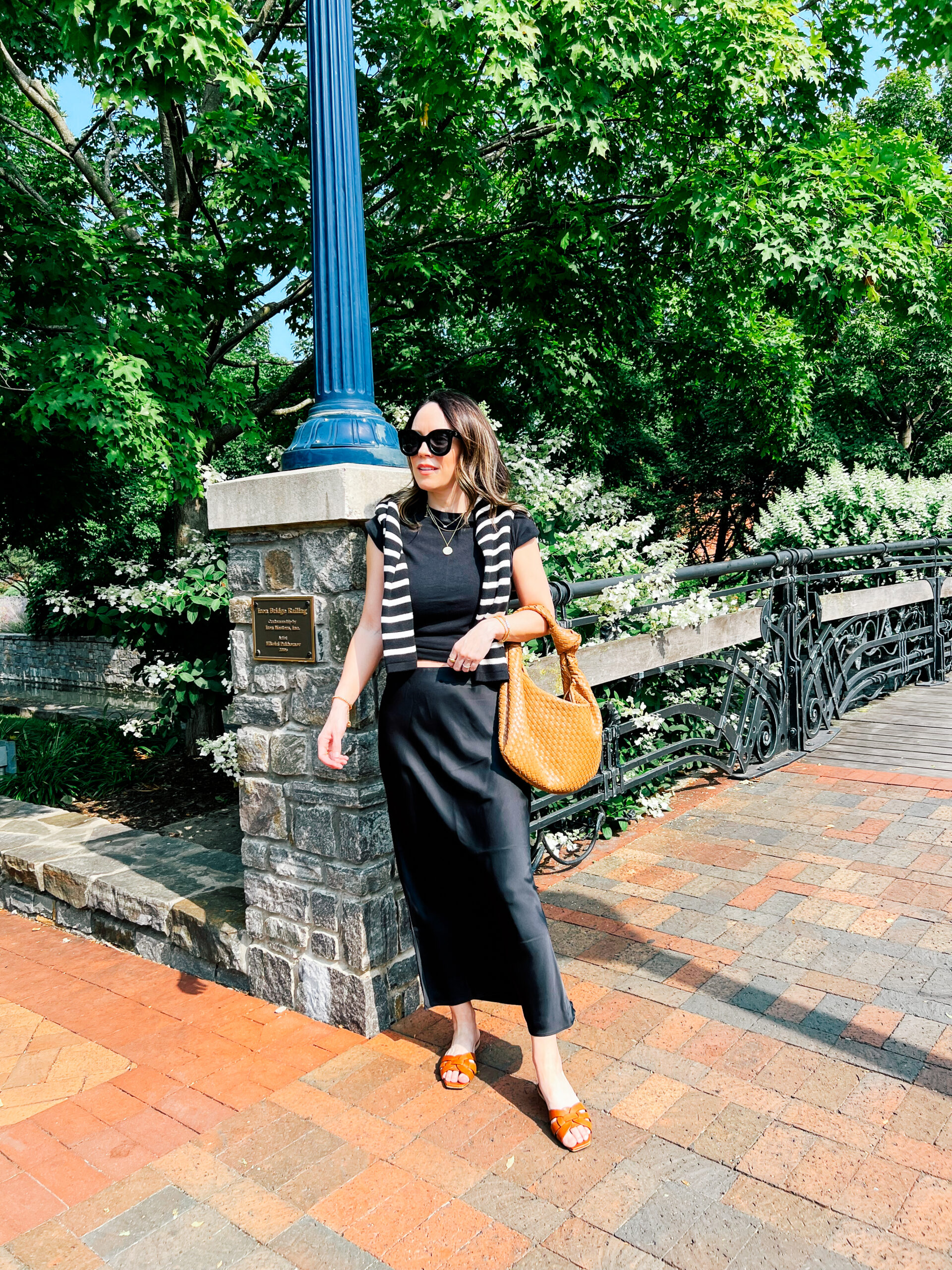 Cardigan | Tee | Skirt | Sandals | Bag | Sunglasses
What I love most about this bag is how versatile it is. I have worn it countless ways with jeans and other casual outfits. That's because the slouchy style works so well with relaxed looks. It's a hobo style bag. And while I don't necessarily identify my style as fitting the boho aesthetic, I love how it manages to work seamlessly with classic and polished outfits. Styling it with casual outfits was a no-brainer but I wasn't sold on how great it was until I began wearing it with slightly dressier looks. The braided woven texture on the bag is so minimal and chic that it really pairs well with looks that are more elevated and professional. It's suitable for work or weekends.
How Much Can the Melie Bianco Brigitte Shoulder bag hold?
For me, this is one of my roomier bags and one that I use daily. It can't hold my laptop but it can hold a tablet, my makeup bag, phone, keys, small journal or notebook and other random things that I find myself throwing in it at a moment's notice. When you first receive the bag, it is very structured and has a defined shape as detailed in the website image. The vegan leather is stiff at first but after about 2-3 wears, the leather softened and it bag became more slouchy. I personally love the look and find it super comfortable to carry. It can fit over my shoulder which is always something I consider when getting a bag. Carrying a bag only in the crook of my arm can get tiring so I prefer to be able to sling it over my shoulder if needed.
Comparing the Melie Bianco Brigitte vs Drew Top Handle bag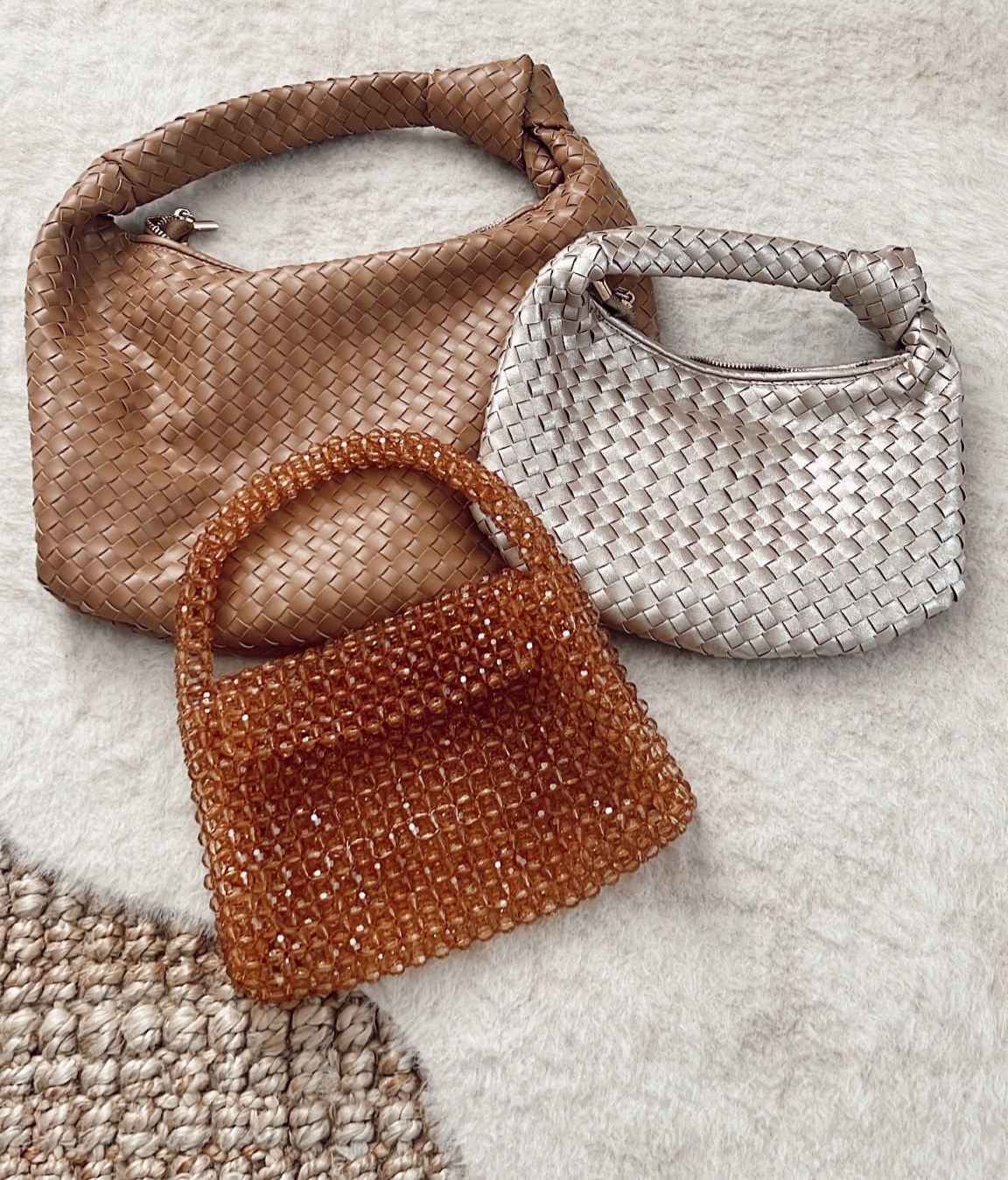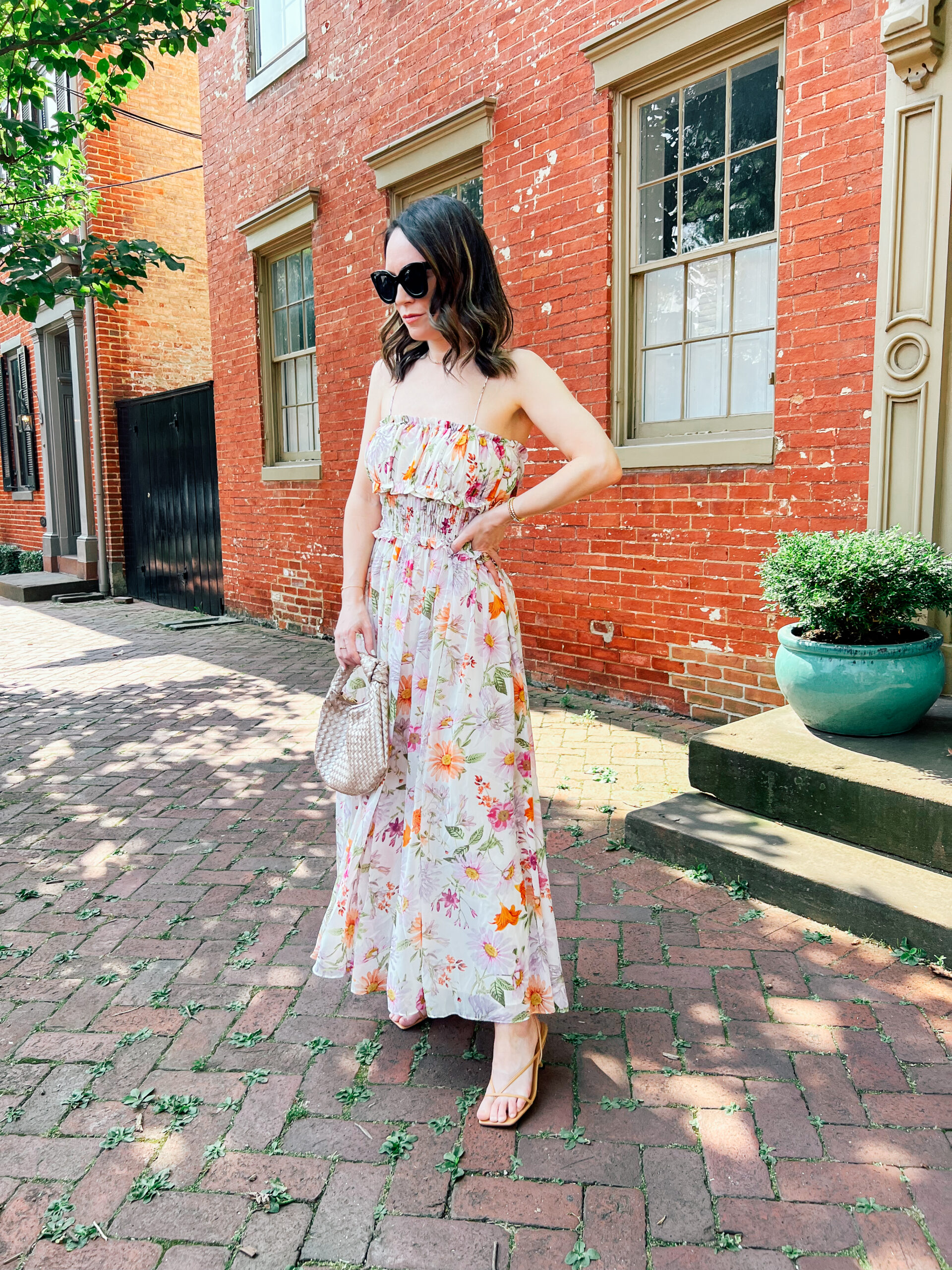 Dress | Bag | Sandals | Sunglasses
Though the Brigitte bag is the one I carry more frequently, the Drew top handle bag is a smaller version that has become me go-to bag for going out. It's big enough to carry during the day but I absolutely love it for an evening out or special occasions. It can hold my phone, keys, lip products, wallet and more because it's quite roomy! I don't have to compromise on what I need to carry when I'm going out because the bag has so much room. It's about half the size of the Brigitte and I have it in the Champagne color which is the most beautiful shimmery neutral that goes with every outfit.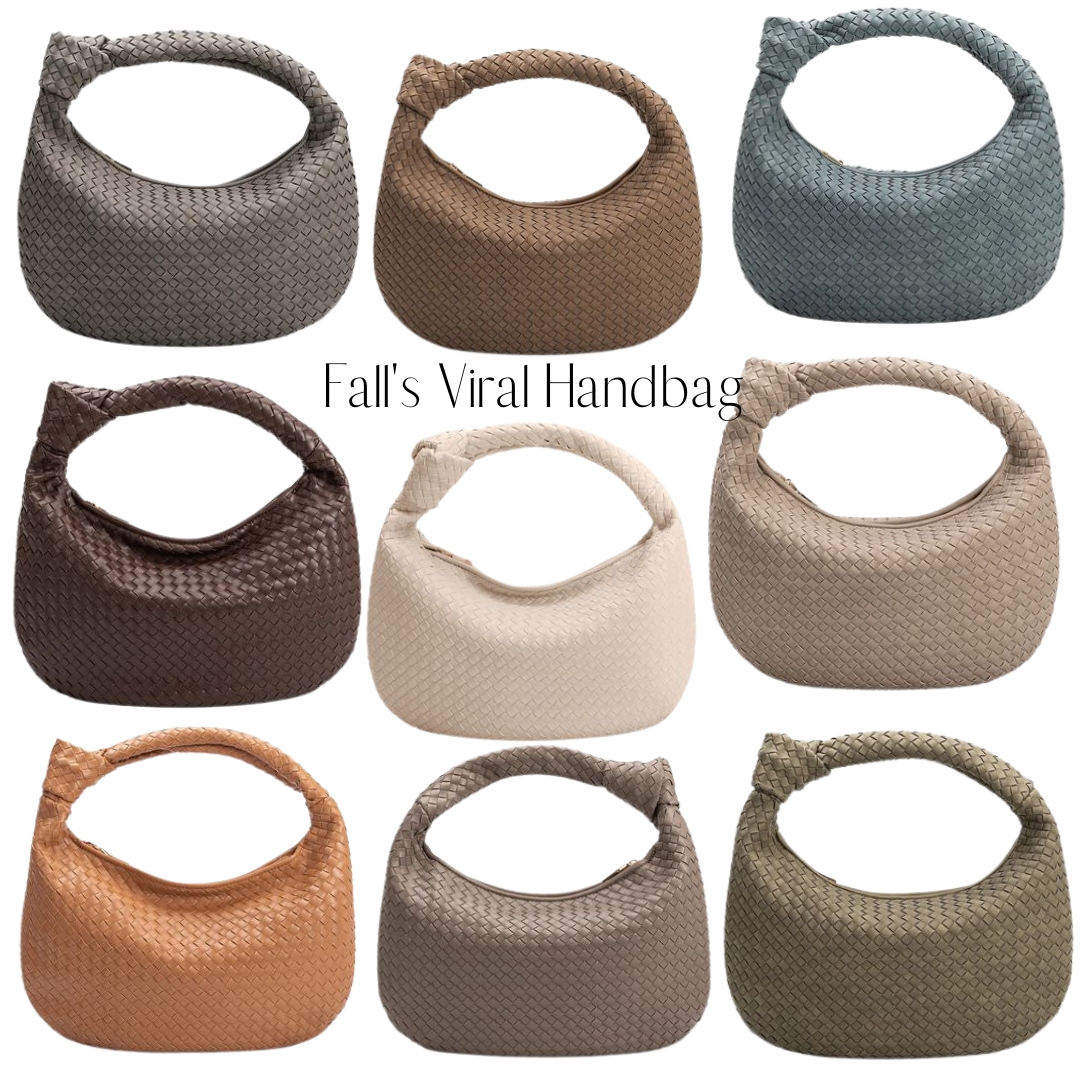 These are just a few of the colors that the Brigitte bag comes in. There are so many beautiful shades for fall! Tons of neutrals and a few bold and bright colors that are absolutely stunning. Though the bag is trending for fall, it is such a classic shape that can be worn for years to come.