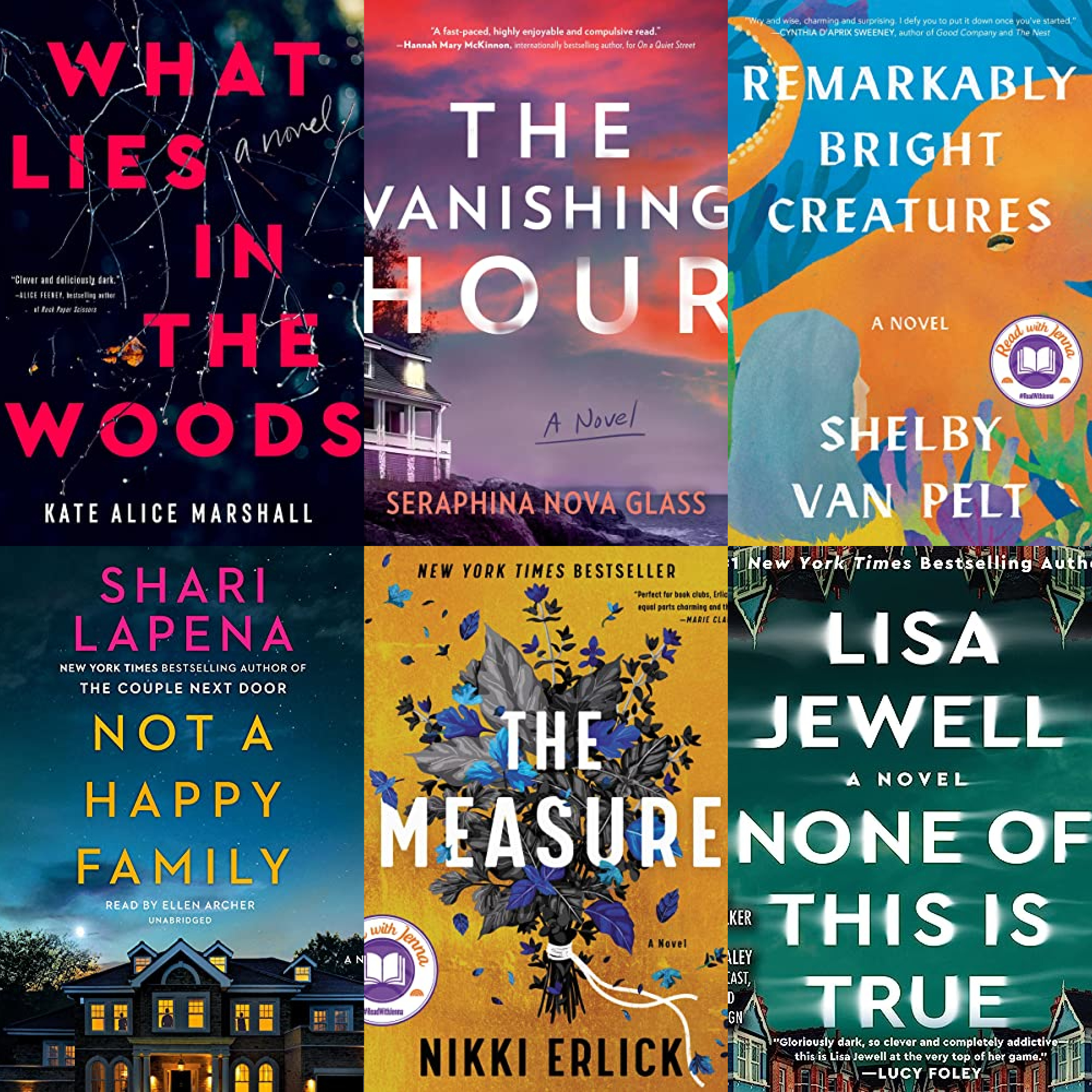 All the books I read – September 2023
I enjoy many of Shari Lapena's books but this one was just ok. Fred and Sheila Merton decide to host their adult children and spouses for Easter dinner. The Mertons are incredibly wealthy but Fred doesn't feel that his children have done enough in their life to warrant a generous inheritance. He is a difficult man to deal with and tensions rise during dinner that results in an argument and the Merton's children all leave in anger. Later that night, Fred and Sheila are murdered by an unknown intruder and the kids are left with so many unanswered questions. Did one of them kill the parents? Was it a robbery gone wrong? A few twists and turns but the whole story was lukewarm at best. Rating: 7
This has a slow start and took me nearly halfway to get into, but the second half moved much faster! And at the end I was really invested on where the story was going. Grace runs a quiet and remote Inn in a small town in Maine. She has chosen this life as a way to hide away from society after a traumatic experience in her past. But when investigators begin looking into the disappearance of young girls in the area, Grace thinks these disappearances are tied to her own kidnapping many years ago. Grace doesn't want to get involved but feels compelled to once she realizes that she is only one that could help solve this case. Rating: 8
ALL THE WARM FUZZIES! I loved this book and it made me feel all the feelings. Tova is a retired widower who works at the local aquarium helping maintain the exhibits and surrounding areas. One of the exhibits that is especially appealing to her is the octopus who she realizes is sneaking out every night trying to escape. Tova forms an unusual bond with Marcellus, the Octopus, and their "friendship" brings so much unexpected joy and love into Tova's life.
From the unexplained disappearance of her son many years ago to the loss of her husband, Tova has been through unimaginable trauma. But when a new employee begins at the aquarium, Tova is tasked with training him and showing him the ropes. Tova and the new young man bond over so many things, one of them being their fascination with Marcellus. So many lives are woven together in this book and it's beautiful to watch them come together. And I fell in love with Marcellus and his beautiful soul. Rating: 9
This book really sucked me in at the beginning and it seemed to be really gaining momentum. But to be honest, it got really confusing at the end and I had a hard time following the storyline once the twist was revealed.
Three friends escaped a serial killer nearly 20 years ago, though one of them almost died trying to escape. Naomi was stabbed multiple times but managed to get herself out of the woods and rescued from the man. Now nearly two decades later, Naomi is notified that the man died in prison while serving his life sentence. But Naomi has a nagging feeling that she may not be remembering the events of that awful night correctly and worries she may have sent the wrong man to prison. When she turns to her two other friends for support, Naomi believes that they are hiding something from her. The story was super suspenseful until the end and it sort of fell apart for me. Rating: 7
Tons of twists and turns in this book and I kept thinking I knew where it was going but it definitely kept me guessing. Josie is turning 45 and feels like her life hasn't turned out the way she hoped. While out to dinner for her birthday, she notices another woman celebrating her 45th birthday at restaurant too. Josie goes up to the woman and wishes her a happy birthday and tells her they are "birthday twins".
Josie can't stop thinking about their interaction and happens to run into the woman again while out walking her dog. The other woman, Alix Summer, is a successful podcast host and someone that Josie thinks has a much better life than she does. Josie tells Alix that she wants to change her life and document it on the podcast. Alix likes the idea of this story and agrees to share Josie's story. But the story is one that isn't happy and seems to hold a lot of dark and disturbing secrets. Alix worries that Josie may not be as stable as she seems and soon realizes that she may be in danger. Rating: 8.5
I don't know how I feel about this book. I didn't love it but I didn't hate it. It's very heavy and thought provoking but I'm not sure I enjoyed the concept.
No one knows who sent the boxes, but everyone all over the world begins receiving these wooden boxes with a string inside. The string is supposed to tell you exactly how many years you have left to live. Some people choose to open them, while others prefer not to know their fate. Those with very short strings must make a decision as to how they will live their remaining years. The group of characters in the book end up all being intertwined together which was interesting to watch unfold. But the story line was so anxiety inducing for me that I felt uneasy throughout the whole book. It has received rave reviews which I can understand but it was a bit too much for me. Rating: 6
Related: All the books I read in August 2023