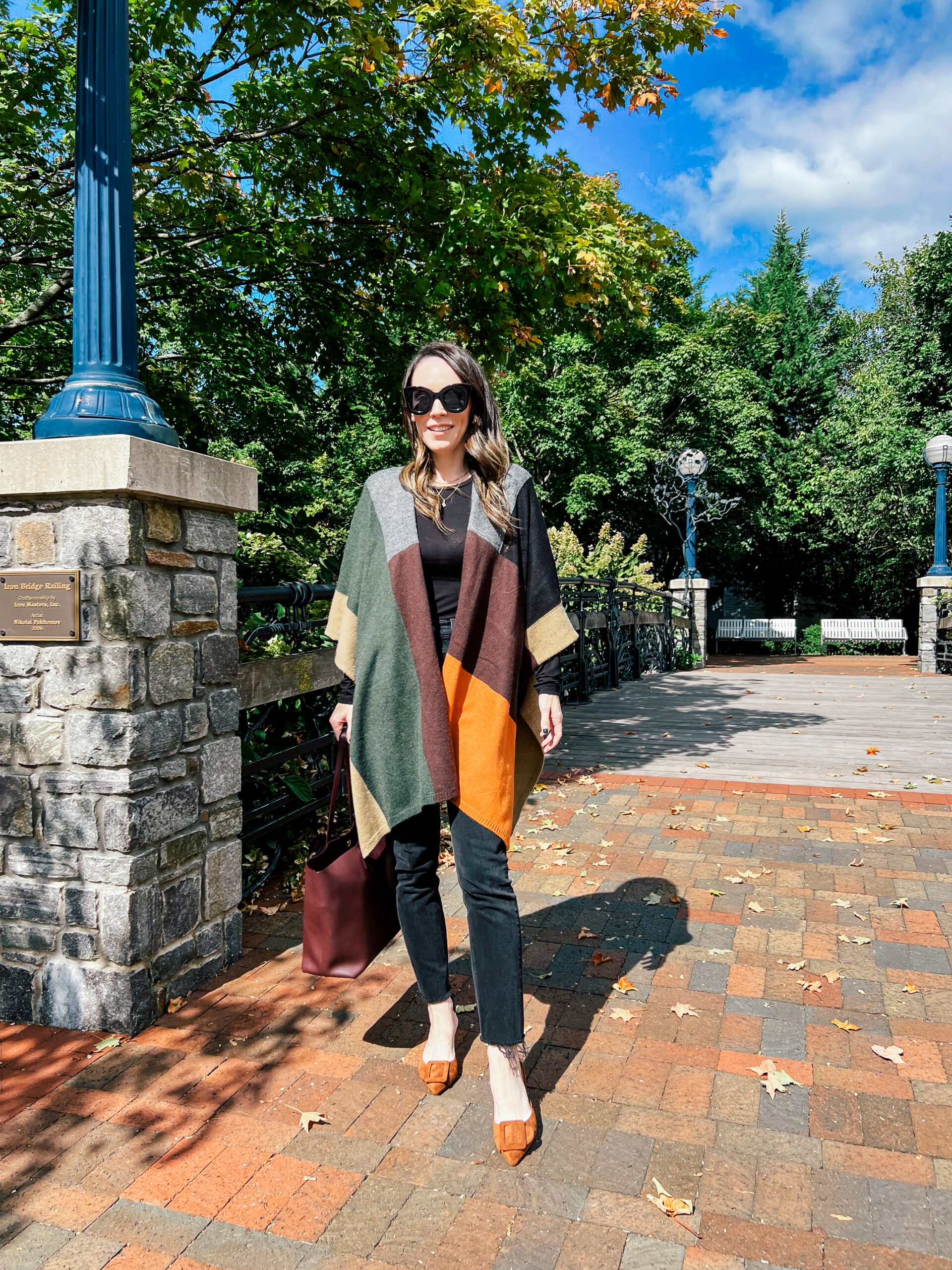 Sweater | Tee | Jeans | Shoes | Bag | Sunglasses
Friday Finds 9.8
1. H&M has so many great new fall arrivals (but they go super fast) and these black knee high boots are absolutely stunning!
2. If you have any upcoming fall weddings, this pearl mini bag is a great option that would go with almost any dress.
3. I have these cozy pajamas in a gorgeous candy apple red color but this rich chocolate brown is perfect for fall.
4. Speaking of chocolate brown, this bag is under $40 and the color is so lovely. A great mid size bag to wear for day or night. There are also a ton of other color options to choose from.
5. I've been using this firming body cream at night and I love the way it feels. The scent is sooo good too!
6. This half zip sweater looks so cozy.
7. A bit of a splurge but these ankle boots have a gorgeous classic shape and the heel isn't too high.
8. Wow – Diptyque made a refillable candle and I love that idea.
9. Hourglass just released their new holiday palettes and these are actually customizable! You can choose the palette you want and the colors you want in it. Yay! And my Hourglass discount code works on them too! (code: MAREE)
10. This fringe-trim cardigan is a great transition piece to wear as the weather begins to get cooler.
11. I just binge watched all the episodes of Hijack on Apple TV. It's very predictable but keeps you engaged the entire time. I was on the edge of my seat even though I knew how it would end.
12. I have this bag in another colorway and wore it all last fall. This new cherry red plaid print is stunning!!!
13. Bomber jackets are trending for fall and I'm loving the look of this plaid version. This denim one is another option that would be an alternative to a traditional denim jacket.