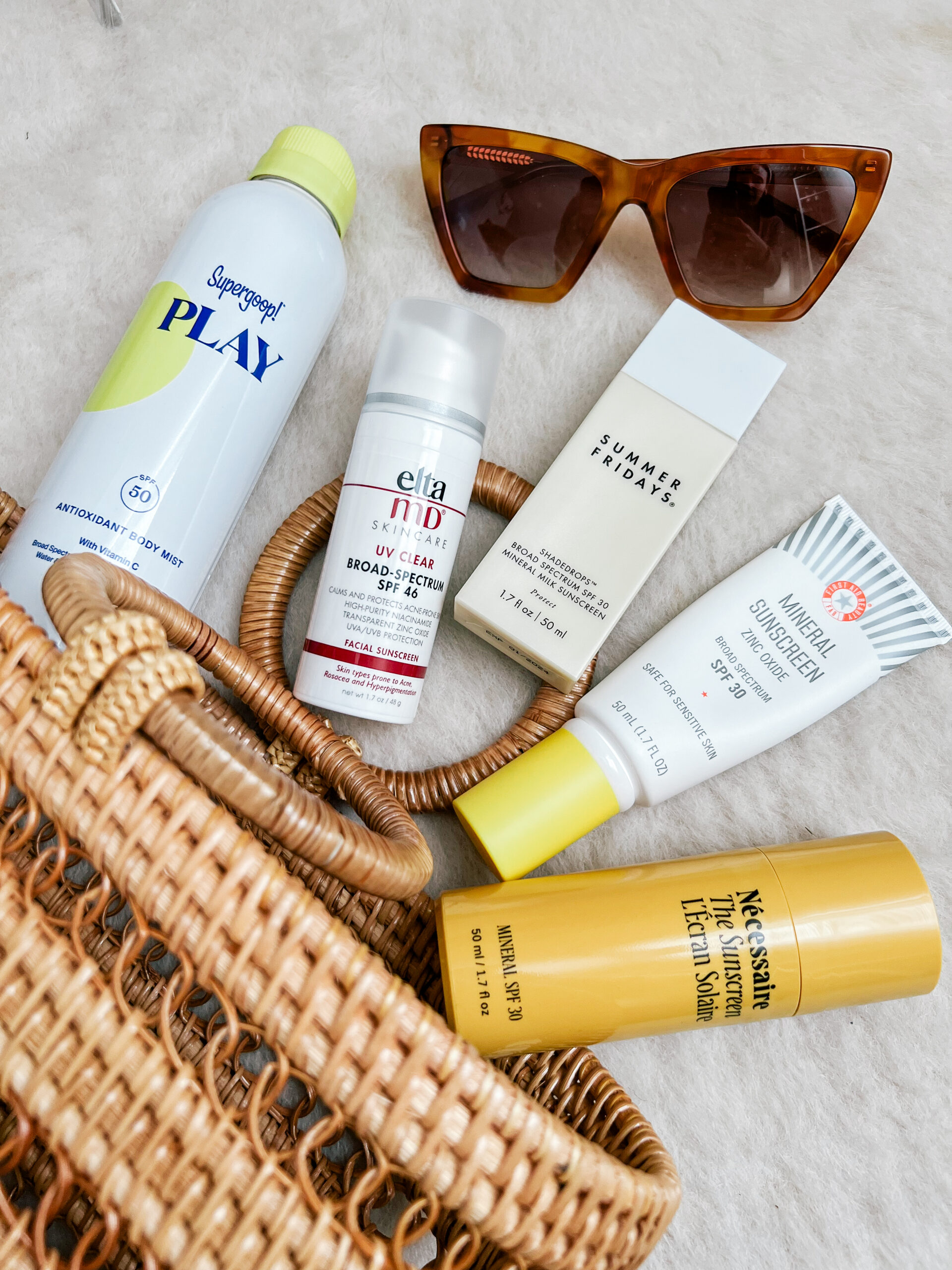 Sharing all the sunscreens I'm using this summer:
1. Supergoop Play Antioxidant Body Mist SPF 50 – Listen, I'm going to give it to you straight. I don't love the feeling of sunscreen on my body so I've tried a bunch and this is one of the only ones I can tolerate and not want to immediately rinse off. LOL It's lightweight, doesn't feel too greasy and really helps to keep me from getting burnt.
2. Elta MD UV-Clear Broad Spectrum SPF 46 – My long time holy grail sunscreen and continues to be. The formula feels amazing on the skin and wears beautifully under makeup. When I am going to the beach, this is what I will bring because it really keeps me from getting burned or intensifying my dark spots.
3. Summer Fridays Shadedrops – So much buzz about this and I totally get why. I LOVE this formula! The color isn't white either which I love so it instantly absorbs into my skin, feels like a serum rather than a sunscreen and makes my skin look so fresh and healthy.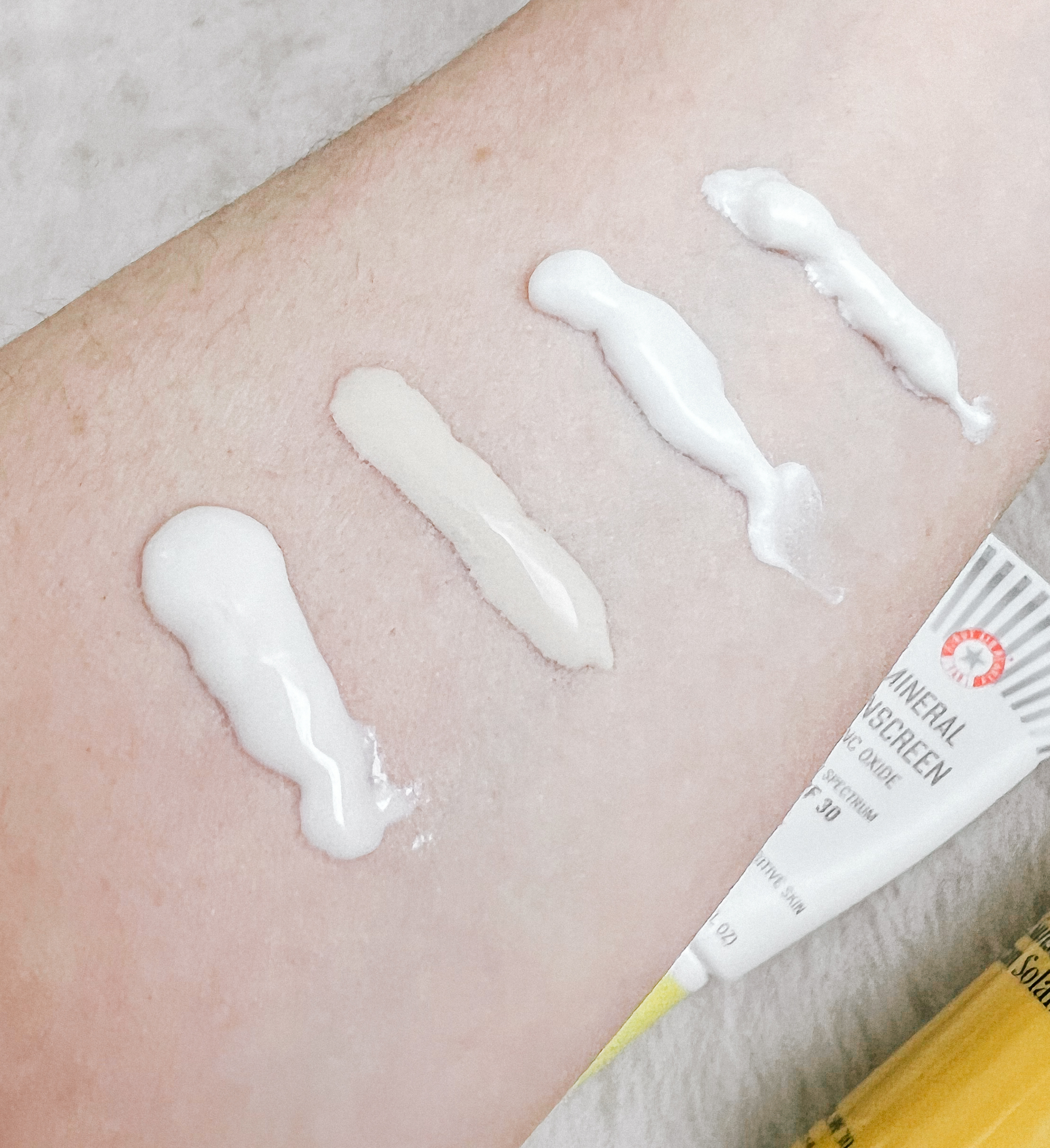 Swatches left to right: Elta MD, Summer Fridays, First Aid Beauty, Necessaire
4. First Aid Beauty Mineral Sunscreen SPF 30 – This is definitely thicker in texture compared to the previous two and I have to rub it in thoroughly. At first, I didn't think I was going to like it because it goes on quite white and I was worried it wouldn't blend. But after a minute or so, the whitish cast fades and it looks undetectable on the skin. I have come to enjoy it though and even like how it wears under makeup.
5. Necessaire The Sunscreen Mineral SPF 30 – I just bought this earlier this week so I've had only a few days to test but I do really like it. Like the First Aid Beauty, I have to rub it in thoroughly or it will just sit on my skin. It's thick and goes on quite white but does become invisible after about a minute. It's comfortable on the face and it doesn't make me oily or greasy as the day goes on.
If I were to rate all of these, the Elta MD is my #1 and always will be. It works great when I'm at the beach or pool and also is perfect under makeup to wear everyday. It also feels so creamy and smooth. The Summer Fridays is my #2 and I already plan to repurchase. The thin formula is so beautiful and I love how it feels on the skin. I am enjoying the First Aid Beauty and Necessaire but am undecided if I would repurchase either. They are both a thicker formula and do take some rubbing in for it to fully absorb. I still like each and think they wear beautifully under makeup but neither can knock down my Elta MD and Summer Fridays off their current holy grail thrones.
What are your favorite sunscreens at the moment?