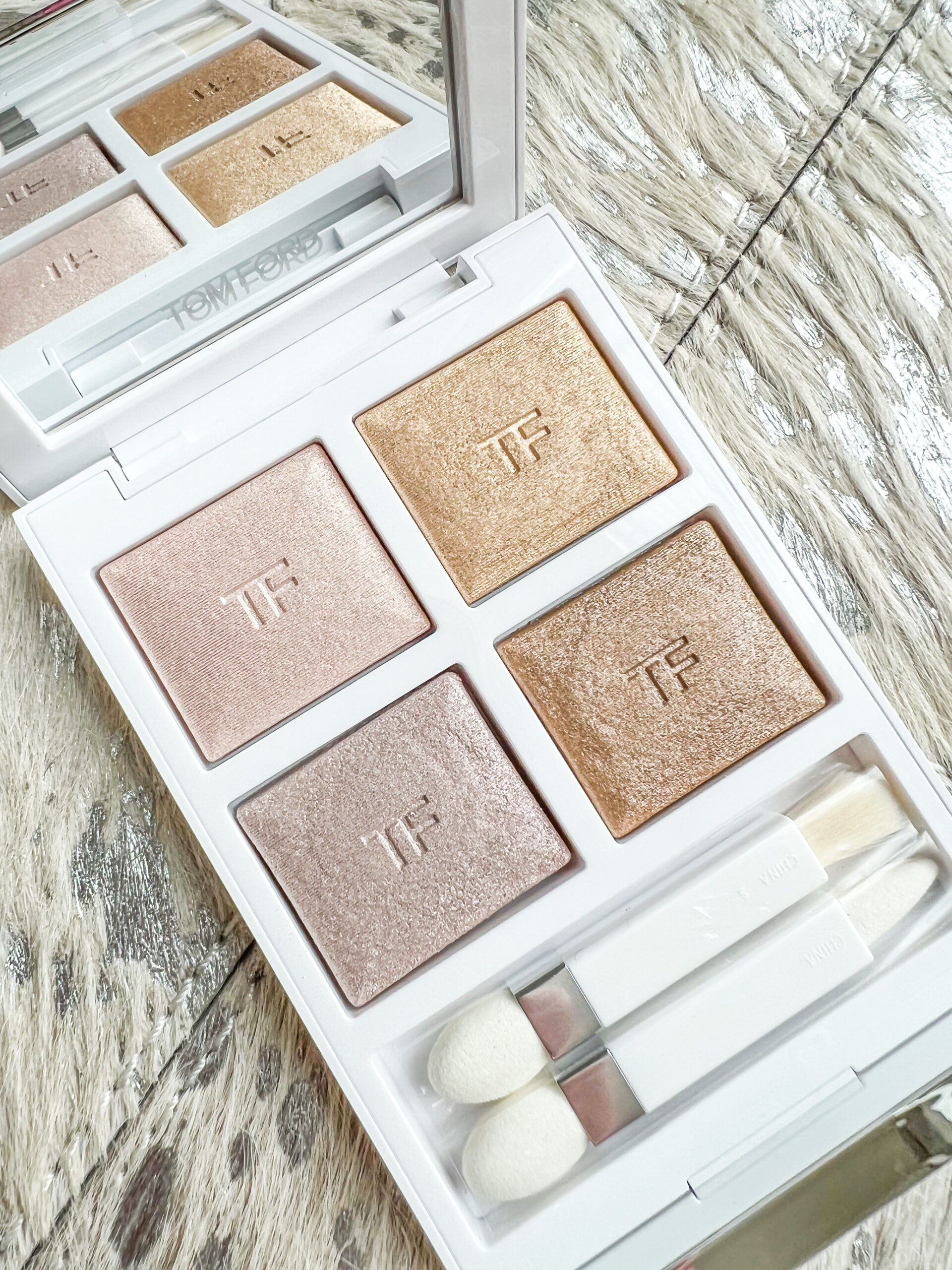 I don't always love the color combinations that Tom Ford puts out in his quads but this one really caught my eye! The colors all seemed light and wearable for everyday so I decided to give it a try. The Soleil Neige collection has this quad and another one with more warm/bronzey tones. The texture of the shades in the Chalet Lust quad are a mix of shimmer and a chunkier glitter. The top left shade is a gorgeous champagne shade with a smooth and richly pigmented finish with little to no fallout. However, the other three shades are not as smooth and do apply a bit more patchy.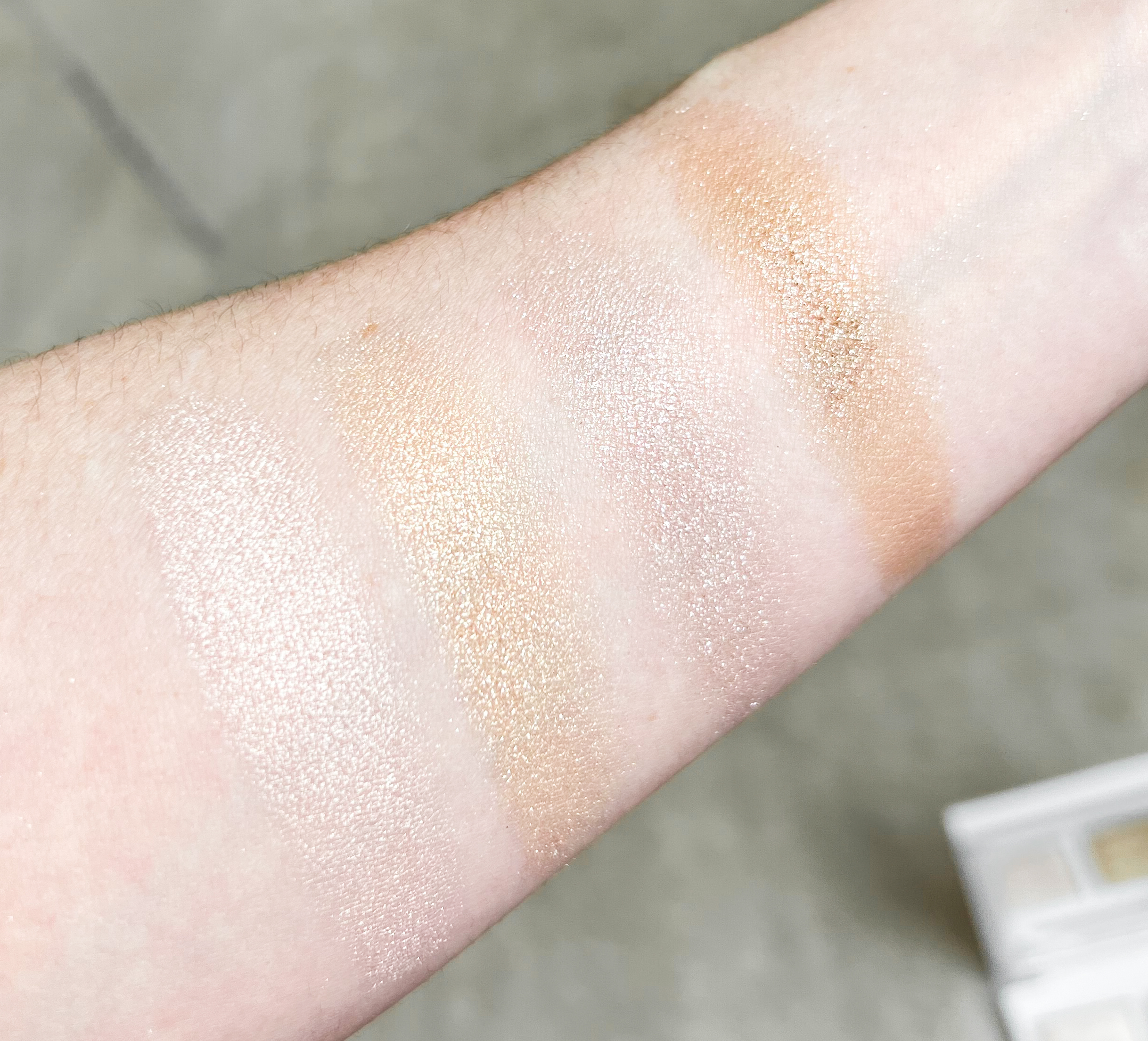 I find that you need to use an eyeshadow primer underneath or a cream eyeshadow to give the shadows something to adhere to. Not too much glitter got onto my face, but the payoff wasn't as even and pigmented as I would have liked. I'm still on the fence about this one to be honest and deciding if I love the colors enough to deal with the slightly chunky and glittery texture of most of the shades. The top left shade is truly magnificent and also looks amazing as an inner corner highlight to the eye.
Have you tried this quad? What did you think?