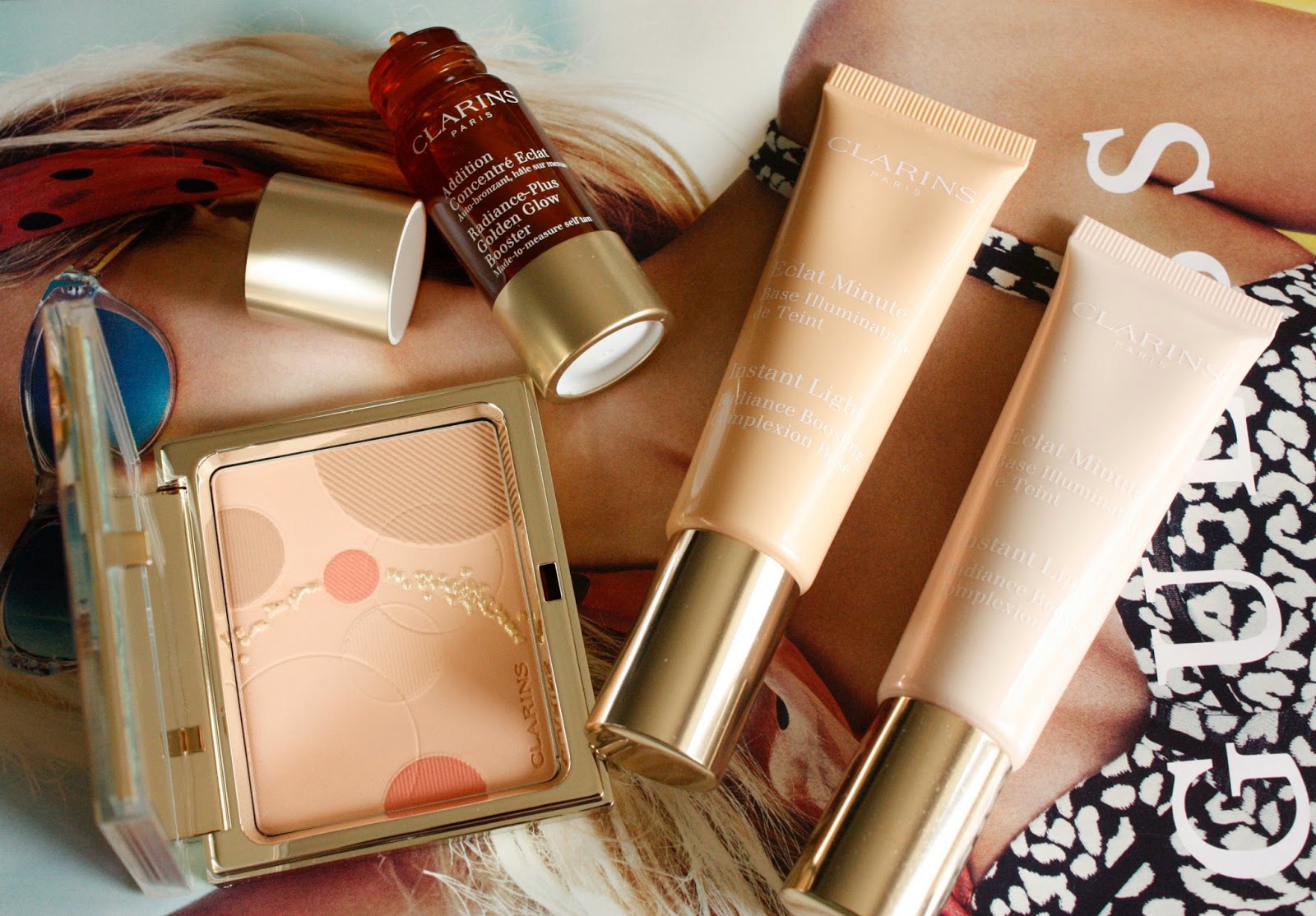 I don't tan. I don't get golden. I don't turn a divine shade of bronze during the summer.  I stay pale. Pasty. Ghostly. All year round. Not by choice, but that is just how the skin tone cookie crumbled for me.  So I turn to the glorious world of makeup to help. The problem I have with all the spring and summer collections that push these stunning bronzing products is that they all are usually too dark for me.  I end up looking like an oompa loompa, or someone whose face does not match her neck. Ewwww. But after giving these
Clarins
products a go over the past few weeks, the end result is more of a slight sun kissed glow, rather than full on Brazilian bombshell.  And that is all right with me.
The
Luminous Face Palette
(c/o) drew me in first because it was quite unintimidating – a bronzer with get this……a matte finish.  *angels sing*  A few swipes of this on my cheeks and along my hairline gives me the perfect amount of "sun".  The
Radiance Plus Golden Glow Booster
(c/o) had me a bit nervous to be honest.  Self tanners for the face never work that well for me, but
Clarins
is the brand that is known for it's self tanning products so I figured I would be in good hands.  Yup, I was.  Just one or two drops added into my a.m. moisturizer gives my skin a great healthy appearance without deepening to the point of no return.  The
Clarins Instant Light Radiance Boosting Complexion Base
(c/o) was probably my favorite of all three products.  The rose shade was perfect for me and when applied under my foundation, it gave the most luminous finish without being shiny.  I only hope my spring/summer wardrobe will be able to keep up with my face.
Shop more Clarins products: