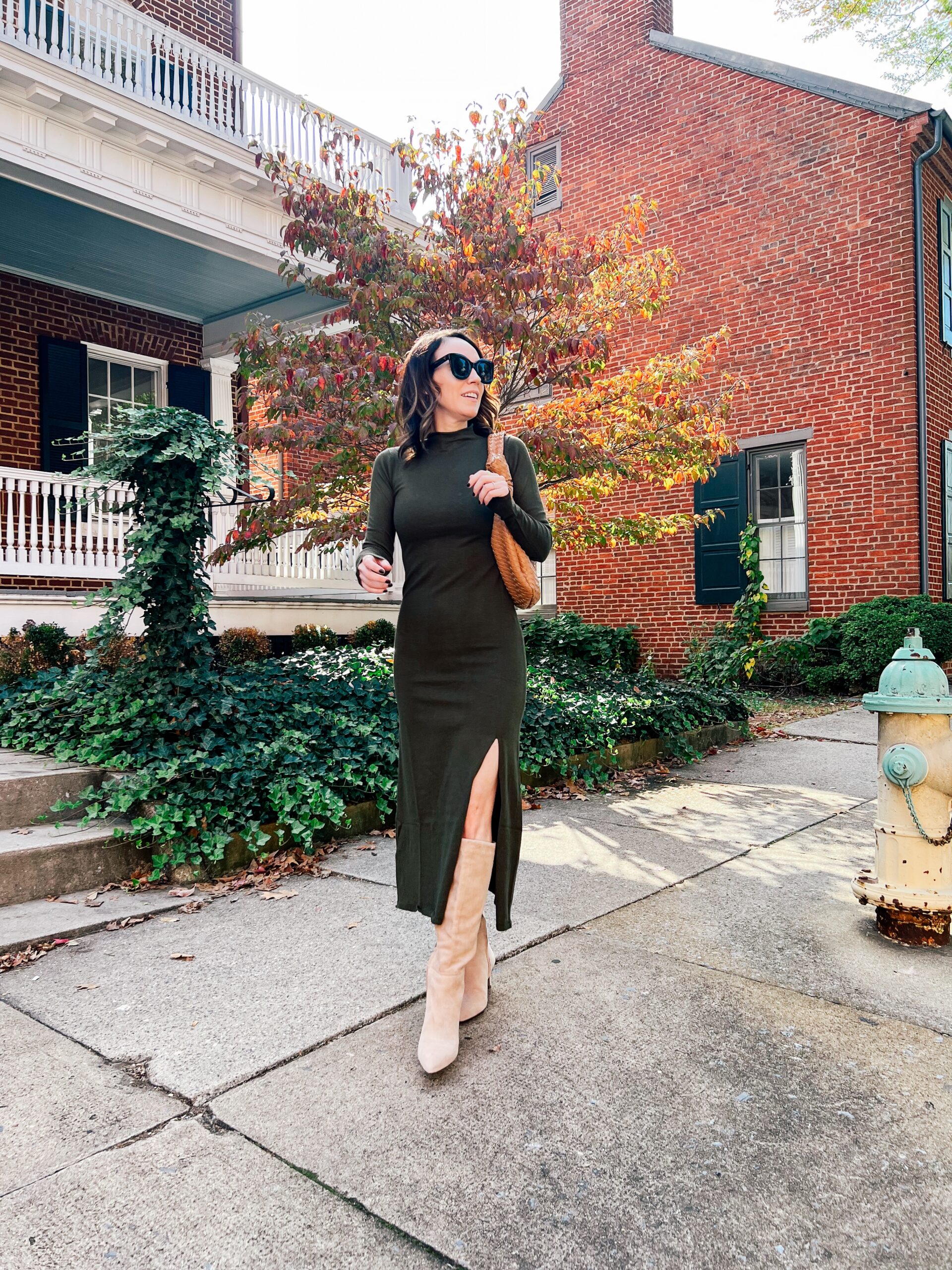 Dress on sale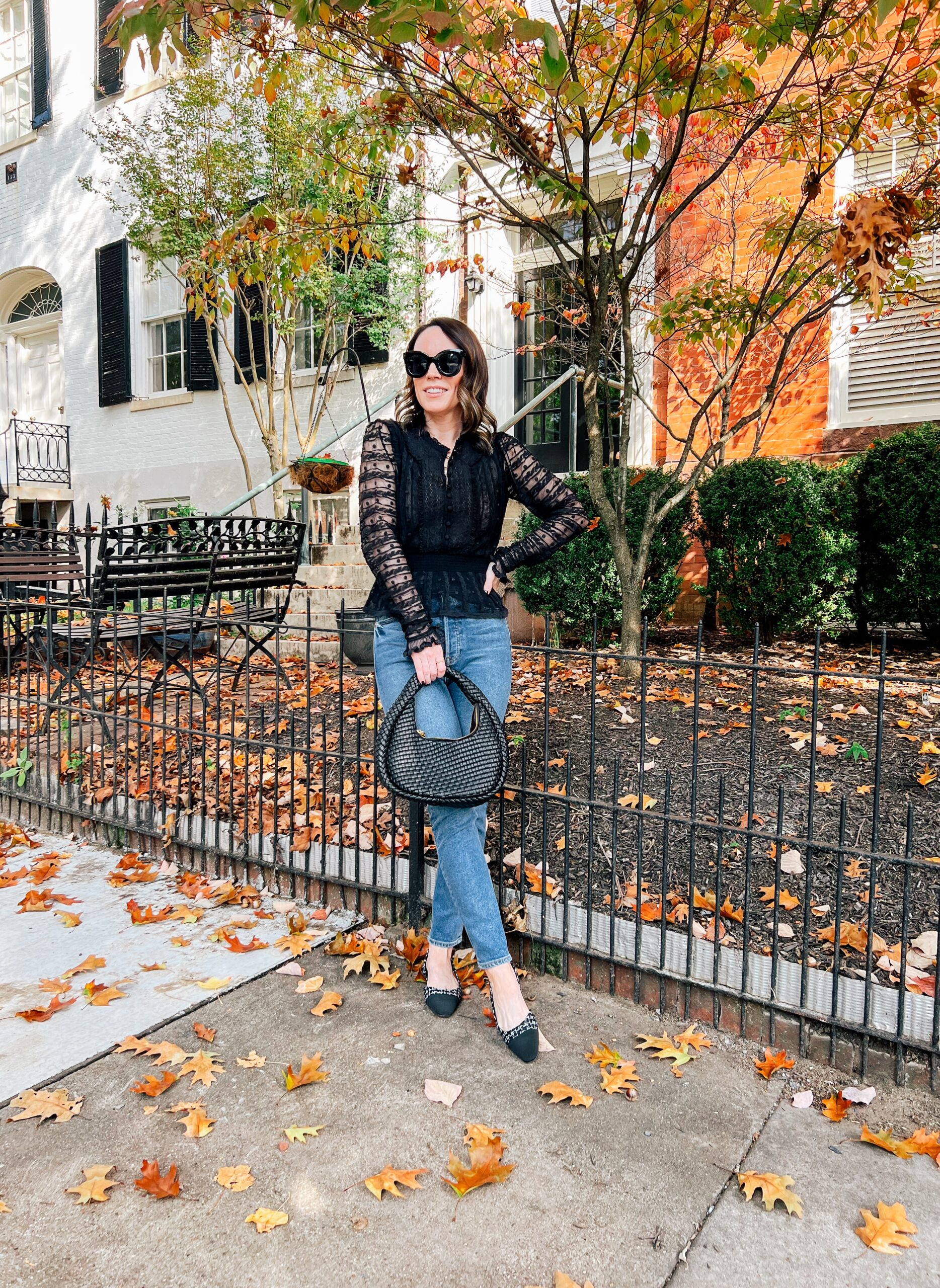 Jeans on sale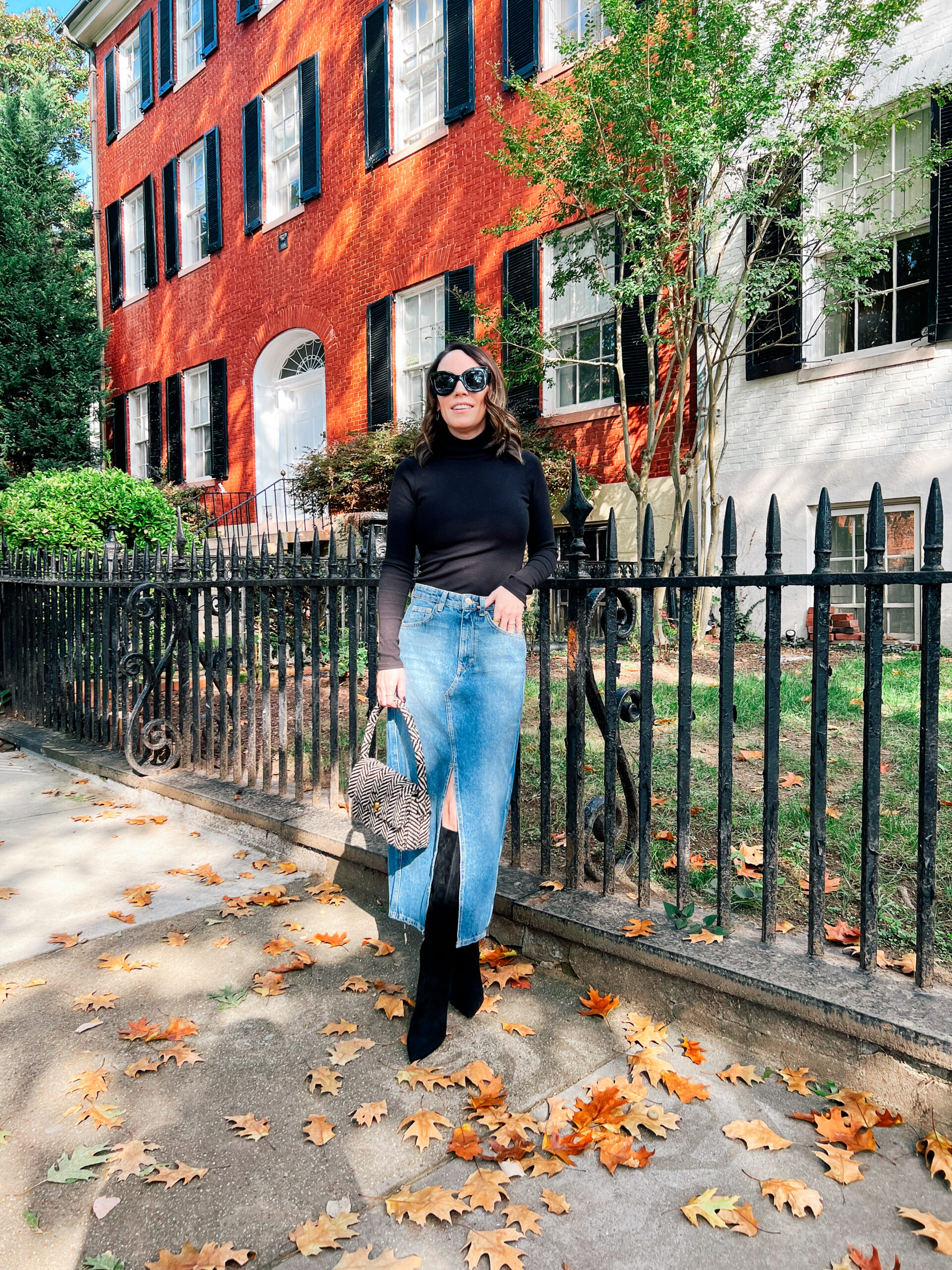 Skirt on sale (Read How to Style a Denim Skirt)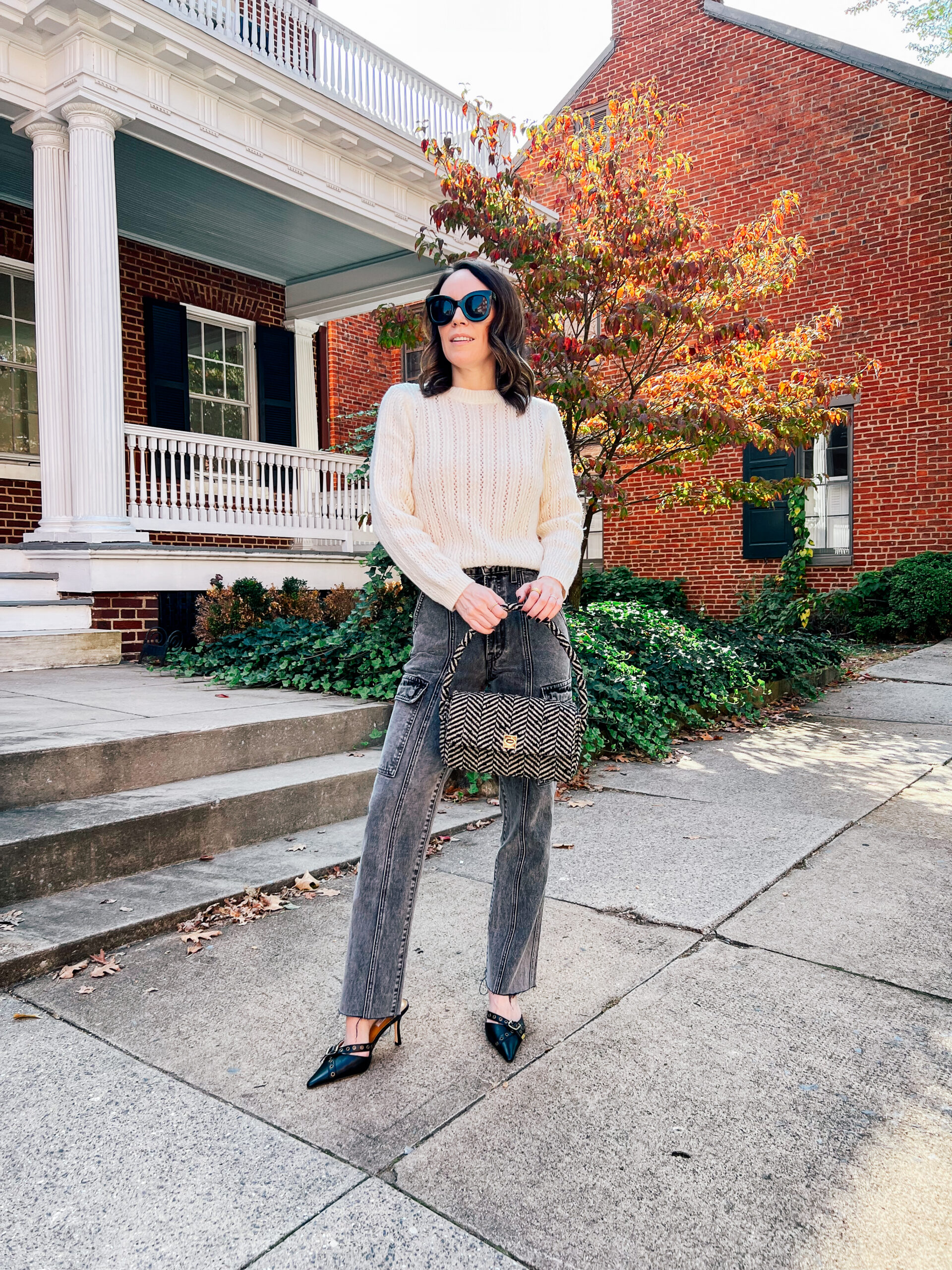 Sweater on sale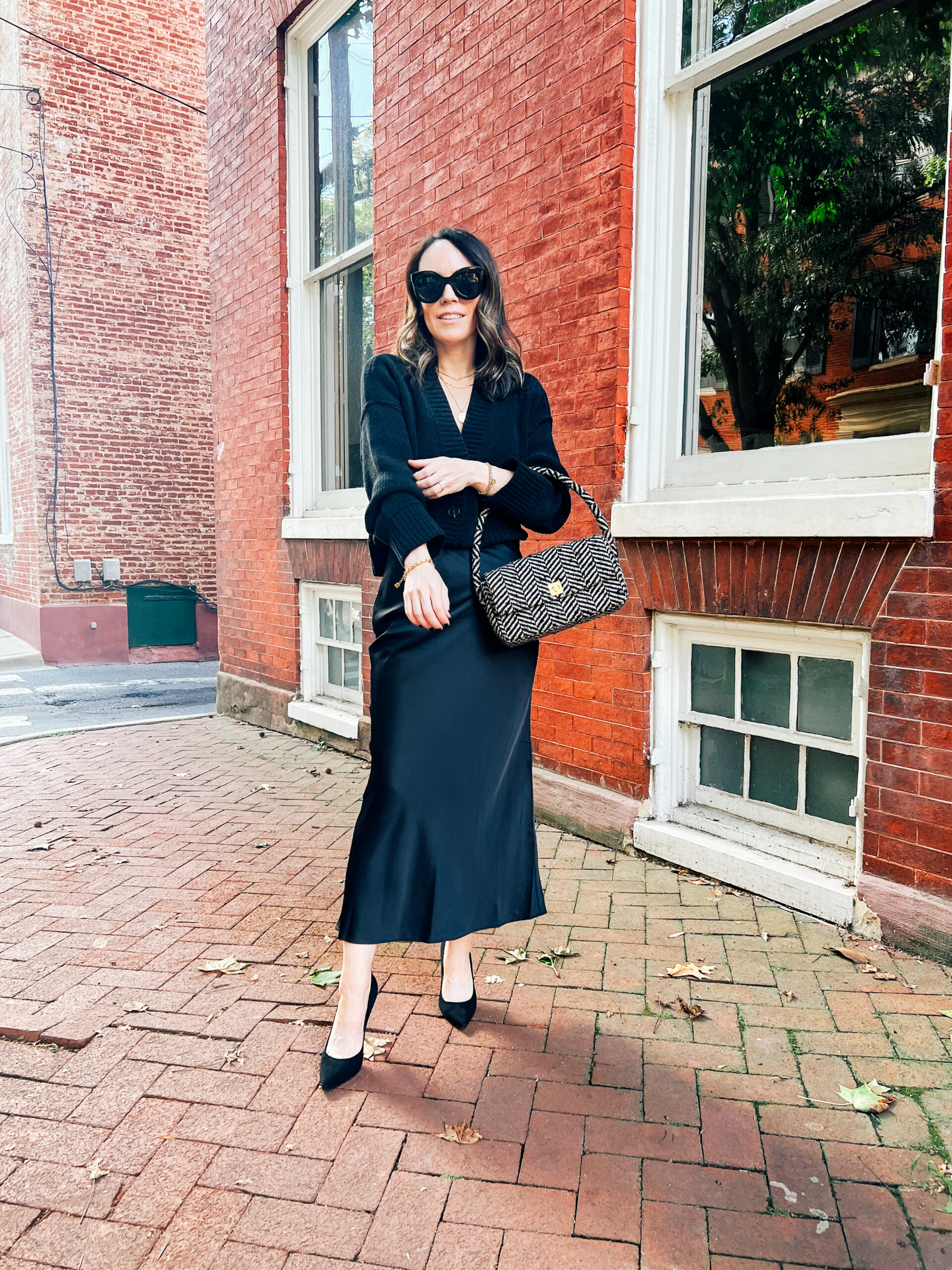 Sweater and skirt on sale
Bodysuit on sale
Sweater and pants on sale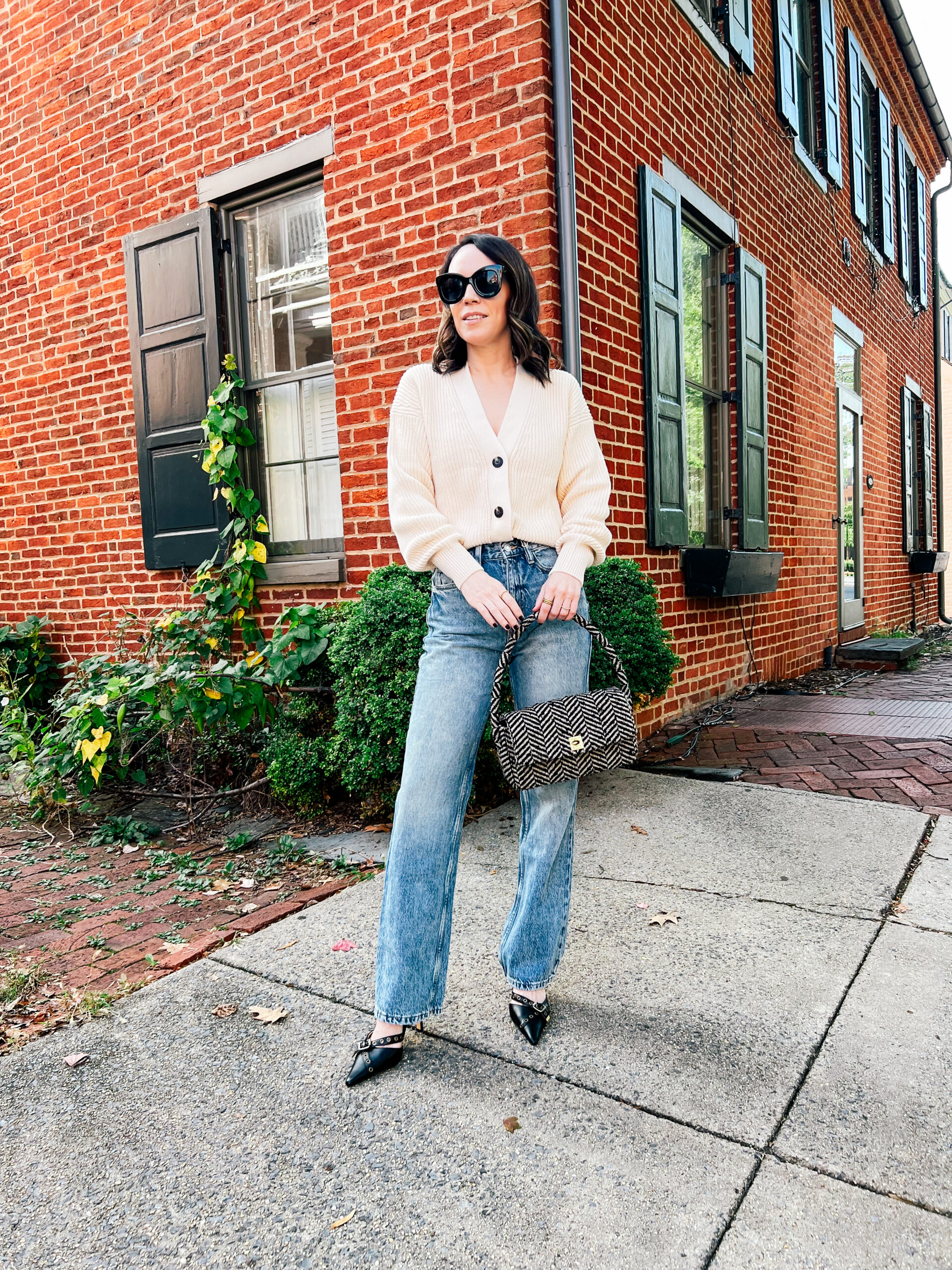 Jeans on sale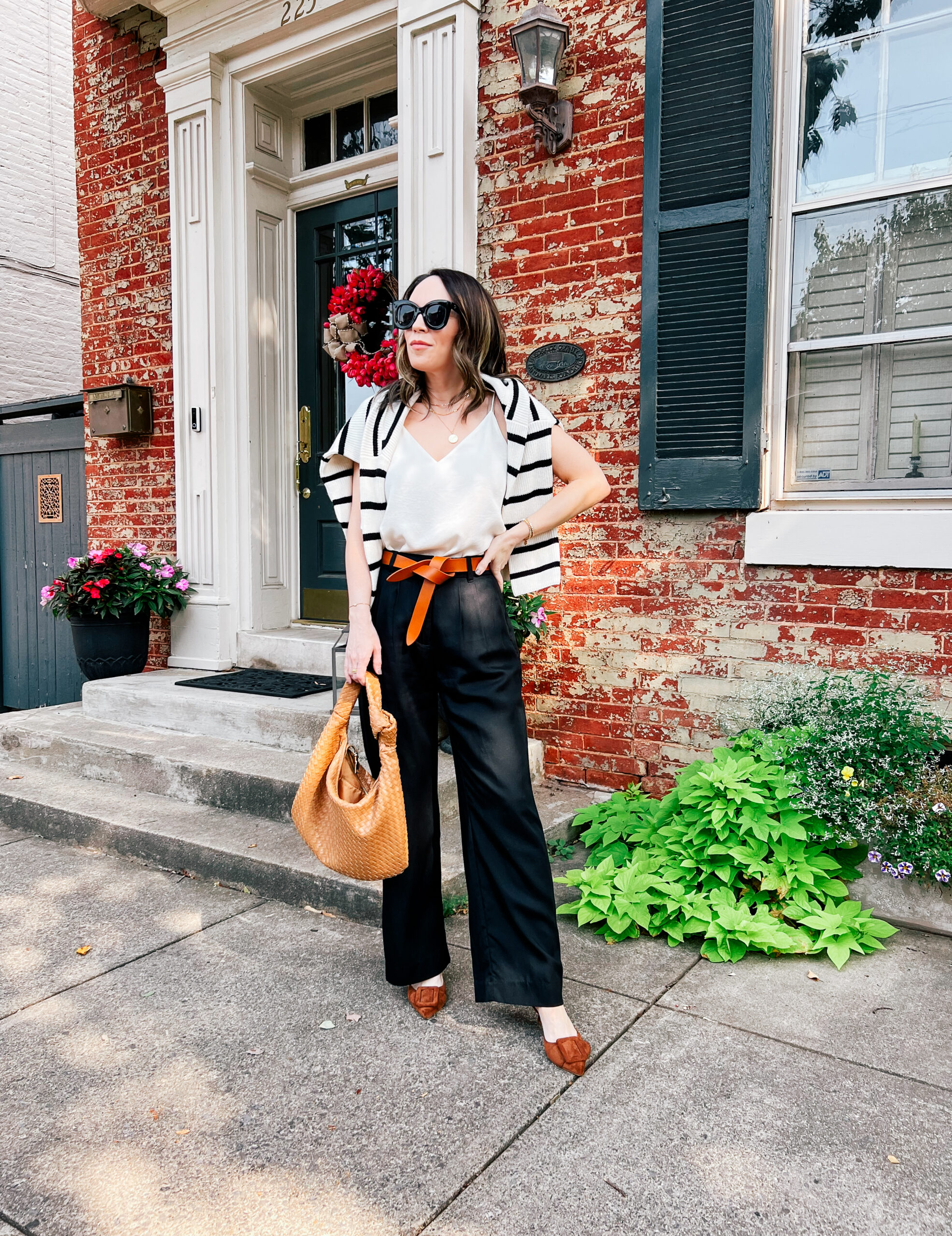 Camisole and pants on sale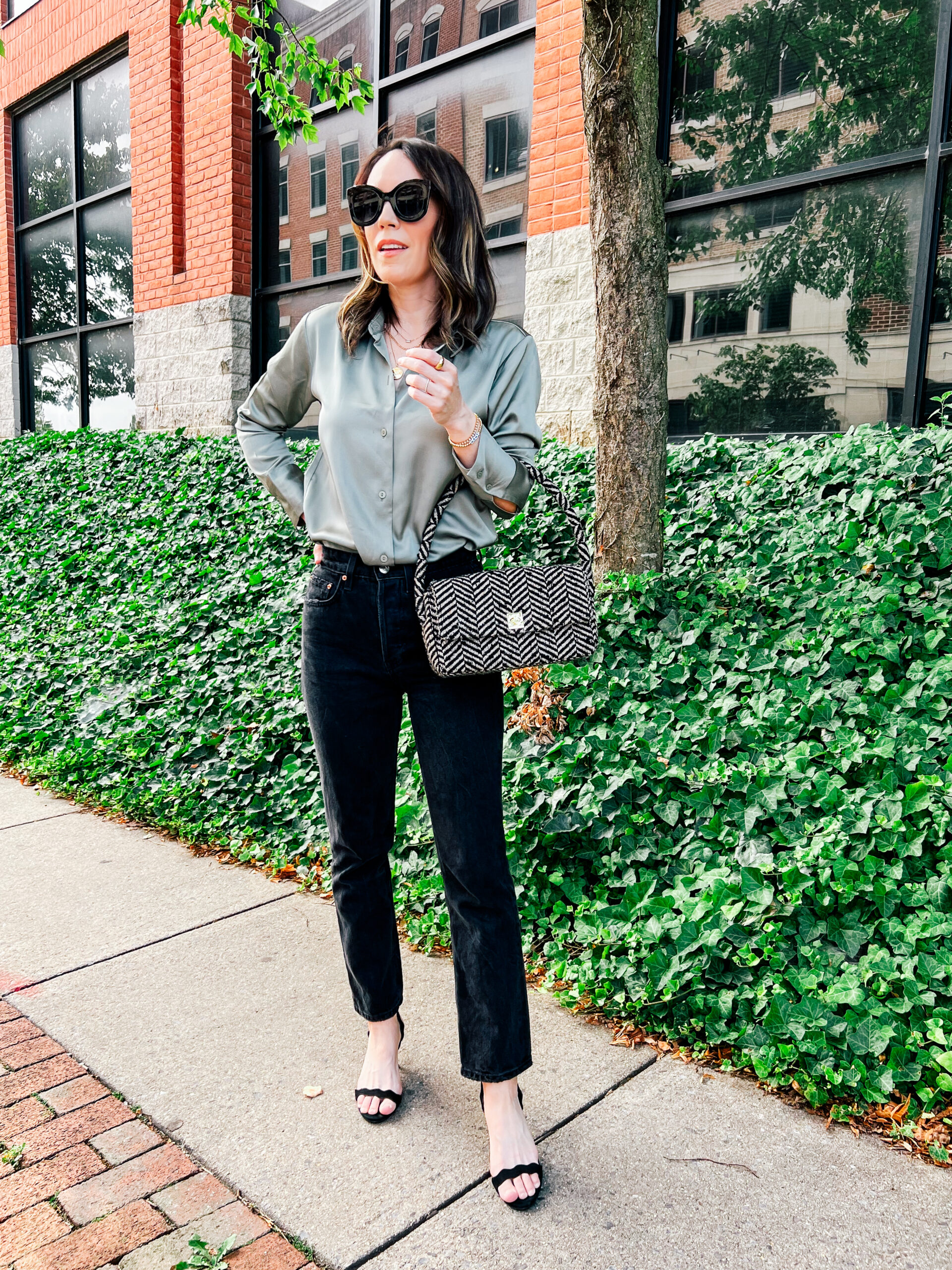 Shirt and jeans on sale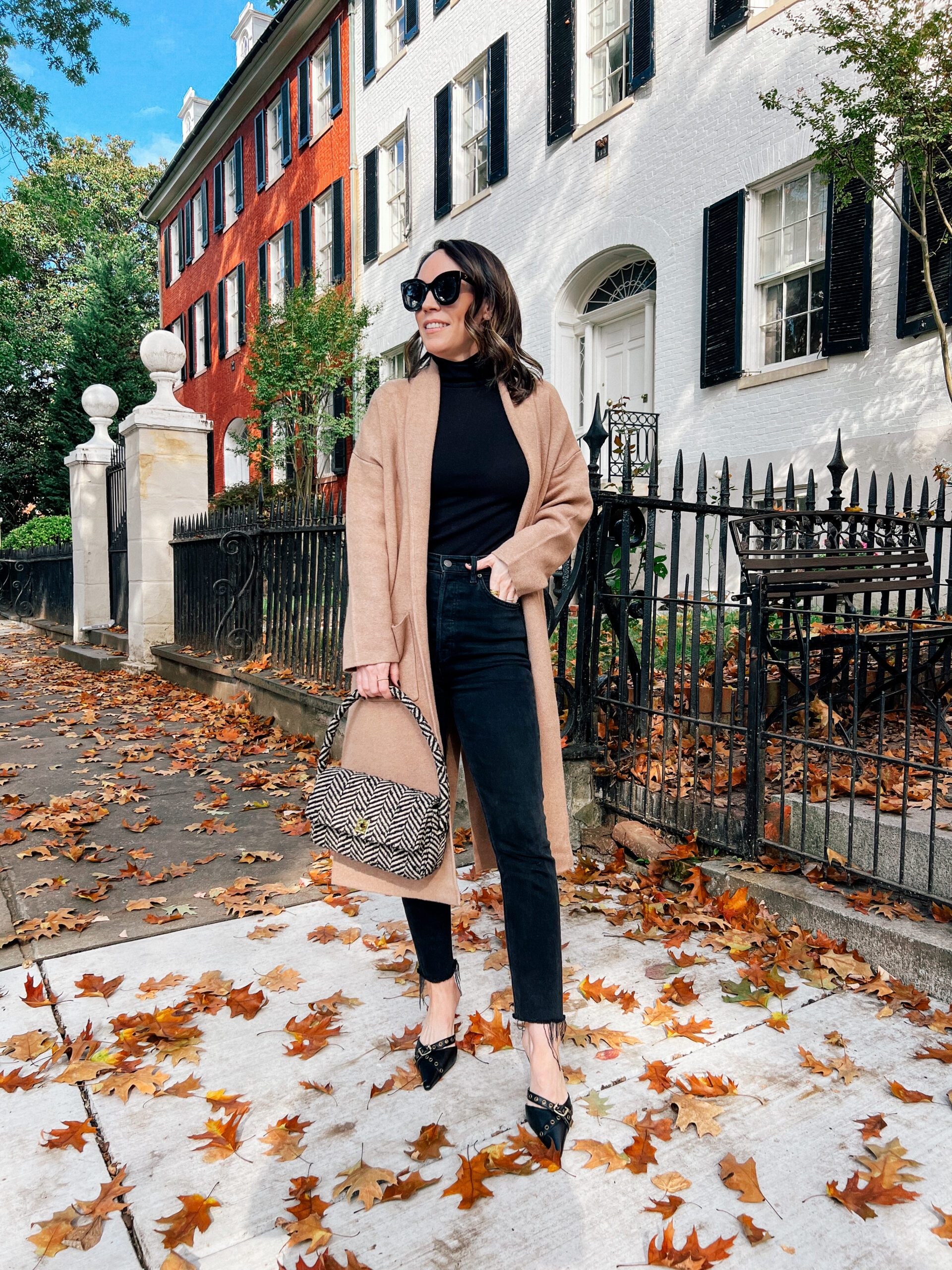 Sweater coat on sale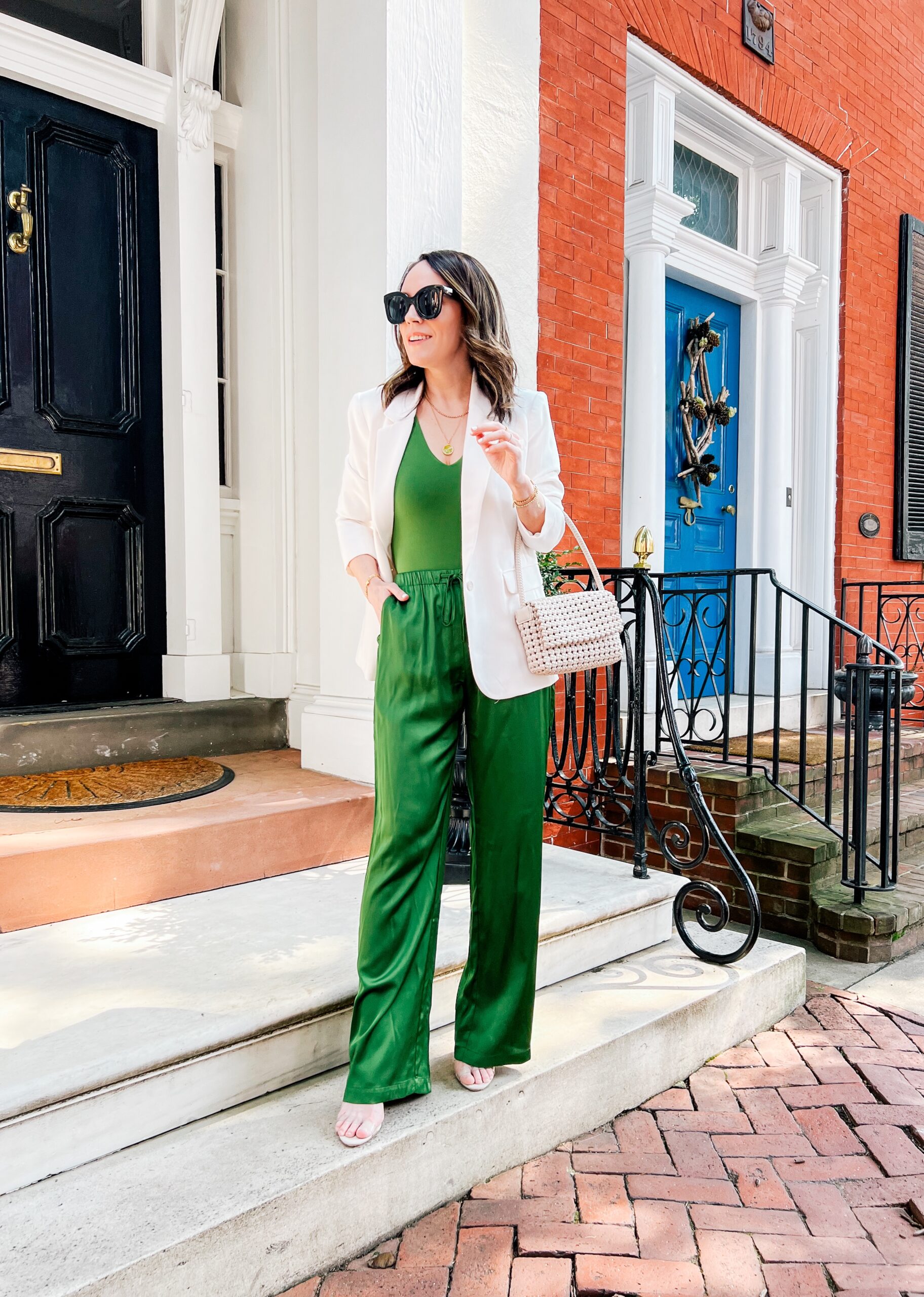 Blazer on sale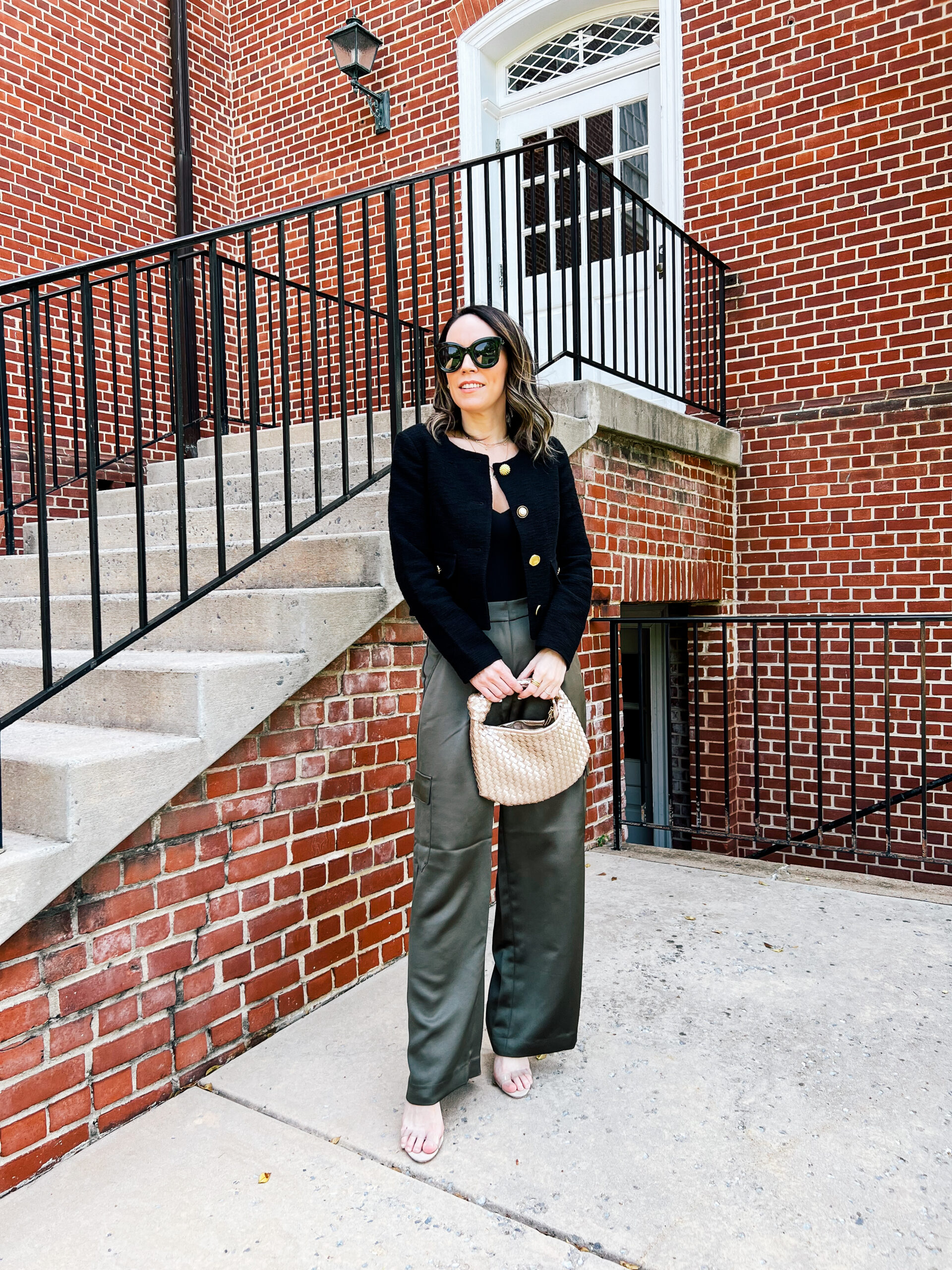 Jacket and pants on sale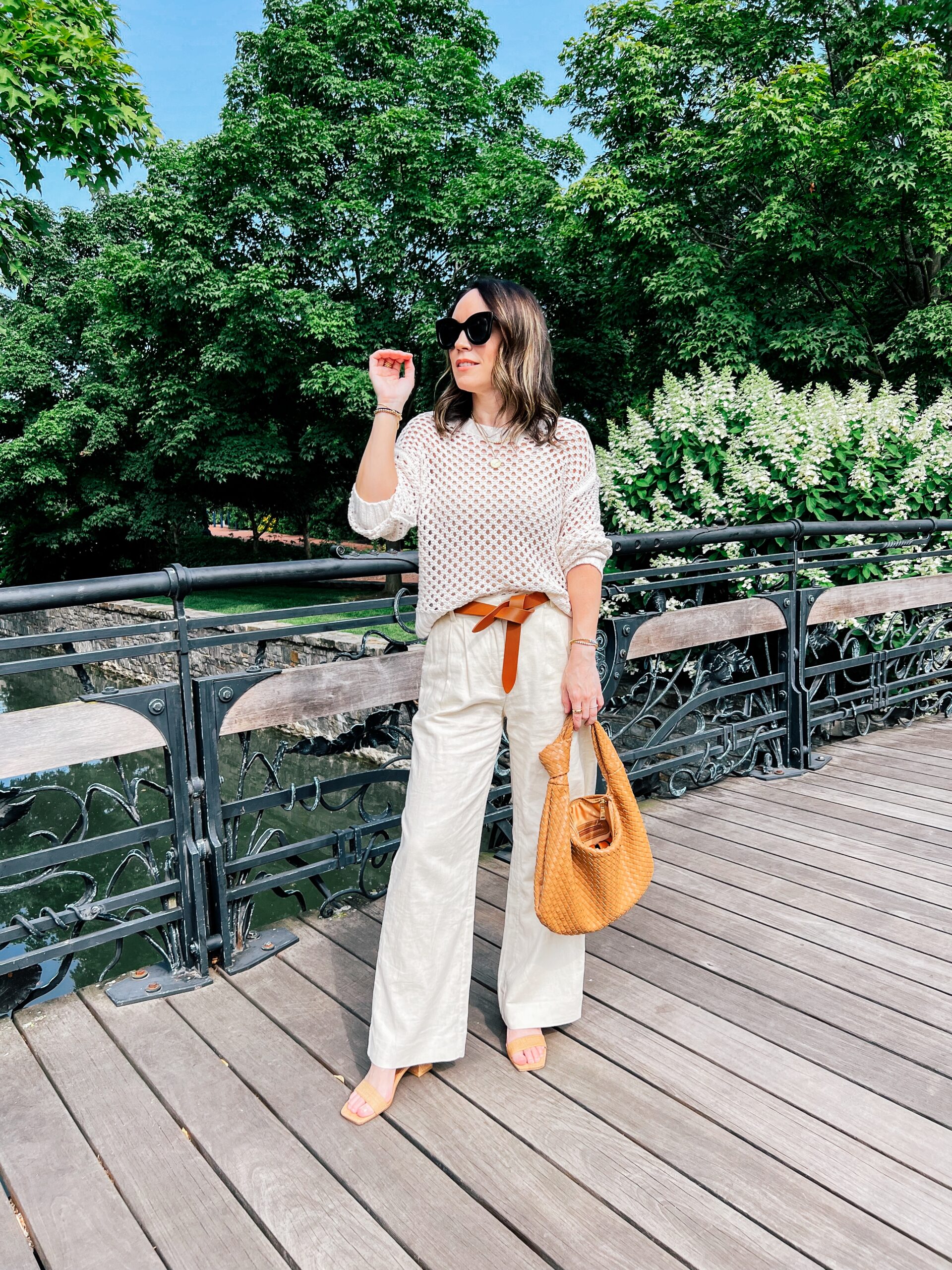 Sweater on sale
Columbus Day Sales Roundup + All My Recent Looks on Sale!
There are a TON of Columbus sales happening this weekend and tomorrow. I thought I would do today's sale post a bit differently and only pick the retailers I shop at the most and my picks not to miss from each.
15% off select items sitewide, a few items not to miss: this pearl button cardigan, this cozy cable knit sweater, this classic wool "Dad" coat (I have it and love it!) and this chic mock neck sweater dress.
25% off select items – here are a few I'm loving: this stripe trim cardigan, the most gorgeous cozy cashmere sweater, this chic tweed blazer and this classic lady jacket with gold buttons.
All serums and oils are on sale! My must haves are this vitamin c serum, this hyaluronic acid serum and this super hydrating face oil.
25% off sitewide with code: FRIENDS. Here are my top 5 faves: my holy grail cleansing balm, these resurfacing peel pads, this day cream, this super nourishing face oil and this resurfacing face wash.
40% off everything. I love this houndstooth bow detail cardigan! This belted wool trench coat is a great fall staple.
20% off sitewide with code: BIRTHDAY. Their cleansing balm is a constant repurchase for me. This is the best resurfacing serum I've used.
These are the only pajamas I've been buying Miles since he was a baby! They are the best! And all the Halloween prints are 50% off.
40% off select items with code: SALETIME. This classic ribbed turtleneck is a great fall staple, a great pair of ankle boots, this gorgeous wool-cashmere cape looks so cozy and these pleated midi skirts are great for the holiday season.
20% off all order over $100. This is my favorite fall candle from them and this holiday candle is a MUST BUY! I give it as gifts every year.
30% off sitewide when you spend $230+. I want everything on the entire site LOL but I will try to narrow down some of my favorite pieces not to miss: this stunning belted wool coat, this faux fur toggle detail coat, this tweed jacket (especially in the red), this denim maxi skirt and these classic black slingback pumps.
Up to 25% off sitewide with code: FRIENDS. Here are my top 5 picks: this scalp scrub, this nourishing face cream, this exfoliating toner, these eye gels and this cult classic nighttime repair serum.
Shop all my brand partners with special discount codes just for my readers!
Miranda Frye – use code: ALITTLEBITETC for 10% off + free shipping 
Versed Skincare – use code: ALITTLEBITETC10A for 10% off 
Rose Forever – use code: alittlebit20 for $20 off 
Equilibria – use code: alittlebitetc for 15% off (valid for new customers)
Nudestix – use code: MAREESYE for 10% off your orders
CurrentBody LED Mask (and entire NUFace collection) – use code: ALITTLEBITETC for 10% off
Vanity Planet – use code: MS25 for 25% off
Alpyn Beauty – use code: ALITTLEBITETC15 for 15% off
Hourglass Cosmetics – use code: MAREE for 10% off
REN Skincare – use code: MAREE for 20% off
BK Beauty – use code: MAREE10 for 10% off