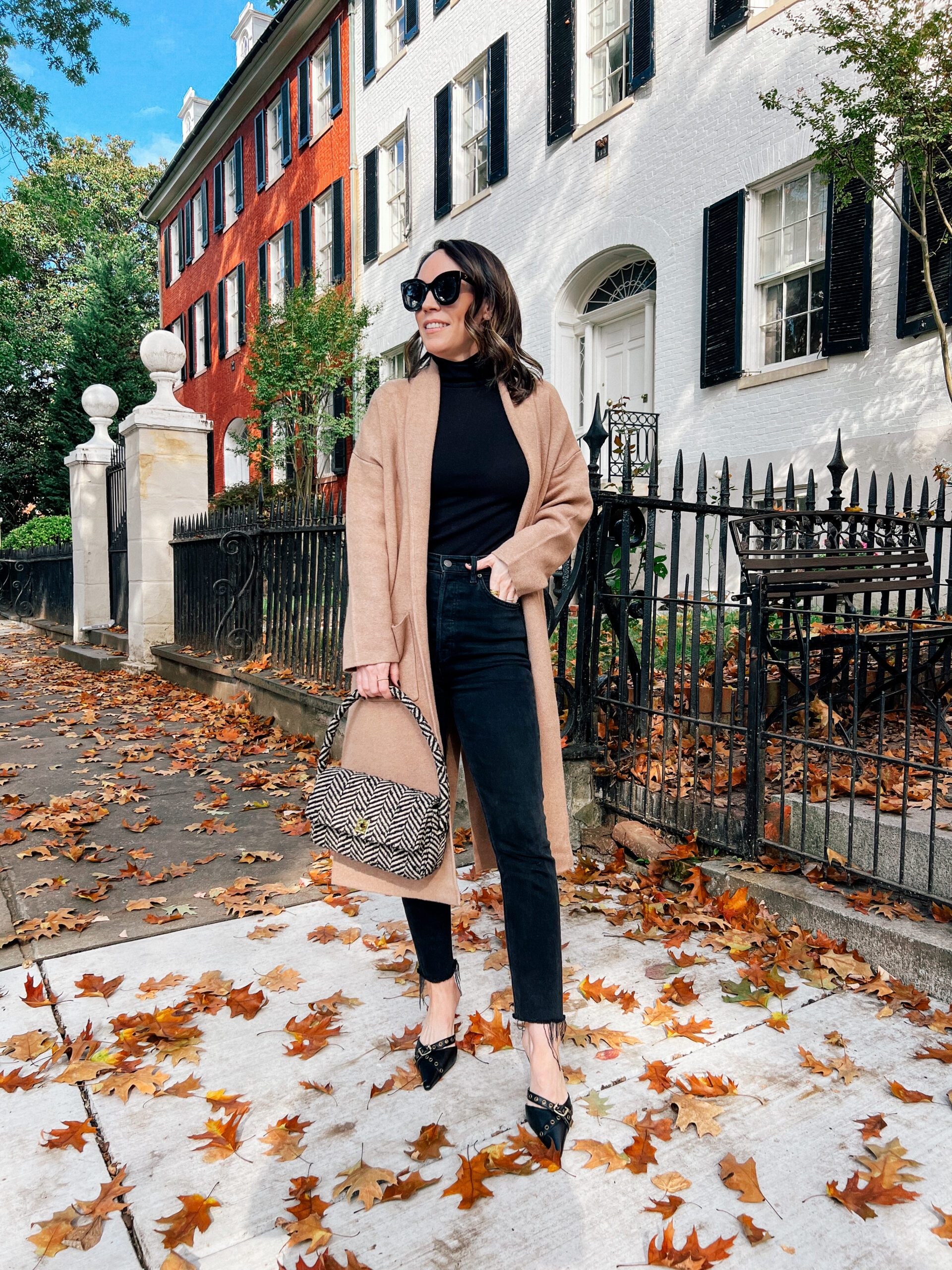 Cardigan | Turtleneck | Jeans | Shoes | Bag | Sunglasses
Friday Finds 10.6
1. I love the look of this patterned tote bag and it's under $40!
2. I am a huge fan of Varley and have a few of their pieces. They are chic yet still very comfy. I had a gift card so I grabbed this half zip sweater and these slim sweatpants.
3. I use so many Necessaire products and their unscented body lotion is a staple in my bodycare routine. There is now a body lotion in a pump dispenser (instead of in a squeeze tube) and I just added it to my cart.
4. Makeup by Mario relaunched this eyeshadow palette because so many people requested it to come back and now I really want to try it! LOL
5. This structured leather tote has such a chic shape and I love that you can wear it over the shoulder or on the arm.
6. If you are in need of a classic pair of pointy toe ankle boots, this pair from Target are so beautiful and under $40! I anticipate them selling out so grab them now while they are still in stock.
7. J. Crew is killing it this fall and there are so many gorgeous pieces! Here are a few of my favorites: this faux leather mini skirt, this ruffle neck cable knit cardigan, this quilted lady puffer jacket, these suede knee high boots in the luxe forest color and these leopard print slingback mary janes.
8. I am a matching pajama lover and just found this rainbow pair! *adds to cart*
9. For those that want to dabble in the square toe trend that is so popular right now, these patent leather slingbacks are gorgeous and have a subtle square toe.
10. Are any of you watching the new season on The Morning Show on Apple TV?!!! I cannot get enough – it's soooo good!
11. If there is one luxury handbag brand that I am coveting right now, it is THIS ONE!!! Everything is so dreamy.