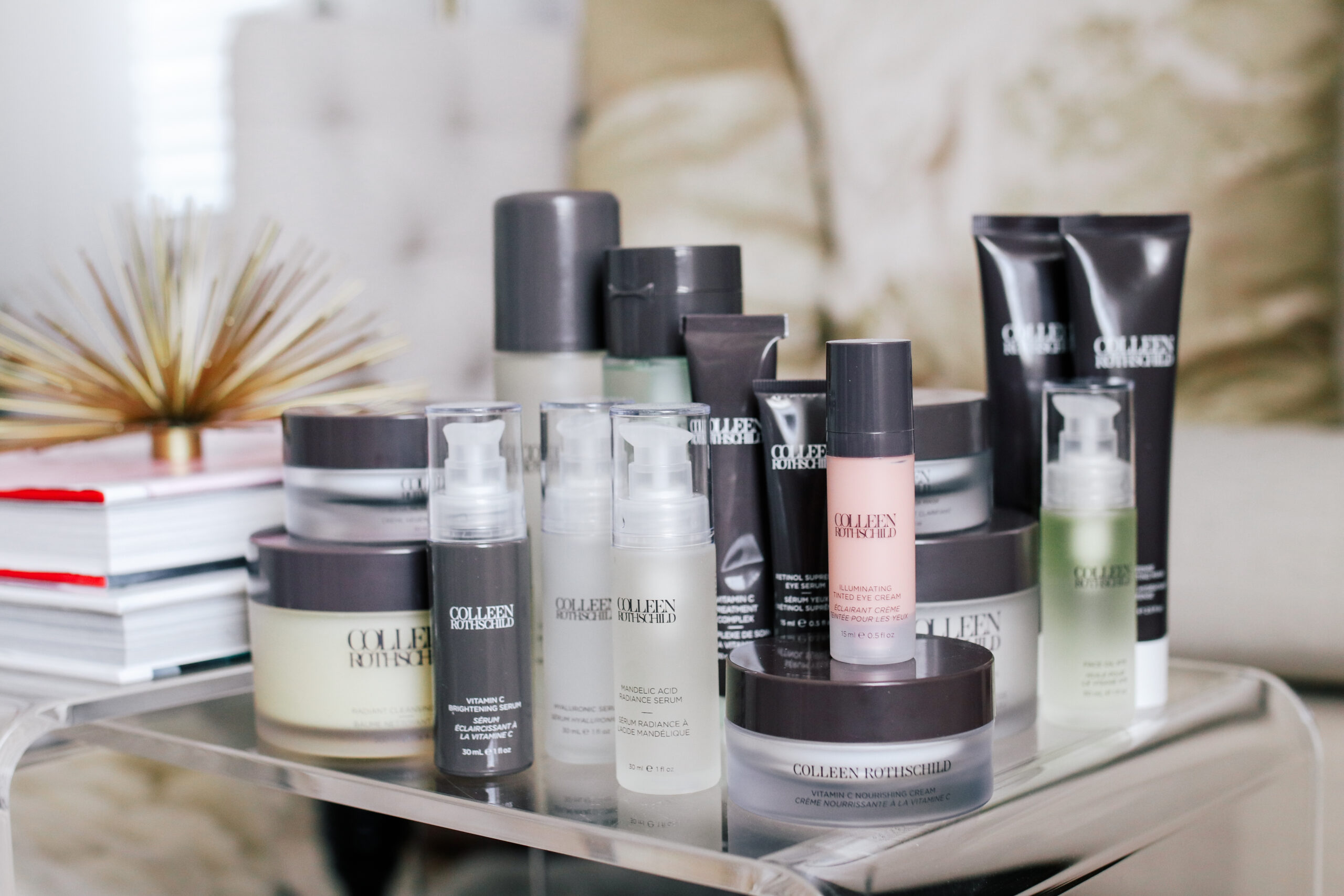 I have been a fan of Colleen Rothschild skincare for nearly 10 years and consistently repurchase a handful of her products again and again. I first discovered the brand when I started my blog in 2012 and got hooked after trying the Radiant Cleansing Balm and Sheer Renewal Cream. Both are still favorites and products that I use all the time. Since discovering her brand, I have tried more products in addition to a ton of new products that have launched over the past few years. I thought I would dedicate an entire blog post to reviewing each item I have tried so there is a comprehensive post that you can refer back to if you are interested in trying the brand. I will also add on to this post as I try more products so stay tuned!
Colleen Rothschild Beauty Review
Cleansers/Toners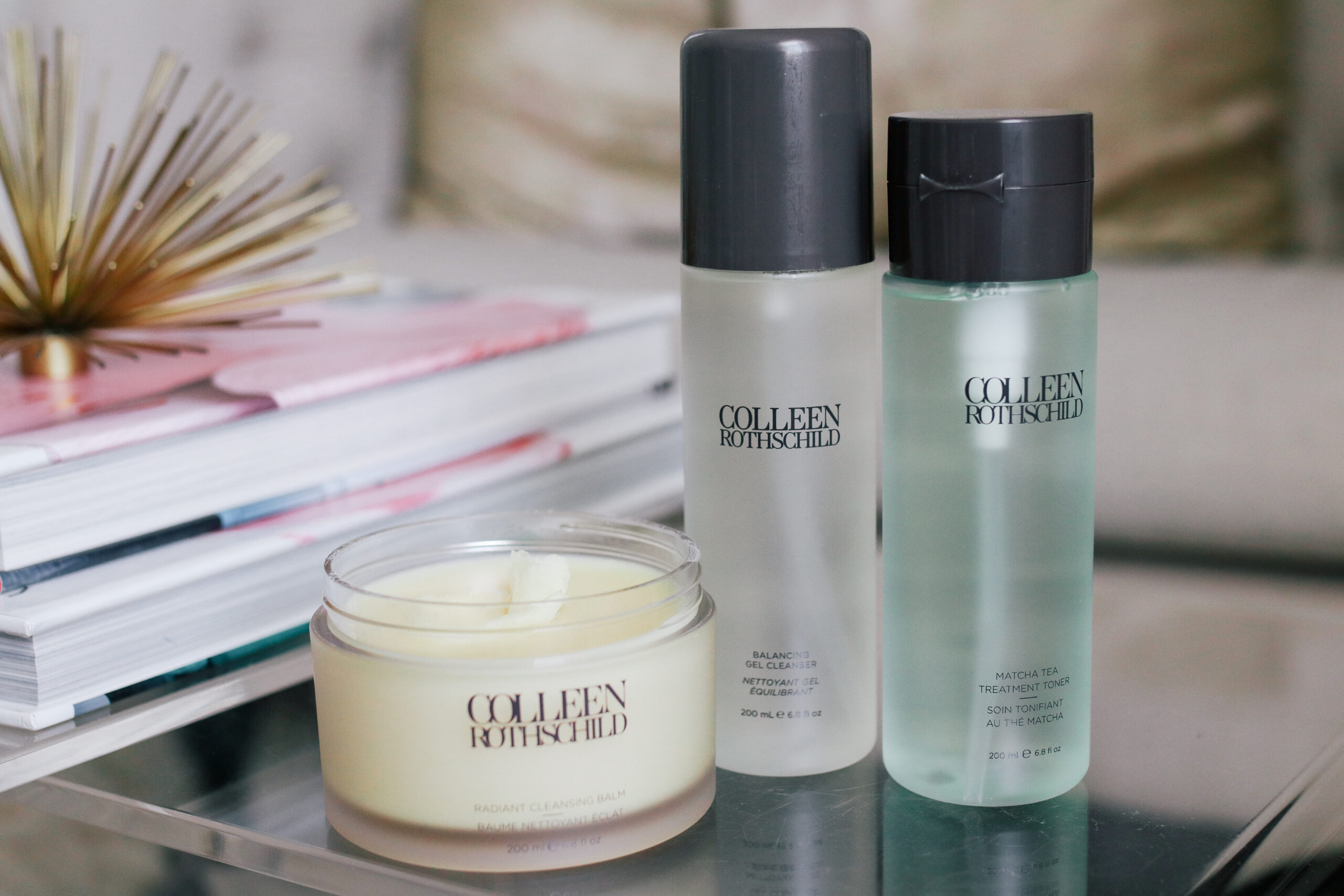 This is the newest cleanser I've tried from Colleen Rothschild and I absolutely fell in love! It's refreshing in scent and texture and really provides a great second cleanse without drying or stripping the skin. It does foam up after adding water but thankfully it doesn't dry the skin out as a result and my skin actually felt balanced and well hydrated after. This will be definitely be a repurchase!
Most of the toners that I use are designed to slightly exfoliate or hydrate, but this toner is formulated to detoxify, protect and absorb excess oil. As someone that no longer struggles with oily skin, I was hesitant how this would feel on my drier skin. But I was immediately comforted after the first use because it is SOOOO soothing and refreshing! It does help to minimize the appearance of pores but also does a fantastic job at reducing redness.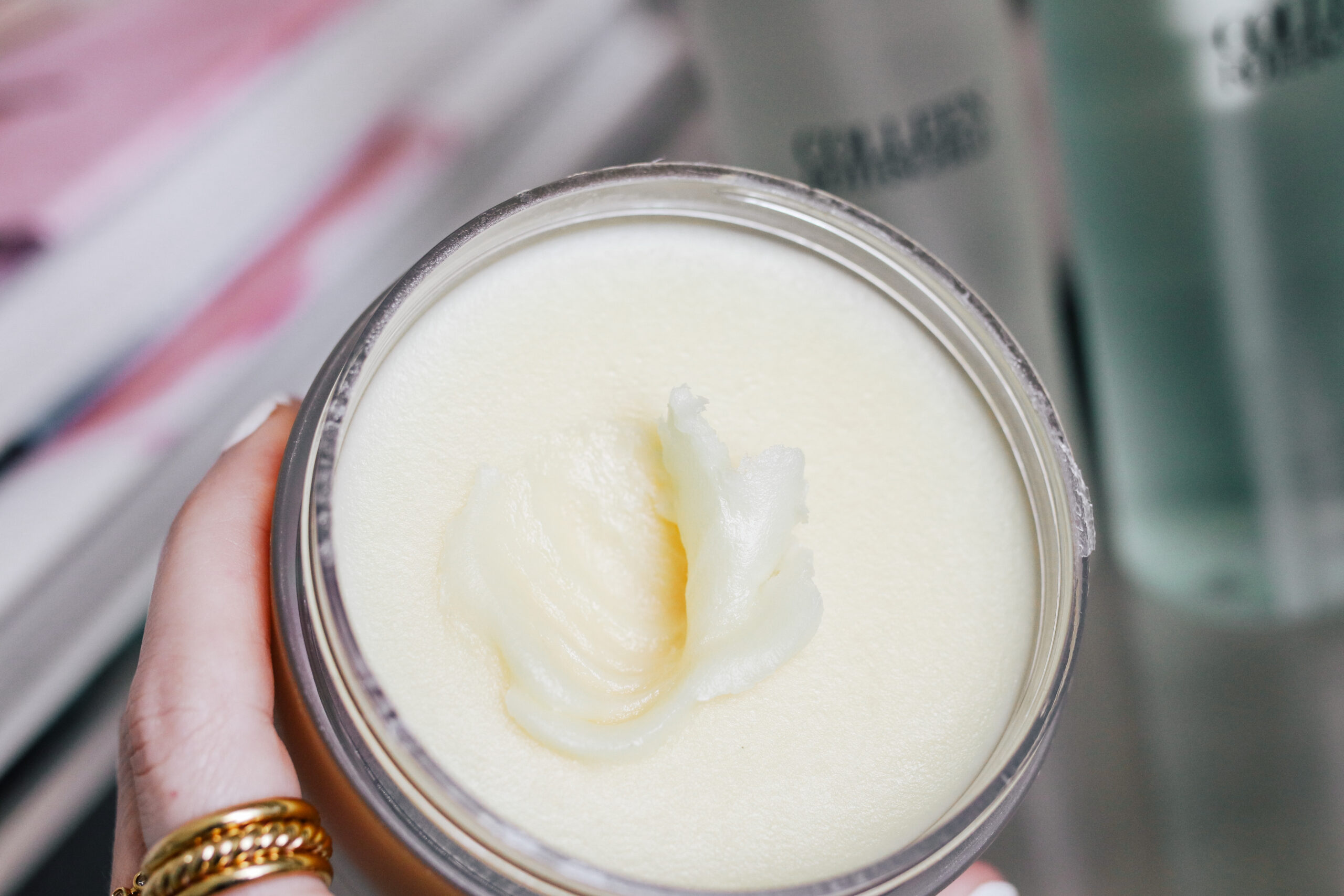 The first product I tried from the line and still the one I have never stopped replenishing. It's the product that made me want to try more of the line because I loved this cleansing balm so much. Great at removing makeup and giving the skin a deep cleanse, this radiant cleansing balm helps clear congested pores and balance out the skin. My face always feel fresh, clean, supple and super radiant after cleansing.
Masks/Peels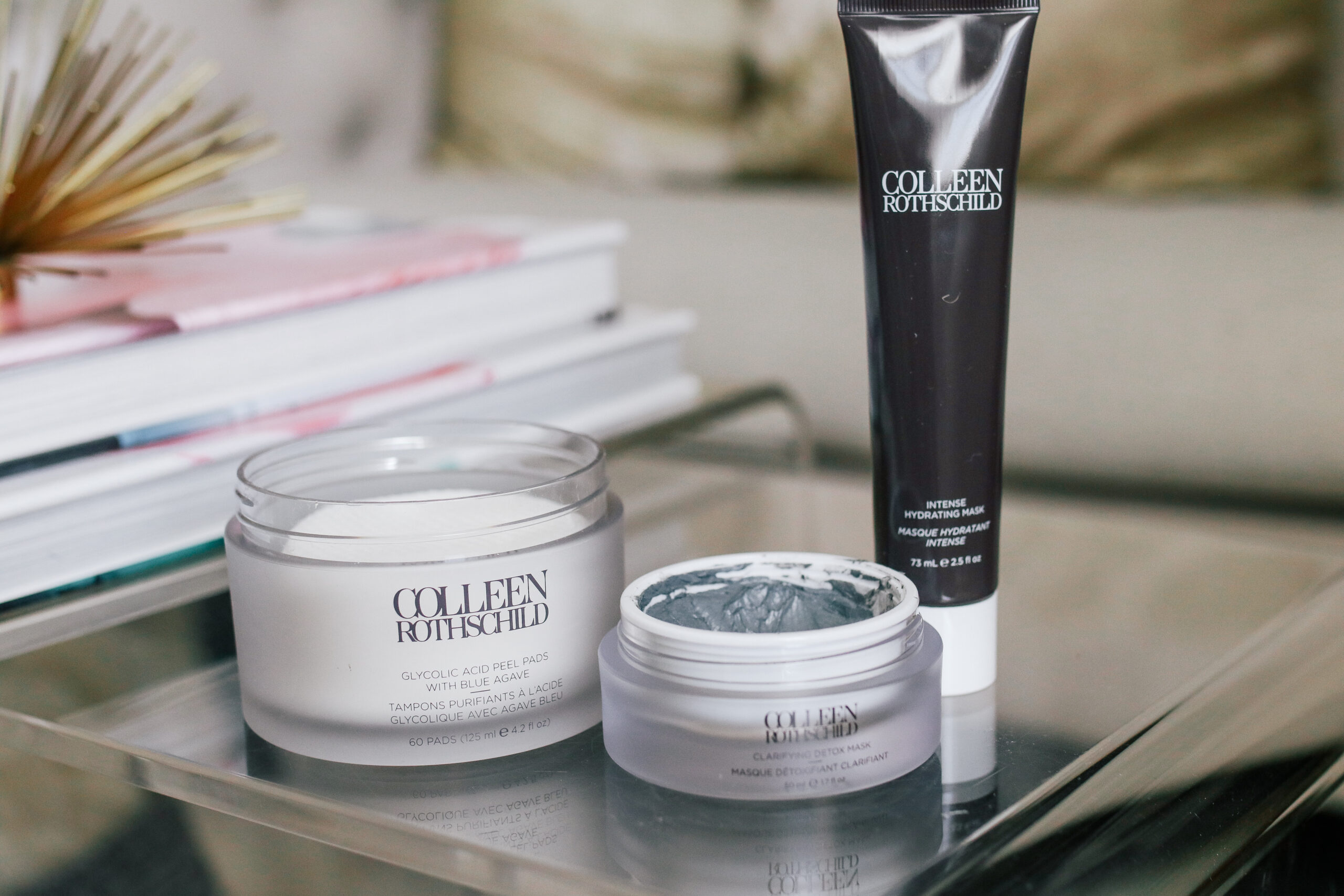 A must have for super soft skin – these peel pads tackle texture head on. There is a blend of glycolic and lactic acid to help target fine lines, rough texture and hyperpigmentation though the infusion of Blue Agave helps to calm and soothe as well. I use these after I have cleansed in place of toning. They are a medium strength peel pad in my opinion so I prefer to use them no more than 4 times a week but always do a patch test first to see if you have any sensitivity.
A true holy grail for me. This hydrating mask is a constant repurchase and one that I am never without. It's a lightweight gel cream formulated with coral grass and micro-algae that delivers intense hydration and moisture. You can either apply a thicker layer and leave on for 20 minutes for an intensive treatment or apply a very thin layer and sleep in it. Either way, my skin always looks bouncy, firm and radiant. For the price point, it's effectiveness and all around feel on the skin, this mask checks all the boxes for me.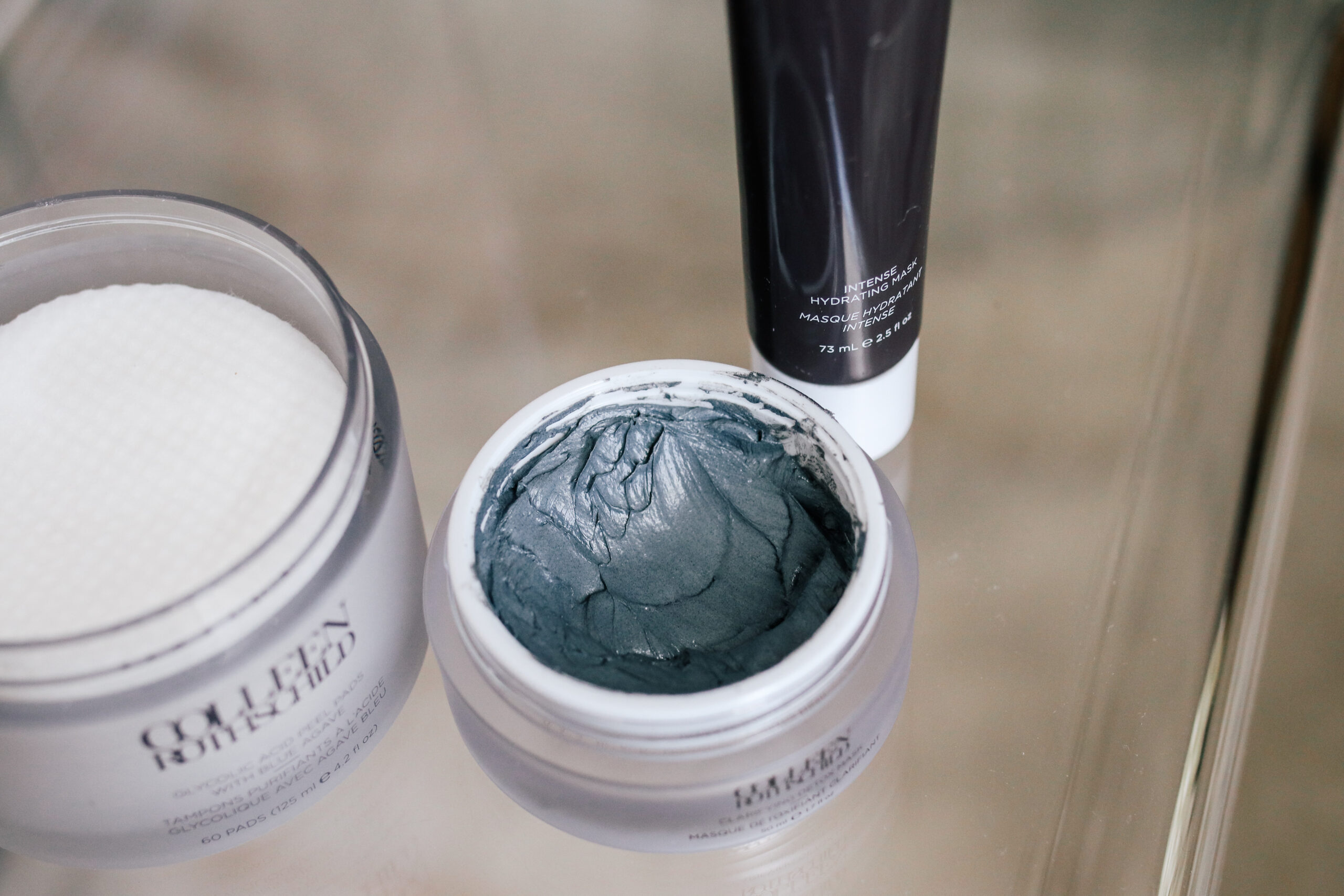 Detox masks and mud masks are a definite staple in my routine but I have a love/hate relationship with many of them. Some mud masks with do an amazing job at pulling out impurities but leave my skin feeling dry and uncomfortably tight. But this detox mask manages to deep clean while also leaving my skin feeling balanced and nourished. It's another staple in my skincare routine and a mask that I continue to repurchase over and over. It contains activated charcoal and kaolin clay to detoxify pores while vitamin c and willowherb brighten and soothe the skin. A little tip – apply this all over and then use a facial steamer to steam your face. It will help open up the pores and allow the mask to work even better. This is the steamer I use and love (discount code: MS25).
Serums/Treatments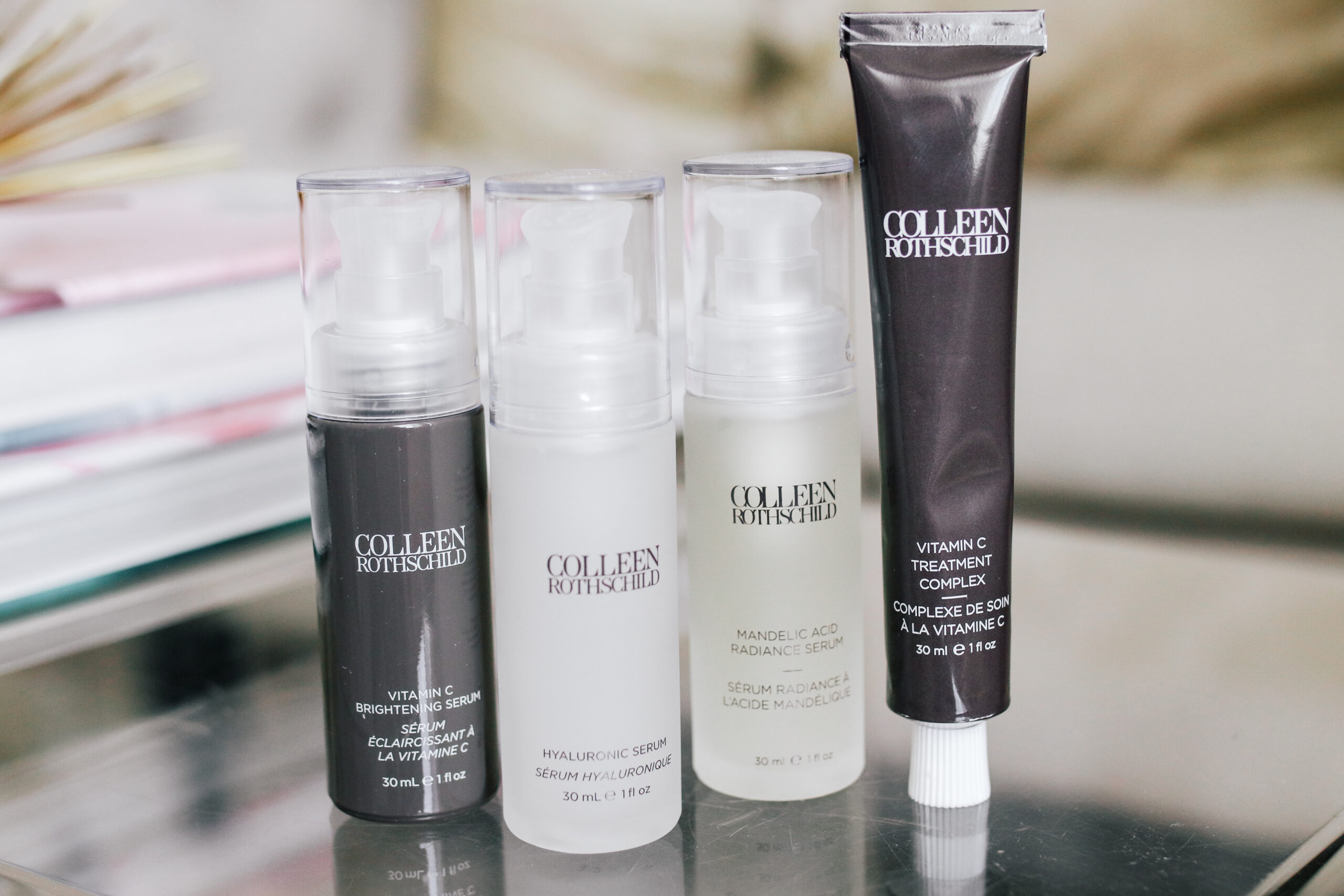 Using a vitamin c serum is a daily part of my morning skincare routine. Vitamin C helps protect against sun damage, boosts collagen, fades uneven skin tone and fights environmental aggressors. Many vitamin c serums can be tacky or sticky, but I fell in love with the creamy and smooth texture of this one from Colleen Rothschild. I tend to use it first before the Hyaluronic Acid serum in my morning routine.
I use a hyaluronic acid serum every single day both morning and night so I have quite a few that I rotate between. This one is in my top 3 favorite formulas. It's a thicker texture (which I actually prefer) and does an amazing job at plumping the skin and really retaining moisture all day long. I like to apply it and then spritz a hydrating mist afterwards to add in a bit more moisture and my skin loves it.
While I am still a die hard fan of the Farmacy Honeymoon Glow resurfacing serum, this is actually coming in at a close second. It's gentle enough to use multiple times a week, but still VERY effective. It helps to refine skin texture, reduce the appearance of fine lines, even out skin tone and decongest clogged pores. For me I find that using it 3-4x/week in the evening has been perfect at really helping my skin feel and look so smooth. Be sure though to wear a sunscreen during the day with a resurfacing serum like this.
Vitamin C Treatment Complex (this is discontinued)
Face Oils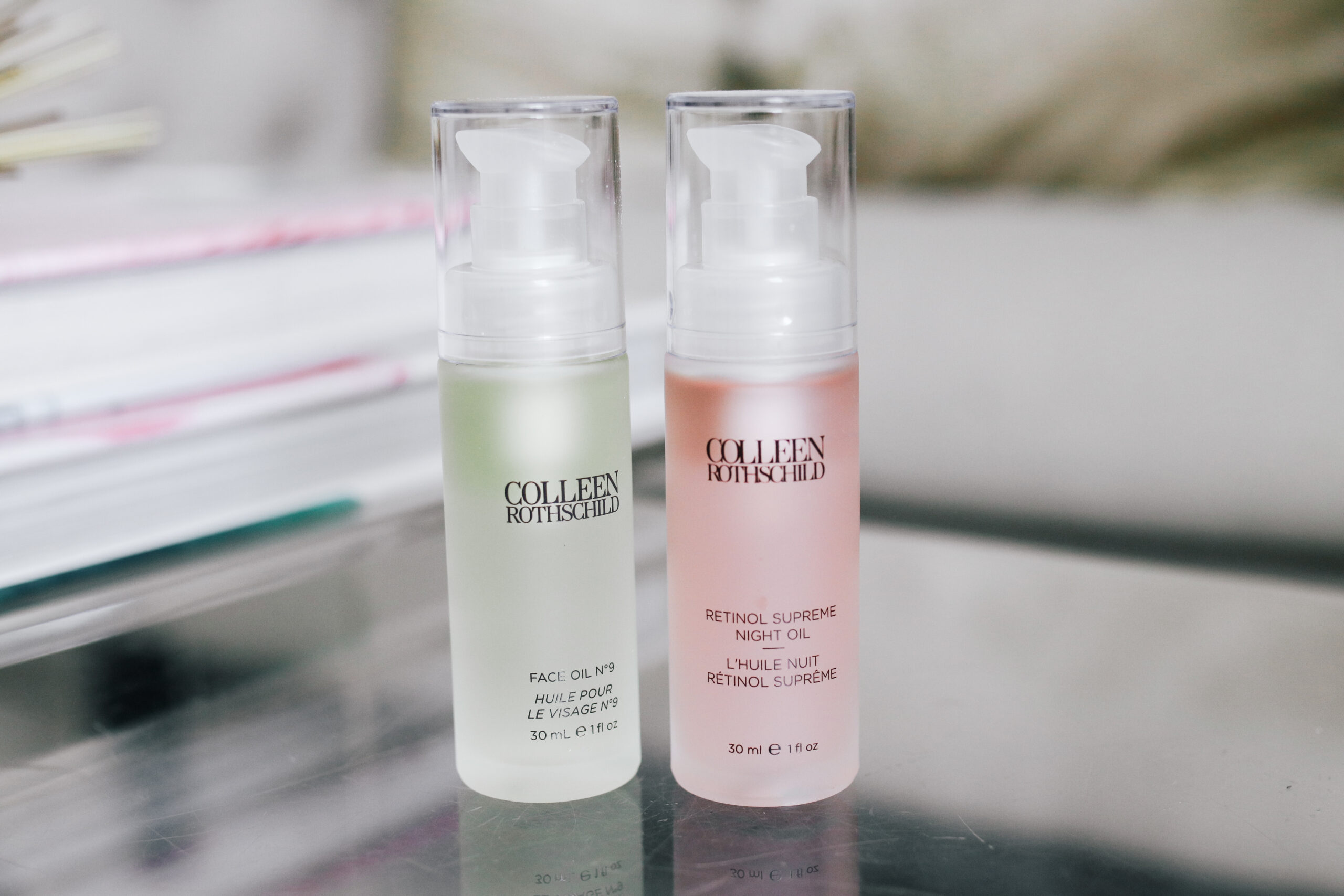 This is one of the first face oils I ever tried and made me fall in love with face oils. It's super lightweight and silky yet still delivers the intense nourishment and moisture you want from a face oil. It absorbs instantly and leaves my skin feeling soft with no greasy residue. I prefer to use it as the last step of my skincare routine to seal everything in.
This face oil delivers all the same nourishing benefits of Face Oil No. 9 but with the added benefit of retinol to help stimulate cellular turnover, refine skin tone and improve dullness. The retinol is very mild so I didn't get any flakiness or dryness and the oil texture helps to counteract those side effects that often come with retinol products. I don't find this to be a necessity for me however because I see more results with a traditional stronger retinol and find this to be a bit too subtle for me. I would prefer to use a strong retinol and the Face Oil No. 9 to help nourish and soothe the skin.
Moisturizers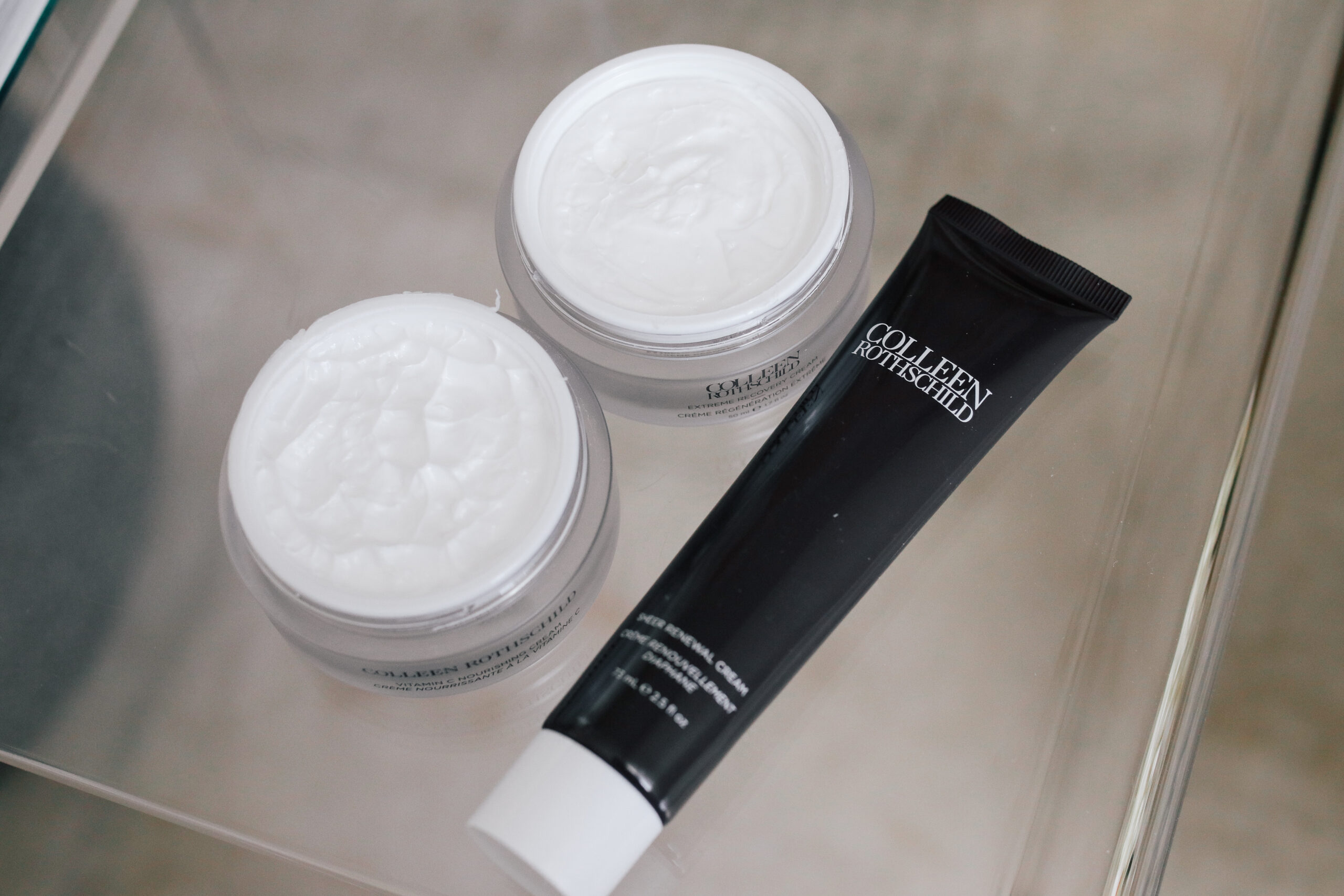 While I am completely in love with the Vitamin C serum, this moisturizer wasn't as much of a hit for me. I love the texture and how it makes my skin feel, but I get similar results and benefits from the Extreme Recovery Cream. If you are not a fan of using a vitamin c serum but still want to add it into your routine, I definitely think this is a great option. I don't reach for it as much as the Vitamin C serum which has become a must have in my morning skincare routine.
This moisturizer is aptly named because it provides extreme recovery to the skin. It's a rich cream that delivers intensive care for dry and dehydrated skin. It helps to strengthen the skin barrier and is fantastic to use when you skin needs a bit of TLC. Or when you are using a lot of actives and need something to help soothe and nourish. I've gone through about 5 jars of this over the past few years and constantly order another because it always comes through for my skin.
This cream and the cleansing balm were the first products I ever tried from Colleen Rothschild and what made me fall in love with her products. I have been using this oil-free cream for nearly 10 years. It's a lightweight gel-cream that helps to hydrate and smooth the skin so I prefer using as a daytime moisturizer. It wears beautifully under foundation and preps the skin so nicely. Even though it is oil-free and feels like nothing on the skin, I still find that it moisturizes deeply and keeps my skin hydrated all day long.
Eye Treatments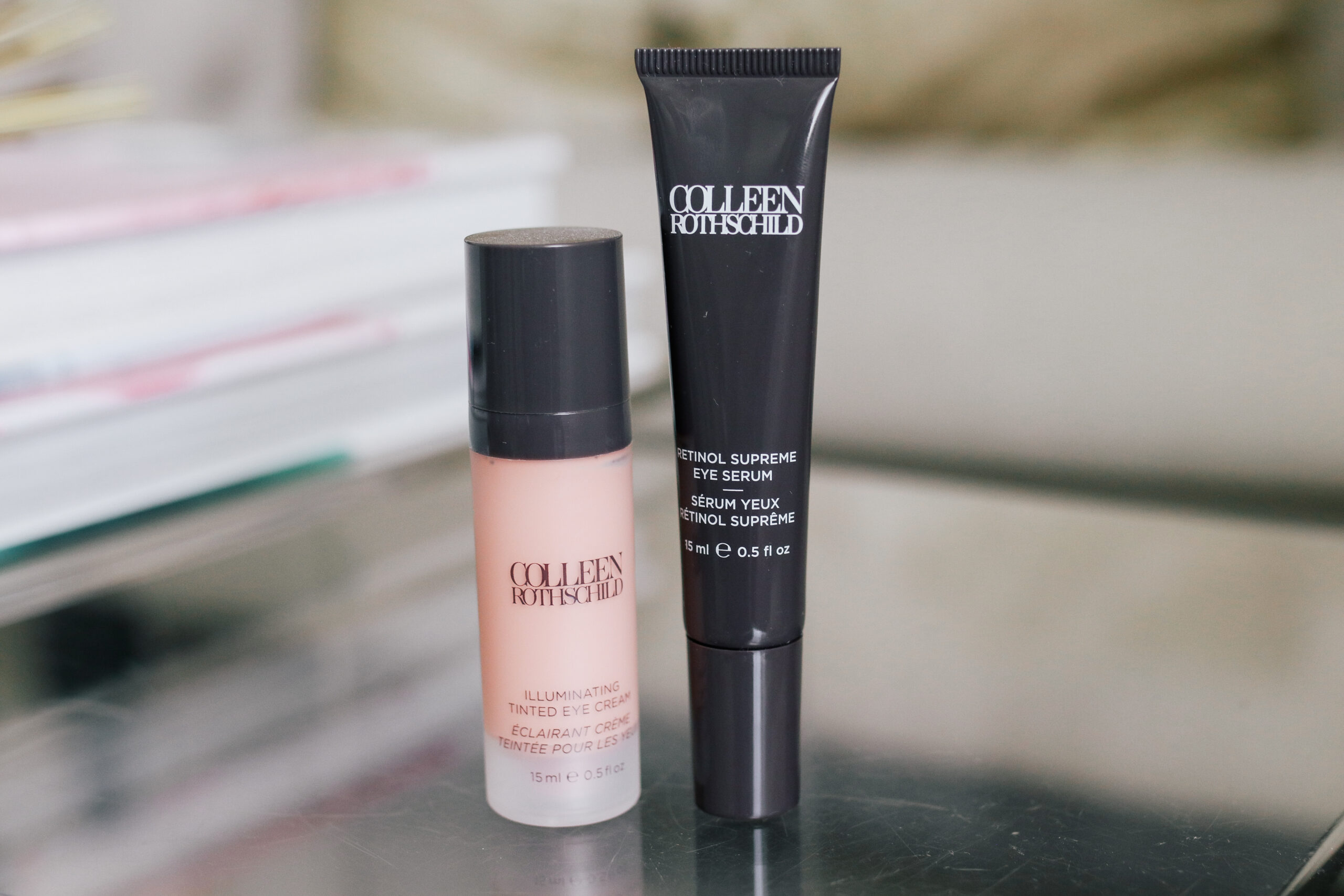 This eye cream combines both skincare benefits and makeup benefits in one. It contains hyaluronic acid and caffeine to help hydrate and depuff, while the pearlized pigments in the formula provide an instant brightening effect. I use it both over and under makeup and find that it is the perfect thing to grab on days that I am not wearing any makeup but want something to brighten my under eyes. The pigment is sheer so this won't add too much coverage just brightness and is suitable for a wide range of skin tones.
I'm not too committed to a specific eye cream as I find they all deliver similar results for me but I truly love this eye serum and metal applicator! It contains both retinol and vitamin c so it helps to tackle fine lines and wrinkles, while Saliporine 8 (a key ingredient) helps the eye area retain moisture and elasticity. Many eye creams also give me milia because they are too rich but I have not had that issue with this at all. It's super lightweight, really helps to hydrate under my eyes and depuffs so well!