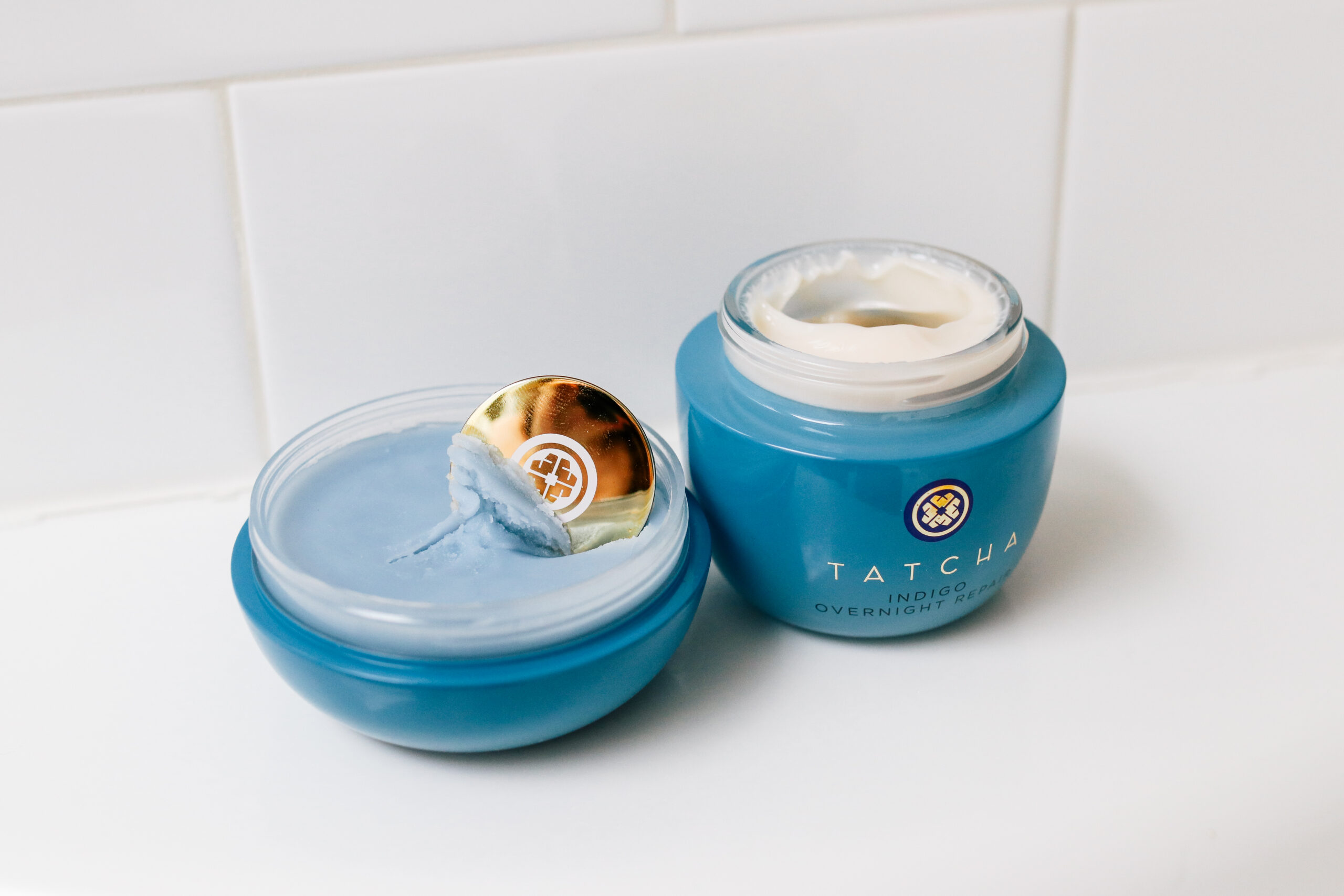 I've been a long time Tatcha lover and have tried almost everything that they have launched. The formulations and effectiveness of their products are always superior. One product that has been missing from their lineup was a cleansing balm and I was hoping they would finally launch one. I wasn't sure what to expect when they did, but this new Indigo Cleansing Balm is better than I could ever have imagined. An absolute dream. I am already a regular user of the Indigo Overnight Repair so I had a feeling that the cleansing balm would deliver those same soothing and nourishing results I have come to love from the Indigo products that Tatcha makes. The entire indigo range of products is formulated to soothe sensitive skin, calm redness and reduce irritation.
Tatcha Review
Tatcha Indigo Cleansing Balm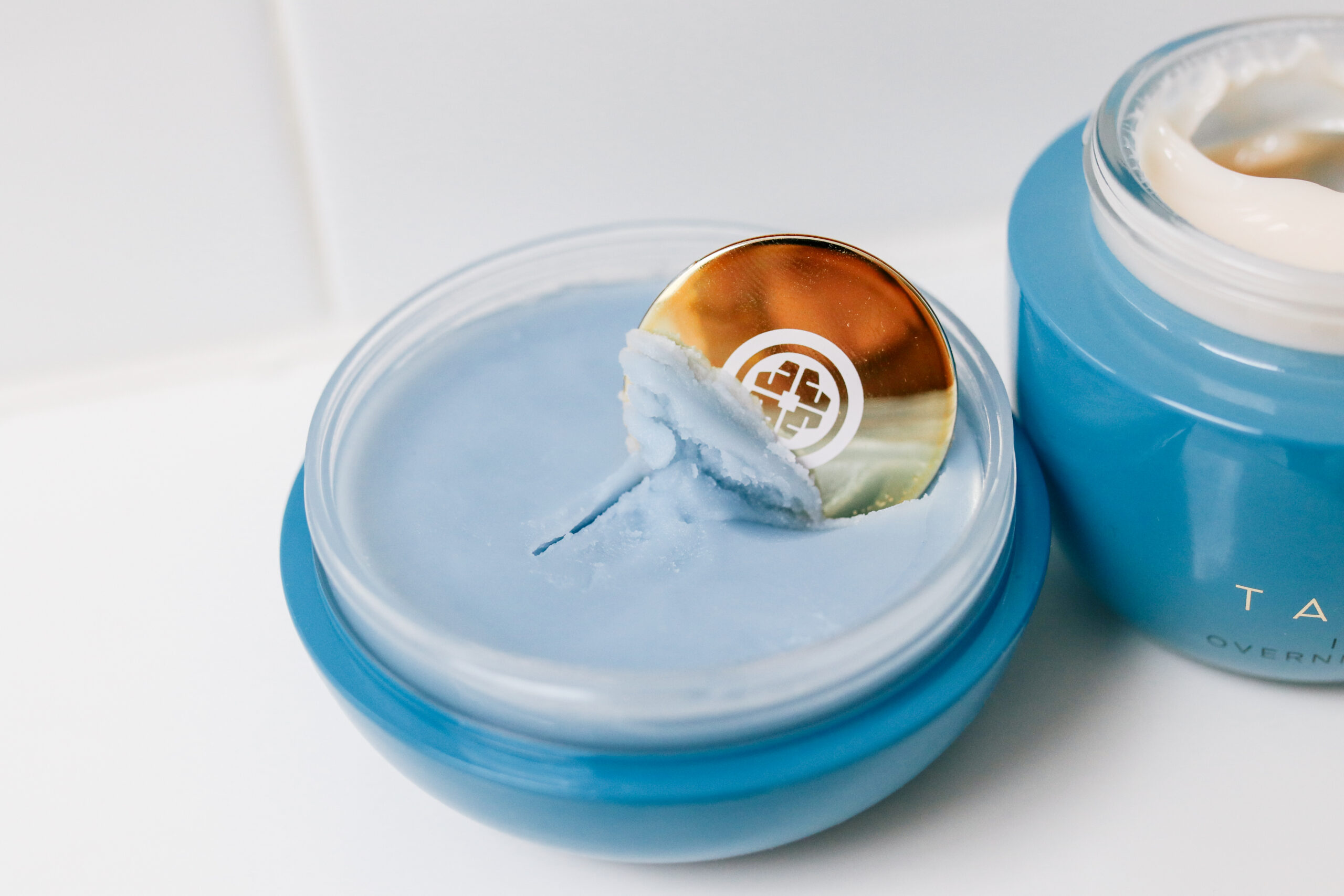 While I absolutely fell in love with the new Tatcha Indigo Cleansing Balm from first use, I will mention that the amount you get in the jar is quite small. It seems much less than many of my other cleansing balms. So I am hoping they launch a larger size in the future. That aside, I will be keeping this cleansing balm in my routine from this point on. Forever and ever. LOL The texture is stiff and not overly oily to the touch. But as you rub it between your fingers you can feel how smooth and creamy it is. It's fragrance-free and contains Japanese Indigo which is the main ingredient designed to provide soothing and calming benefits to the skin.
How to Use:
It says you can use it to remove makeup and while it is effective at doing so, I personally have been using as my second cleanse to really allow the nourishing ingredients to go right on my bare skin. I don't want to waste a product like this on removing my makeup. When using a cleansing balm, remember to apply it with dry hands to a dry face. The balm works best to break down dirt, makeup, sunscreen, etc when applied just as it is. And then once water is removed, it turns to a gentle milk and easily rinses off.
It helps to restore moisture to the skin and replenishes the skin barrier. It is one of the smoothest and most luxurious cleansing balms I have ever tried. And my skin was left feeling like I had done an entire skincare routine on it. My face felt so soft, so smooth, moisturized and very supple. Though it is designed for those with dry, mature or sensitive skin, I really think other skin types could benefit from using it. It delivers such nourishing results to the skin and maintaining the skin barrier is very important to keeping the skin healthy and balanced.
Scoop out a quarter sized amount and massage into the skin. Really work it into the skin and the balm will slowly break down into an oil. Then dampen your hands with water and massage onto the face. The oil will emulsify into a milk removing all the impurities from the skin. Rinse until all the product is off your face and pat dry.
Tatcha Indigo Overnight Repair
In addition to the Tatcha Indigo Cleasning Balm, the Tatcha Indigo Overnight Repair is a great product to use from the line to provide intense treatment and nourishment while you sleep. I've been using it since it launched and am amazed at how well it helps maintain and strengthen my skin barrier. It is designed for dry, mature or sensitive skin. But I definitely think so many different skin types can benefit from this product.
How to Use:
It's called a 'serum in cream treatment' but it feels like a rich moisturizer. And I use it after applying all my serums and essences. I use it as my final step to seal everything in.
It contains Japanese indigo and red sage root which help to calm irritation, soothe dry patches and reduce redness. My skin always feels stronger and more balanced the next morning. Additionally it contains hyaluronic acid to help hydrate and ceramides to replenish lipids which will diminish the appearance of fine lines and wrinkles. It's not something I use every night, but adding it in a few nights a week helps strengthen and protect the skin barrier. My skin feels and looks more balanced and as a result my makeup always looks better.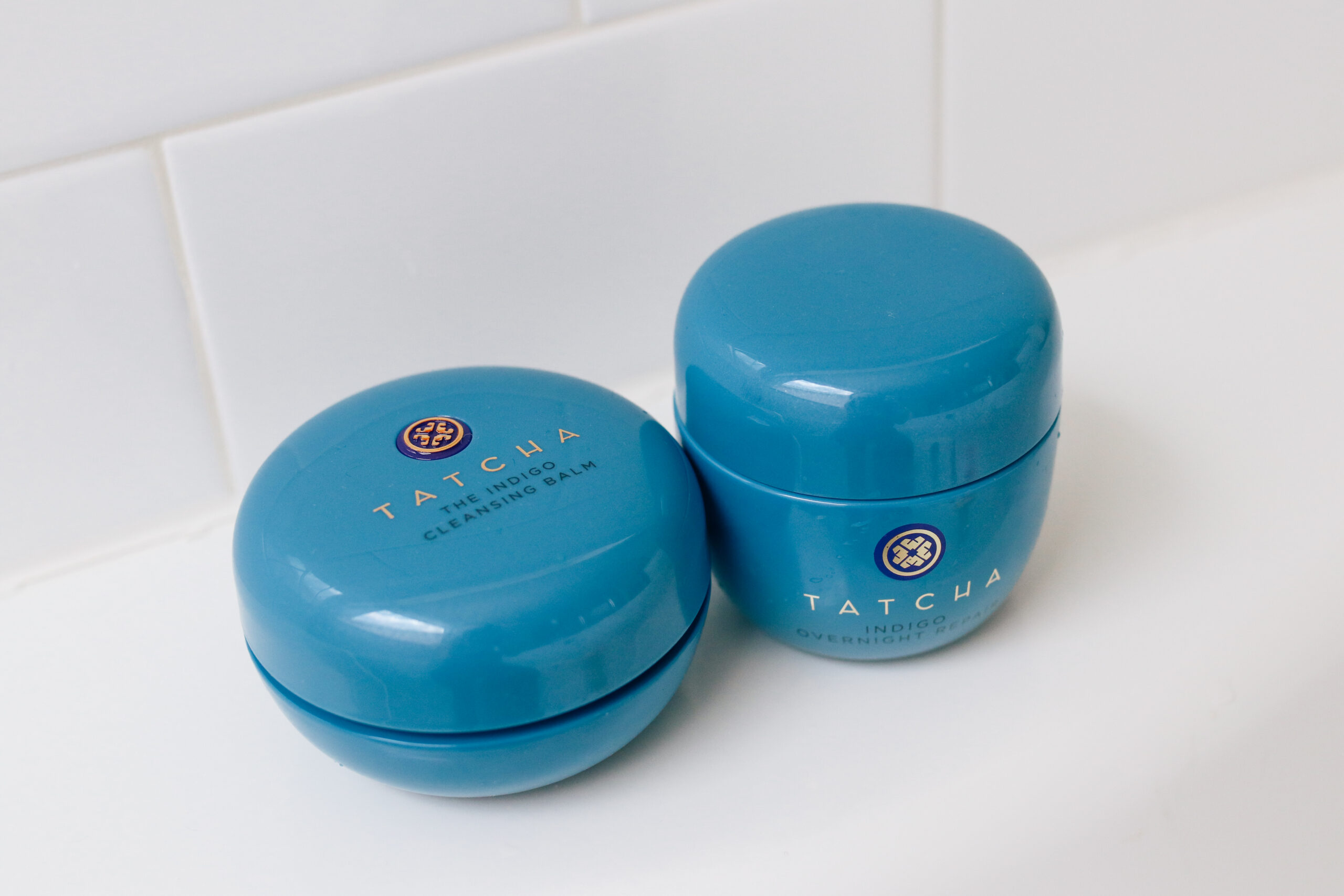 This new Indigo Cleansing Balm has far exceeded my expectations and I cannot recommend it enough. I can only hope they make a larger size available at some point because I know I will need it! If you are interested in trying both the Cleansing Balm and Overnight Repair, they make a value set that contains both which would be a great option.
Have you tried this new cleansing balm? What are your thoughts?!