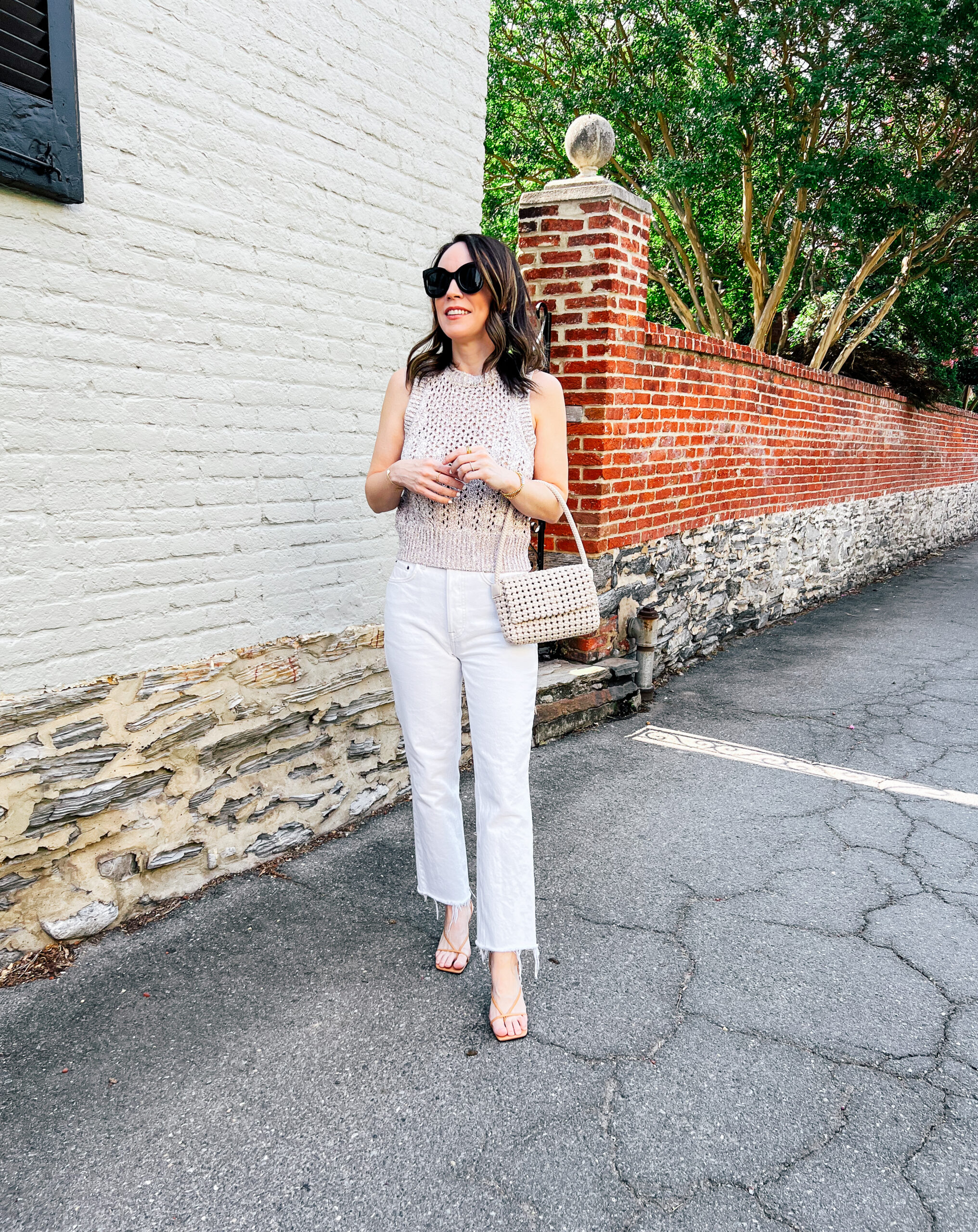 Tank | Jeans | Sandals | Bag | Sunglasses
Friday Finds 7.28
1. Vests are still trending and will be into fall and this one is beautiful.
2. Wrinkle-resistant and tons of stretch? Yes, please. This romper looks so comfy!
3. An oversized cute sweatshirt and black leggings are one of my favorite outfits to wear lounging around the house.
4. A great neutral piece of art to put in any room!
5. Denim midi/maxi skirts are a must have for fall. This one looks so chic and is a great price point.
6. This tennis necklace has tons of great reviews and is under $40.
7. A pointy toe slingback with a kitten heel is a closet staple. Something you will wear for years and years.
8. Ooooooh! This loose powder blush looks so interesting!!!
9. Most of my foundations are skin tints at this point and this new hydrating one with hyaluronic acid is next on my list to try.
10. I've been taking CBD for years for my anxiety, but want to order these gummies that I've heard great things about. They have a small percentage of THC so they are a bit stronger and my anxious self could benefit from trying them. LOL
11. I updated my Revolve favorites with so many new finds – shop them all here!