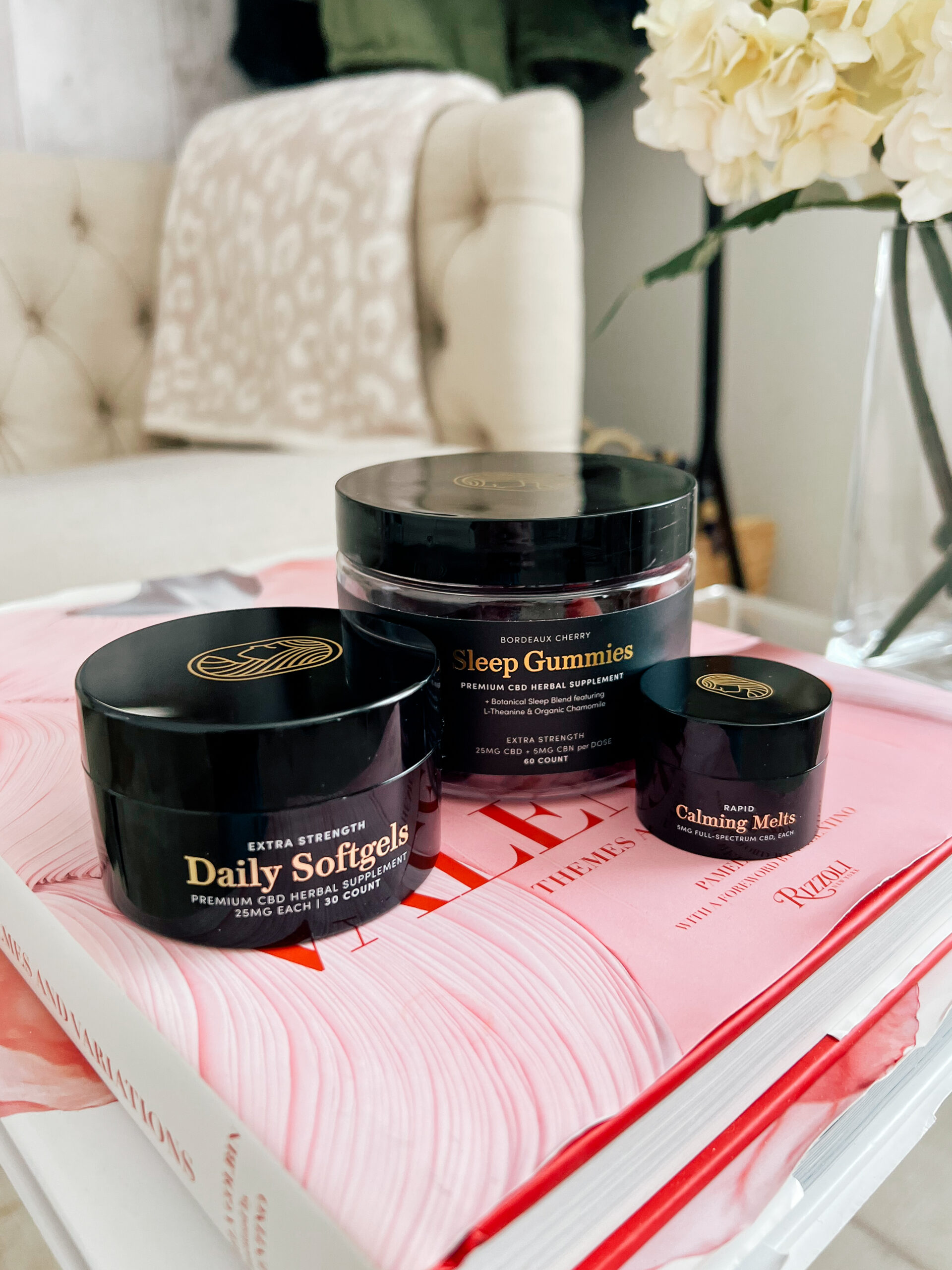 I've been a long time CBD user and have found that it does wonders at helping keep my calm and reduce my anxiety. I had tried products from Equilibria before and liked them, but wasn't sure I was getting the best results I could. I ordered more recently and decided to set up a call with one of their dosage specialists that helped walk me through exactly what I should use, when and what strength. That made all the difference! Since there is no THC in the products, these products won't get you "high" or make you feel spaced out but rather just help to calm, relax and manage day to day stressors. I asked the team if they would extend a discount code for my readers and they finally agreed which I was so excited about! Use code: alittlebitetc for 15% off all products and subscriptions for new customers.
1. Extra Strength Daily Softgels – I started off with the regular softgels but switched to the extra strength which seem to work better for me. I take one in the morning with my breakfast and it helps to last most of the day. For me I notice that I am less agitated, more patient and able to deal with my stress and anxiety much better.
2. Sleep Gummies – These are a must have for me!!! I really struggle with getting to sleep and will toss and turn for so long before falling asleep. I take two of these about an hour before bed and they help me slowly relax and I feel naturally tired. I am then able to get to sleep and stay asleep most of the night. And when I wake up in the morning, I feel rested instead of groggy or tired.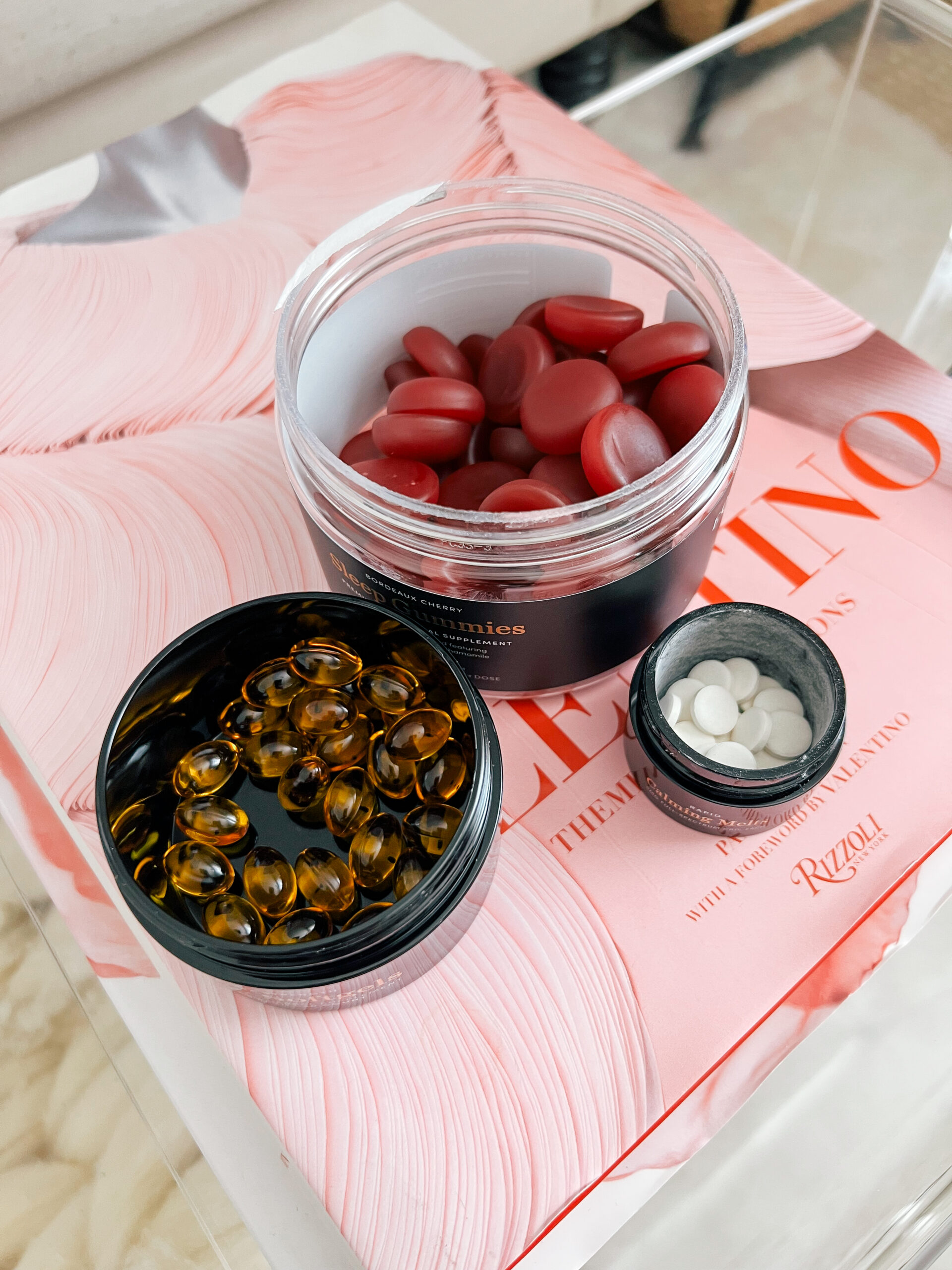 3. Rapid Calming Melts – I keep these with me AT ALL TIMES because they are a true lifesaver in a stressful moment. I pop one under my tongue and let it dissolve and very soon after I feel a natural calmness and relief. It takes the edge off and allows me to manage my anxiety or stress at that moment. These are the best when I am out with Miles and he is perhaps testing my patience or struggling with his own big feelings. I take one and feel less stressed and can keep my cool through the stressful moment. Highly recommend these!!
I am thinking about getting the Daily Drops for the afternoon because my softgel typically wears off in mid afternoon and the drops may be a good option. There are also a ton of bundles available and they offer subscription services to so your products arrive at your door each month!