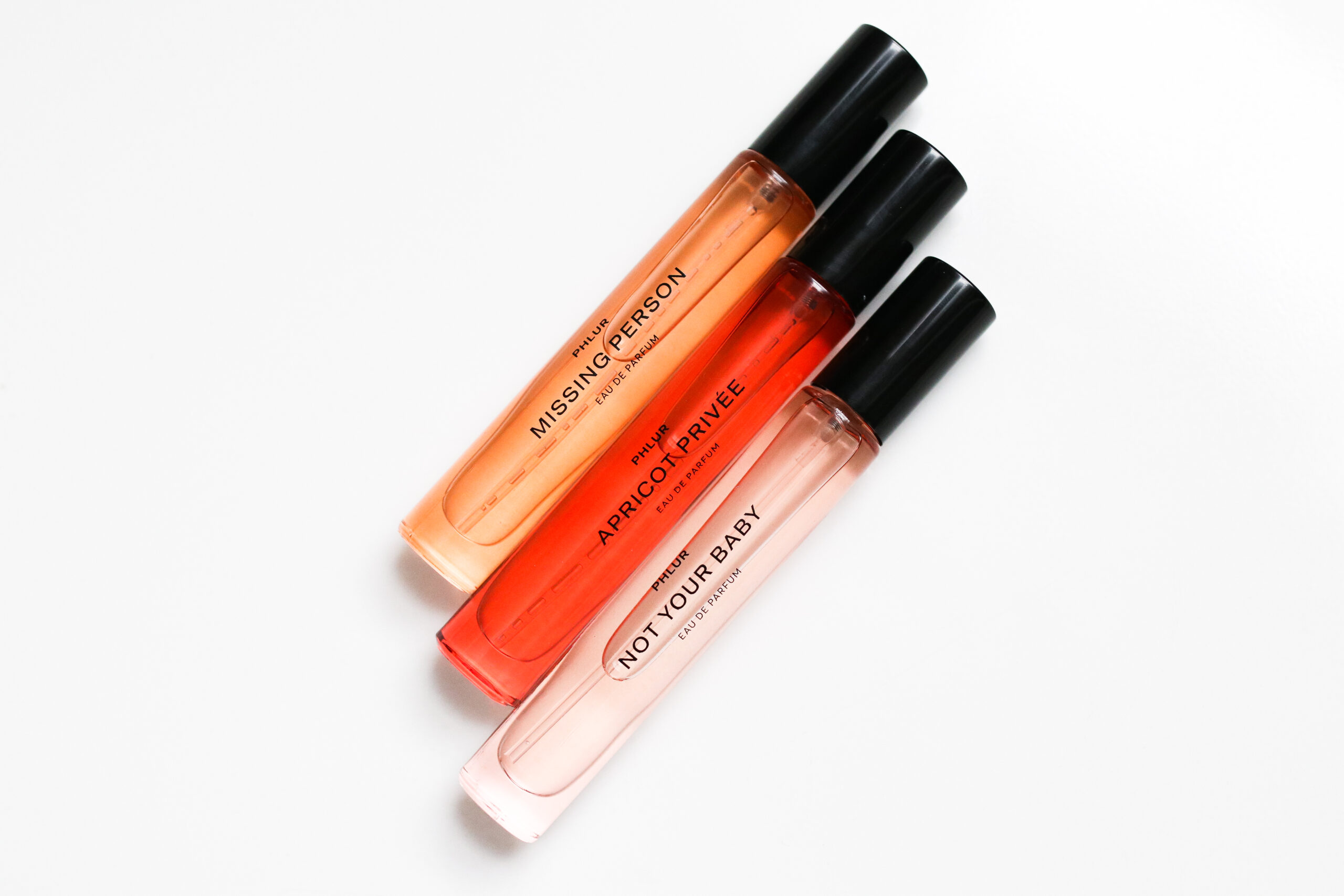 I'm not a huge fragrance person and often struggle with finding scents that I really enjoy. There has been so much buzz surrounding this new fragrance brand called Phlur that I finally decided to try some of the scents to see what I think.
1. Missing Person – This was the first fragrance I bought and the one that seems to be the most polarizing. People seem to love it or hate it and I am in the 'love' camp. It's quite unique and very light so it's almost like a non-fragrance. It's not incredibly long lasting but stays on me enough to give just a hint of scent. Notes: Skin Musk, Bergamot Nectar and Blonde Wood.
2. Apricot Privee – I instantly loved this one too and feel like this will be my fall/winter scent. I've heard some people say this was great for summer, but personally it smells very rich and heavy on me which I prefer for the colder weather. It also lasts the longest on me and I only need a few spritzes. Notes: Apricot, Jasmine Absolute and Agarwood.
3. Not Your Baby – If I had to rank them, this one would be in 3rd place but I still really love it and may buy the full size at some point. It's even lighter than Missing Person on me and I did have to reapply once during the day but I found myself smelling my arm all day long because I was so obsessed with how it smelled on me. Notes: Cardamom, Mimosa and Vanilla Milk.
The brand just released all the ancillary products for each scent and now I am considering getting some to layer with my fragrances!